Here's an easy, quick recipe today…Tomato, Basil and Cheese Appetizers. I don't remember where I got this recipe originally. I have it written down on a well-used 3×5″ index card that I've had for years and years.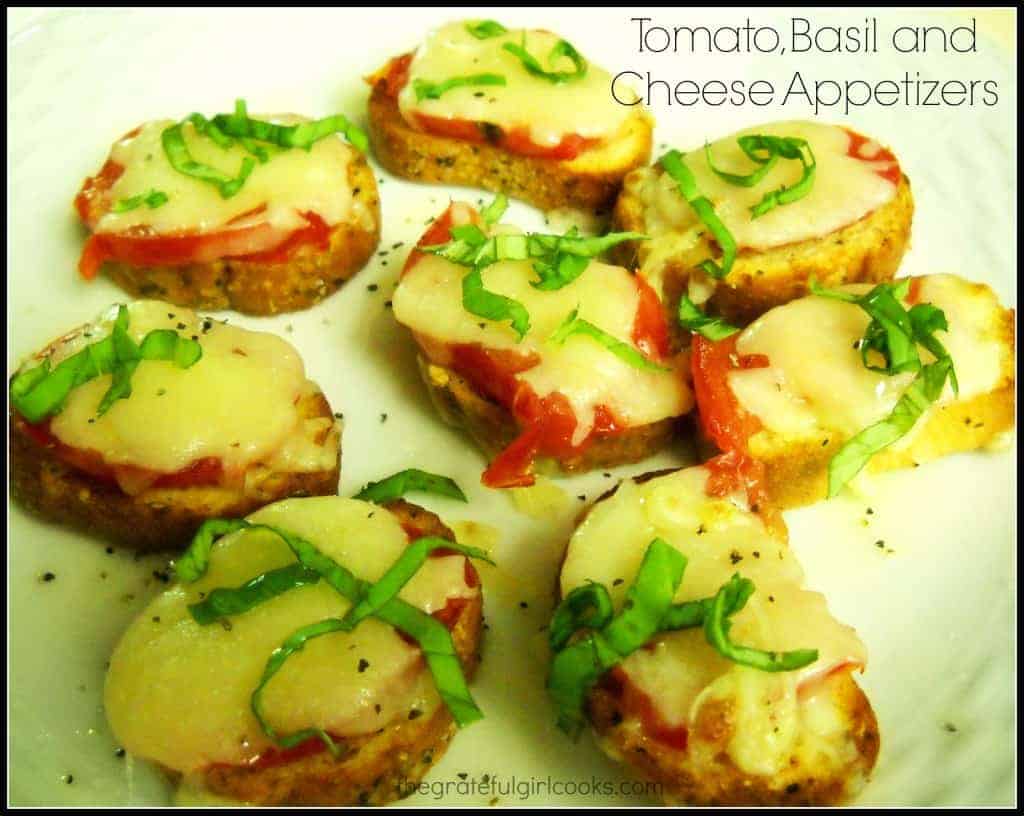 These little bites of goodness are wonderful… thanks to the thin slices of fresh, ripe Roma tomatoes, chopped fresh basil, and "ooey, gooey" slices of melted mozzarella cheese, resting on top of a garlic/oil infused french baguette slice.
The recipe makes 24 little appetizers, so there are plenty to go around at a dinner party or potluck, etc. Put out a platter of these appetizers, and watch what happens…they're always a big hit…and you can count on them disappearing quickly!
Last year I grew my own basil, garlic, and Roma tomatoes in our raised bed/container gardens, which made it very convenient to make this recipe. Just had to run out in the back yard and do some "grocery shopping". Now if I could just figure out a way to grow my own Mozzarella cheese, I'd be giddy with excitement!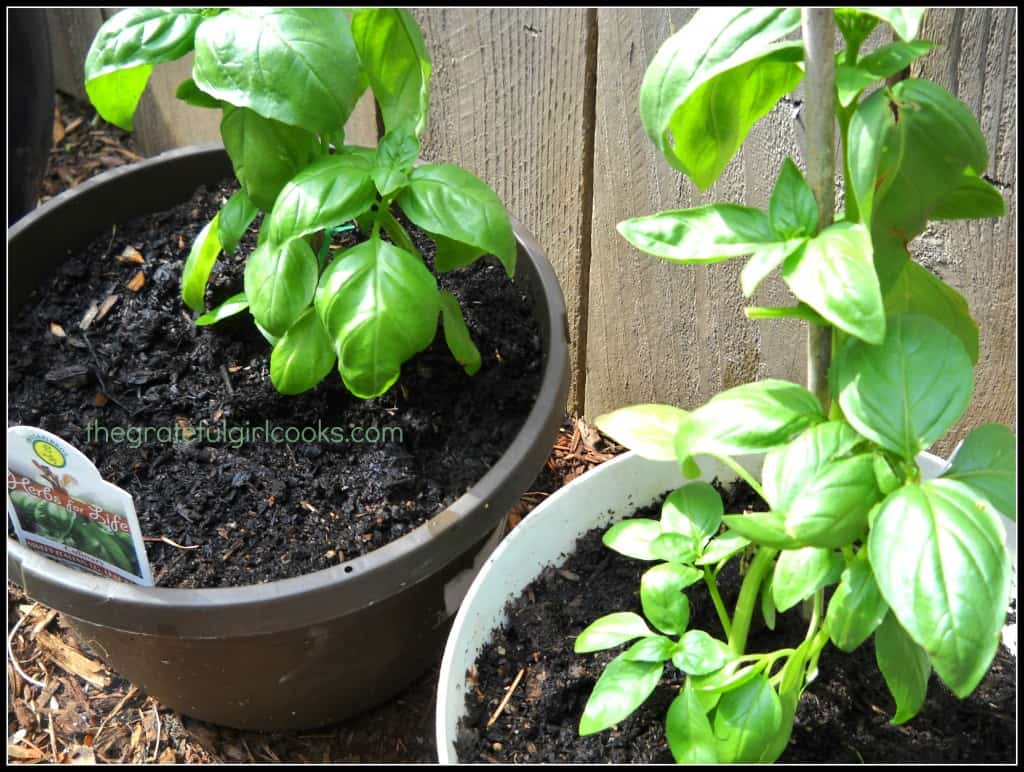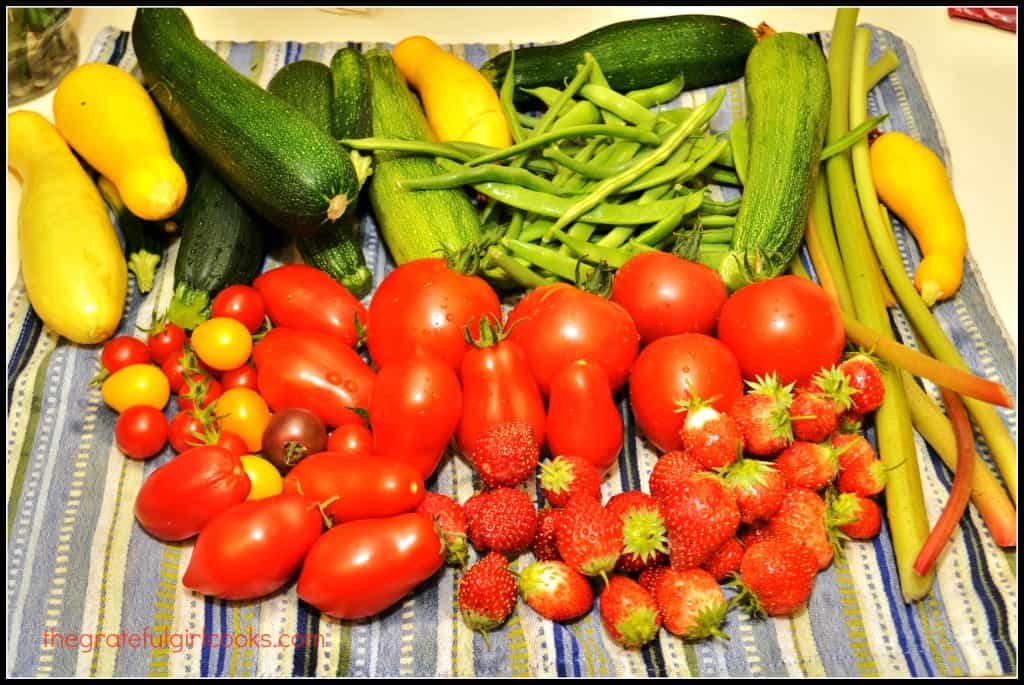 I sure hope you will give these tasty appetizers a try. They really are amazingly good!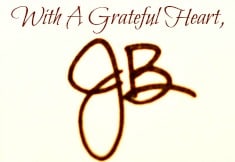 Original recipe source: unknown

Tomato, Basil and Cheese Appetizers
Classic Italian flavors (tomatoes/mozzarella, basil, garlic, etc.) come together in this wonderful appetizer!
As Prepared By:
JB at The Grateful Girl Cooks!
Ingredients
⅛ teaspoon salt
⅛ teaspoon pepper
1 Tablespoon fresh chopped basil (plus additional for garnish, if desired)
½ teaspoon minced fresh garlic
3 Tablespoons olive oil
French baguette, cut into 24½" thick slices
24 thin slices mozzarella cheese (approx. 6 ounces)
4-5 ripe Roma tomatoes
Directions
Preheat oven to 350 degrees.
In a small bowl, mix together the salt, pepper, Tablespoon of chopped basil, garlic, and olive oil.
Place the baguette slices on a large baking sheet.
Brush the tops of each bread slice with the olive oil/garlic mixture. Bake for 8-10 minutes or until golden brown. Remove from oven.
Top each slice of bread with 1 slice of tomato, followed by 1 slice of mozzarella cheese.
Drizzle the top of the cheese on each slice with the remaining oil/garlic mixture.
Place baking sheet back into the oven for a minute or two, until the cheese has begun to melt. Remove from heat.
Garnish each slice with a small amount of fresh chopped basil, if desired.
Serve and enjoy!
Notes
Original Recipe Source: Unknown.
Save
Save