I recently made a (new to us) recipe for West African Chicken and Peanut Stew, and decided to share the recipe on my blog, because it is a tasty, filling, easy to prepare, and unique dish that I think you will enjoy!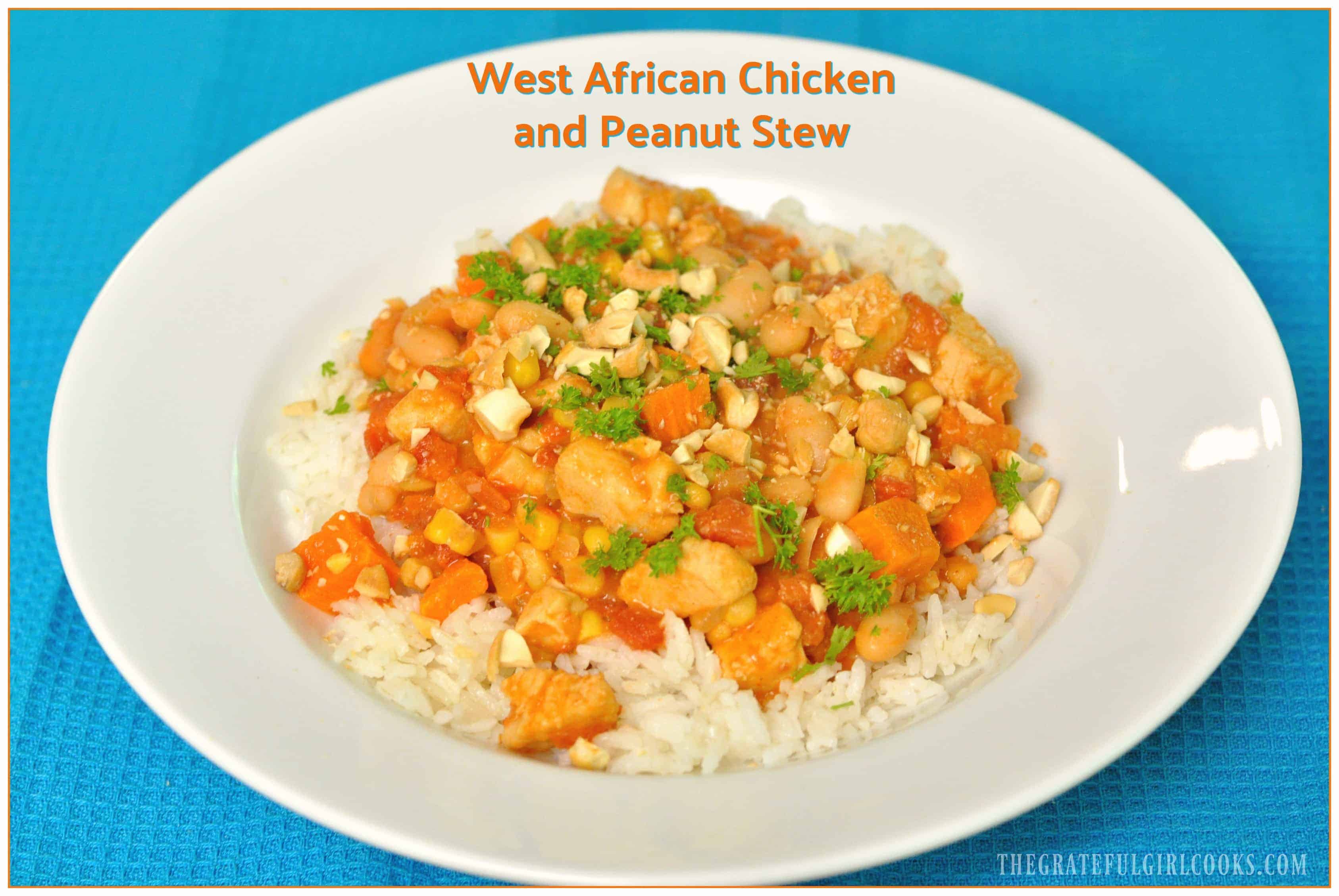 When I first found the recipe in an old Bake-Off Contest cookbook from 1994, I wasn't so sure that I wanted to try it… I just wasn't sure of the flavor combos in this recipe … but I tried it anyway, and we really enjoyed it!  (Here's an interesting tidbit:  The original recipe called the peanuts "groundnuts", because that is what a peanut is called on the western coast of Africa… who knew?)
This dish contains chicken, sweet potatoes, corn, white beans and onions, and is cooked in a tomato and peanut butter sauce with a few spices to give it a bit of "zing".  I know what you're probably thinking right about now after reading the ingredients… whaaaat? That was my first gut reaction, as well. BUT… trust me, this actually is a wonderful, flavor-filled thick stew, and because you serve it over rice, it's very filling, too!  Here's how to make it:
Heat oil in a large 4 quart heavy bottomed pan on medium-high heat. Once oil is hot, add cubed chicken breast. Cook, stirring often until chicken is cooked through and no longer pink.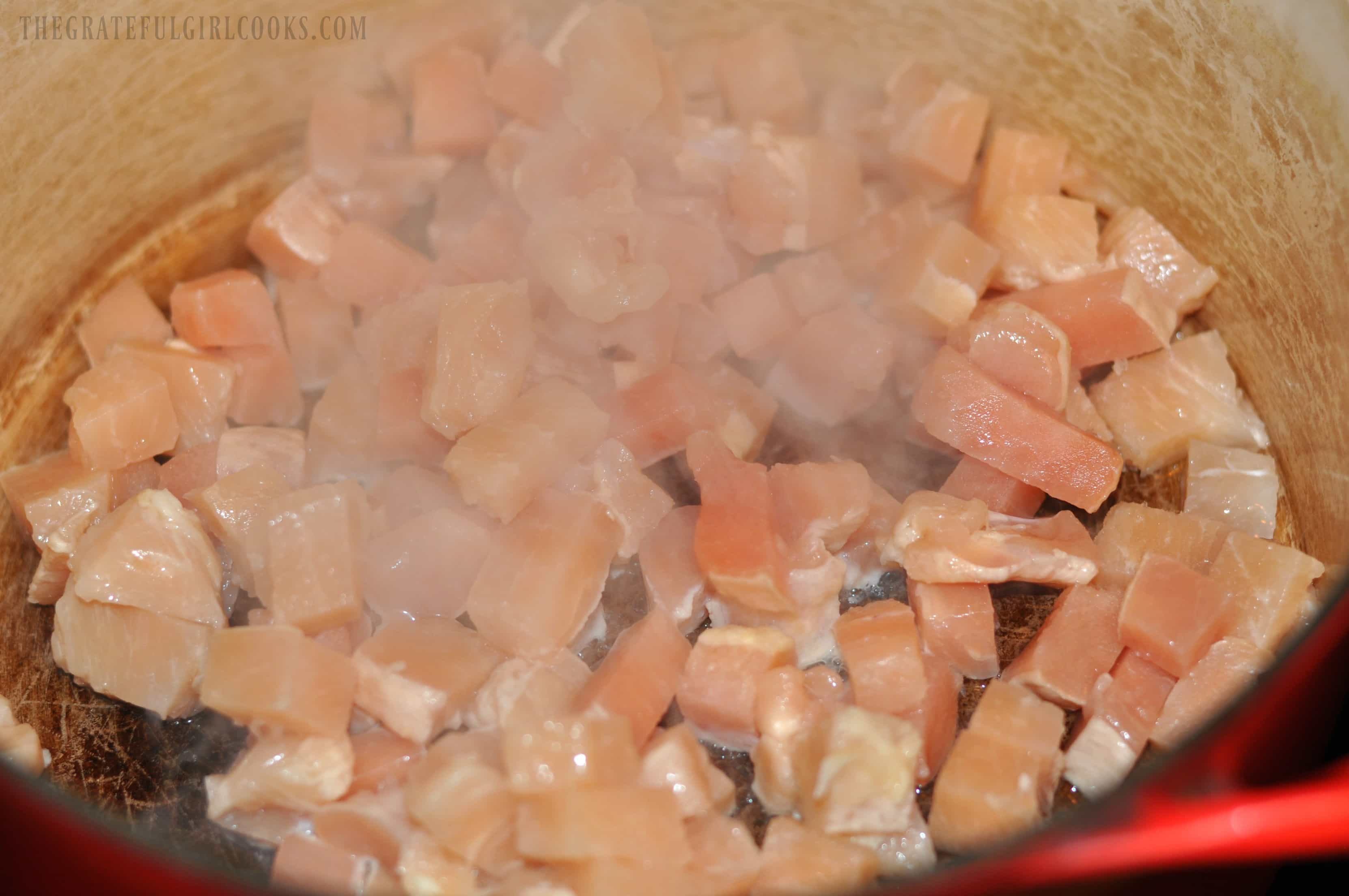 Add chopped onion and garlic to pan. Cook, stirring frequently for about 3 minutes, being careful to not let the garlic burn.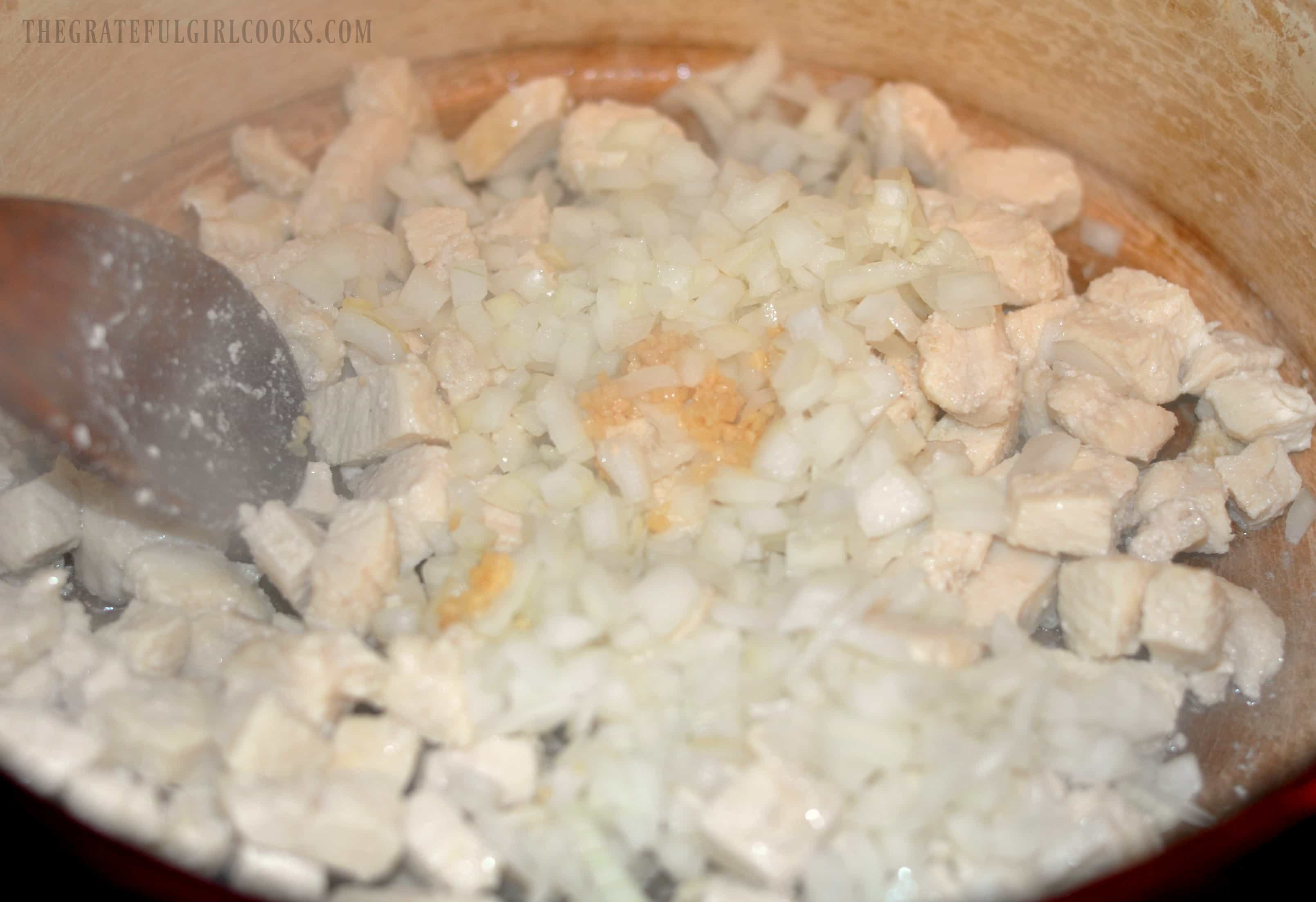 Add diced tomatoes (undrained), white beans, corn, and cubed raw sweet potato to pan. Stir to combine.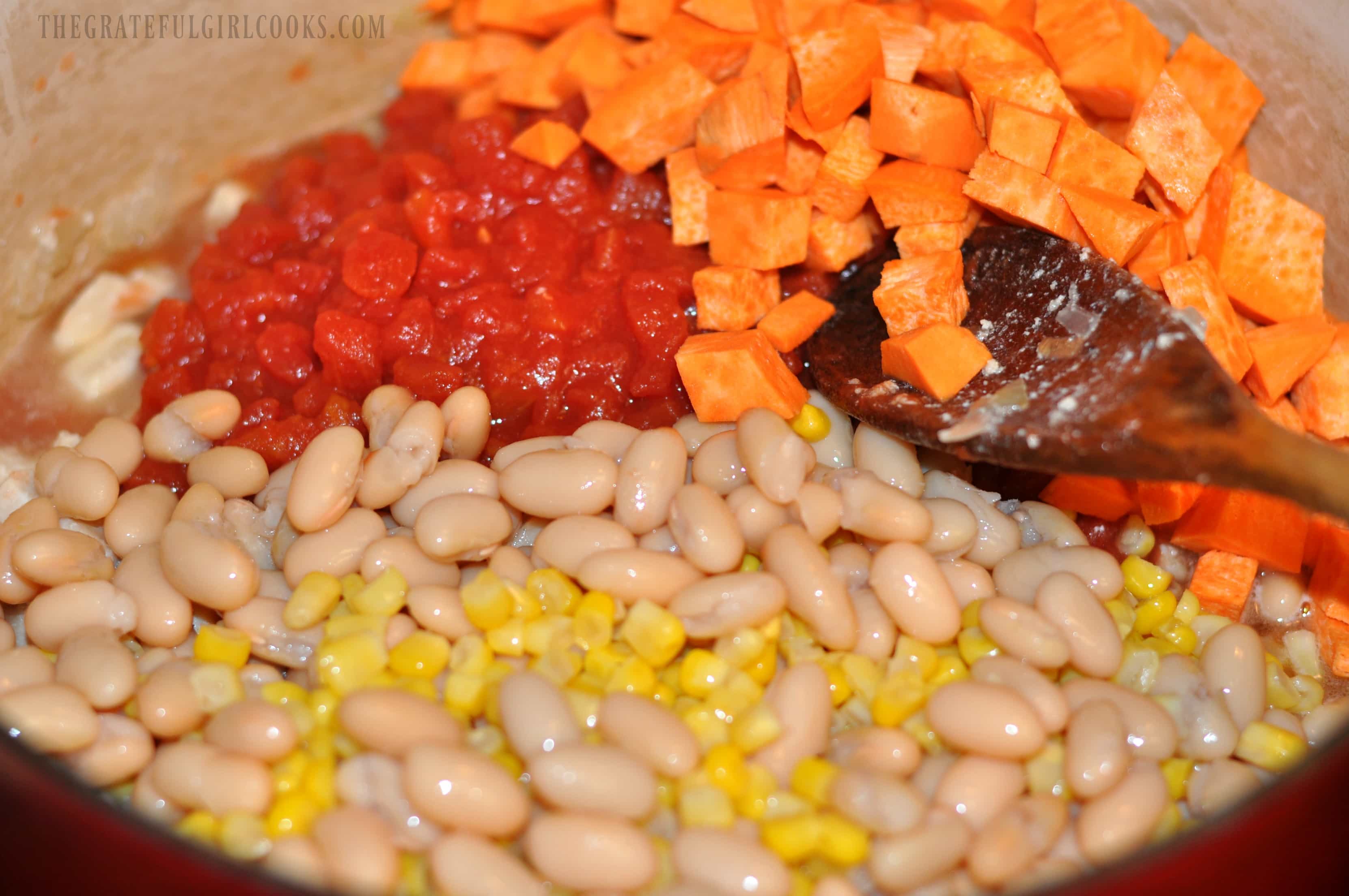 Add water, peanut butter, tomato paste, and remaining spices to pan. Stir to combine.  Bring mixture to a boil.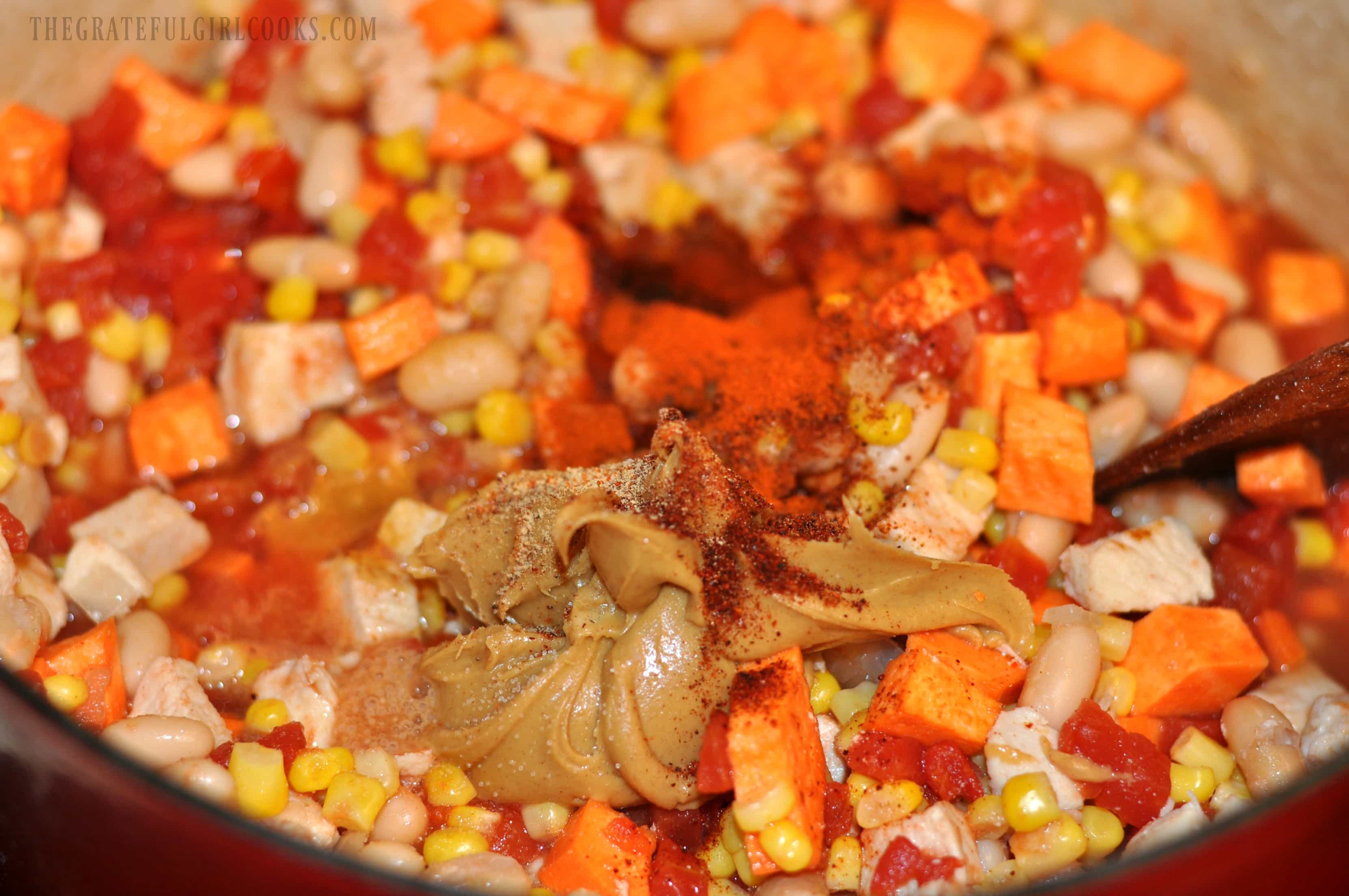 Once mixture boils, reduce heat to low, cover pan and cook stew for 30 minutes (sweet potato should be tender). Stir occasionally. If stew is too thick, add just a bit more water.
When stew is done, serve over hot white or brown rice. Garnish each serving with chopped fresh parsley and a few chopped peanuts (optional), and serve hot.  The recipe makes 8 (1½ cup) servings.  That's it!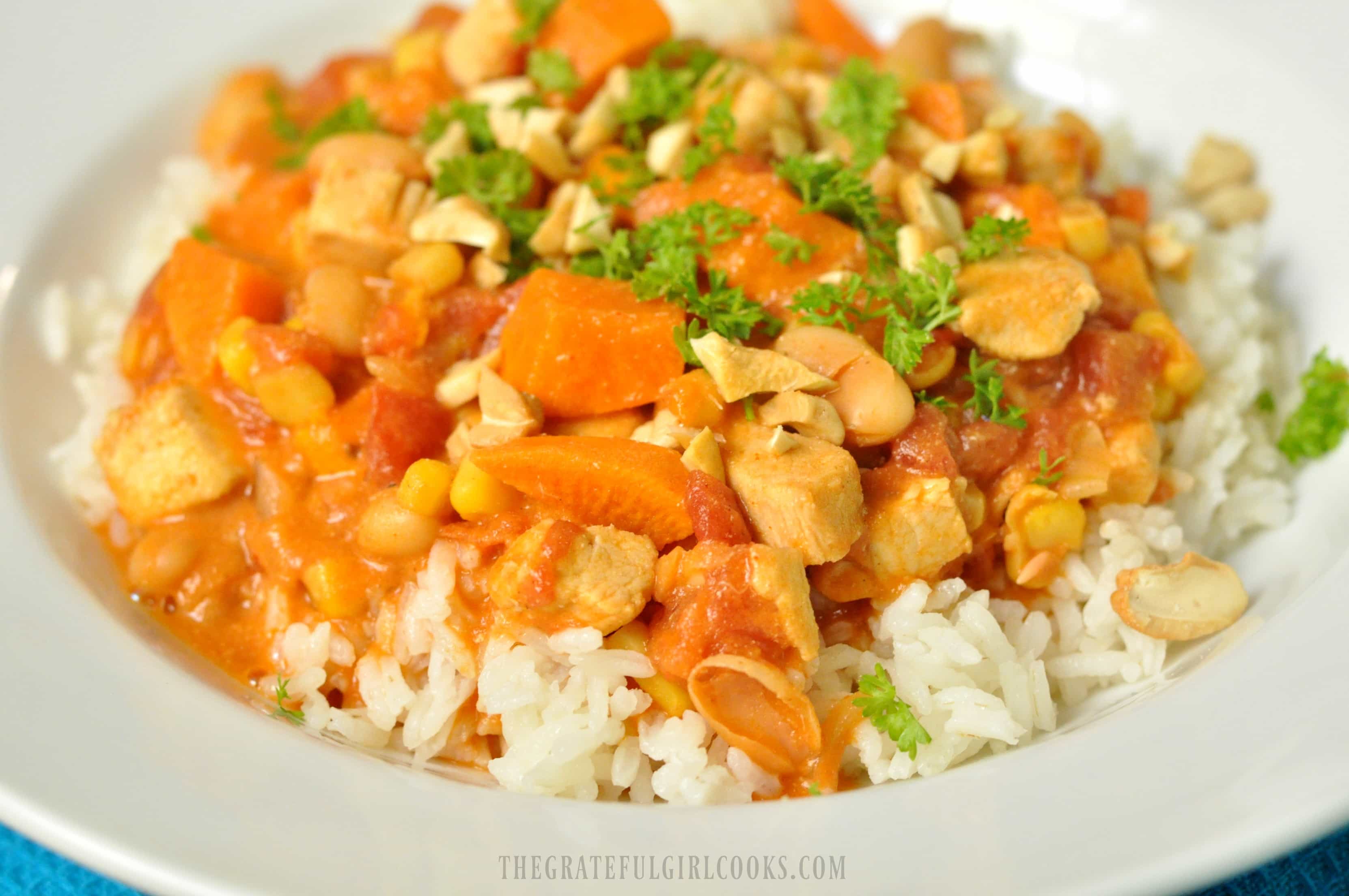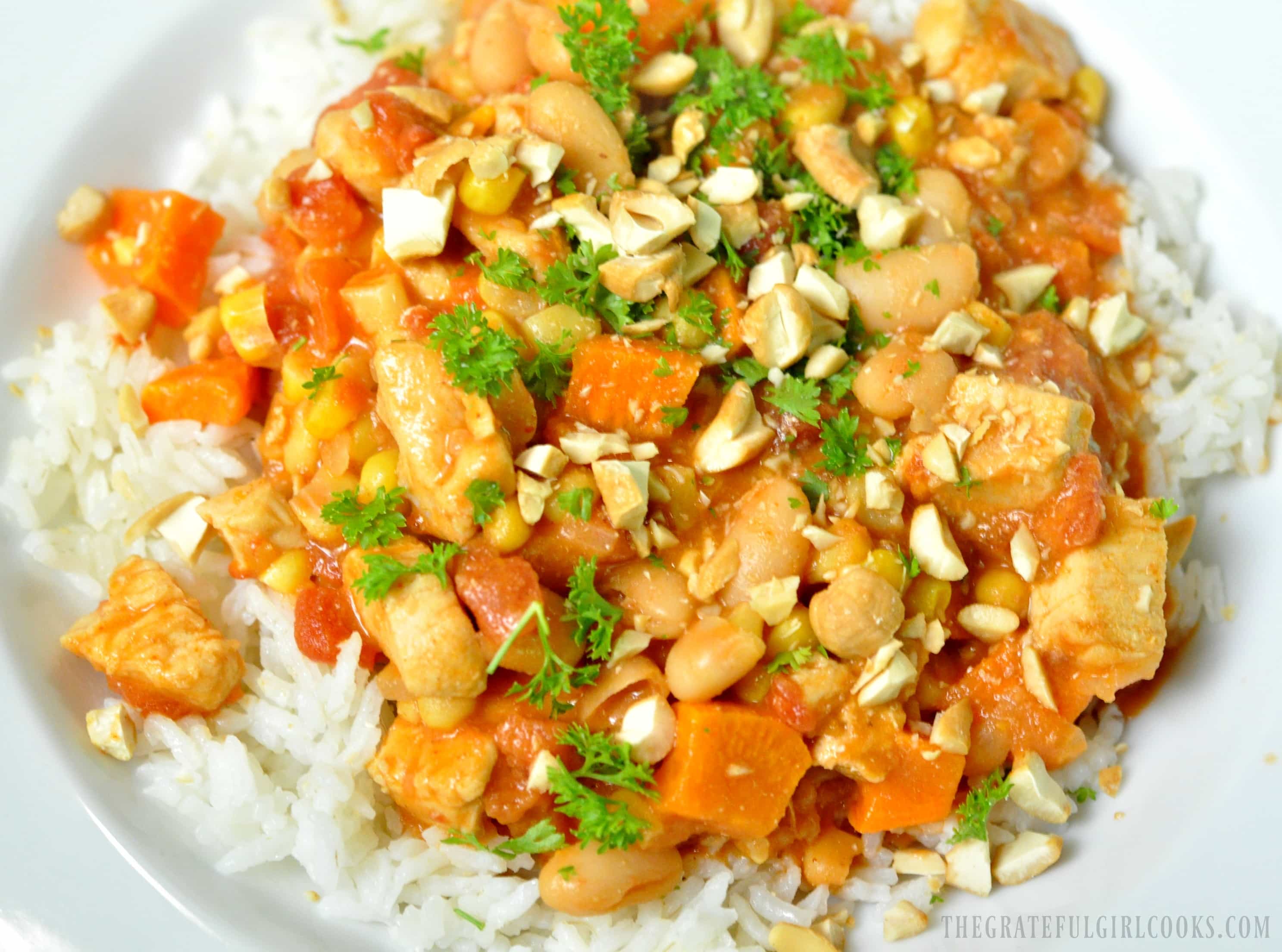 I truly was pleasantly surprised at how good this chicken dish was. My husband really loved it, too!  Sure hope you will consider this unique dish, and trust you will enjoy it! Have a great day…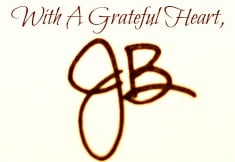 Recipe Adapted From: Pillsbury Classic Cookbooks- Bake-Off Coking & Baking Contest, published March 1994, The Pillsbury Company, page 28.



Here's one more to pin on your Pinterest boards!

Save
Save
Save
Save
Save
Save
Save
Save