Several years ago a parent (at a school I worked at) brought an amazing salad for a staff luncheon during Teacher Appreciation Week. I fell in love with the Mixed Greens, Cranberries, Feta & Pecans with a Creamy Lemon Dressing it had on it. Soooo good!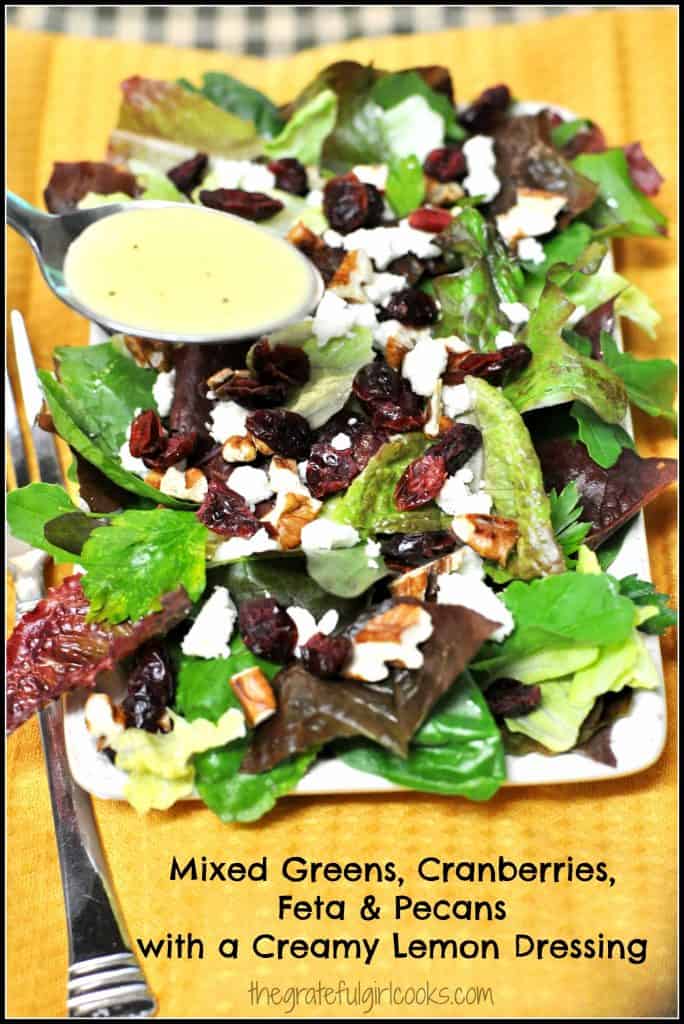 I asked the Mom who brought the salad if she would "pretty please" give me her recipe… and she did! Well, that was well over 10 years ago, and I've been making this salad ever since. It is absolutely one of my all-time favorite salads! I still have the piece of yellow legal paper she wrote the recipe down on… by now it is quite stained, but still going strong! I am so grateful she was gracious enough to share her "recipe" with me!
This salad is totally easy to prepare… the homemade creamy lemon dressing is what makes the salad go from great to spectacular!
First you need to dry toast some pecans (may substitute walnuts). Do this by putting the pecans in a totally dry skillet, and cook them on medium heat for about 4-5 minutes, stirring occasionally, to prevent burning. When done, remove from pan; set aside to cool.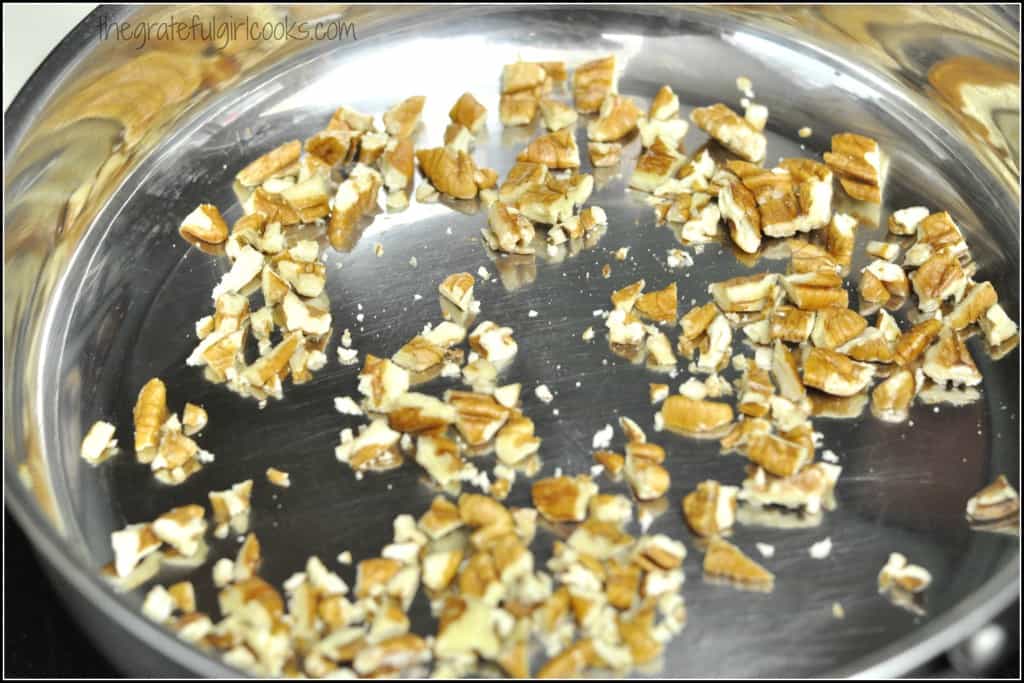 Mix together the salad dressing, then refrigerate it for awhile, so the flavors have a chance to "marry". To make the salad dressing, place equal portions of fresh lemon juice, oil,  real maple syrup, and a couple dashes of finely ground black pepper in a medium sized bowl.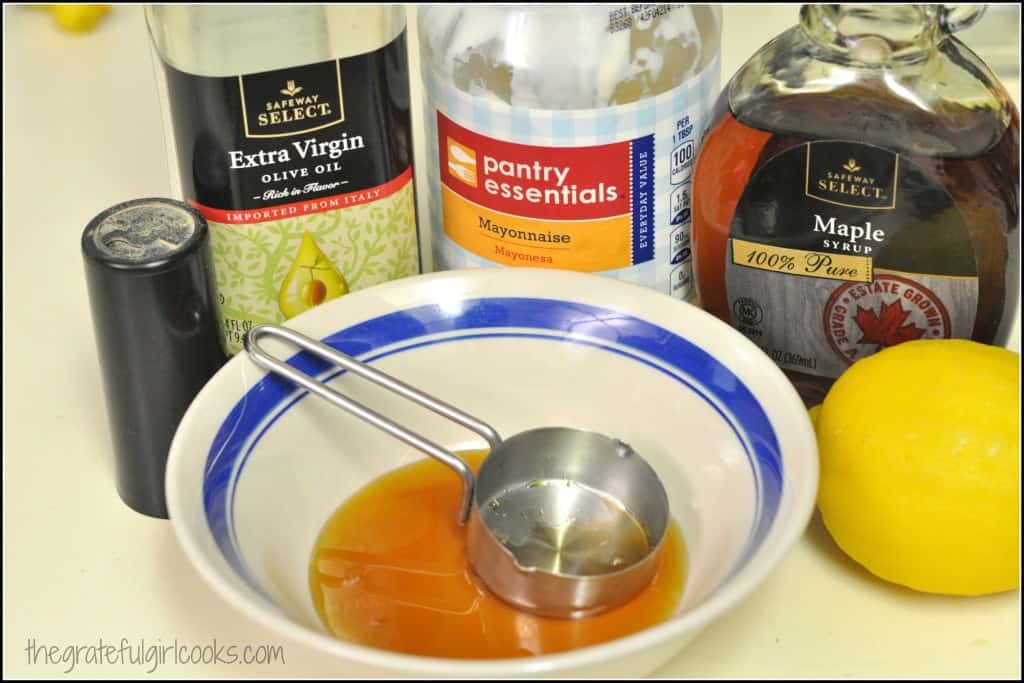 Stir with a fork or whisk to combine.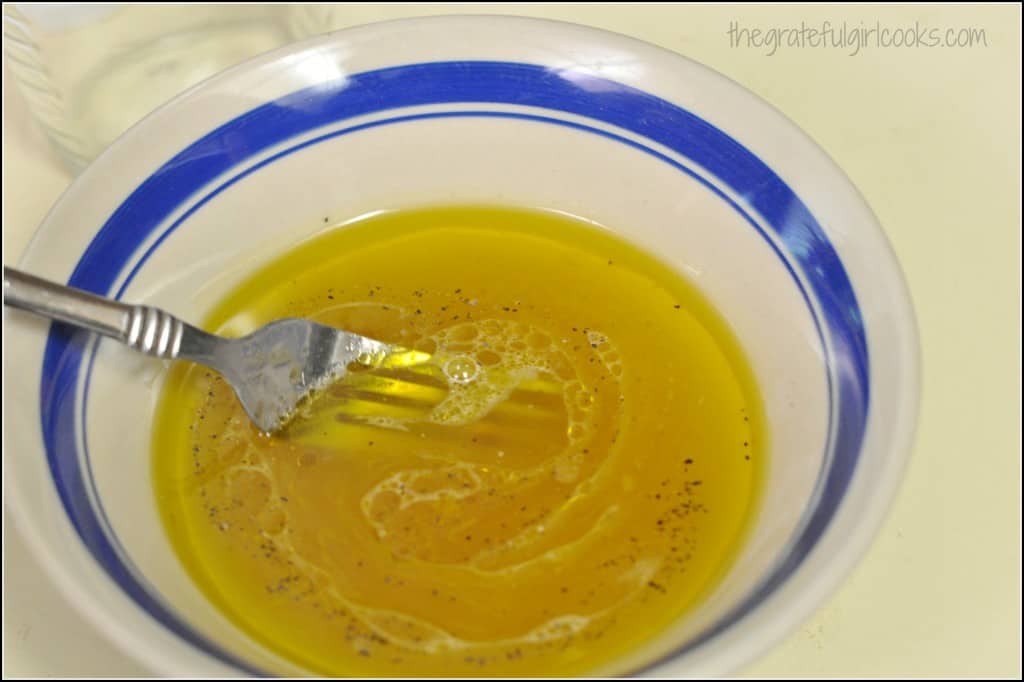 Add mayonnaise to mixture.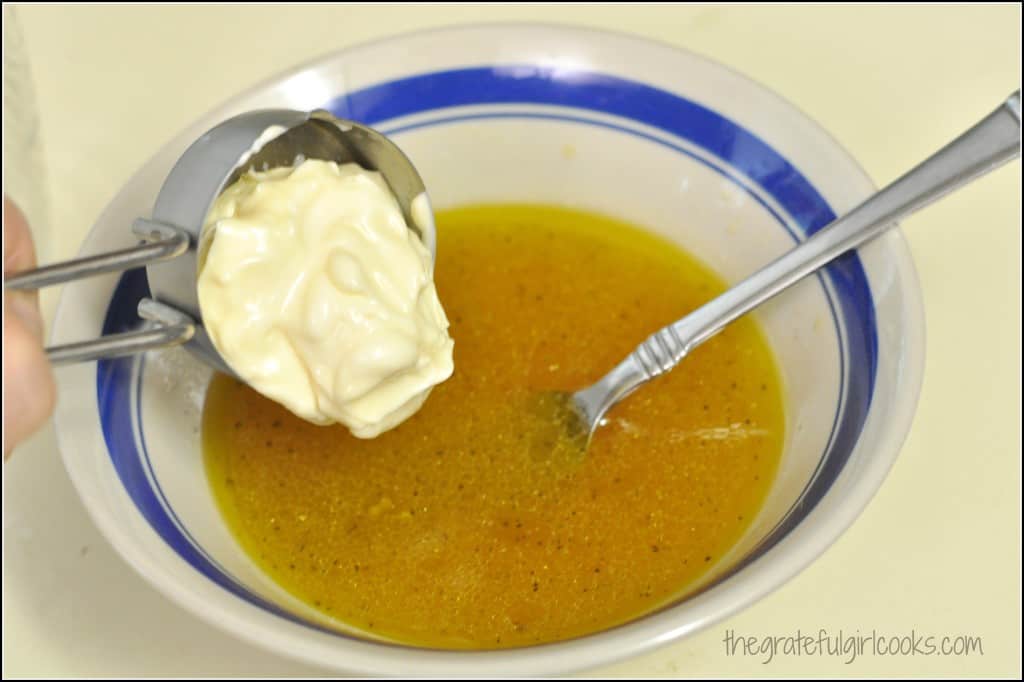 Whisk the ingredients together until smooth.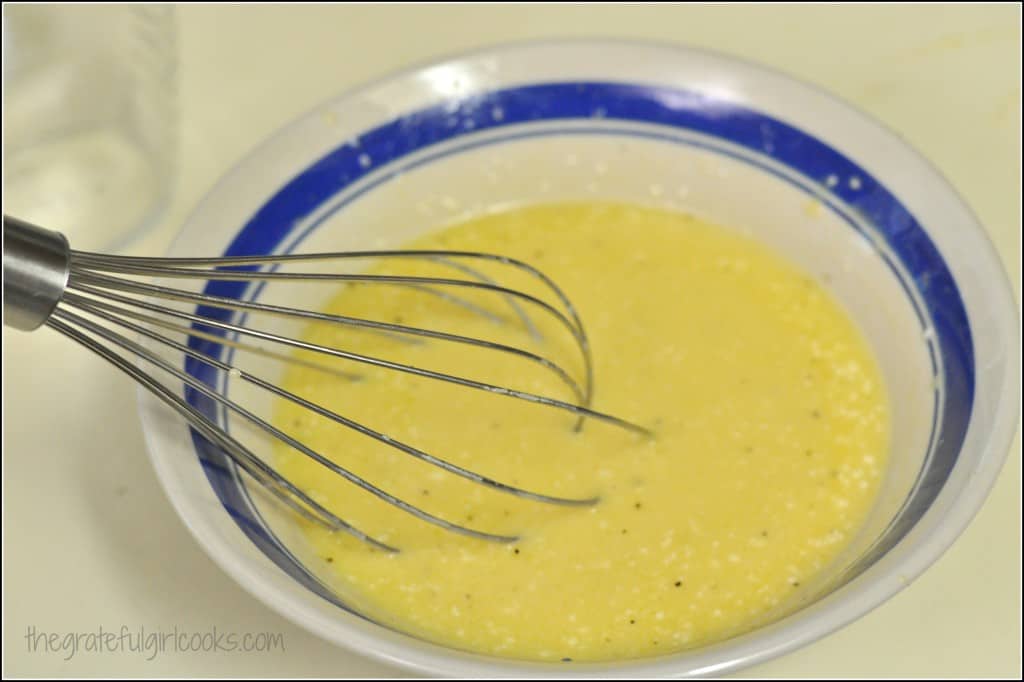 Put the dressing in a container with a lid (you will need to thoroughly shake it before serving), and refrigerate until cold, to allow flavors to really come together (the longer, the better!)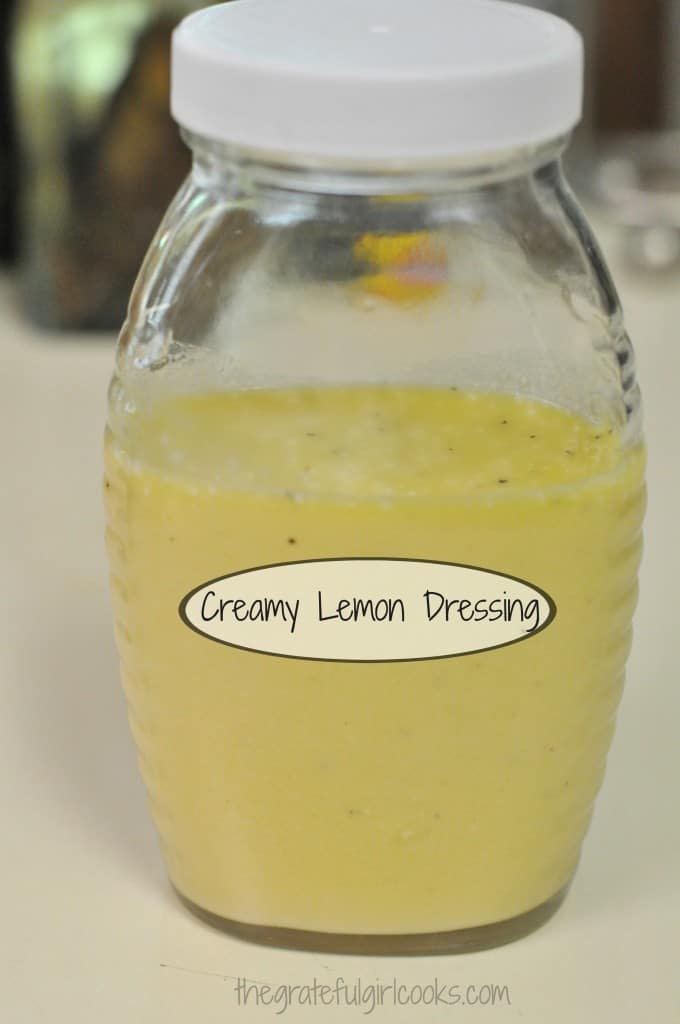 When ready to prepare the salad for serving, place spinach, red leaf lettuce and mixed greens (gourmet greens at the market) onto a serving platter or into a serving bowl. Top with dried cranberries, chopped, toasted pecans, and crumbled feta (or gorgonzola) cheese. Drizzle with creamy lemon dressing, toss, and serve! You can also mix the salad greens with the salad dressing, then top with cranberries, pecans and feta. (For these pictures, I dressed the salad AFTER).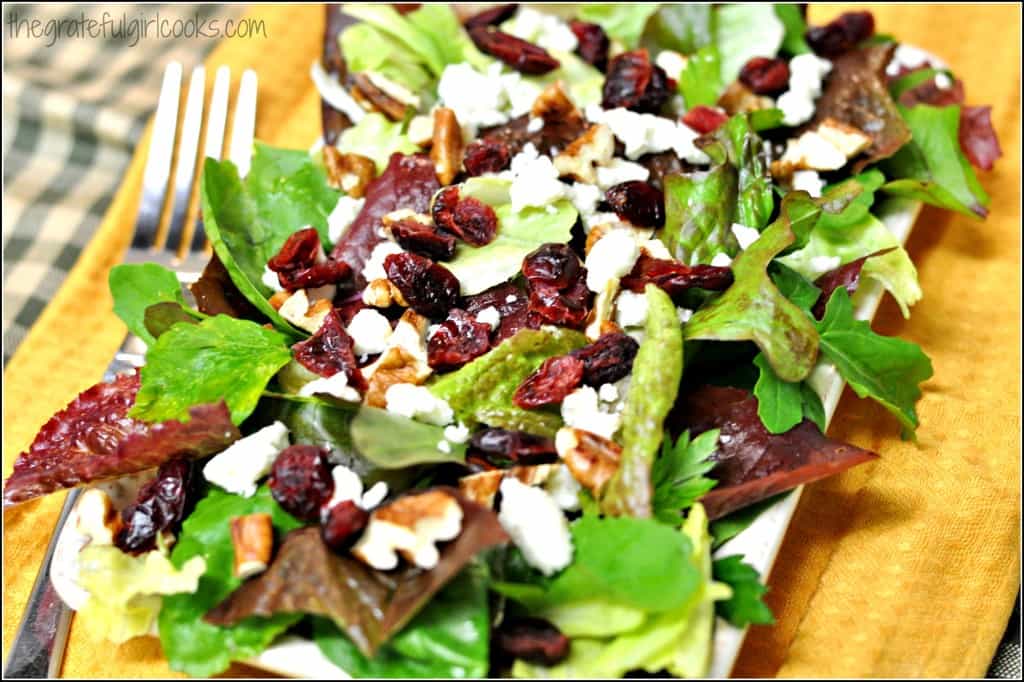 This truly is an amazing tasting salad… just perfect for a hot summer night! It is packed with flavor and texture… and the dressing is off the charts! Sure hope you will give salad a try… I KNOW you will LOVE it!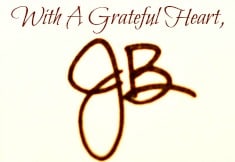 Recipe source: Vickie Spracklen

Save
Save
Save