Today I thought I'd post the recipe for some delicious Shredded Pork Enchiladas With Cilantro Lime Sauce I made recently. I made these enchiladas as a way to use up some leftovers in our refrigerator (pork chops and rice), but LOVE the "yumminess" that came out of that brainstorming session!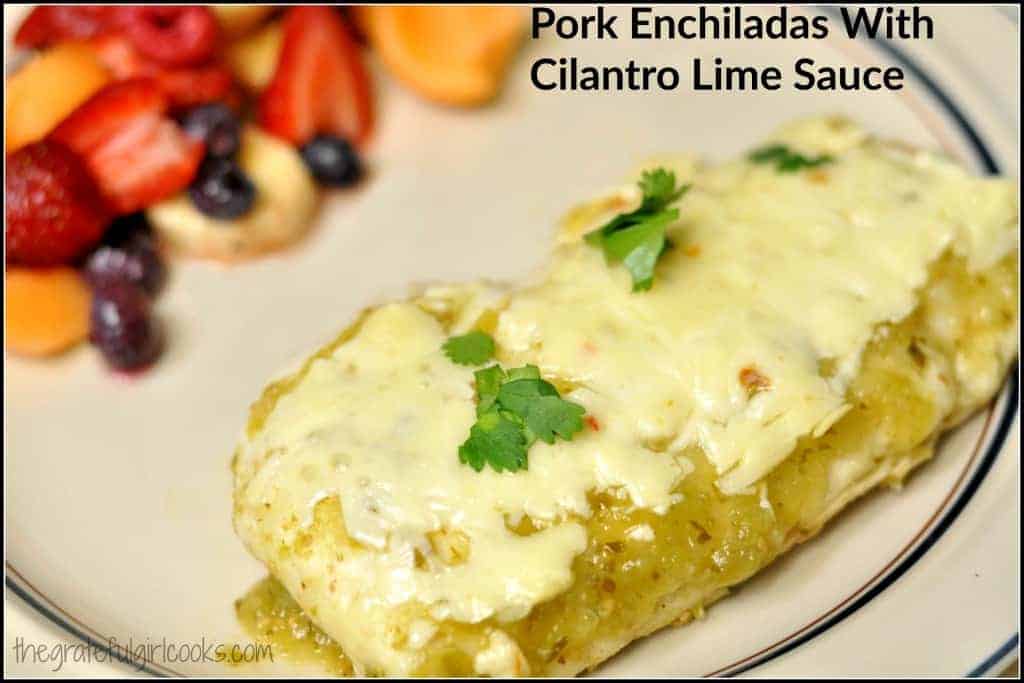 I used a green enchilada sauce that I made and canned this summer, and totally recommend making it (Cilantro-Lime Enchilada Sauce). It's a very quick & easy fresh-tasting sauce to flavor the enchiladas (you don't have to can it!), but if you are pressed for time, just use a good quality grocery store bought green enchilada sauce instead. I made this recipe up just using my feeble old brain and some food items I had in our refrigerator, so I used leftover shredded pork, and some leftover wild rice… but you can make it work with whatever you have lurking in your fridge. Chicken, pork, wild rice or white rice… you really can't hurt these enchiladas. Here's what you do to make 4 large enchiladas (large enough we only needed one each to be full!):
Start with pre-cooked shredded pork or chicken. (I threw some leftover pork chops into the crock pot early in the day with some broth and re-cooked them until they shredded easily).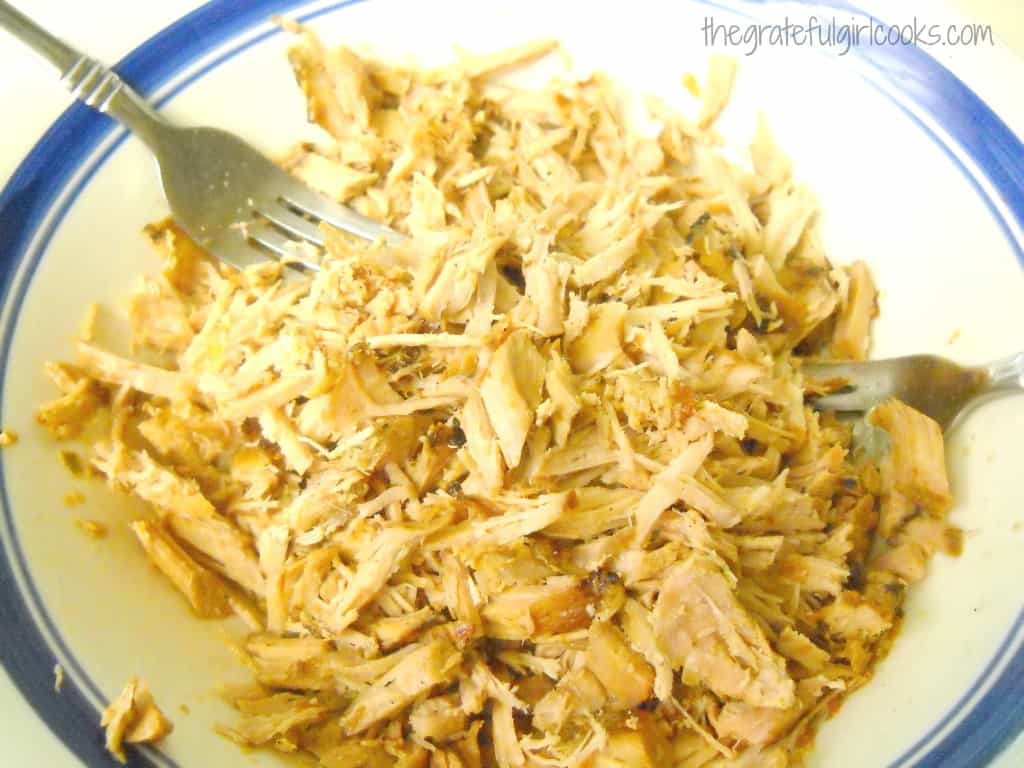 I also used some leftover cooked wild rice I found in the fridge (but you can substitute any cooked rice!)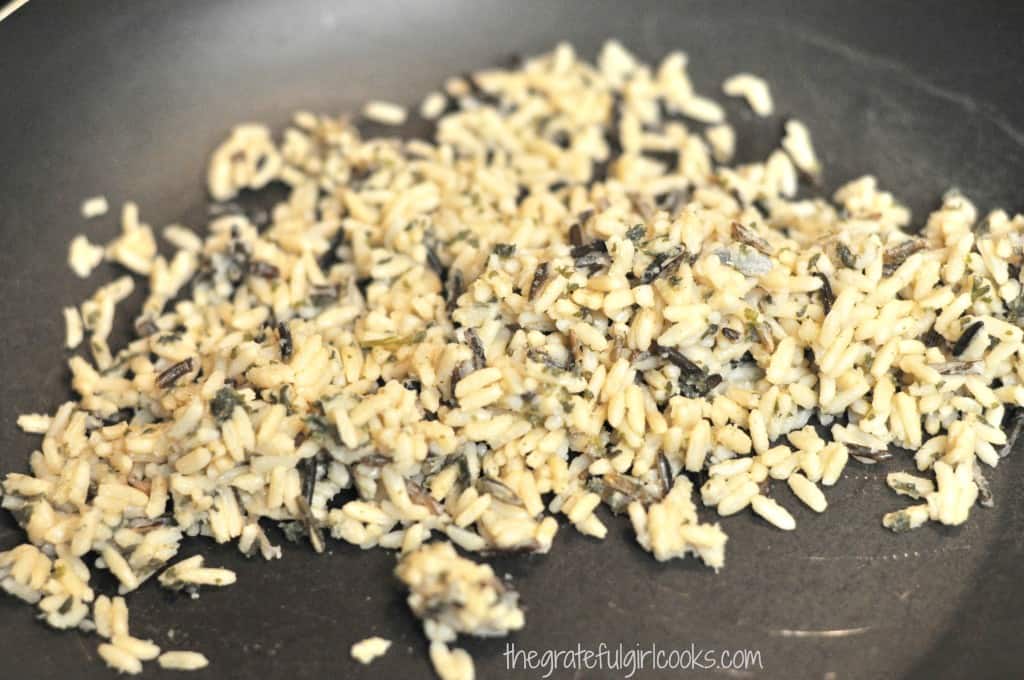 I placed the pork and rice into a large skillet, stirred to combine, then added 1/2 cup of my homemade cilantro-lime enchilada sauce, mixed it together, then heated it through.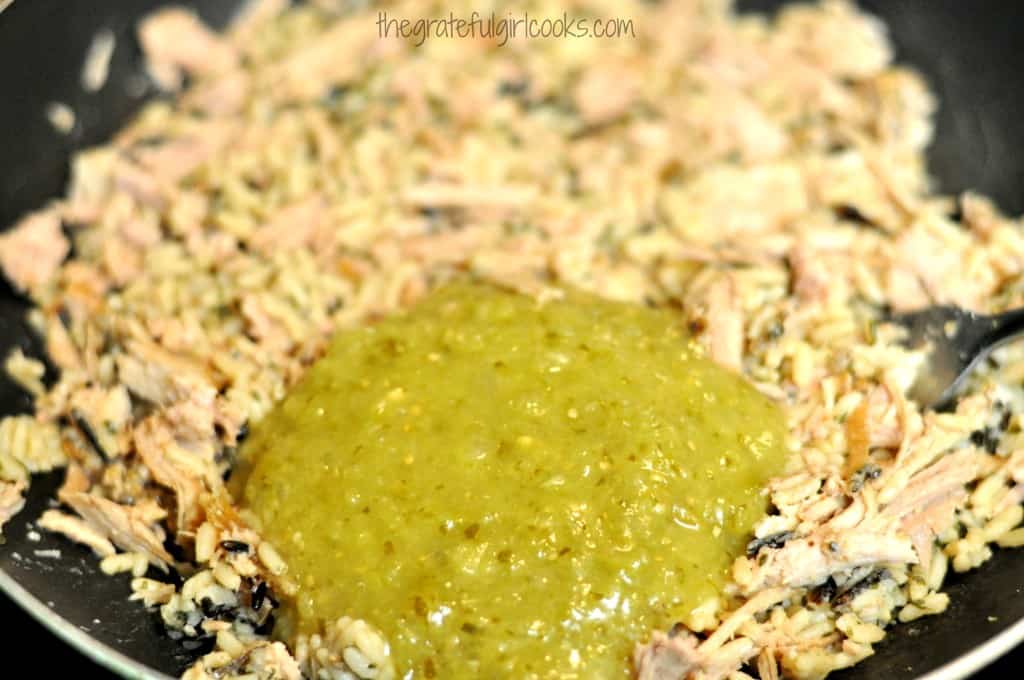 In another skillet, I quickly sauteed onions, red, green, and orange bell peppers, along with some garlic. Once they were cooked, I added them to the pork/rice mixture.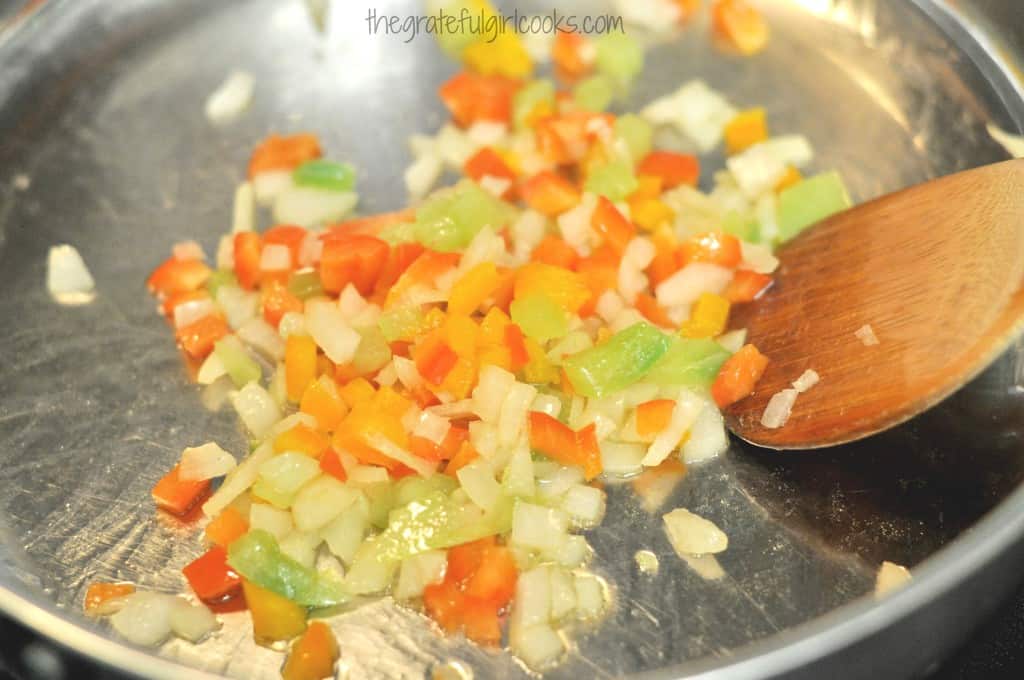 I added a small amount of sour cream, water, salt, cumin, chili powder, and fresh cilantro to the pork/rice mixture and stirred it all to combine (off the heat).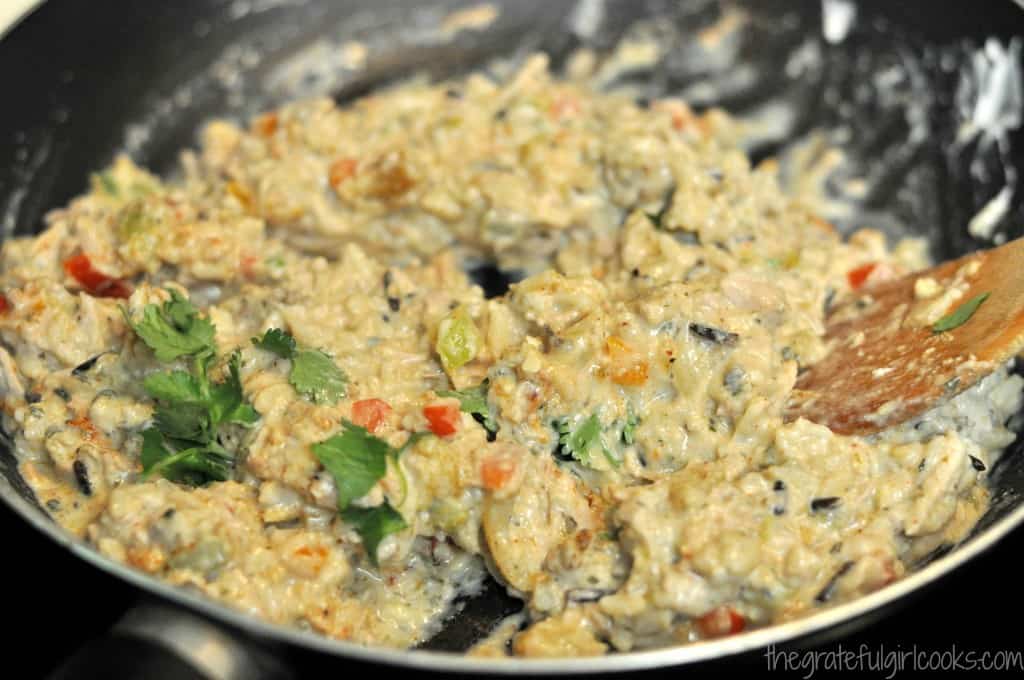 I poured a bit of the enchilada sauce onto the bottom of my baking dish, to slightly cover.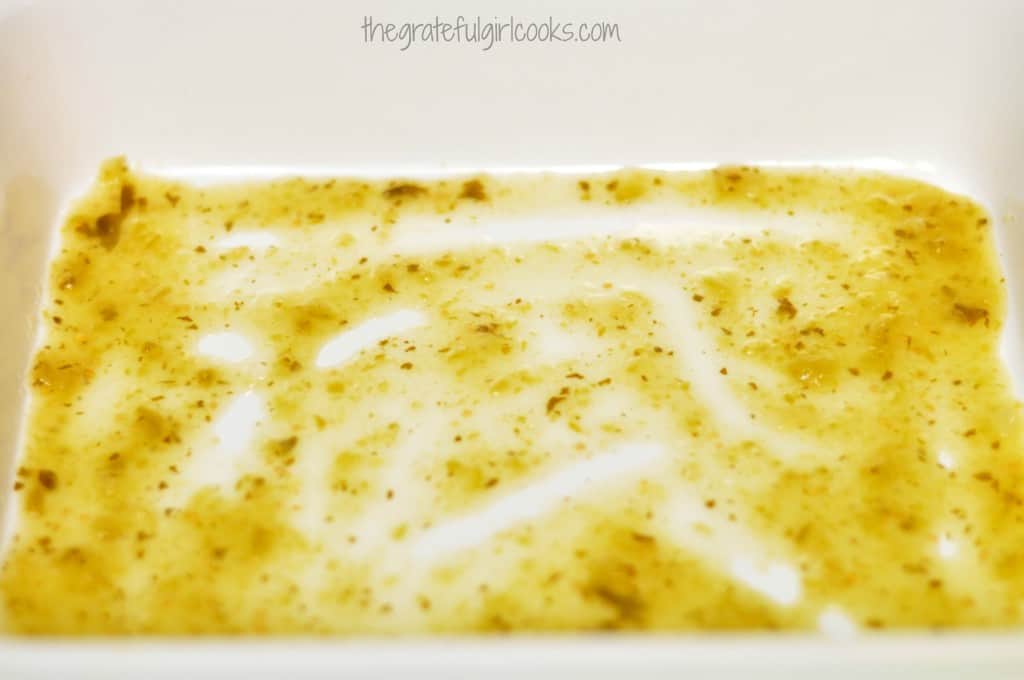 I spooned some of the pork/rice/veggie mixture down the middle of 4 medium sized (8 inch) flour tortillas. I added grated pepper jack cheese, then folded one end of the tortilla over the filling, rolled it and tucked in the other end of the tortilla. I laid the filled & rolled enchiladas seam-side down on top of the sauce.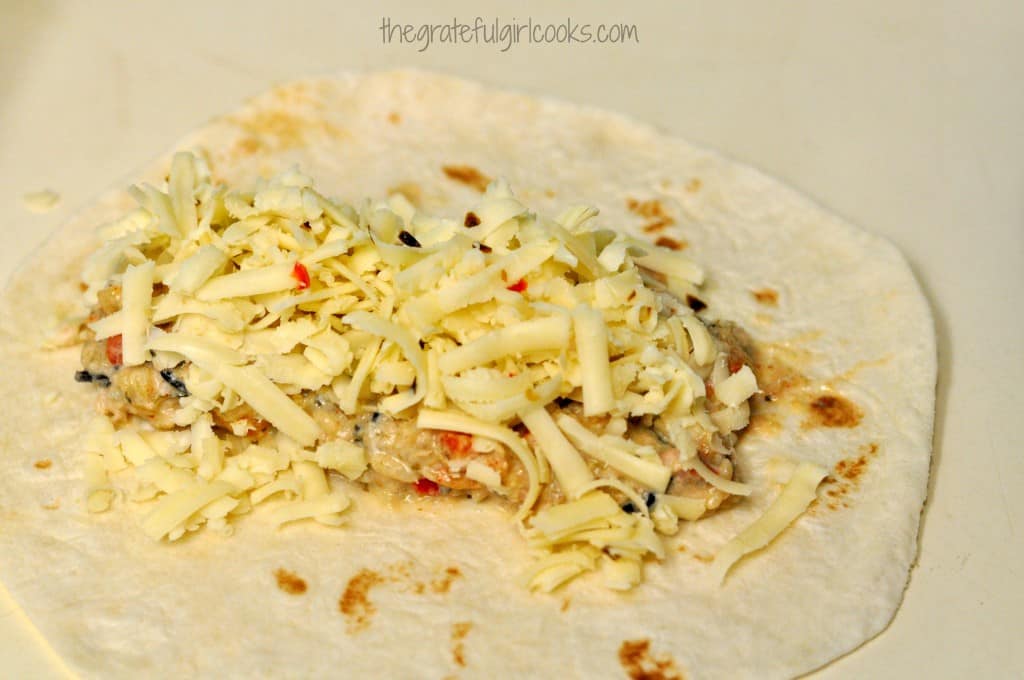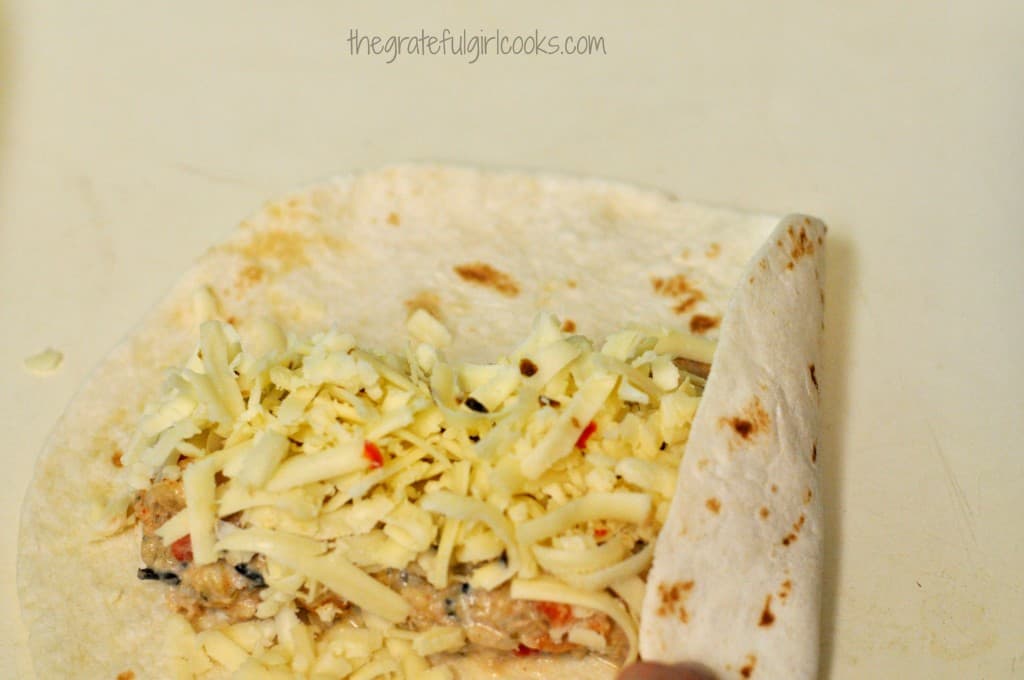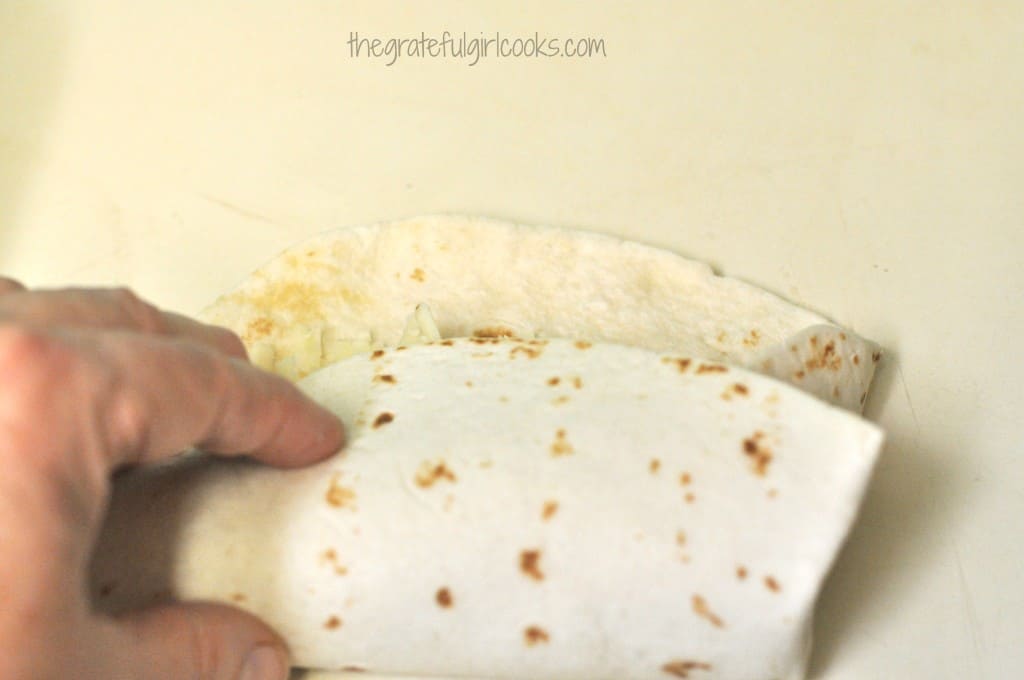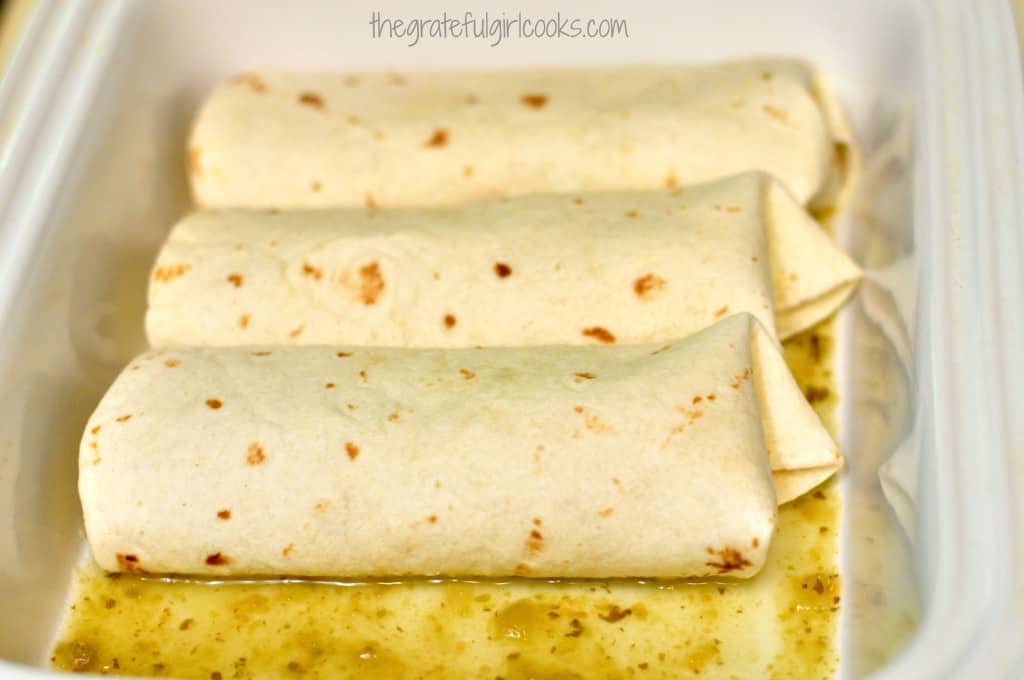 I poured the rest of the enchilada sauce over the surface of the tortillas (cover as much as you can with the sauce), then added additional pepper jack cheese to cover.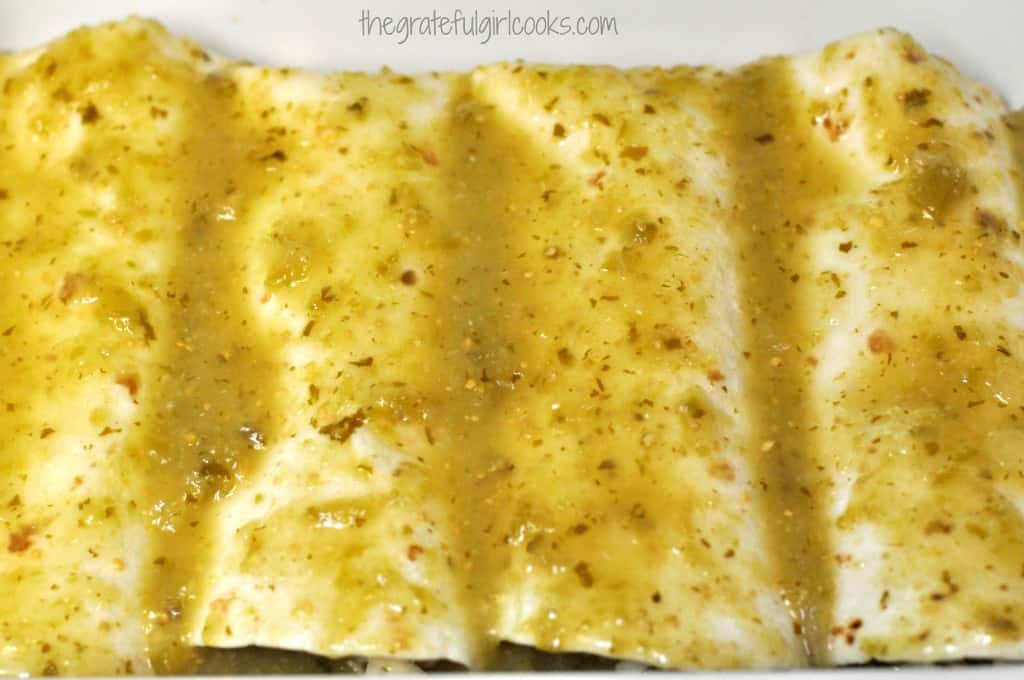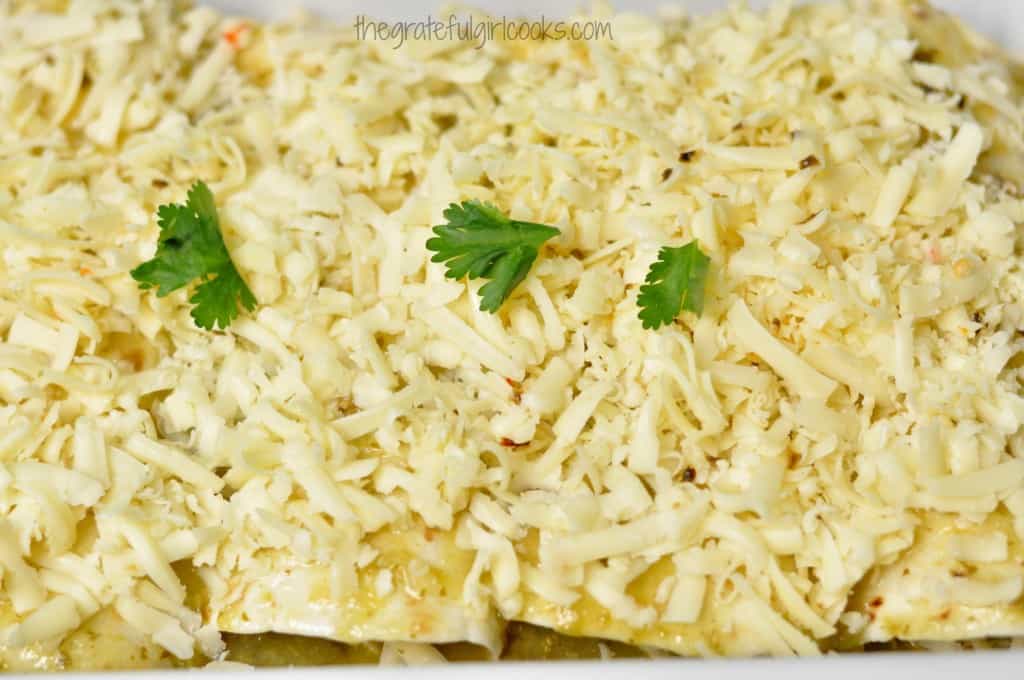 I covered the pan with aluminum foil, then baked the enchiladas at 350 degrees for 25 minutes. I removed the foil about 5 minutes before they were done baking, and continued cooking. Once done and the cheese and sauce was bubbly, I removed pan from the oven, let it sit for a minute to firm up the cheese slightly, then served the enchiladas onto individual dinner plates with a garnish of sour cream and chopped cilantro. Each enchilada was pretty large, so my husband and I only ate ONE, and then enjoyed the leftovers for lunch the next day (and FYI- they were just as wonderful as the night before!).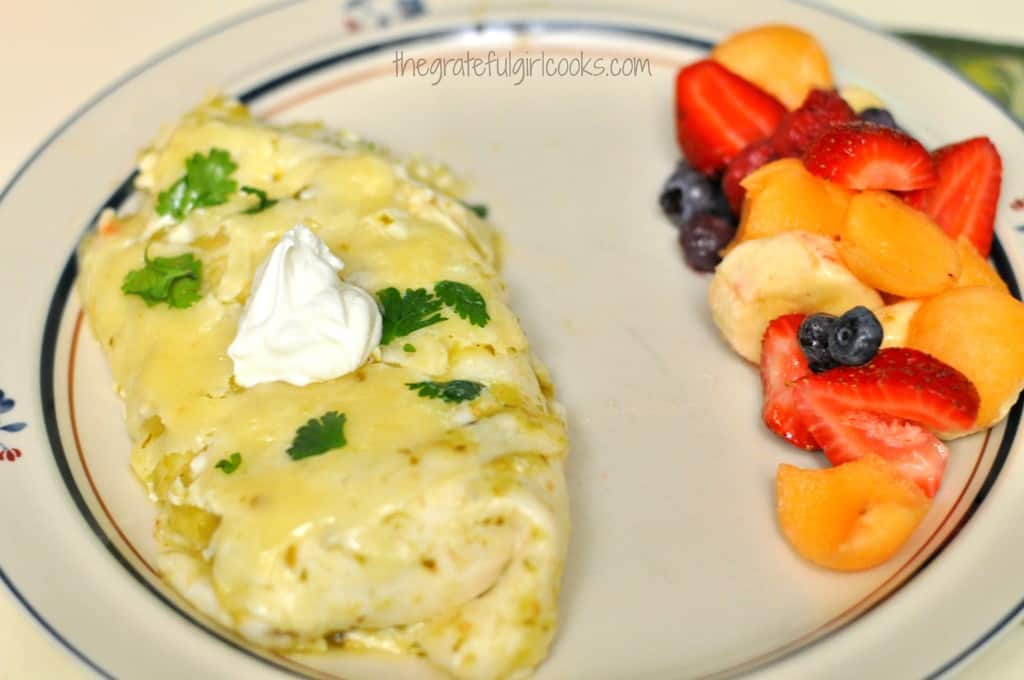 I really enjoyed coming up with this recipe from leftovers from our fridge. It's a great way to use up what you have, without wasting it!  I normally use corn tortillas and red enchilada sauce when I make our enchiladas, but these were so amazingly delicious, I will be making them again and again. Sure hope you will give them a try… and hope you enjoy them like we did!
Have a fantastic day!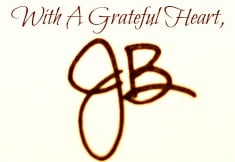 Recipe Source: My brain, with a refrigerator full of leftovers!

Save