It's the middle of summer here in the Pacific Northwest, and wild blackberries are everywhere!  I recently tried a new cobbler recipe after picking blackberries near our home.  It's called The Pioneer Woman's Blackberry Cobbler!  This type of cobbler is slightly different than other recipes, but anything Ree Drummond (The Pioneer Woman) makes is fabulous!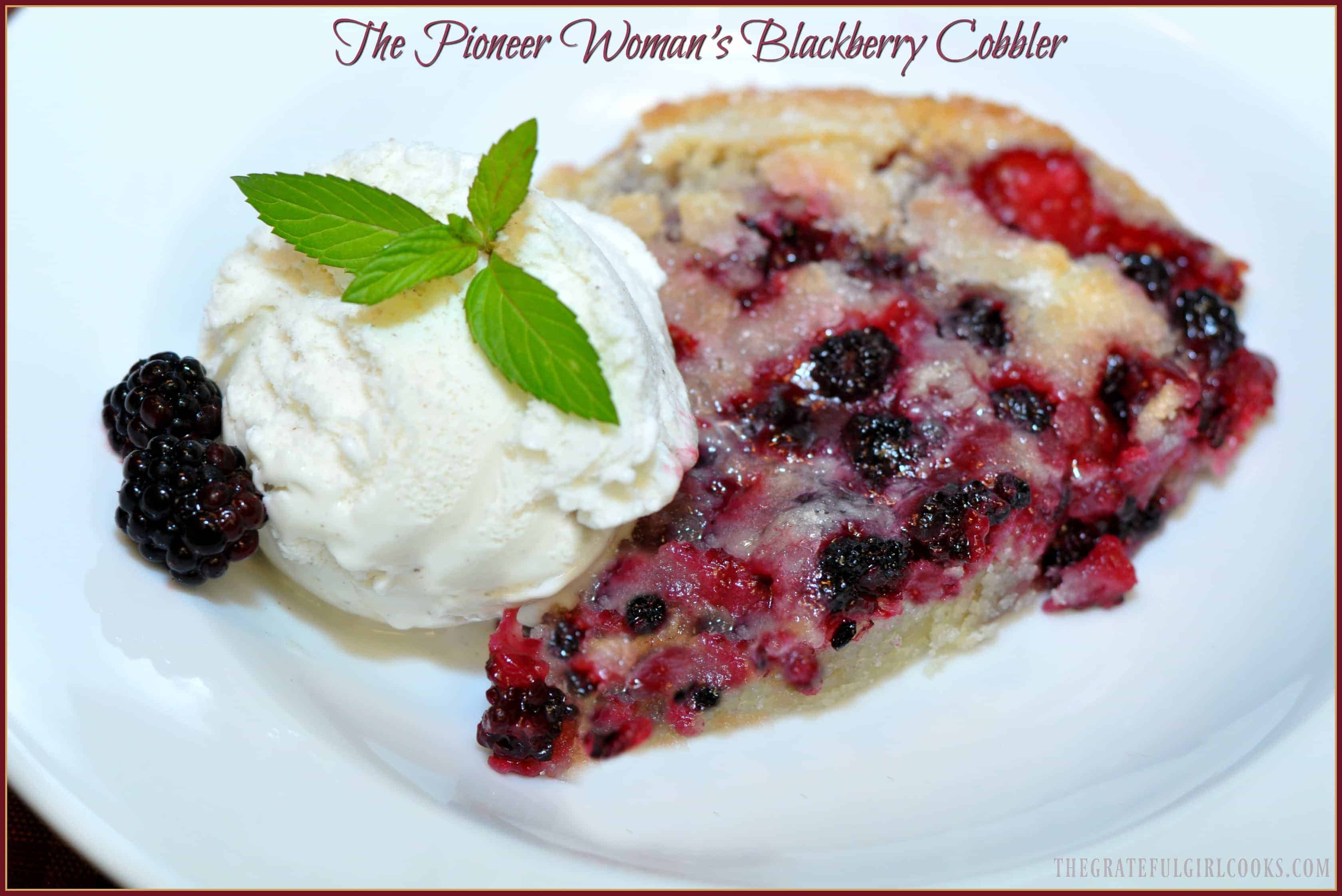 Most cobblers tend to put the berries on the bottom of the dish, then batter is poured or spooned over the berries. That's how I would normally make a berry cobbler.  Not so with this version!  The batter is placed in the pan first, then the berries and sugar are placed on top…creating a more cake-like texture under the berries!
This technique sounded interesting to me (and I always am curious about new ways of doing things), so I decided to make a blackberry cobbler, using some of the free wild blackberries I picked just a few blocks from our home.  We also have a lot of blackberries growing over our back fence from the forest behind our home… how fun to have an huge and FREE supply of these tasty berries! I just HAD to make a cobbler, and decided to try this version!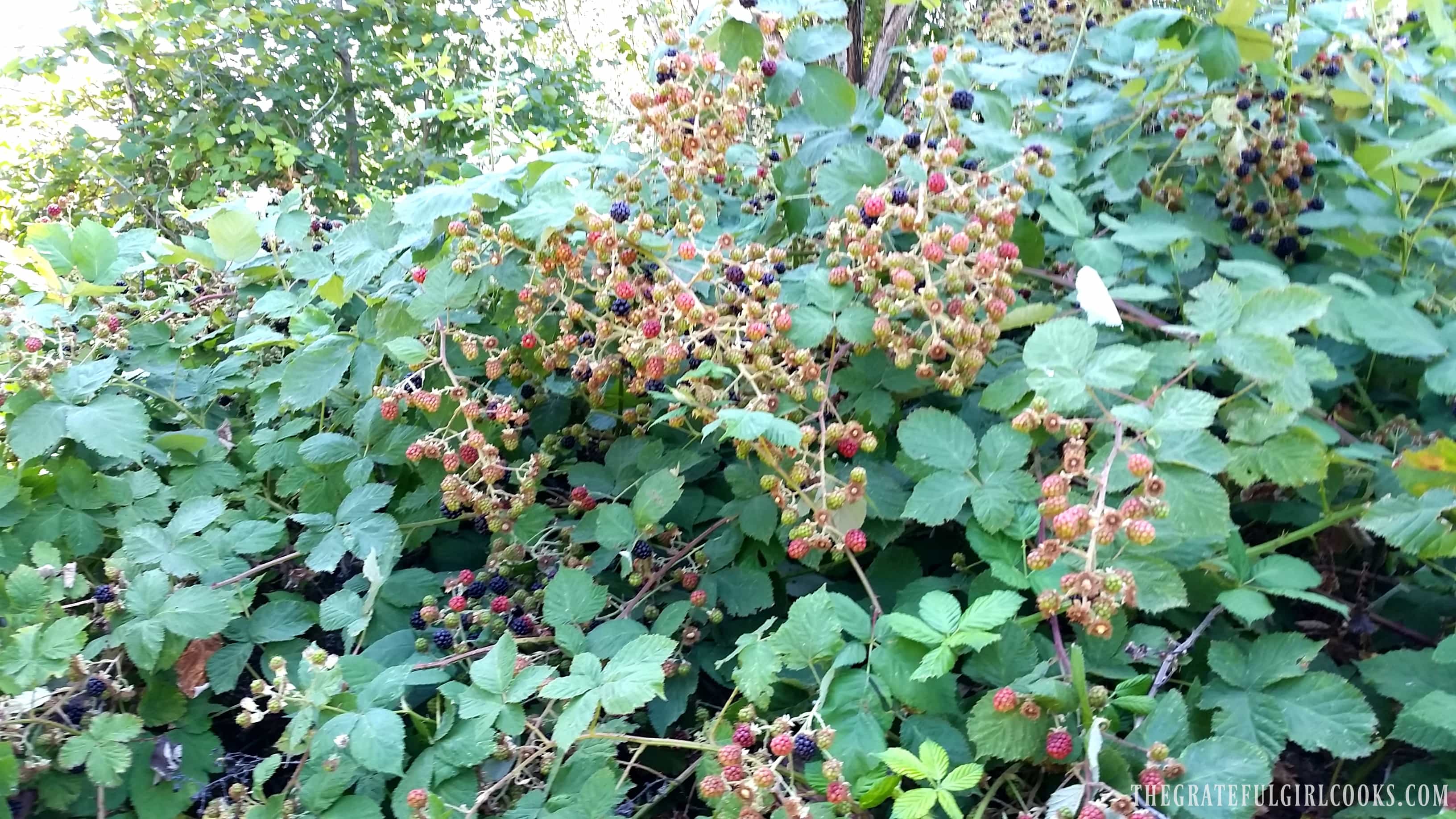 The recipe is very simple to prepare… and I gotta tell ya… homemade berry cobbler and a scoop of ice cream is the perfect summer dessert, if you ask me!  Here's how to make this berry delicious cobbler:
First, melt butter in the microwave, then let it cool.  In a separate medium mixing bowl, combine 1 cup of granulated sugar and flour. Whisk in a cup of milk until batter is formed. Slowly drizzle in the cooled down melted butter, and whisk well, to fully combine ingredients.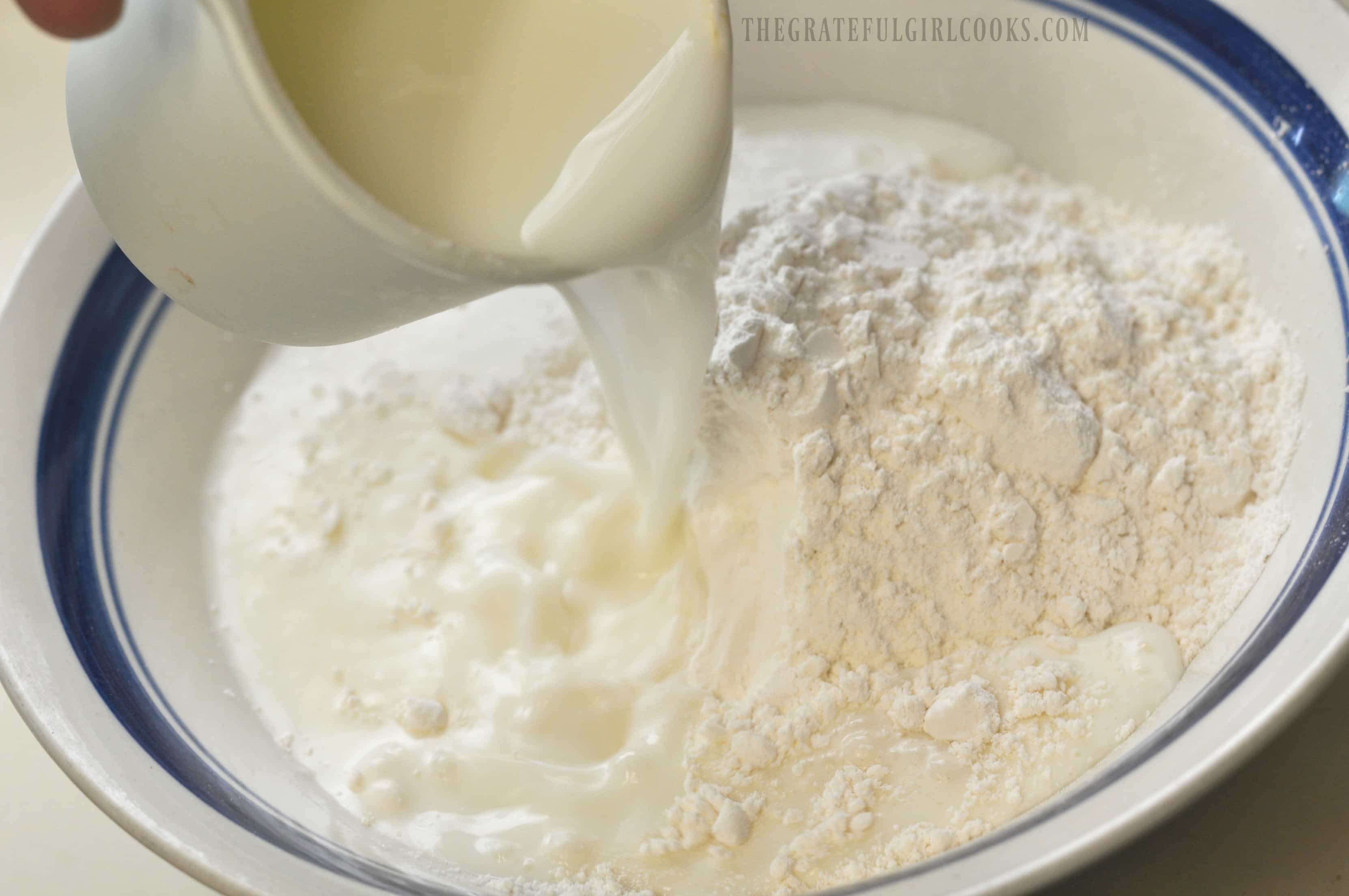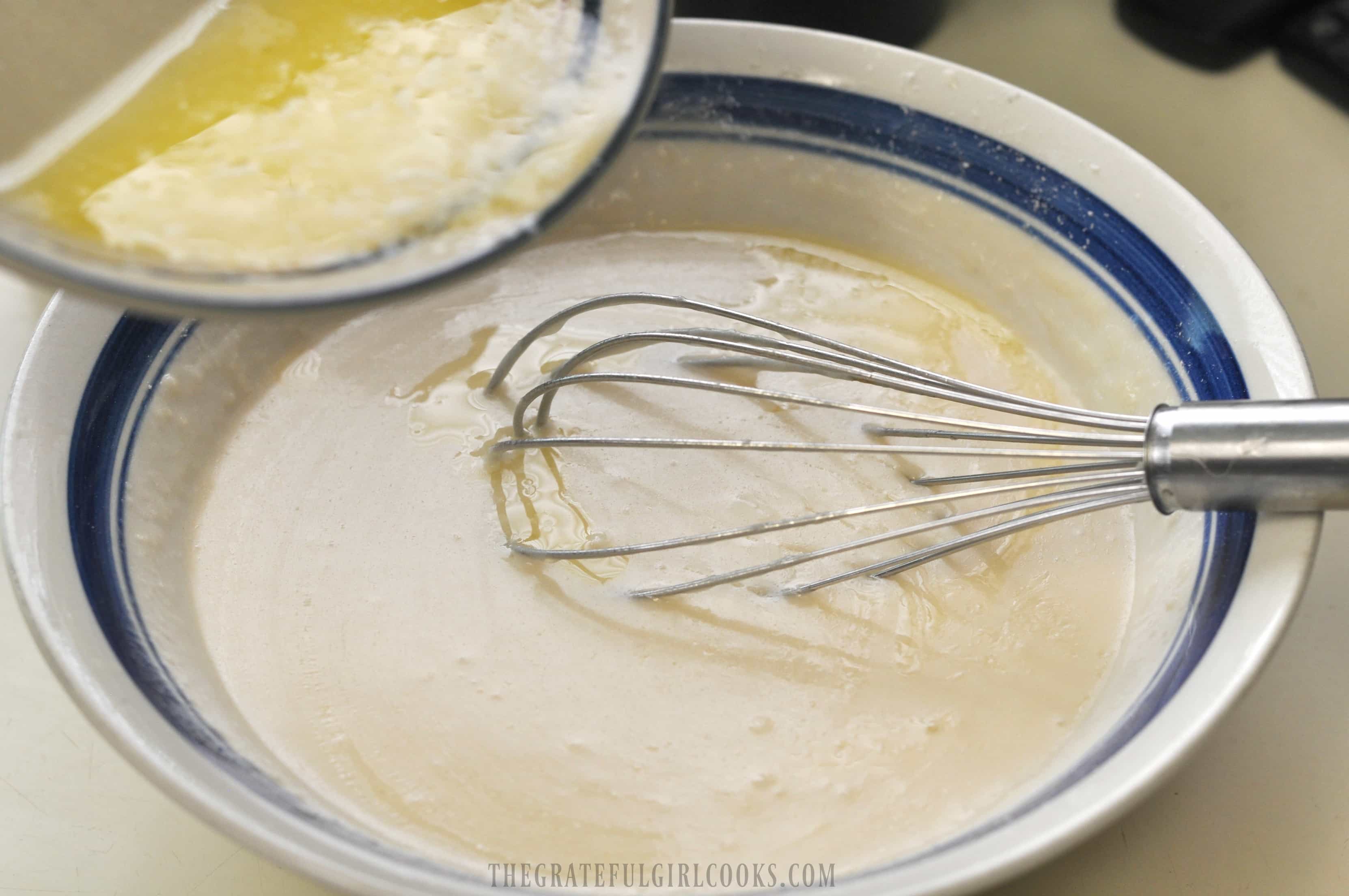 Grease or butter a 9 inch round baking dish.  Pour the batter into the prepared dish, and spread evenly.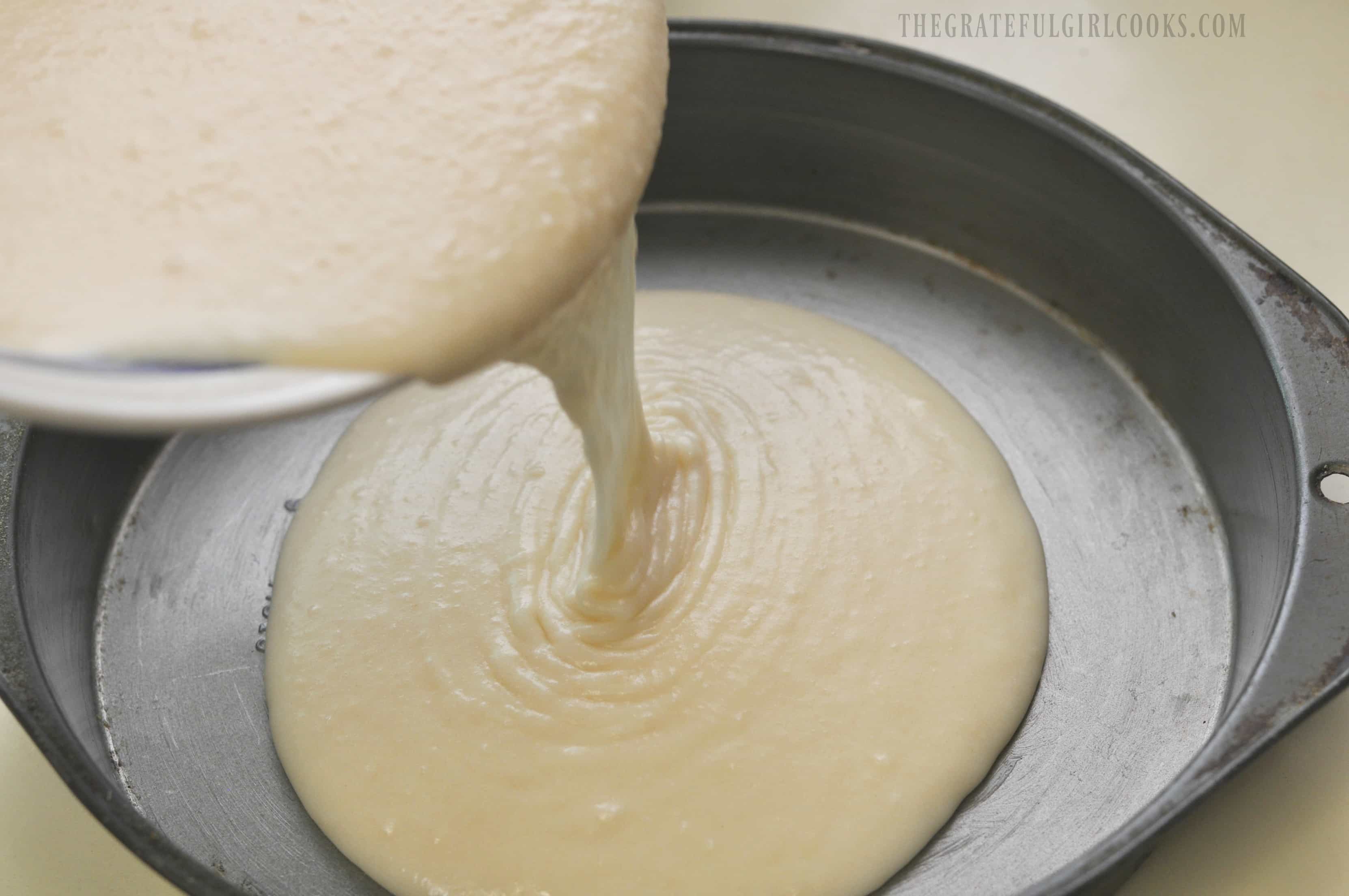 Rinse the blackberries and then pat them dry. Evenly place the blackberries on top of the batter. Sprinkle the berries with 1/4 cup granulated sugar.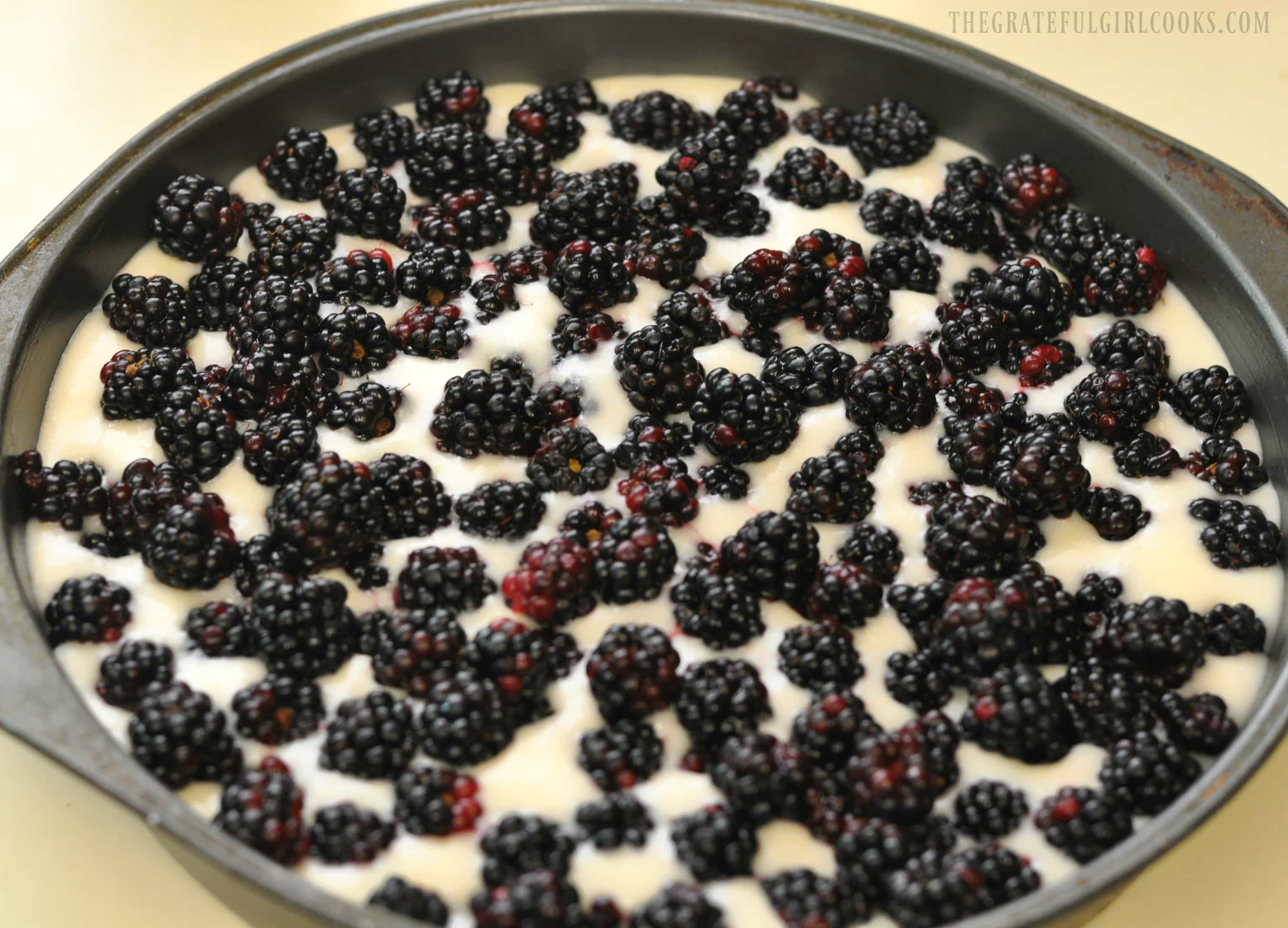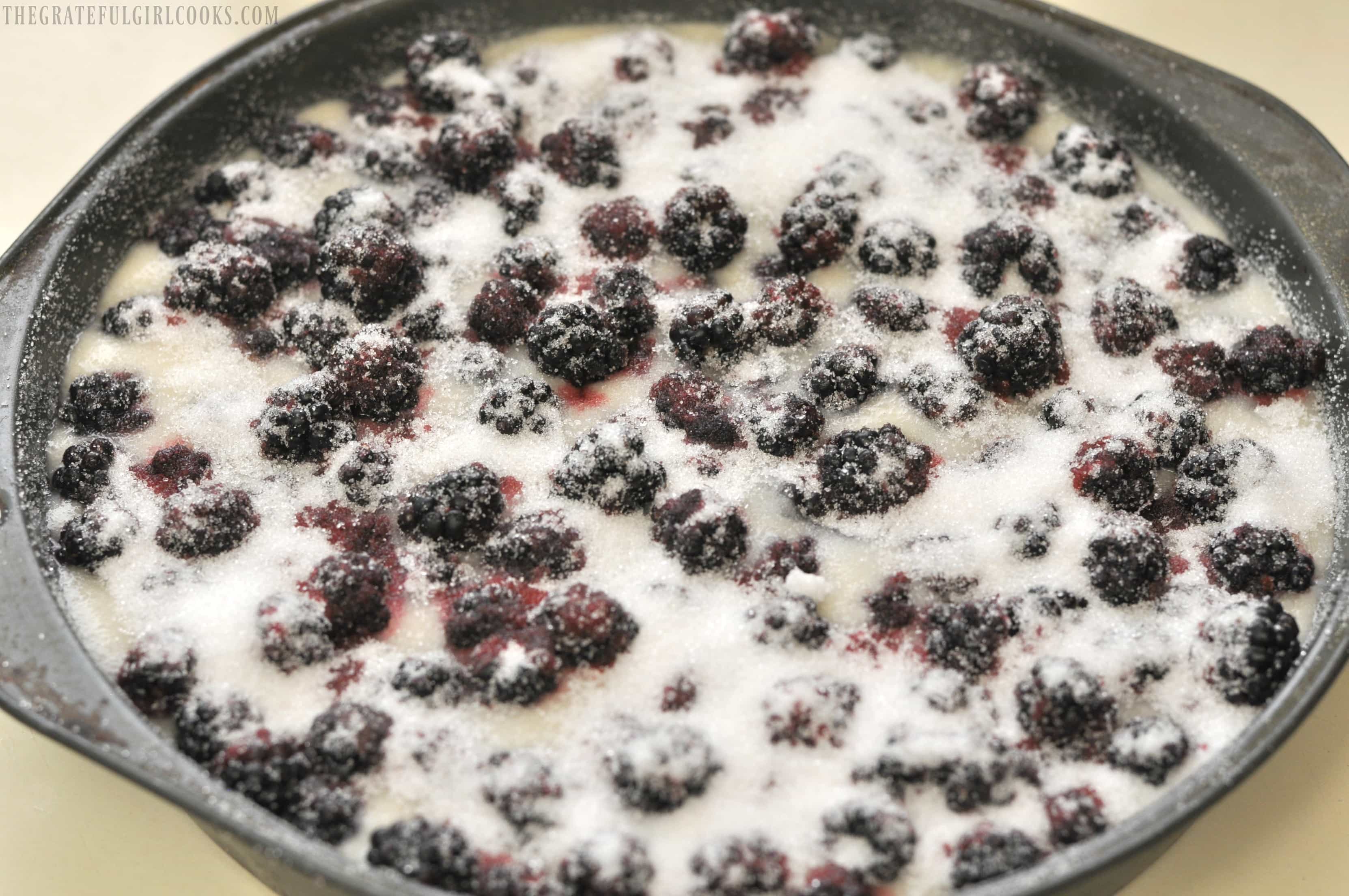 Bake cobbler in a preheated 350 degree oven for 55-60 minutes, until the cobbler is bubbly and the surface is golden in color.  If you want, you can remove the cobbler from the oven about 10 minutes before it is done, sprinkle the top with another couple teaspoons of sugar, then place back in oven for final 10 minutes. (This is what I did).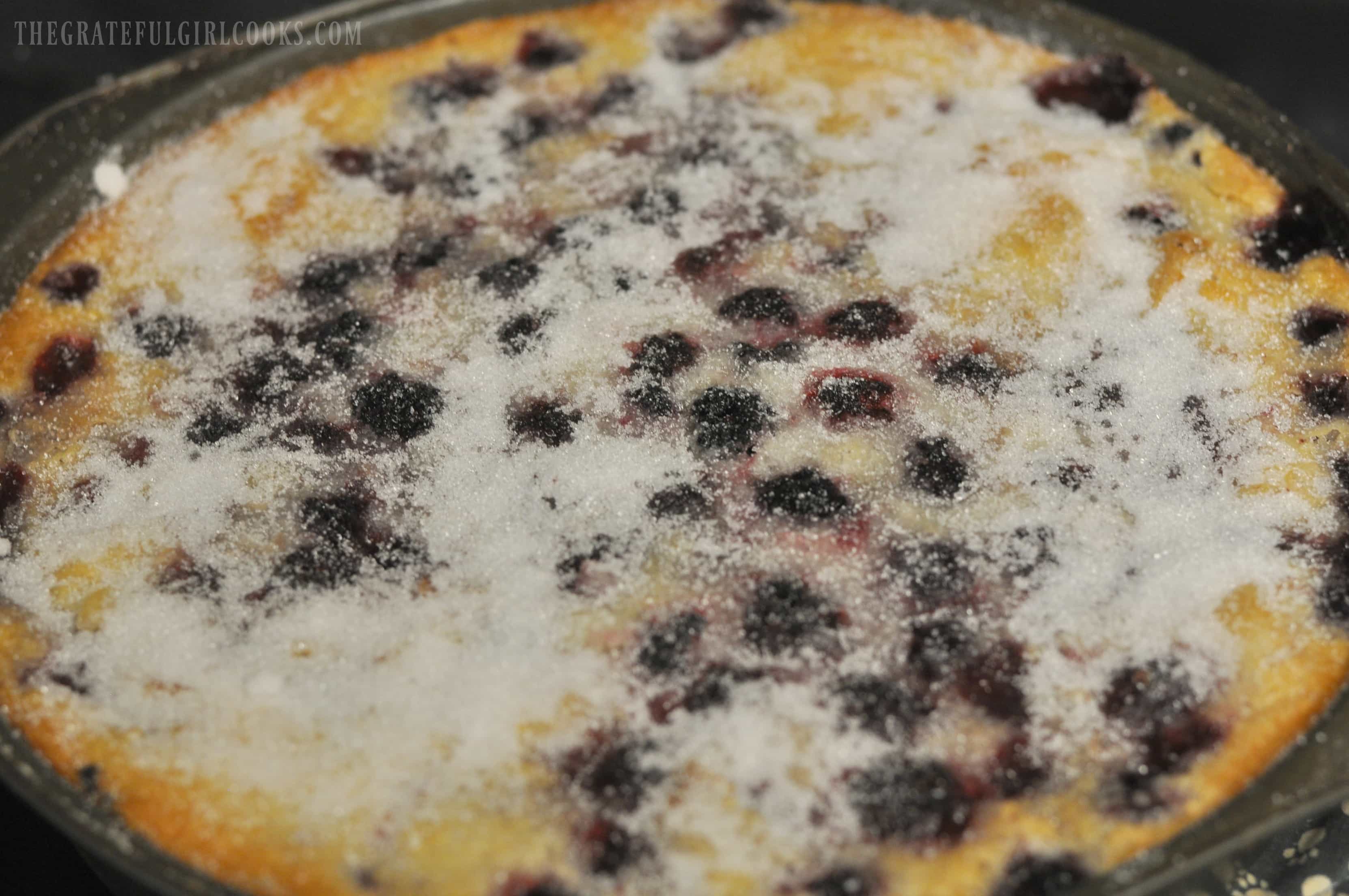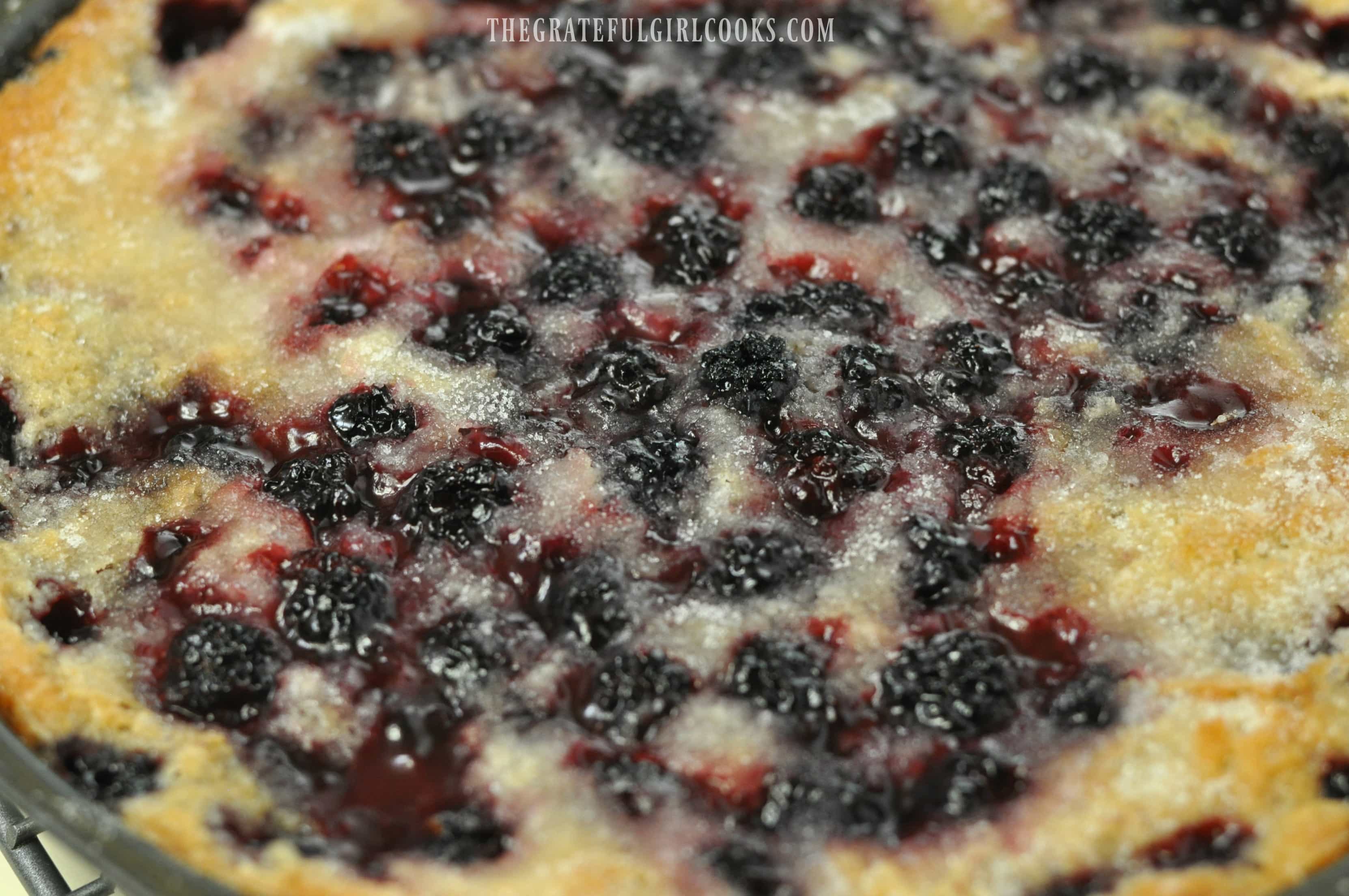 When cobbler is done, remove pan from oven. Let it cool down a little bit before serving, then slice it up and serve with a big ol' scoop of vanilla ice cream! Enjoy this delicious dessert!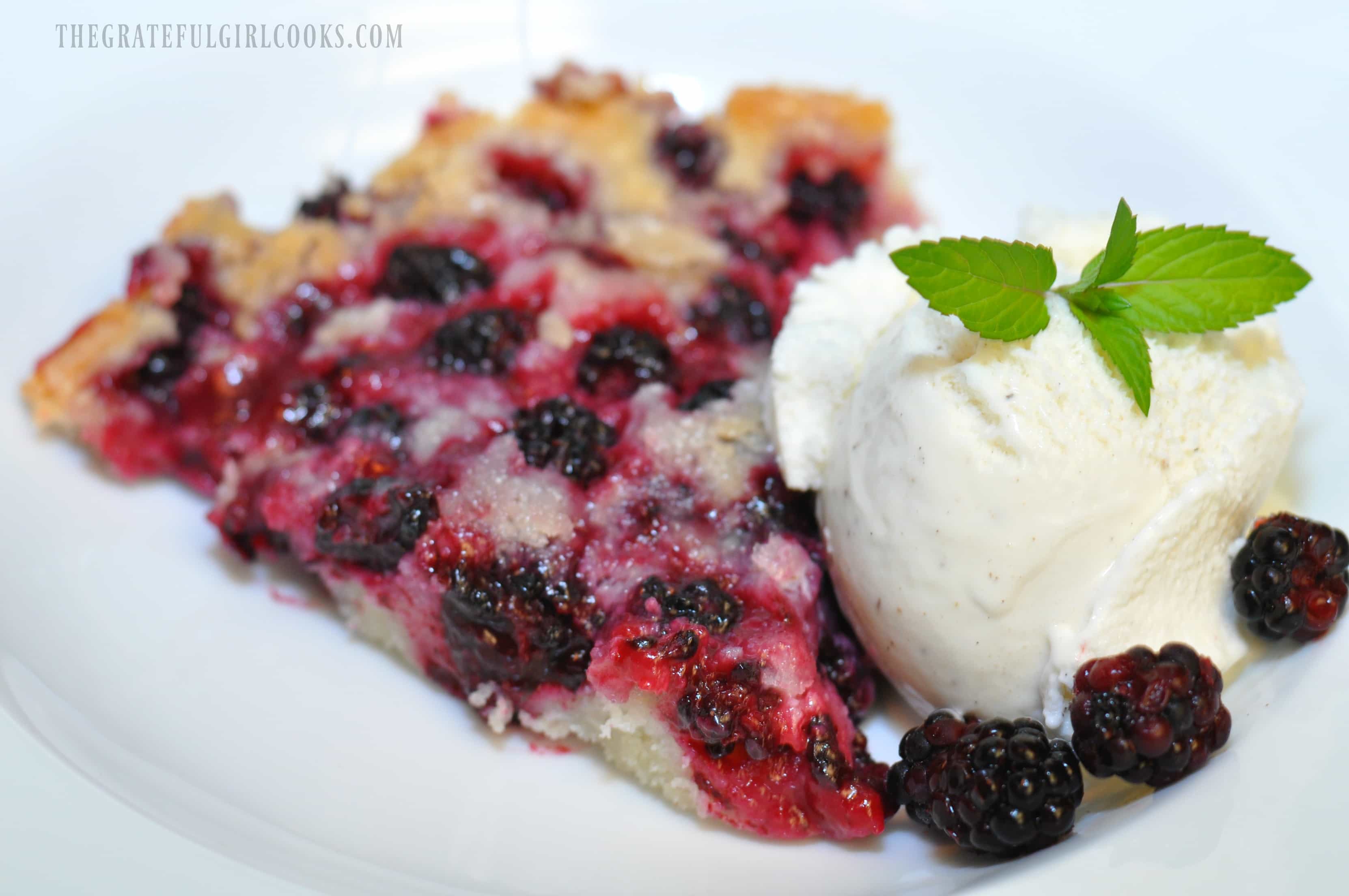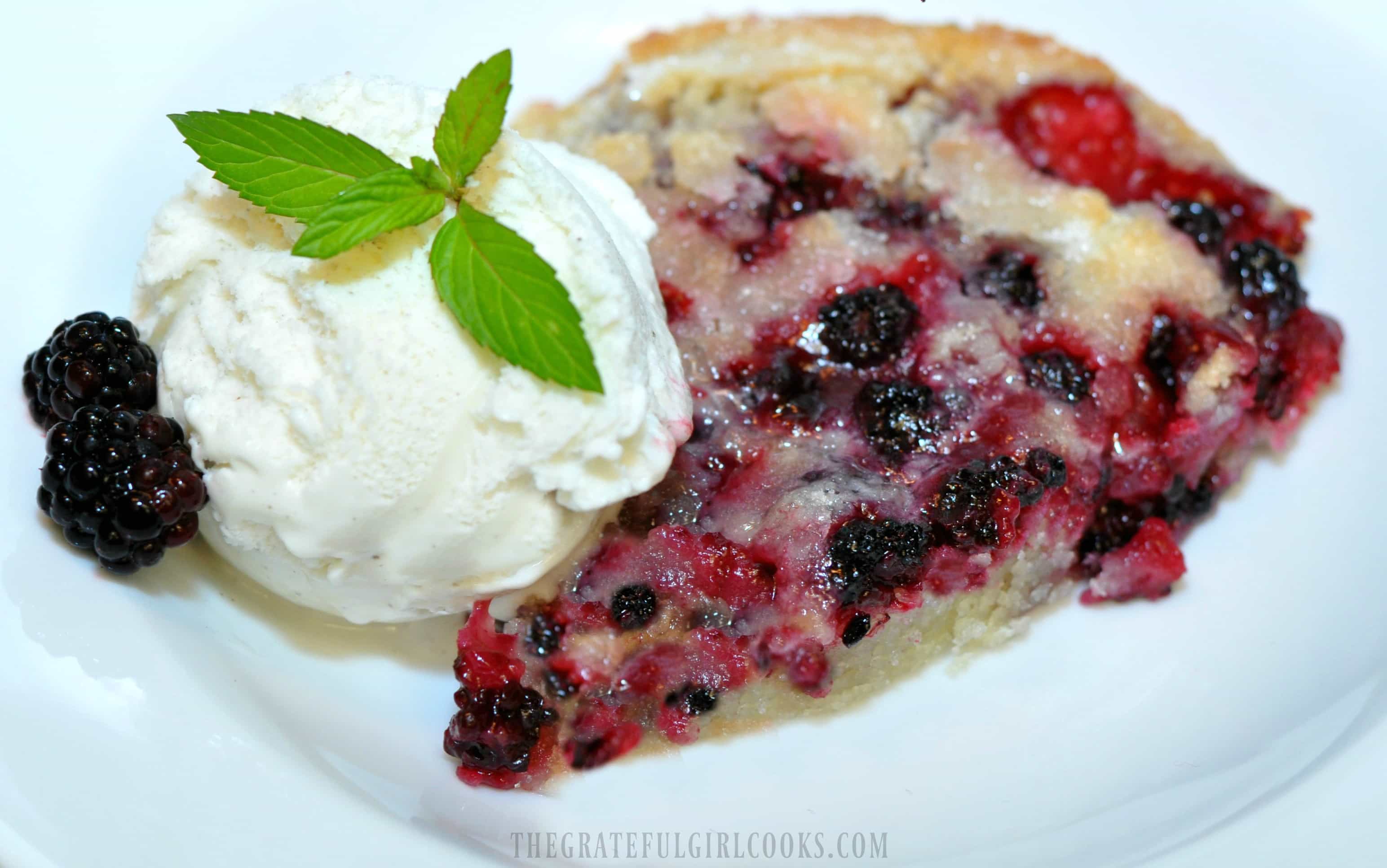 This was certainly an EASY recipe… and it was really yummy, too! Hope you will consider making this recipe (fixing it with fresh boysenberries would be amazing, as well!).
Have a wonderful day!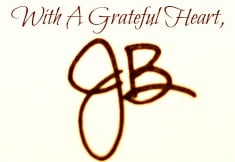 Recipe Source: http://www.thepioneerwoman.com/cooking/the_great_cobbl/



Here's one more to pin on your Pinterest boards!

Save
Save
Save
Save
Save
Save
Save
Save
Save
Save
Save
Save
Save
Save
Save
Save
Save