I'm always amazed how much great food you can grow from a relatively small amount of inexpensive seeds.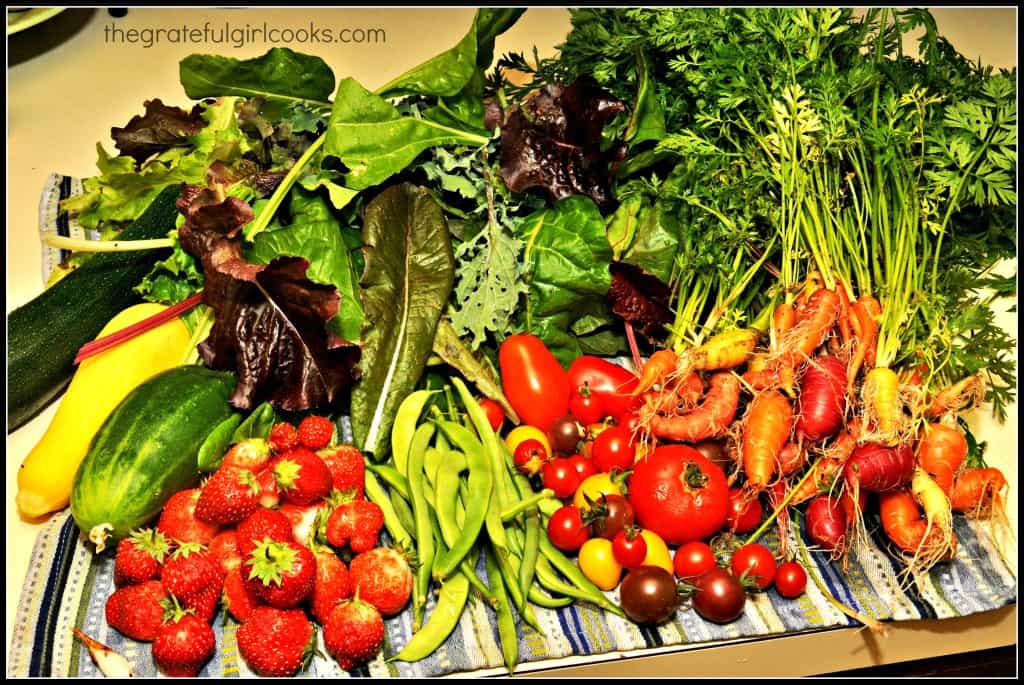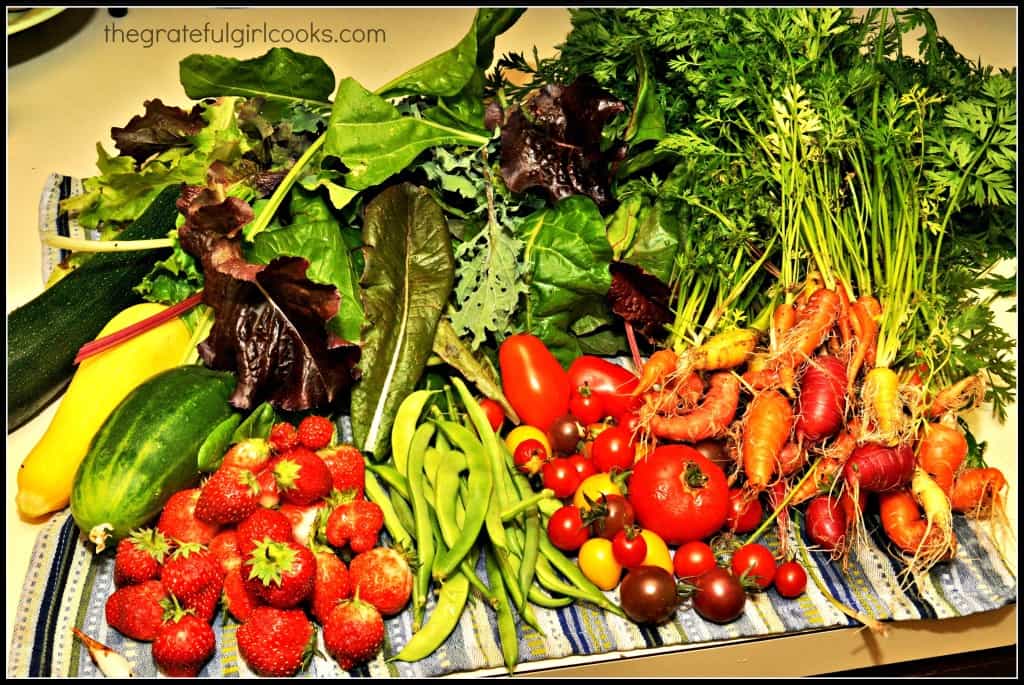 The photo shown above is one morning's pickings from last August. I absolutely am aware that my little backyard urban raised bed garden is pitifully small, when compared to most people's gardens. But that's just it…I try not to compare. This is my little piece of heaven on earth in my own urban backyard. I am so grateful and amazed by what can be produced in such a small area. What we can grow in containers and in small raised beds is MORE THAN ENOUGH, and I am delighted to be able to provide healthy, nourishing homegrown food for my family AND share some of the excess with our friends and neighbors.
This year (2014), I planted my veggie seeds in late April and early May (Pacific Northwest has a shorter growing season), and I am loving watching those little seeds buried in the soil come alive! This year's garden has: kale, rainbow chard, romaine lettuce, spinach, red leaf lettuce, arugula, oak leaf lettuce, flat leaf parsley, basil, regular parsley, pickling cucumbers, cilantro, red onions, walla walla onions, garlic, leeks, chives, dill, parisian carrots, pole beans, bush beans, dover half carrots, rainbow carrots, peas, sugar snap peas, san marzano tomatoes, roma tomatoes, yellow pear tomatoes, striped heirloom tomatoes, sweet million cherry tomatoes, oregon stupice tomatoes, jalapenos, red peppers, tomatillos, broccoli, peppermint, lemon balm, zucchini, yellow squash, pattypan squash, thyme, sage, oregano, along with perennial rhubarb, strawberries and 2 blueberry bushes. I'm sure I will stay very busy this summer!

It's exciting to see how our little garden is progressing! (I call it JB's Garden of Eatin'). We've already been enjoying the early bloomers like lettuce, chard and spinach (had a huge spinach salad last night from our garden!), and in another month or so, it will be all I can do to keep up with it all! I CAN'T WAIT!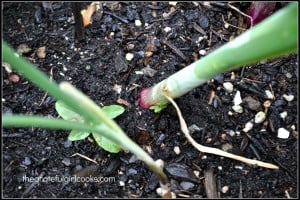 Here's a few pics of the garden beds, right after the seeds germinated, and after about a month to a month and a half after being planted.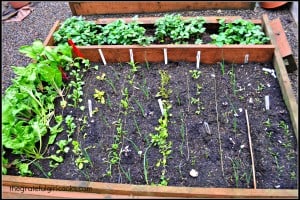 There's been a LOT of growth, and for that I am grateful! Lots of sunshine helps, also!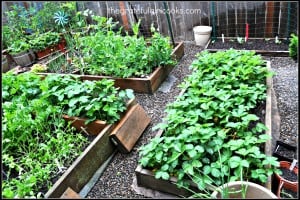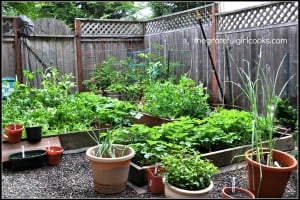 The amount of food produced will far outweigh my investment (for seed packets and tomato plants) over and over!!!! I will try and post updates as the summer goes by, but for now…I'm off to my backyard produce department to water the "goods". Hope you will get outside  and grow some food, also!