Who says you can't have a couple of cookies while eating healthy foods and controlling portion size on "The 21 Day Fix Plan"?  Here's a fun little recipe for HEALTHY "21 Day Fix" Oatmeal Chocolate Chip Cookies to satisfy that sweet tooth, with only 5 ingredients, and is ready in under 20 minutes!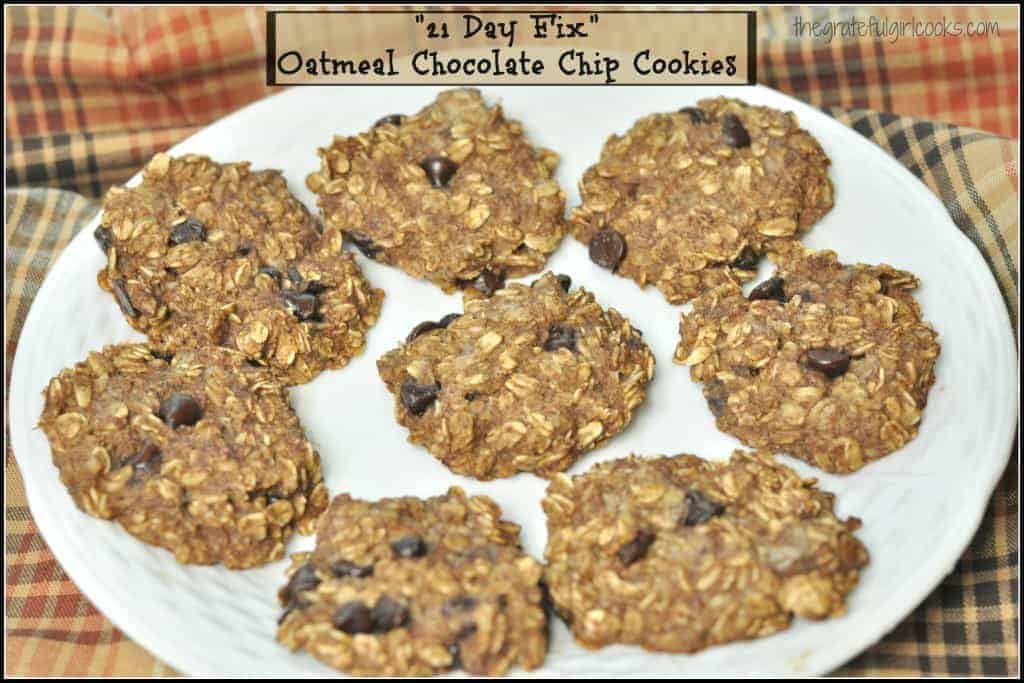 I made these cookies recently while giving the 21 Day Fix program a test run. The cookies get their sweetness from bananas, and have rolled oats, cinnamon, salt, and chocolate chips! This recipe, as written, makes 8 cookies, but would be totally easy to double. The cookies helped curb my sweet tooth… and kept me rolling along on the plan. It was nice to have cookies (2 cookies equals one serving) as a treat!
Here's how simple they are to make:  Preheat oven to 350 degrees.  Mix old-fashioned rolled oats (not quick cooking) with cinnamon and sea salt in a bowl.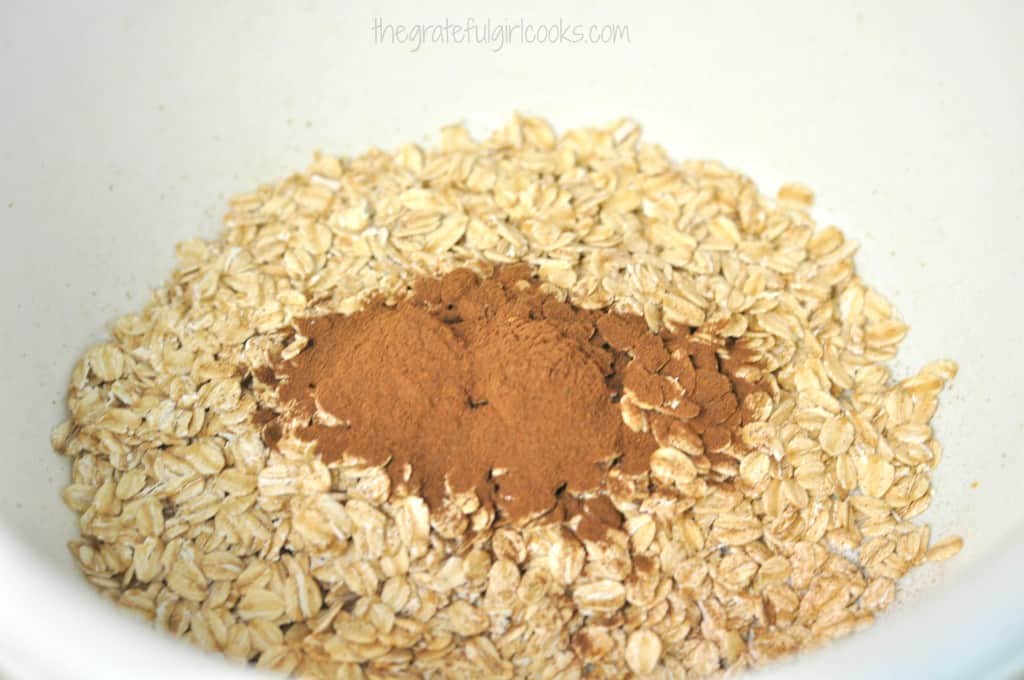 Mash up two bananas with a fork.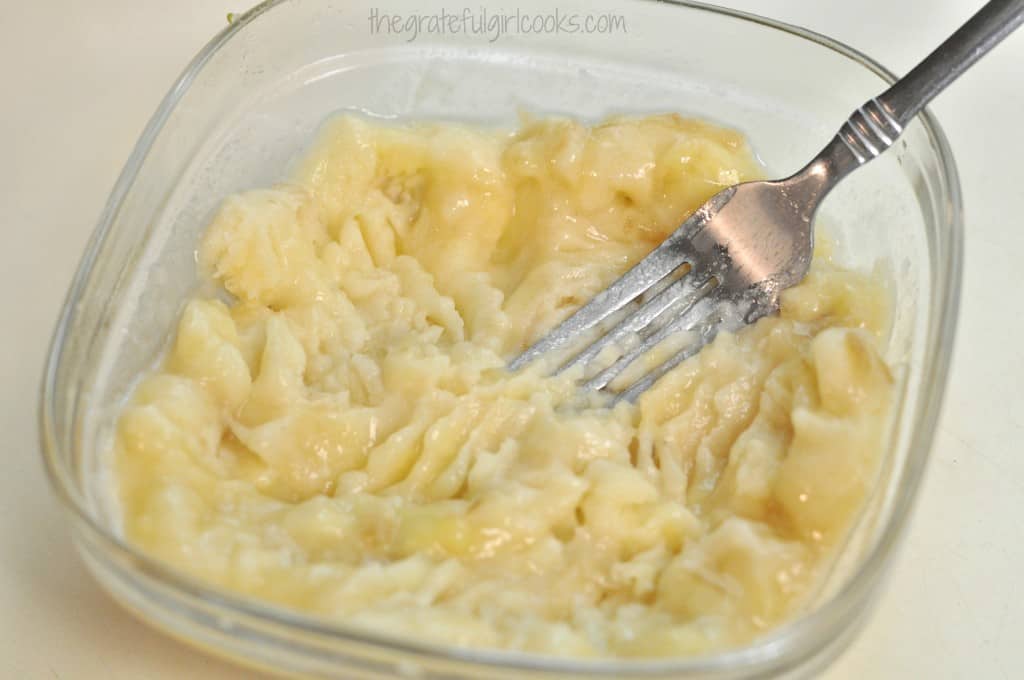 Add mashed bananas and chocolate chips to the oats.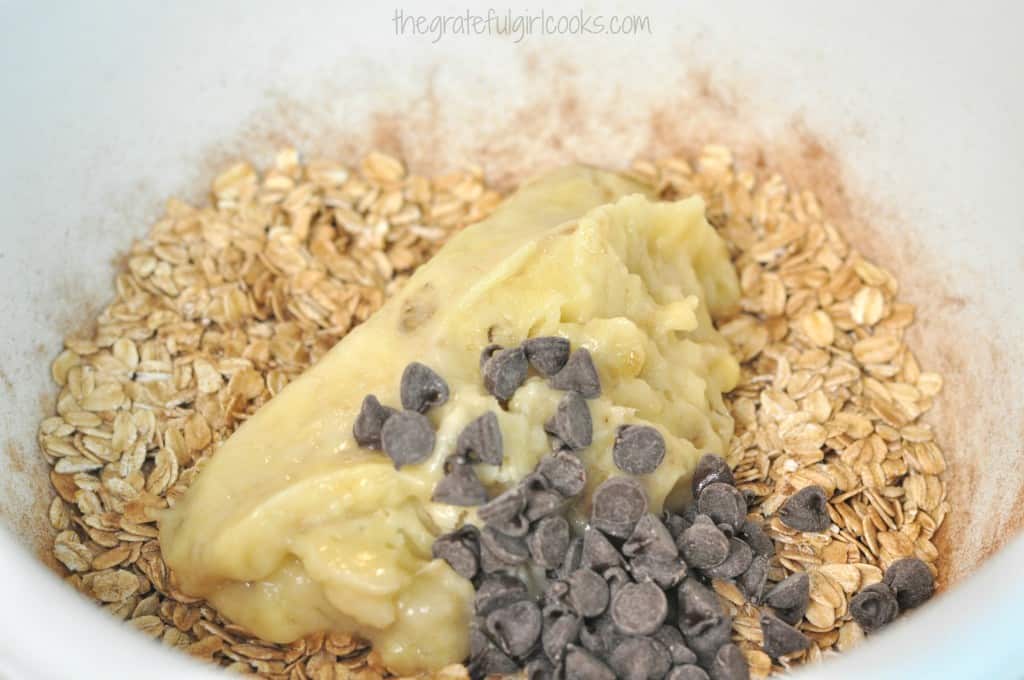 Stir well, to combine.
Drop the "dough" by heaping Tablespoons onto a baking sheet. You should have 8 cookies. I lightly wet my hands so they wouldn't stick, and shaped the "dough" into circles and flattened the tops down a bit. I placed them into my preheated 350 degree oven, and let them bake for approximately 15 minutes (or until firm).
Once they were done, I let them cool slightly, then transferred the cookies to a wire rack to finish cooling.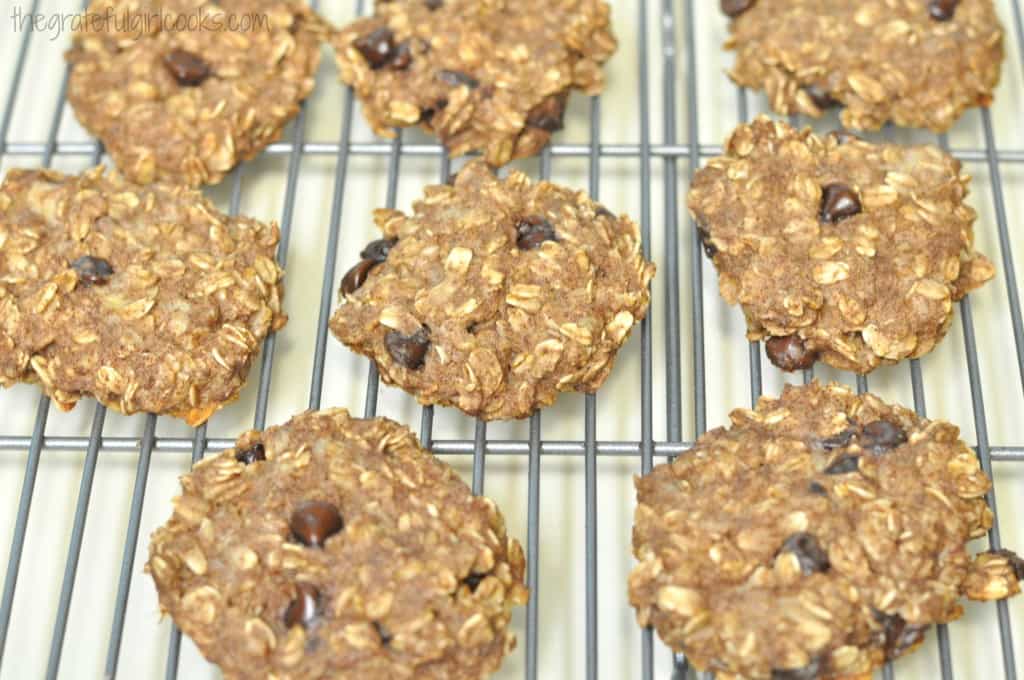 Once completely cooled off, they were ready to eat! The cookies hold together very well, and they are slightly soft to the bite. They have a good taste, too!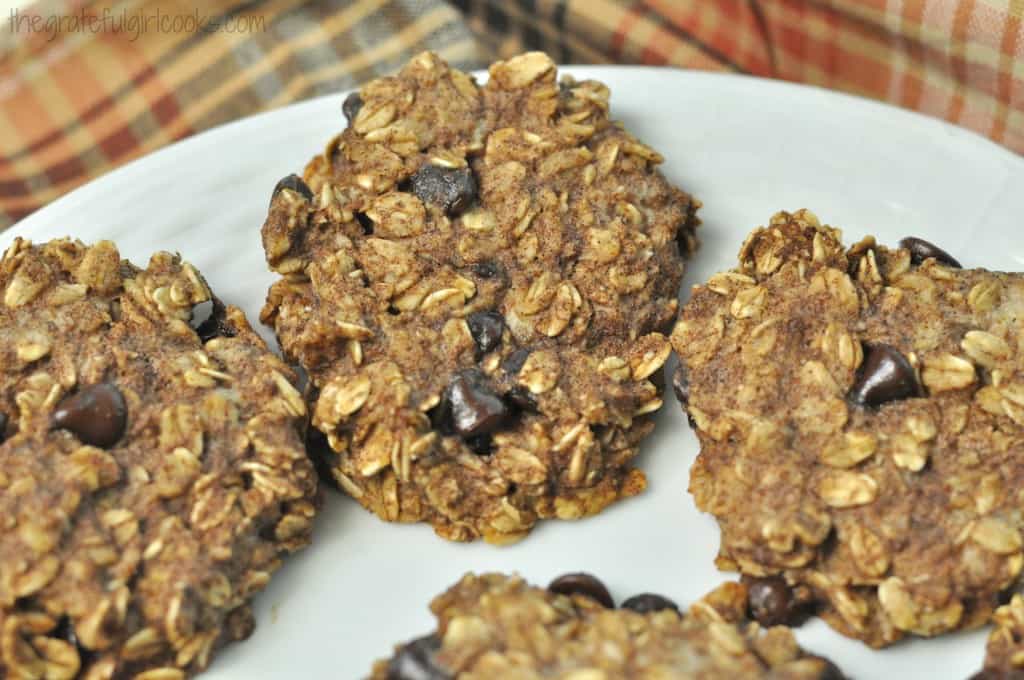 Hope you will consider making these cookies if you are looking for a healthy, but not sugar packed oatmeal chocolate chip cookie. If you are following the "21 Day Fix" plan, the container counts are 1 yellow, and 1 purple for a serving of 2 cookies.
Don't get me wrong… I can normally stuff my face with REAL oatmeal chocolate chip cookies till the cows come home, but while "eating clean" on this 21 day program, these were a tasty substitute!  Have a great day.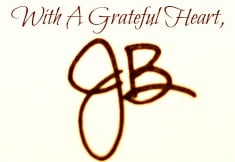 Recipe Source:  http://www.adventuresofashrinkingprincess.com/recipes/21-day-fix-oatmeal-chocolate-chip-cookies/

Save
Save
Save