Do chicken breasts, covered with bacon, mushrooms, Jack and Cheddar cheese in a honey mustard sauce sound good? If so, you will enjoy this Alice Springs Chicken (Outback Steakhouse Copycat) recipe, a popular menu item at this nationally known restaurant.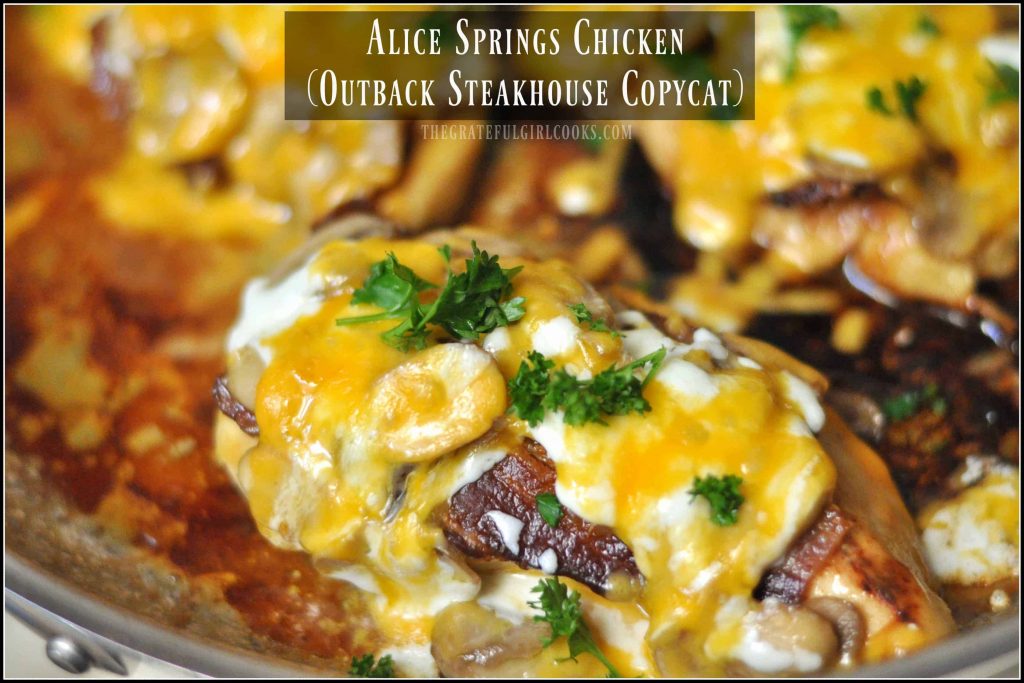 I found the recipe in a cookbook I have had for years, which features kitchen clones from famous restaurants, and decided to make this one. It really tastes wonderful! The recipe itself is very easy to prepare, and the end result is fantastic! Here's how to make this dish at home:
Combine Dijon mustard, honey, oil, and lemon juice in a small bowl. Blend well with a fork until combined.  Place chicken breasts in a resealable plastic food storage bag, Pour about 2/3 of the sauce over the chicken. Make sure chicken gets coated with sauce, then place in refrigerator and let marinate for 2 hours.  Cover and refrigerate the remaining 1/3 of the sauce until time to serve the meal.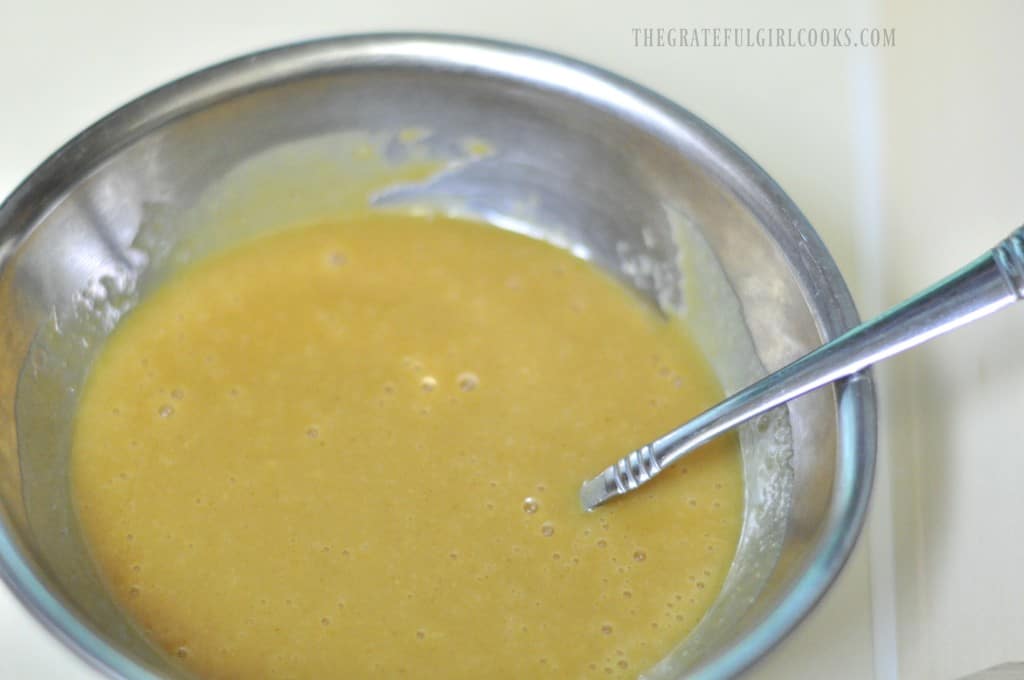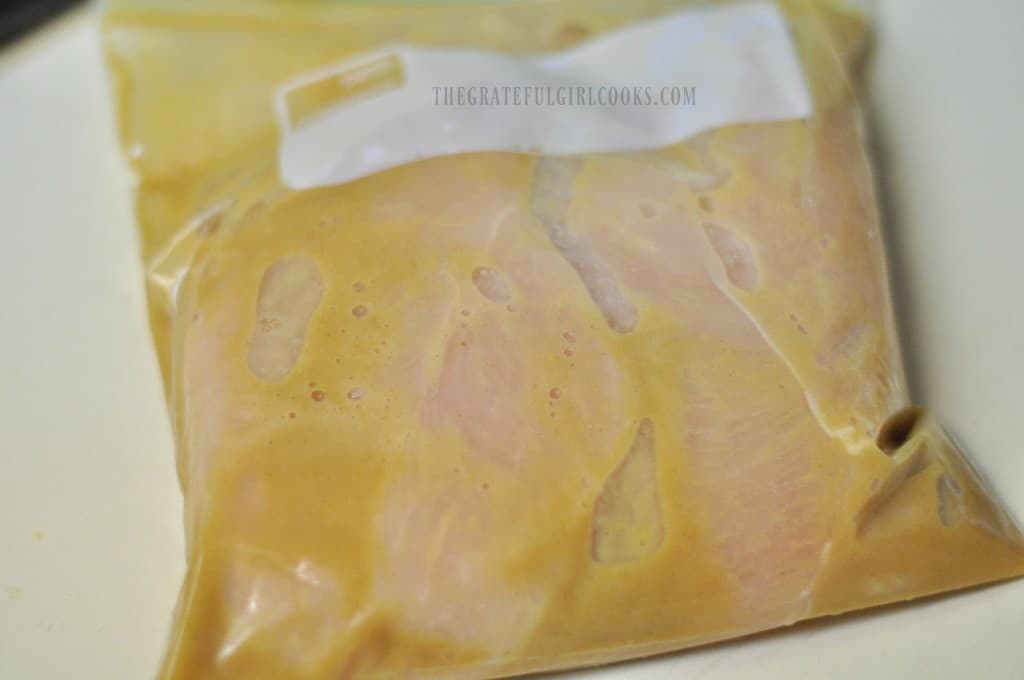 In a small skillet, sauté sliced mushrooms in butter until cooked through (approx. 4-5 minutes). Set aside.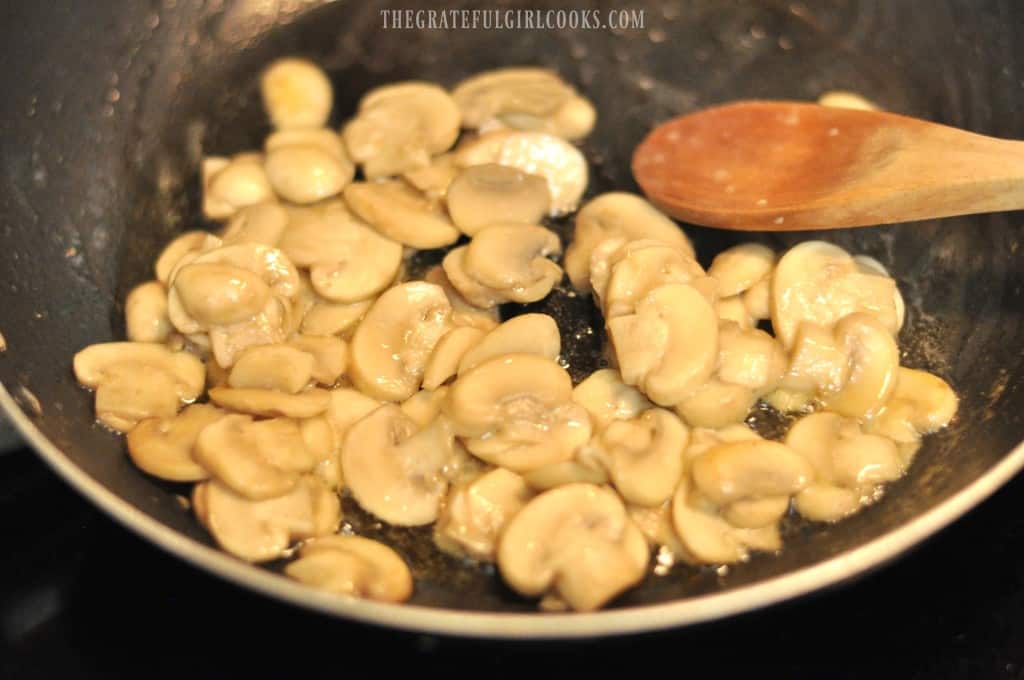 Heat oil in a large OVENPROOF skillet (If you don't have an ovenproof skillet, sear the chicken breasts as directed in regular skillet, then transfer them to a baking dish). When oil is hot, add the chicken breasts. Cook them for 3-4 minutes per side. until golden brown. Once done, move the skillet off the heat, but leave chicken in skillet (unless transferring to baking dish).
***Here's my TIP... make SURE the chicken breasts are thin. I took 2 really thick chicken breasts and sliced them horizontally when I made this dish. The very first time I made this recipe, I was cooking this for 6 people and used a couple large/thick chicken breasts in the mix. Even with the pan-searing AND the baking time in the recipe, the really thick ones did not fully cook all the way through (about 85 percent), so I had to take their plates back and microwave the chicken for our good friends who were over for dinner. Ugh. That sure was embarrassing.  We laughed about it, but I was mortified!  Have not repeated THAT mistake since, thankfully!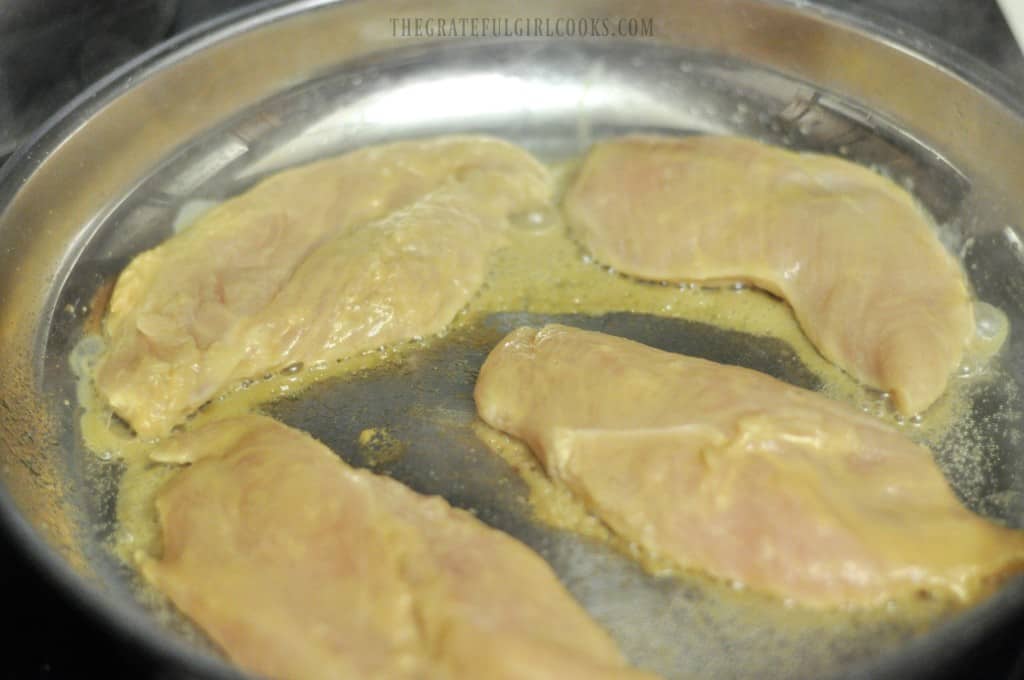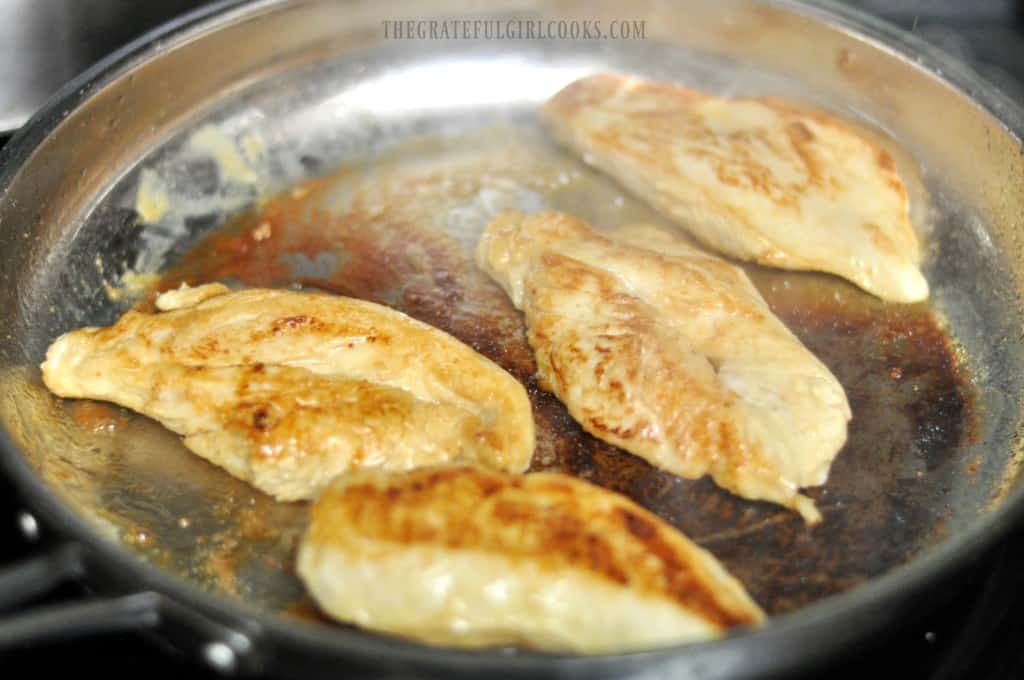 Brush each chicken breast with a bit of the reserved honey mustard sauce. Do NOT use the sauce the chicken was marinated in!). Sprinkle the chicken with salt, pepper, and paprika. Place two pieces of bacon on top of each chicken breast (can cut to fit). Evenly place cooked mushrooms on top of the bacon, then cover with Jack cheese, followed by cheddar cheese (about 1/4 cup of each type of cheese onto each piece of chicken).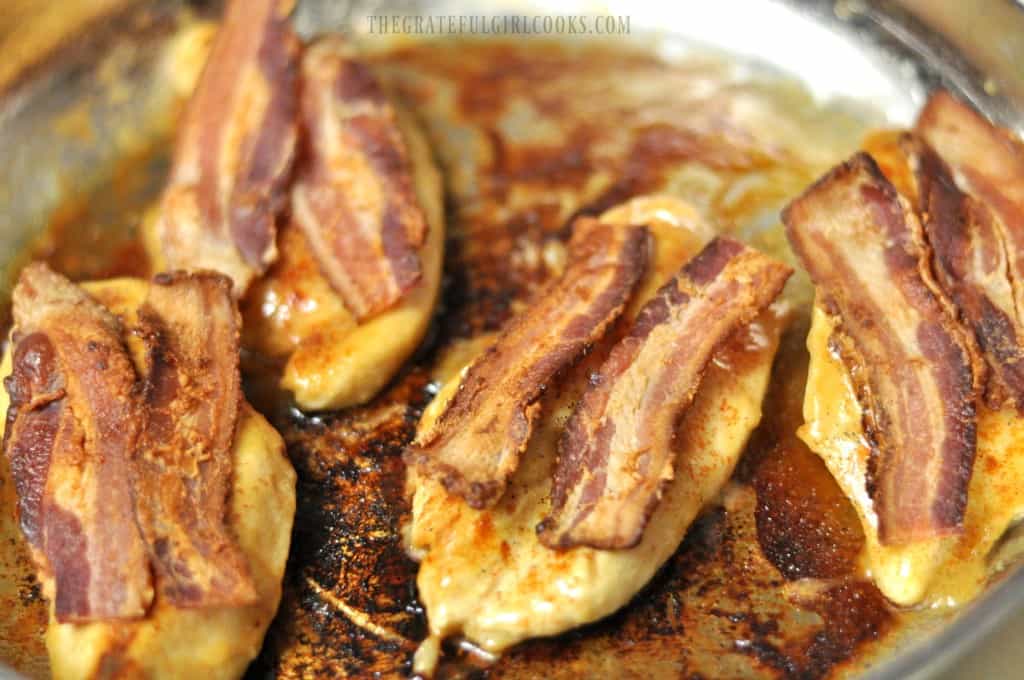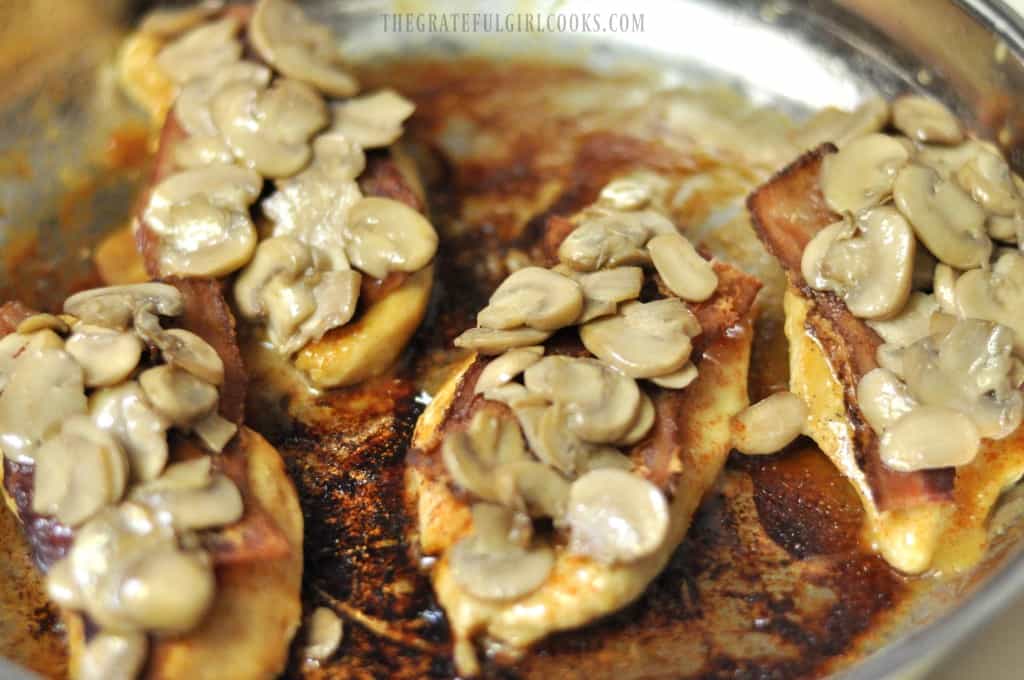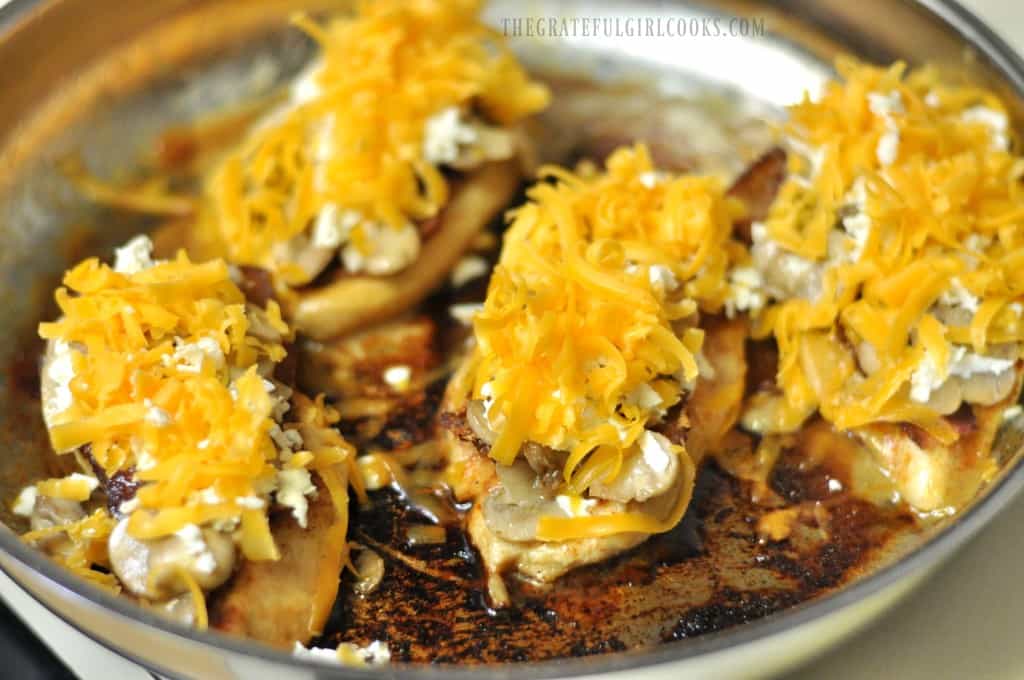 Cook the chicken breasts, uncovered,  in a preheated 375 degree oven for 9-10 minutes. When done, the cheese should be fully melted and should have begun to bubble. Remove hot skillet from oven. Top each chicken breast with a sprinkle of fresh chopped parsley.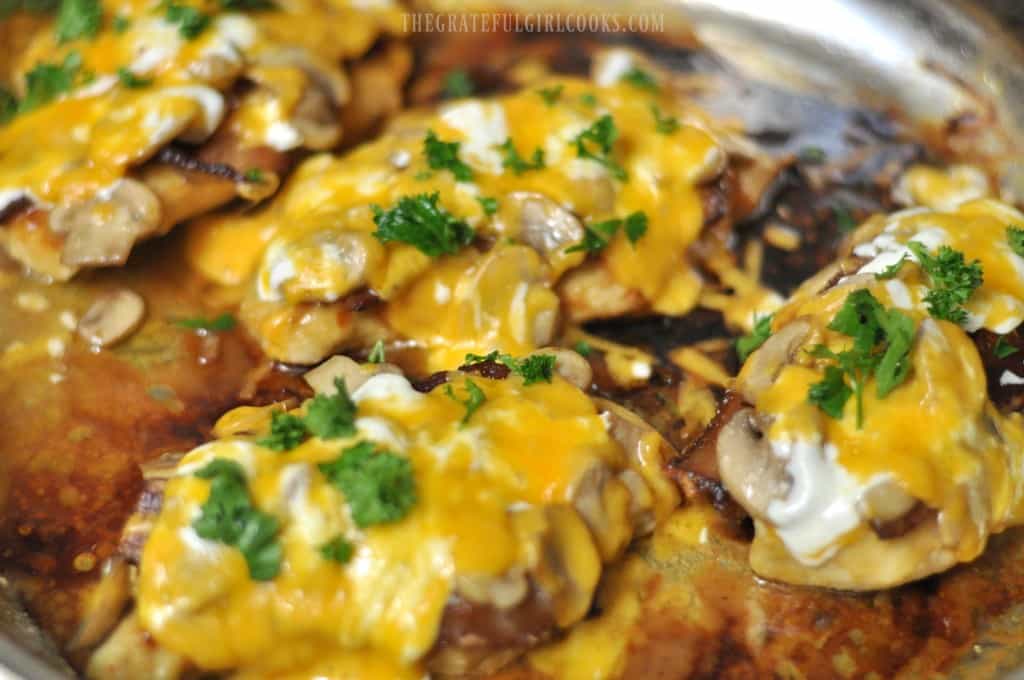 Serve the reserved honey mustard sauce in a bowl on the side, OR place a spoonful onto the dinner plate and place the chicken on top of the sauce (that's how I serve it!). Serve while hot, and enjoy this delicious restaurant-cloned chicken dish!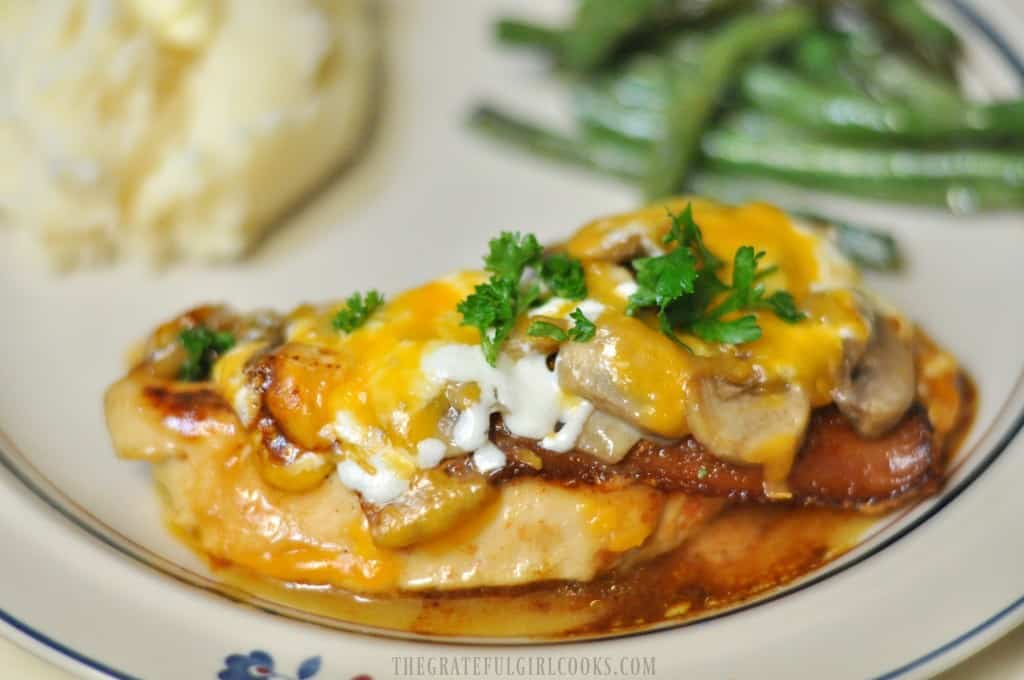 At times it's fun and economical to be able to re-create popular restaurant menu items in the comfort of your own kitchen. Sure hope you will consider trying this one… and sincerely hope you and your loved ones enjoy it!  Have a wonderful day.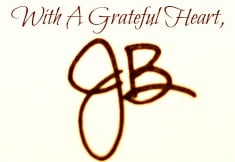 Recipe Source: The book "Top Secret Restaurant Recipes", by Todd Wilbur. Pages 200-202.  Published by The Penguin Group. Published 1997

Save
Save
Save
Save
Save
Save
Save
Save
Save
Save
Save
Save
Save
Save
Save