Last night we grilled hamburgers for dinner. Right before we put the burgers on the grill, I decided to also throw on a few hot dogs, but hot dogs with a twist!  Oh my goodness… I took one taste of the Bacon-Wrapped Grilled Hot Dog and knew it was a good decision to cook them this way! Bacon makes everything better… it even "classed up" an ordinary hot dog!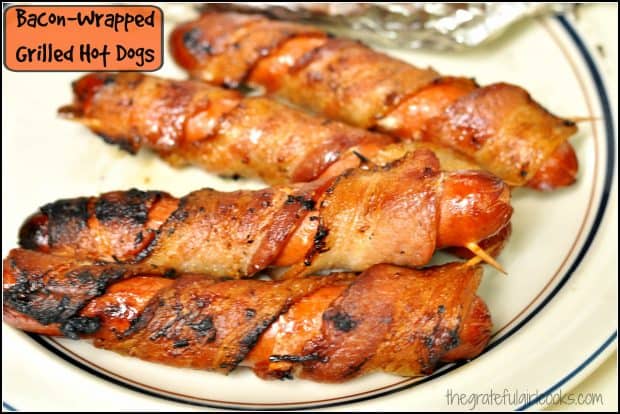 The smoky bacon flavor really adds to the grilled hot dog flavor. My husband raved about them! They were so very simple to make… here's what I did (I used 4 hot dogs and 4 pieces of bacon… adjust quantity to however many hot dogs you will be making):
Fasten one end of the bacon into the end of a hot dog with a toothpick like this.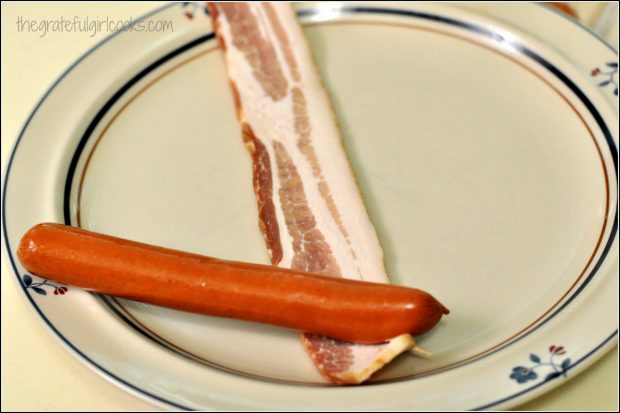 Tightly roll bacon around hot dog, covering the hot dog as much as possible.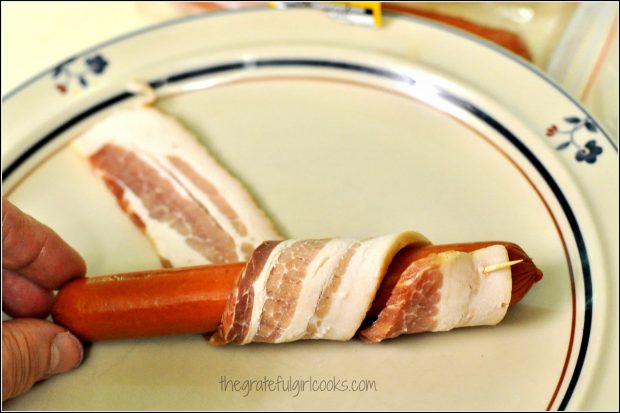 Adhere the bacon to the hot dog using another toothpick. Repeat for each hot dog.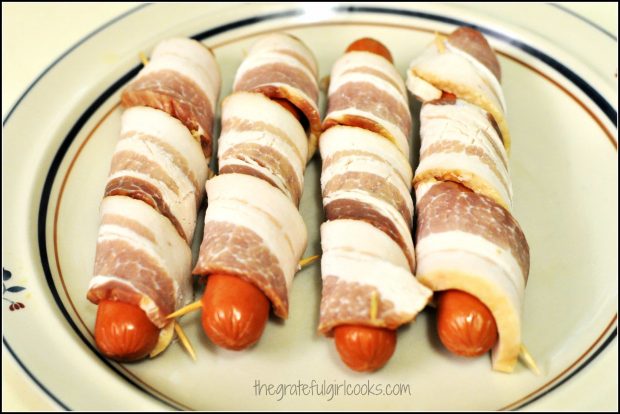 Cook the hot dogs on a really HOT side of the grill.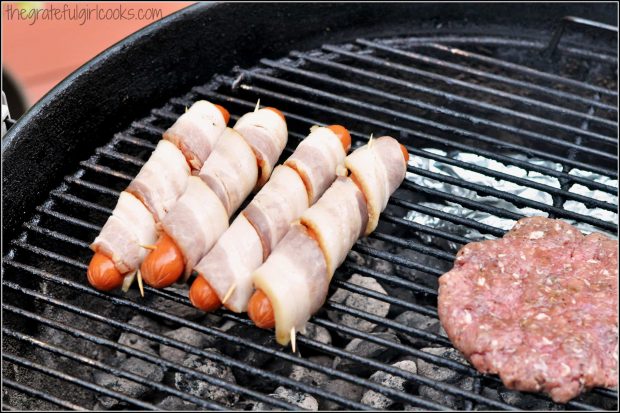 Turn the hot dogs every couple of minutes (and spread 'em out a bit), to ensure that ALL the bacon has cooked. It will take about 25 minutes to cook the bacon completely.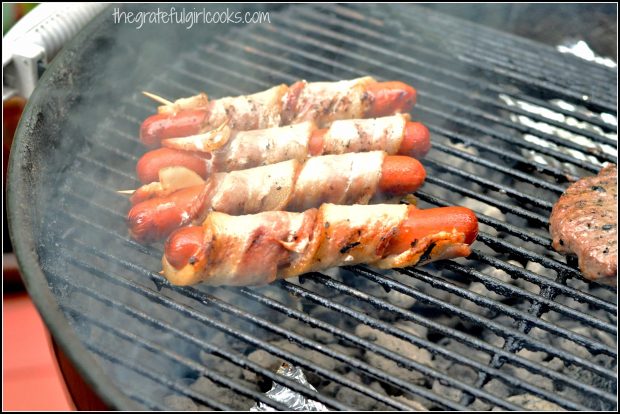 When done, remove from heat, and serve. Put them in a hot dog bun, or just eat them as they are, fresh off the grill. They are wonderful!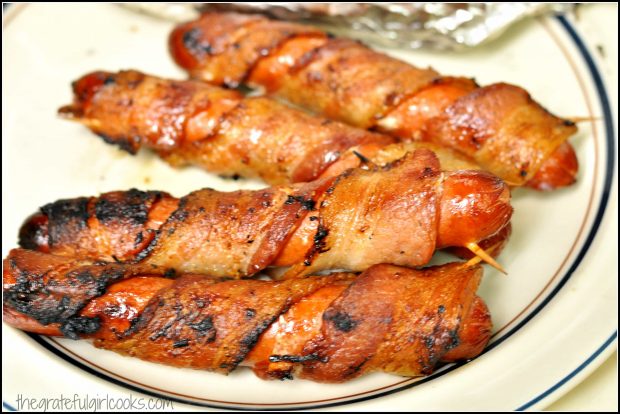 That's it! See how easy that was? My only tip is… REMEMBER TO REMOVE THE TOOTHPICKS FROM THE HOT DOGS BEFORE SERVING!  Nobody wants to eat a big ol' toothpick, right?
Hope you enjoy these. They would be good on toasted hot dog buns, but my husband just cut one up with a knife and fork and ate it that way, and said it was DELICIOUS, without the bun. I guess bacon really does make everything tastes better… even hot dogs! Have a great day!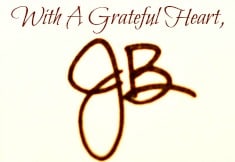 Save
Save