The last thing I wanted to do, or had time for this week, was blogging, OR cooking anything that required using my brain and a lot of energy!  BUT… I tried this EASY recipe for Hawaiian "Huli Huli" Chicken (a Pinterest find) for dinner, and I'm sure glad I did! It was FANTASTIC!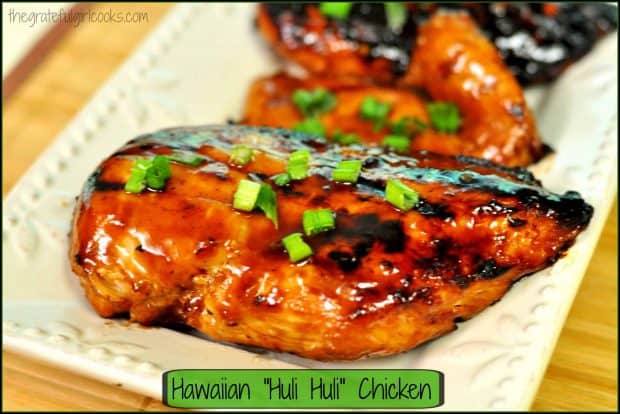 Boy, it's been crazy! My husband is working LONG hours and is also recovering from a back injury, so I spent a good part of the week tackling BIG home projects. First project was pressure washing our brick patio and wood deck. Then I worked my tail off rolling 2 coats of paint onto our back (big) deck! I needed something easy to make fr our dinner.
All I had to do was mix up the marinade, pour half of it over boneless chicken breasts and thighs (reserving the other half to baste the chicken with as it grills), then refrigerate and marinate it overnight. (the marinade took under 10 minutes to prepare- my kind of EASY). If you marinade the chicken ahead of time, this really is one quick dinner to make on a crazy, busy day!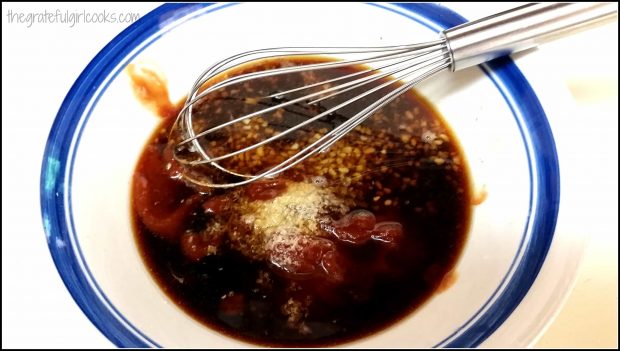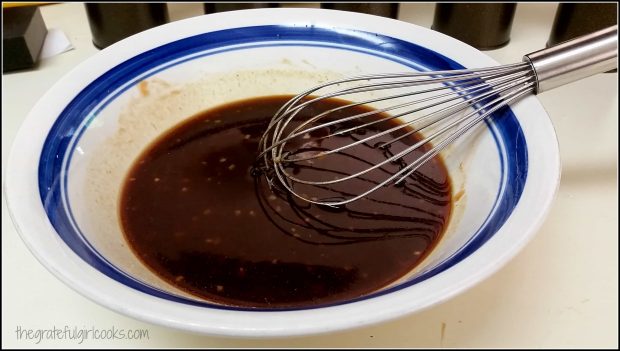 I let the chicken marinate overnight (you need to marinade chicken for AT LEAST 4 hours- for me it was easiest to mix it up when I had time the night before, and let the chicken take a good long bath in it overnight).
I discarded the marinade the chicken had soaked in, then my husband grilled the chicken on our trusty Weber grill, making sure to keep basting the chicken with the "fresh" marinade while it cooked. That's it! When the chicken was done, I served it with a side of rice, and a nice green salad. Delicious!!! Both of us said it tasted fantastic… had a great Polynesian/teriyaki flavor going on, with just a teensy bit of heat from the cayenne pepper! Next time I make this (and there WILL be a next time), I will also grill some pineapple rings to serve alongside it… I think grilled pineapple rings would be a perfect compliment to this dish!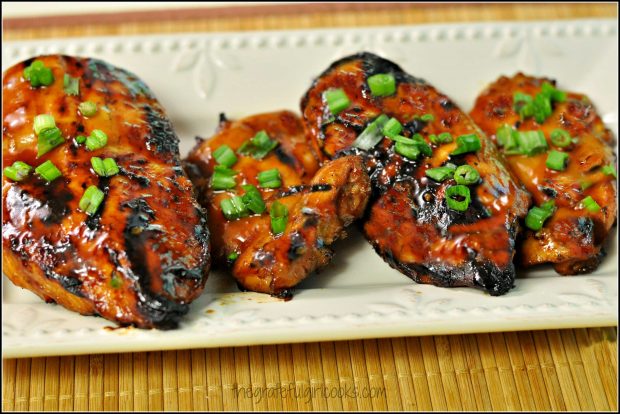 We absolutely loved this easy to prepare dish… absolutely perfect for a hot night. Just think- all you have to do is plan ahead to marinate the chicken… then just throw it on the ol' BBQ grill and keep your kitchen cool! Sure hope you will try this recipe. The original recipe calls for using all boneless chicken thighs, but I preferred the combo of chicken thighs and breasts! Have a great day!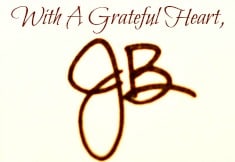 Recipe Adapted From: http://cookinginstilettos.com/huli-huli-chicken/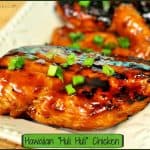 Hawaiian "Huli Huli" Chicken
You will love how easy this delicious, Hawaiian-inspired chicken is to make.
Ingredients
For tThe Marinade:
1/2

cup

soy sauce

1/2

cup

ketchup

1/2

cup

brown sugar

1/4

cup

chicken broth

1 1/4

teaspoons

fresh minced ginger

1 1/4

teaspoons

minced garlic

1/8

teaspoon

cayenne pepper
For The Chicken:
4-5

boneless skinless chicken thighs and/or breasts

Olive oil

(use to oil the grill before adding chicken)

1

stalk green onion

, chopped (use the green part), for garnish
Instructions
Whisk the marinade ingredients together in a large covered container, until fully combined.

Set aside about half of the marinade in a separate container (cover and refrigerate the reserved marinade until ready to grill).

Add the thawed chicken pieces to the large container; turn to coat in the sauce. Make sure container is covered. Refrigerate chicken overnight, or at least 4-6 hours.

Prepare BBQ. Lightly oil the grill with the olive oil. When coals are hot and ready to go, add the chicken pieces. Discard the marinade that the chicken was in. USE THE RESERVED MARINADE TO BASTE THE CHICKEN CONTINUALLY WHILE IT COOKS.

Grill the chicken until done (larger pieces of chicken will require longer cooking time).

When chicken is fully cooked (approx. 20 minutes or so, depending on size), remove chicken from grill to a serving platter.

Garnish chicken with sliced green onions.

Serve and enjoy!
Recipe Notes
REMEMBER!!!! The PREP time as indicated, does NOT include the time to marinade the chicken! Prepare ahead, and this will go quick!
Save
Save
Save