I recently found a recipe for Balsamic Brown Sugar & Rosemary Pork Chops on Pinterest and decided to give it a try. The recipe was incredibly easy, and the pork chops had a nice flavor, due to it's completely "simple to prepare" marinade.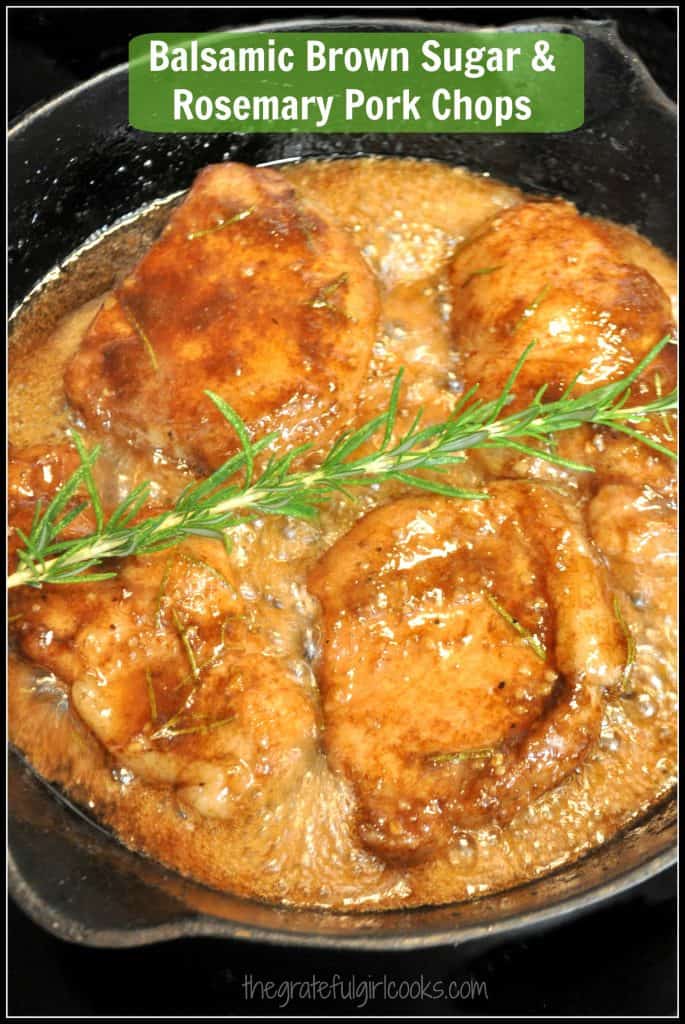 The marinade is very simple to prepare, and includes balsamic vinegar, brown sugar, fresh rosemary leaves, garlic, salt and pepper. (Simple enough, right?) You mix the marinade ingredients together in a freezer bag or covered container. Drop the pork chops into the container, then pour the marinade over it. Seal the bag and marinate the chops for at least an hour in the refrigerator (I made mine up in the morning, and let the chops swim in the marinade all day).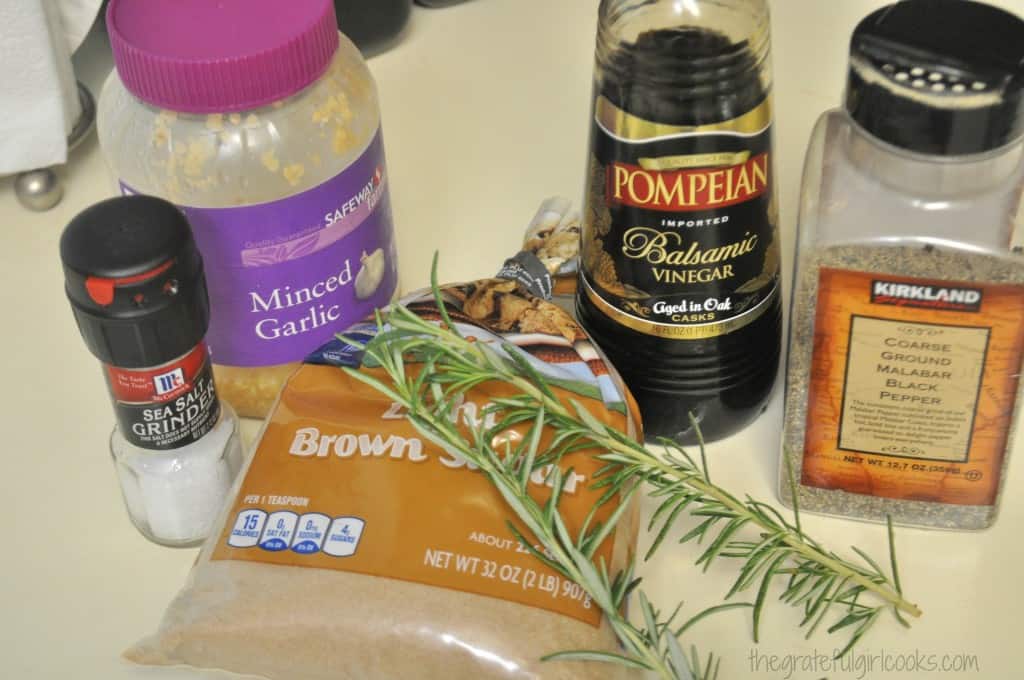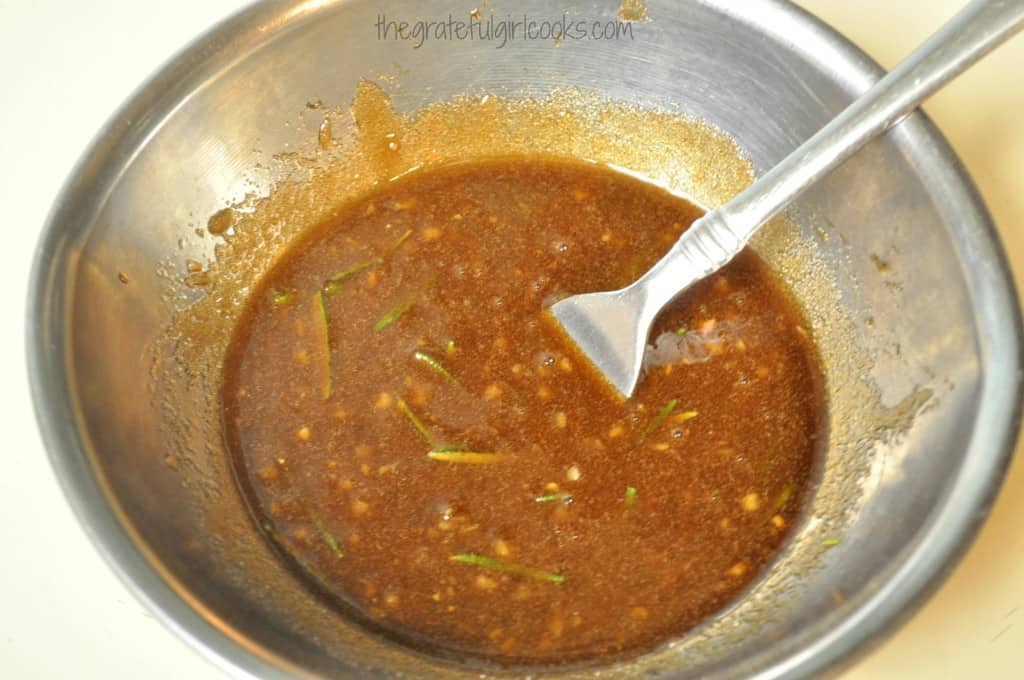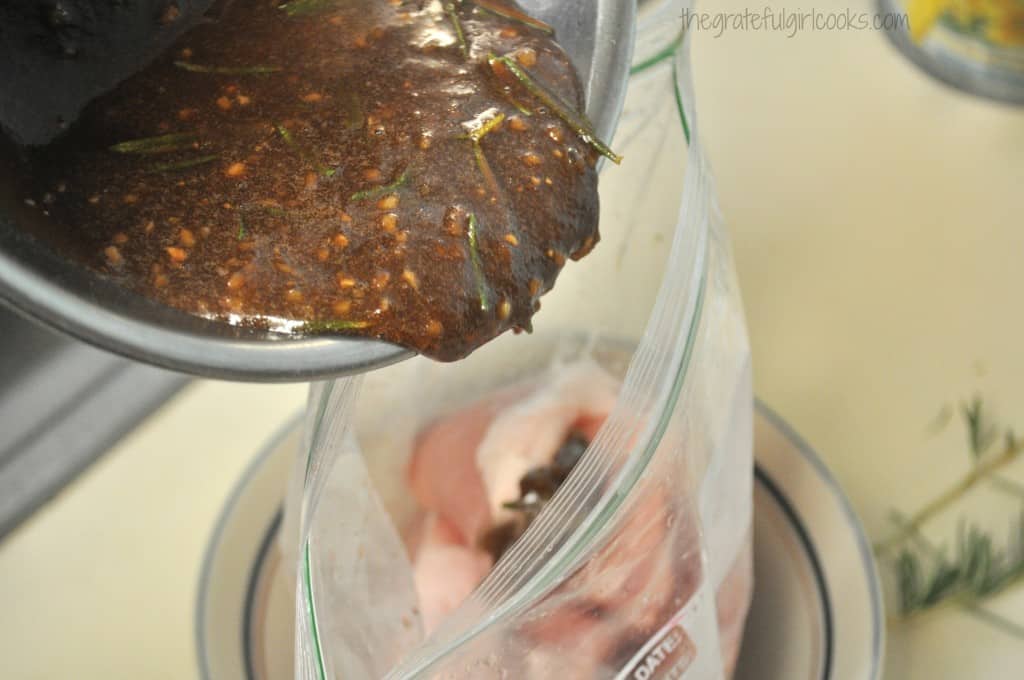 When ready to cook the pork chops, heat olive oil in a cast iron skillet or a non-stick skillet on medium-high. When skillet and oil are very hot, add the pork chops, then pour the remaining marinade over the chops in skillet.  Cook pork chops on both sides, occasionally spooning the sauce over the top of the chops. Cook until sauce has slightly thickened, darkened, and caramelized on the pork chops. Cooking time will vary slightly due to different thicknesses of pork chops (these were about an inch thick). I cooked mine for about 4-5 minutes per side (until they reached the current recommended internal temperature of 145 degrees).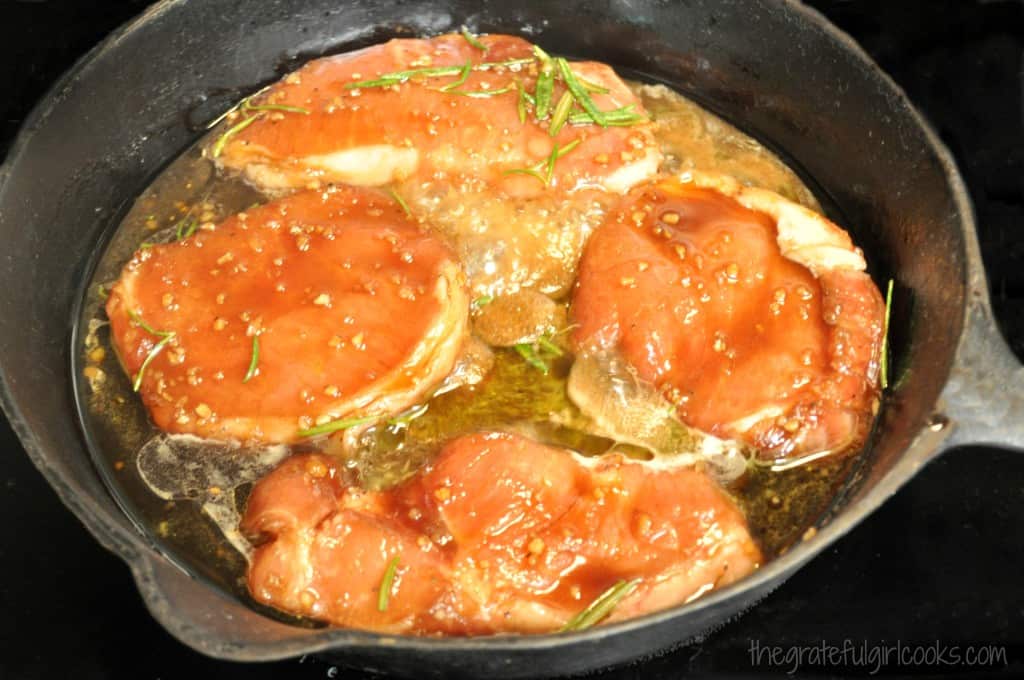 I let them sit in the skillet for a couple minutes once done, then transferred them to plates. I spooned a little bit of the thickened sauce over the tops of the pork chops, and served them with a baked potato and home grown green beans. YUM!  And the added benefit is that you only have ONE pan to clean up after you are done cooking! I like that part!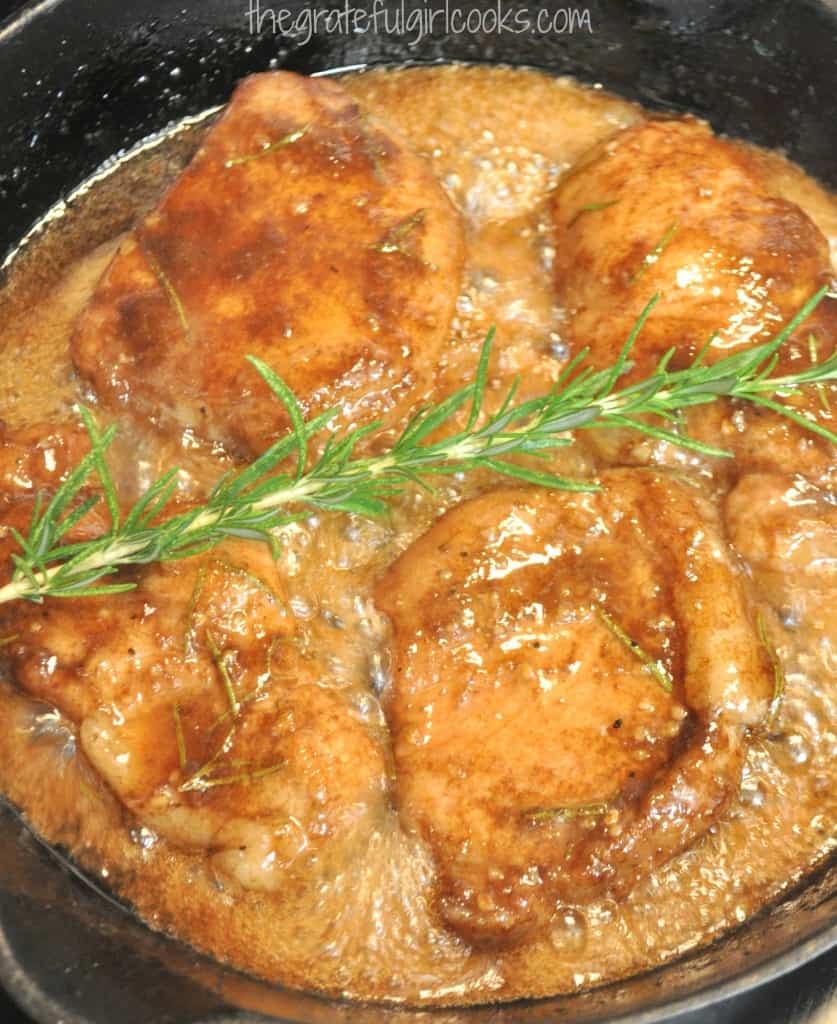 Hope you will consider trying this recipe. It's so simple, and the pork chops really do have a nice flavor… slightly sweet, with lots of flavor!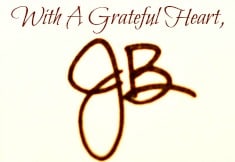 Recipe Source:  http://www.tablerpartyoftwo.com/balsamic-brown-sugar-rosemary-pork-chops/

Save