Well, let's just start this post by saying that those two butternut squash I bought at the Farmer's Market never knew what hit 'em. The Butternut Squash Soup With Bacon I made with them was truly outstanding!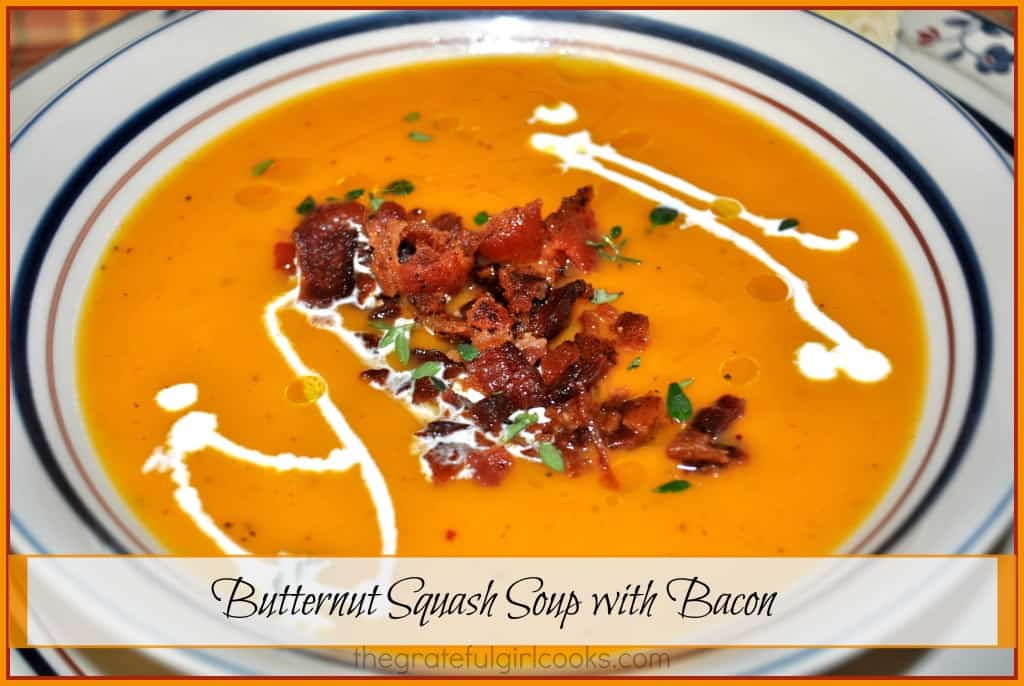 I bought them before Christmas, but didn't get around to cooking them until this week. I knew I wanted to try making butternut squash soup, and found a recipe from Food & Wine that called for using pancetta, but I went for something we always seems to have around the house… BACON.
So, let me first start by telling you I have NEVER, EVER cooked butternut squash before, in the 37 years I have been married. Now that I got that off my chest, let me tell you something… this will not be the last time, either! This soup was amazing… my husband and I even had leftovers for lunch today, and it's still tastes just as good as it did a couple of nights ago when I first made it.
The soup is filling, incredibly delicious (especially with the bacon crumbles on top!), and the soup itself is thick and creamy. Seriously orange colored (ha ha) and seriously GOOD.  I hope you will give this soup a try… I think you're gonna love it!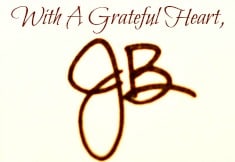 Recipe Adapted From: http://www.foodandwine.com/recipes/butternut-squash-soup-with-crisp-pancetta



Here's one more to pin on your Pinterest boards!

Save
Save
Save