I received a gift card to use at a favorite bookstore. I collect cookbooks, so one book I got was a Southern Living cookbook, for time saving meals. Chicken Cutlets With Pecan Sauce is the first recipe I tried, and wow… it WAS quick, inexpensive, and absolutely delicious!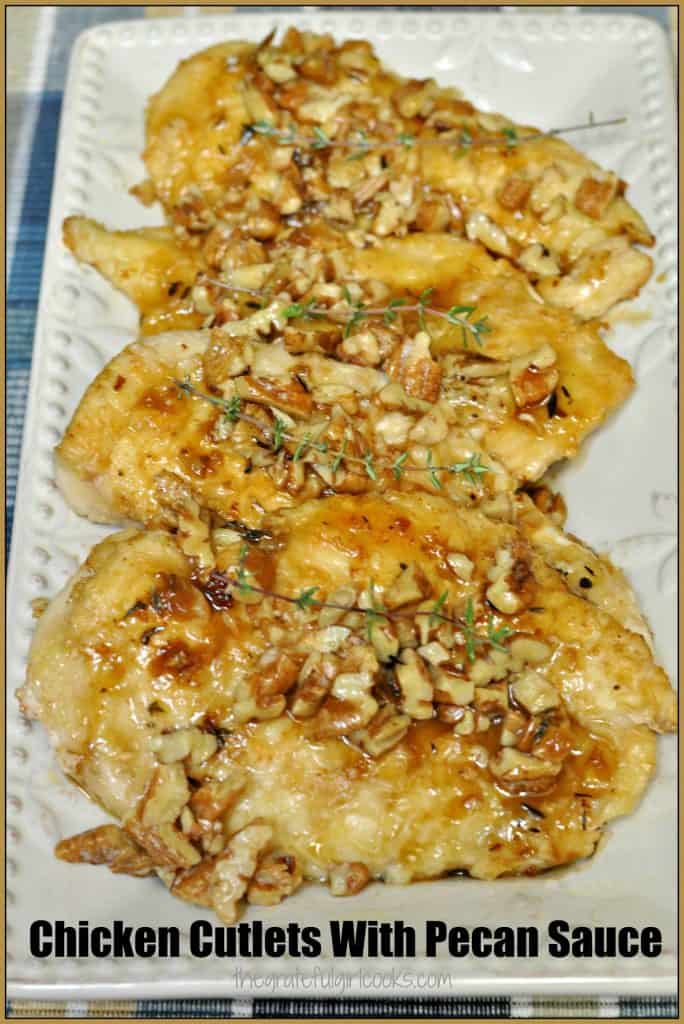 This dish only took about 20 minutes, from start to finish, and my husband and I loved it! The original recipe calls for chicken cutlets, but I took two really large chicken breasts and sliced them horizontally (while partly frozen – easier to slice), and used them for this recipe, for a total of 4 servings.
Here's what you do to make this delicious dish: Melt butter in large skillet and cook chopped pecans for 2-3 minutes, until lightly toasted, then remove them from skillet.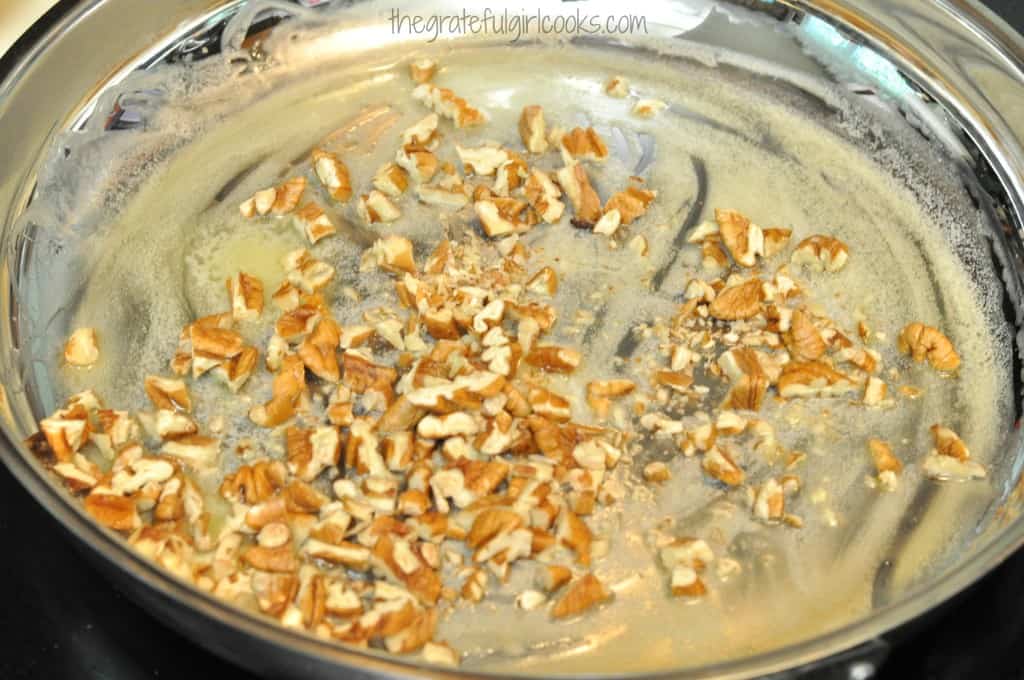 Season the chicken cutlets with salt and pepper. Dredge them in flour to coat all sides.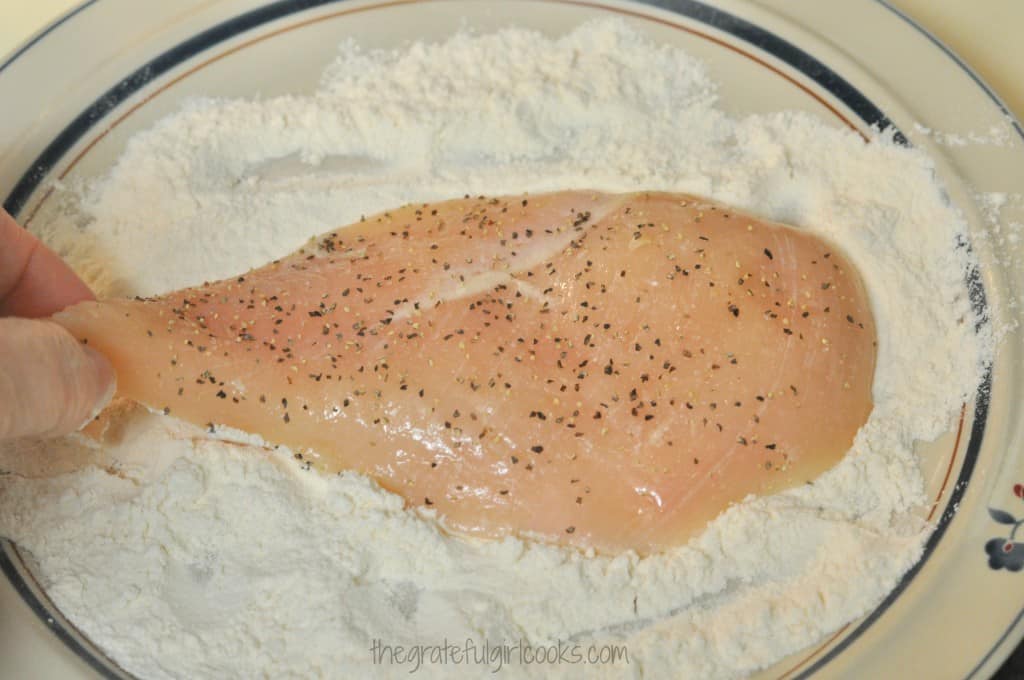 Cook the chicken in hot olive oil in same skillet you used for pecans. Cook on medium heat for about 4 minutes on each side.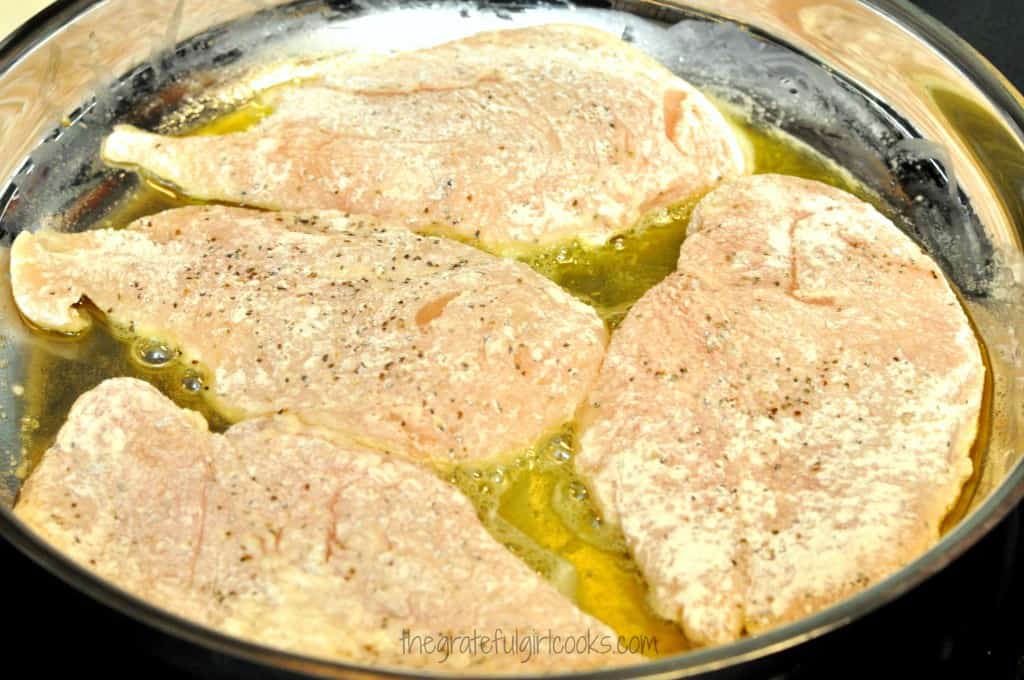 They should be light golden brown when done and fully cooked through. Once done, put them on serving plate or platter, and top with the toasted pecans. Keep chicken warm while you make the sauce (takes about 5 minutes)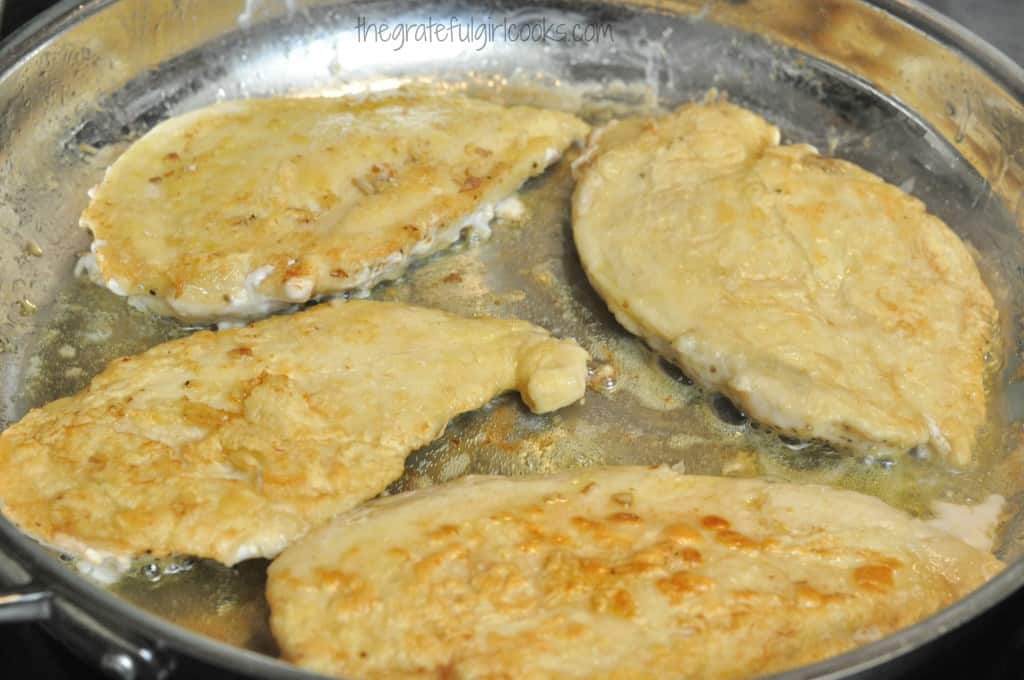 Using same skillet (do not clean it out), add chicken broth. Cook broth for a couple minutes, stirring to get the little browned bits of goodness off the bottom of skillet. Add brown sugar, apple cider vinegar, and thyme. Cook for 3-4 minutes, until sauce has reduced a bit, and sauce has slightly thickened. Add 2 Tablespoons butter, and whisk to combine until butter has melted and is incorporated into sauce. Remove from heat, spoon sauce over chicken pieces.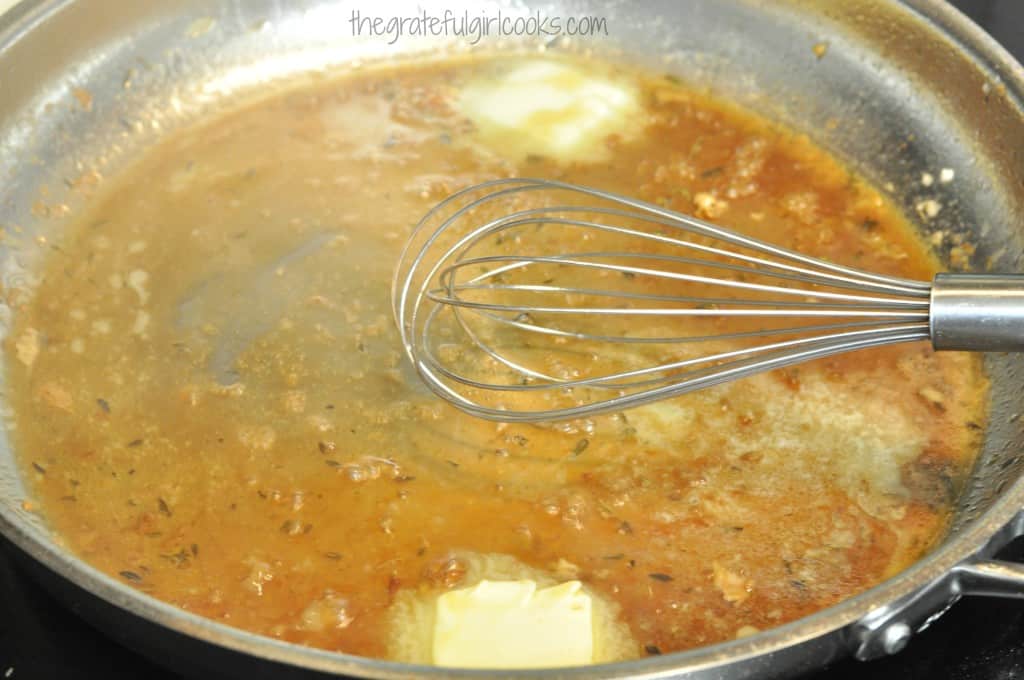 Spoon the sauce over the chicken cutlets, and serve!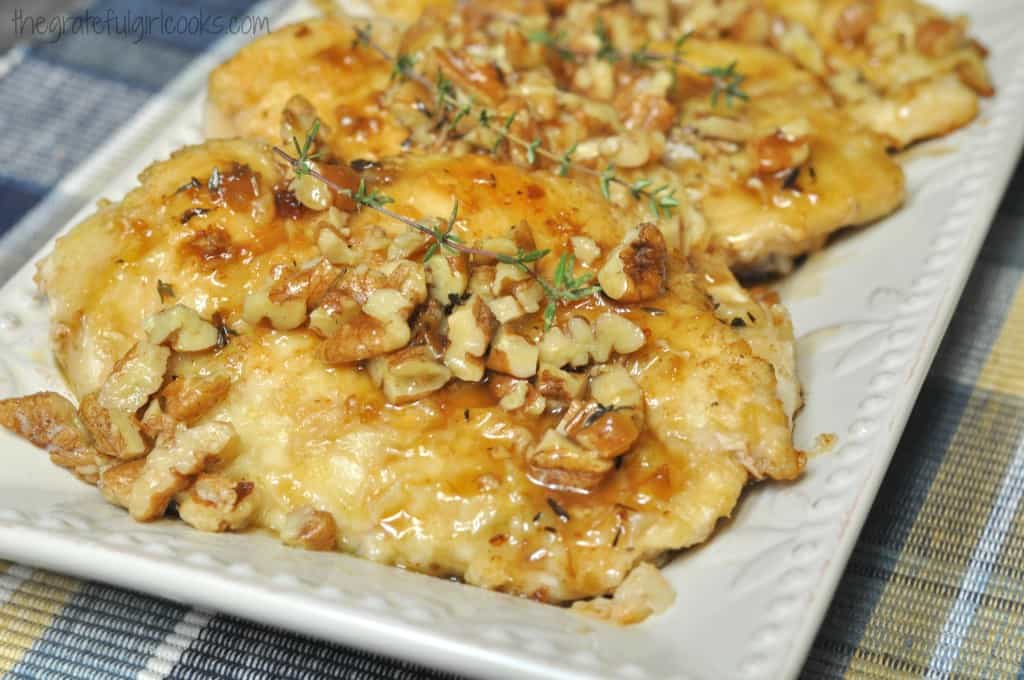 To round out the meal, I served the chicken with oven-roasted veggies. It all was so delicious, and the butter toasted pecans on the chicken… oh my goodness!
We truly enjoyed this chicken dish. I will definitely make this again.  Hope you will give it a try… it is such a quick, delicious meal to prepare… and the leftovers were good, too –  (I speak from personal experience). Have a fantastic day… hope you find someone to encourage and bless as you go through your day!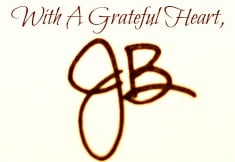 Recipe Source: The cookbook "Southern Living Quick Start Homemade", Published by Time Home Entertainment, 2013, page 162.



Here's one more to pin on your Pinterest boards!

Save
Save
Save