My husband and I just returned home after an 11 day road trip to San Diego for Thanksgiving.  It was freezing cold when we returned to our home in Oregon, so I decided to make some Classic Beef Stew for our first dinner home.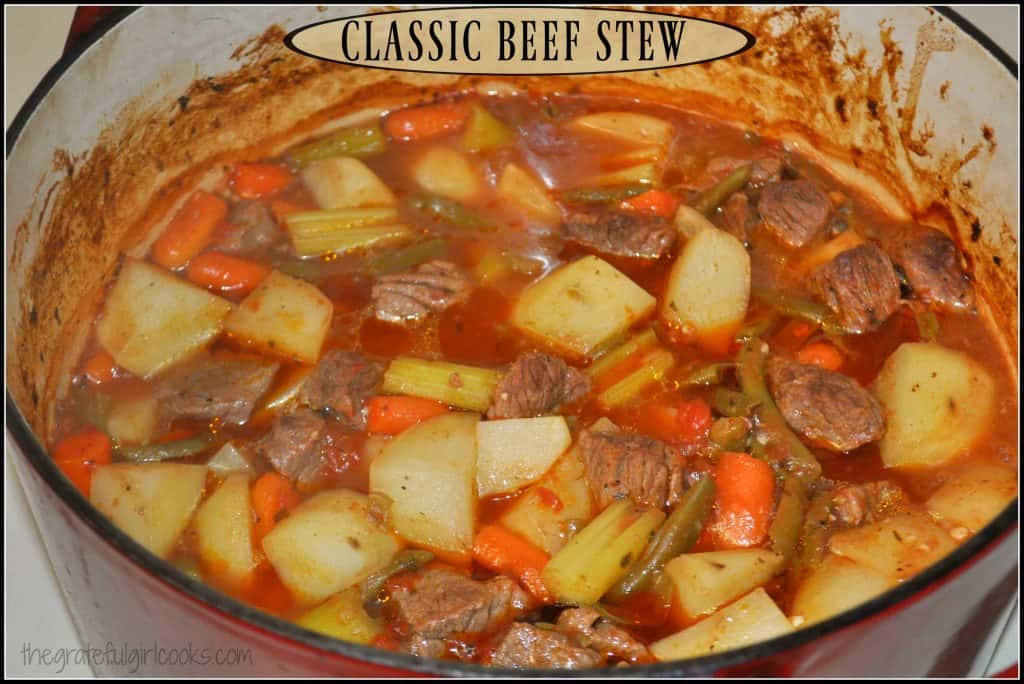 I found the recipe for this stew in one of my old copies of Taste of Home magazine years ago. I had cut out the recipe and saved it, but had never made this particular recipe before. I grew up in a home where my Mom made beef stew all the time, and that has been the recipe I have used for years, but decided to try this one, this time.
It turned out wonderful! This stew, filled with meat, potatoes, carrots, beans, and tomatoes is a hearty and comforting meal on a cold, cold day! The stew is baked over a couple of hours time, so the entire house smelled so amazingly good! My husband and I enjoyed this beef stew; it was easy to make, and since it yields 6-8 servings, we have leftovers for another meal!
Here is how you make this hearty stew:  Start by browning the stew meat (in an ovenproof baking dish is the best)…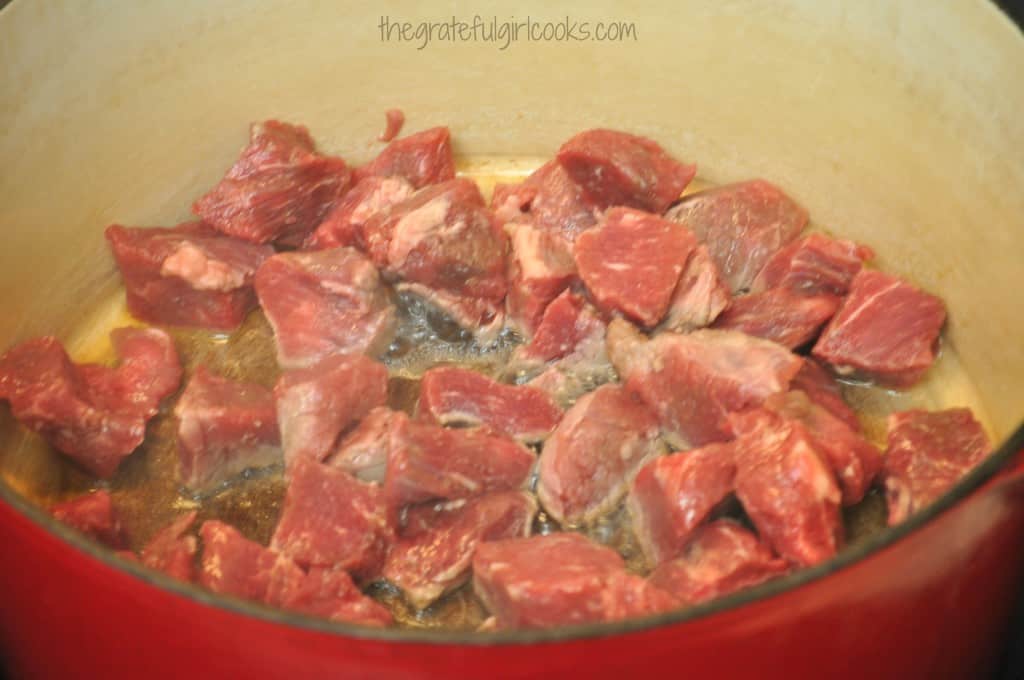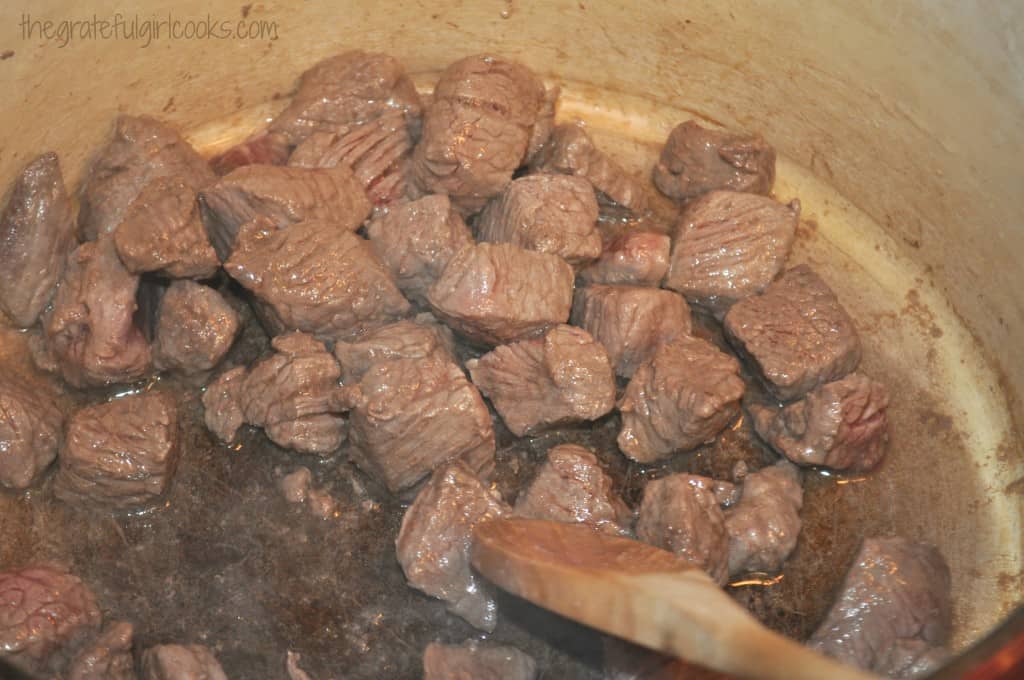 Onions, tomatoes, beef broth, garlic, and spices are added to the pan…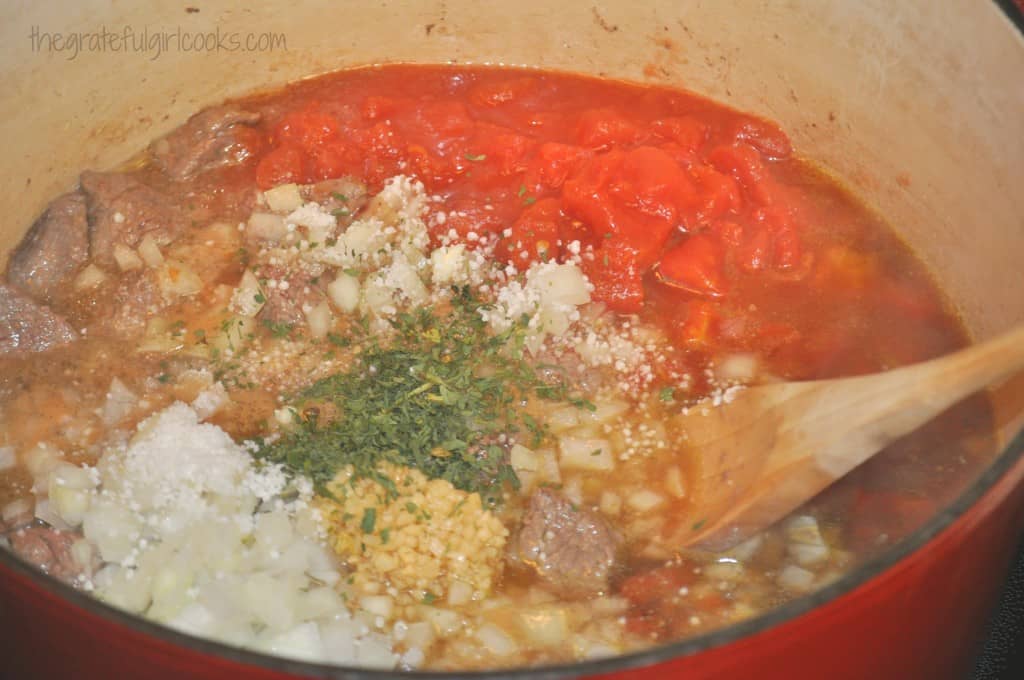 You will need to transfer the mixture to an ovenproof baking dish, if not already using one, then bake (covered) for 1½ hours.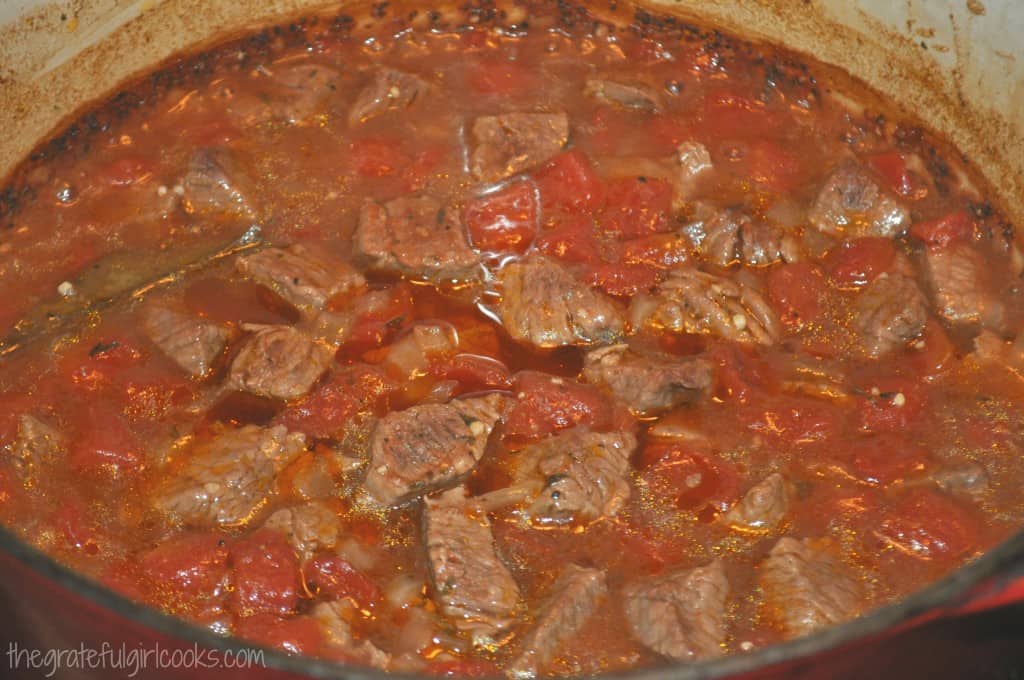 Add potatoes, celery, carrots, and green beans. Mix well, to combine. Bake for an additional hour (covered).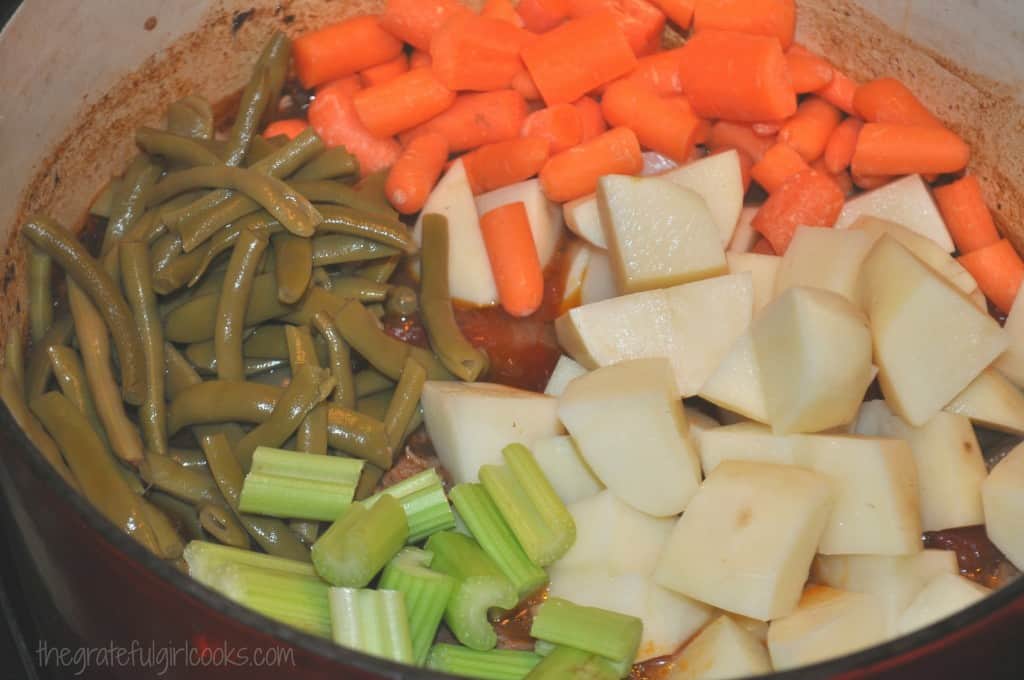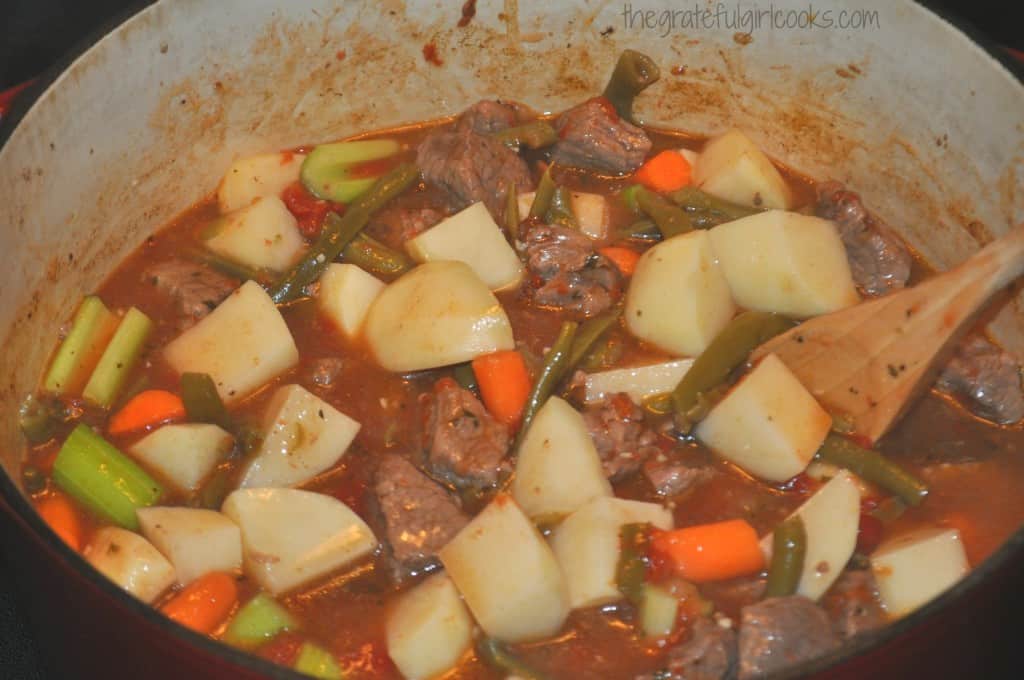 When done, remove baking dish from oven, and dish the beef stew up into individual bowls!  You will be surprised at how tender the meat is!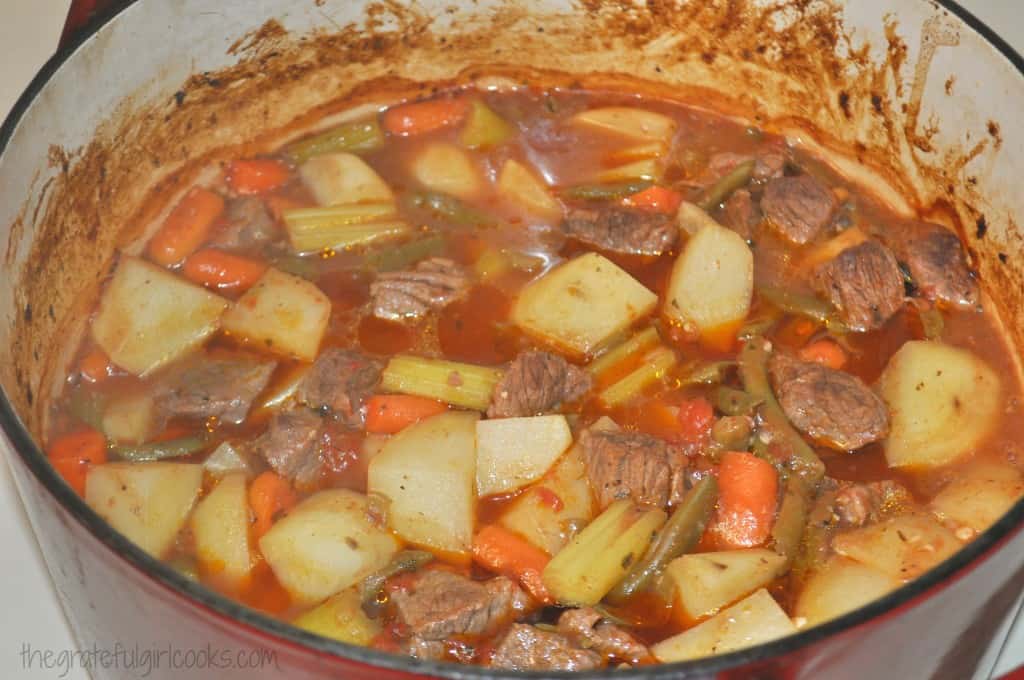 I sure hope you will give this beef stew a try… serve it with some crusty sourdough bread on the side, and you've got a perfect winter meal!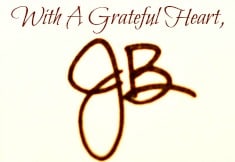 Recipe slightly adapted from: Taste of Home Magazine (year unknown), pg. 55, by Alberta McKay, of Bartlesville, Oklahoma

Save
Save