Recently I made a batch of Maple Cinnamon Spiced Nuts and served them at a birthday dinner for my husband.  Pecans, cashews and almonds are coated in a small amount of maple syrup and beaten egg white, then tossed with sugar, salt, nutmeg, cinnamon, cardamon and a touch of cayenne pepper, and  baked until done (and delicious!).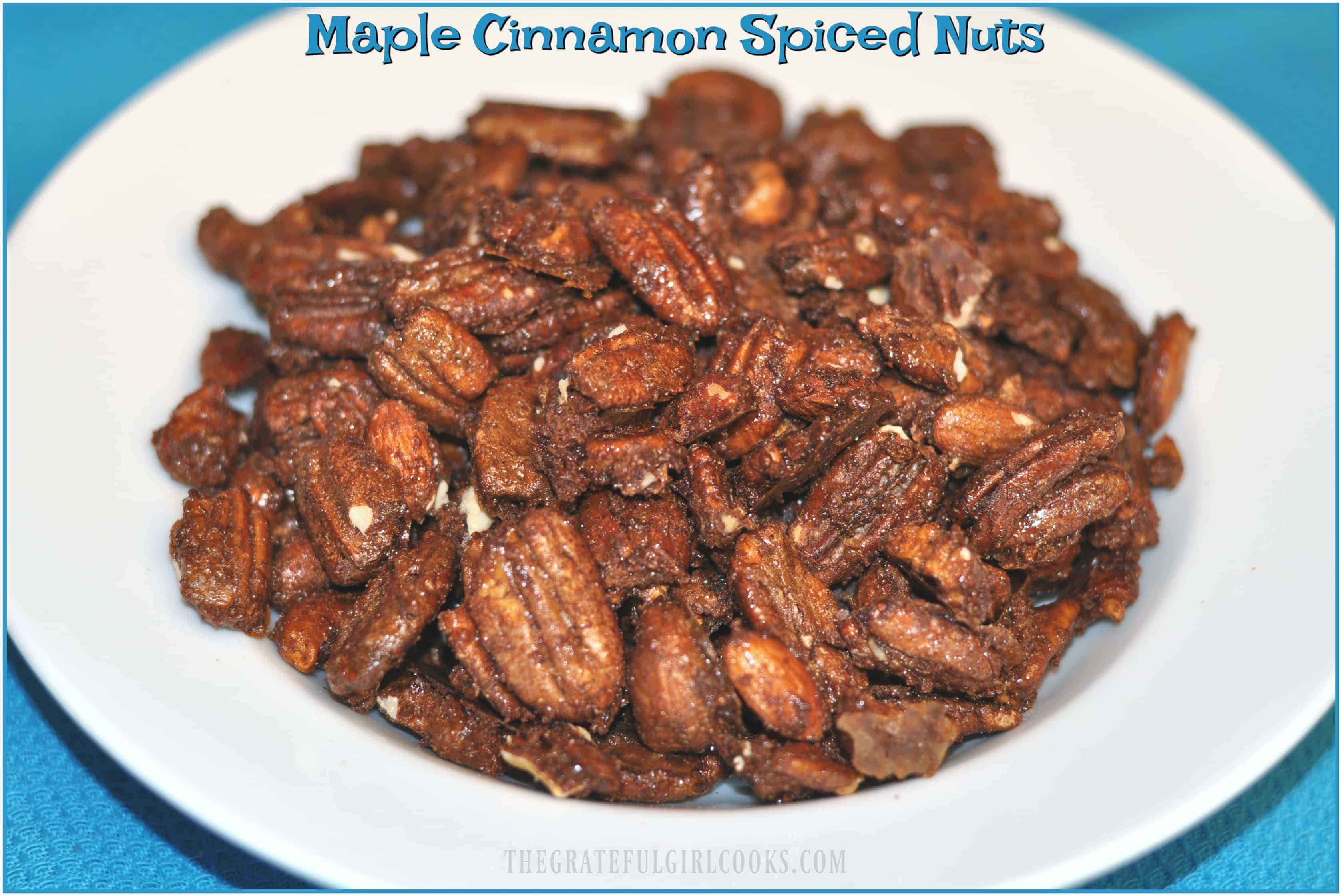 They were really quite good; we enjoyed them alongside other snacks/appetizers before dinner!  They are really easy to make – here's how:
Preheat oven to 350 degrees F.  Whisk granulated sugar, cinnamon, salt, cardamom, nutmeg, and cayenne pepper in a small bowl until spices are well blended. Set aside.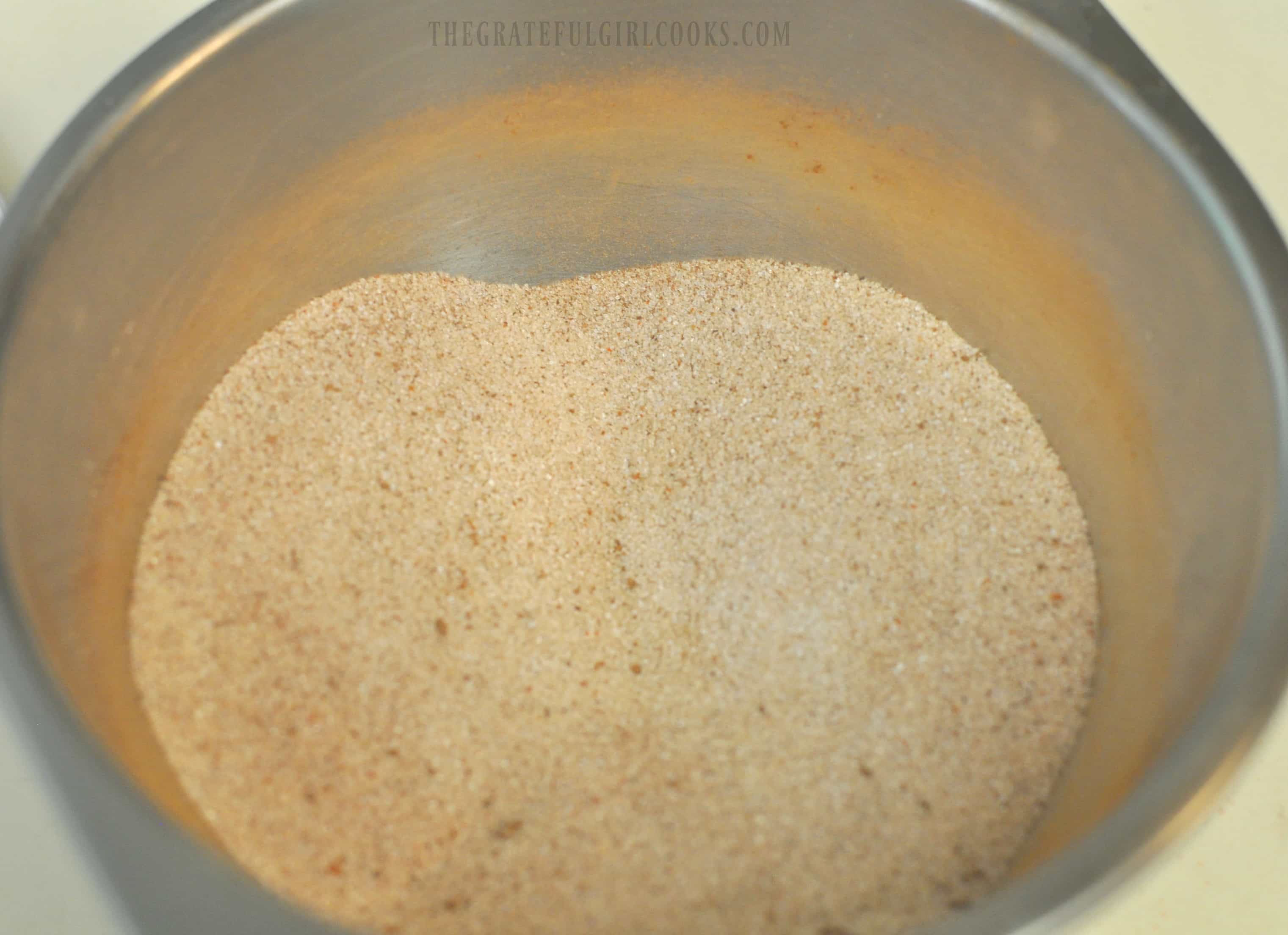 In a separate large bowl, beat or whisk the egg white with the maple syrup until the liquid is bubbly and frothy.
Add pecans, cashews and almonds to the egg white mixture. Stir well, to fully coat the nuts with the egg white/maple syrup mixture.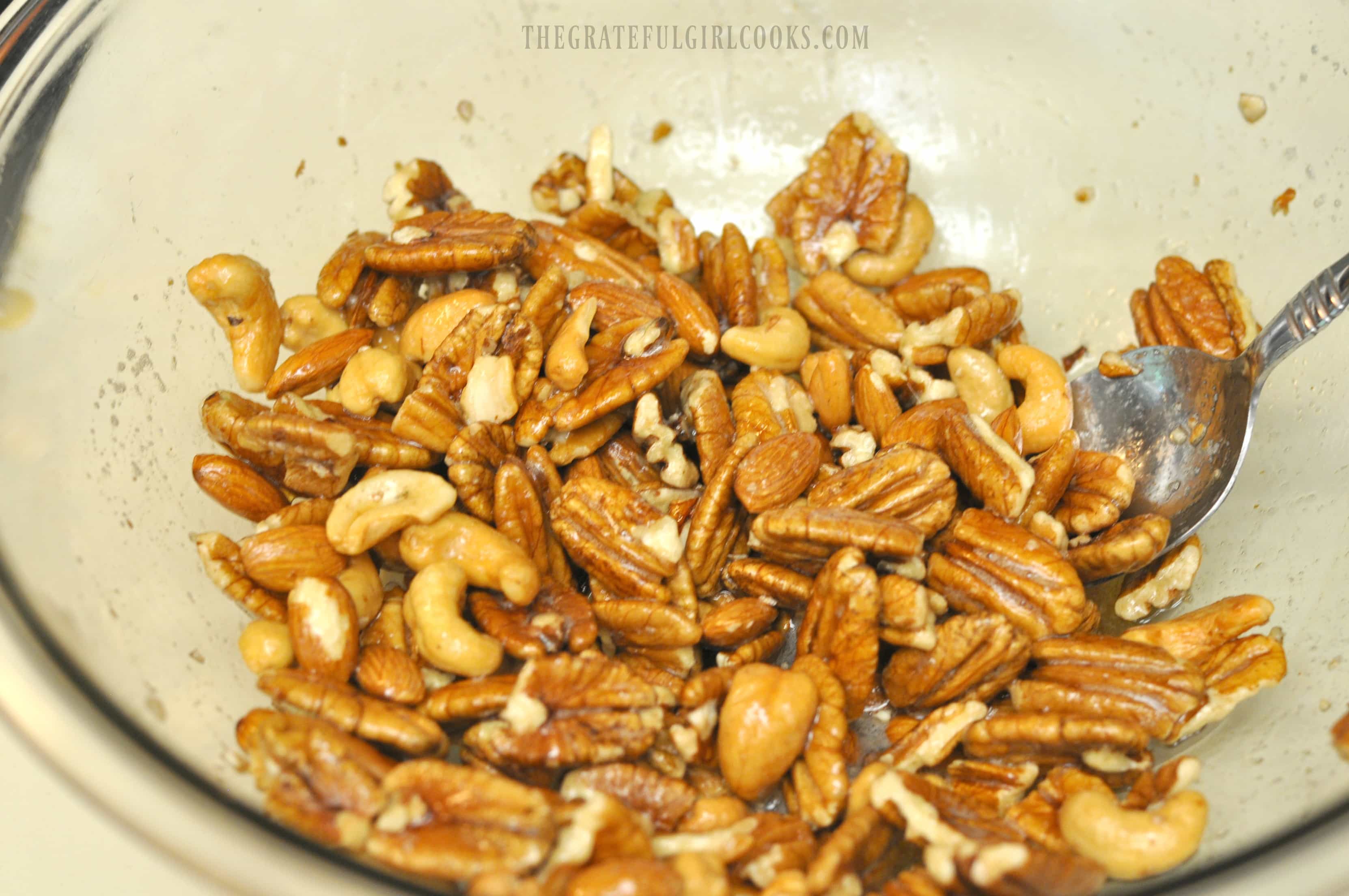 Once the nuts are coated, add the spice mixture, and stir well, to fully coat the nuts with the spices.  Line a large (13×9) rimmed baking sheet with a layer of parchment paper.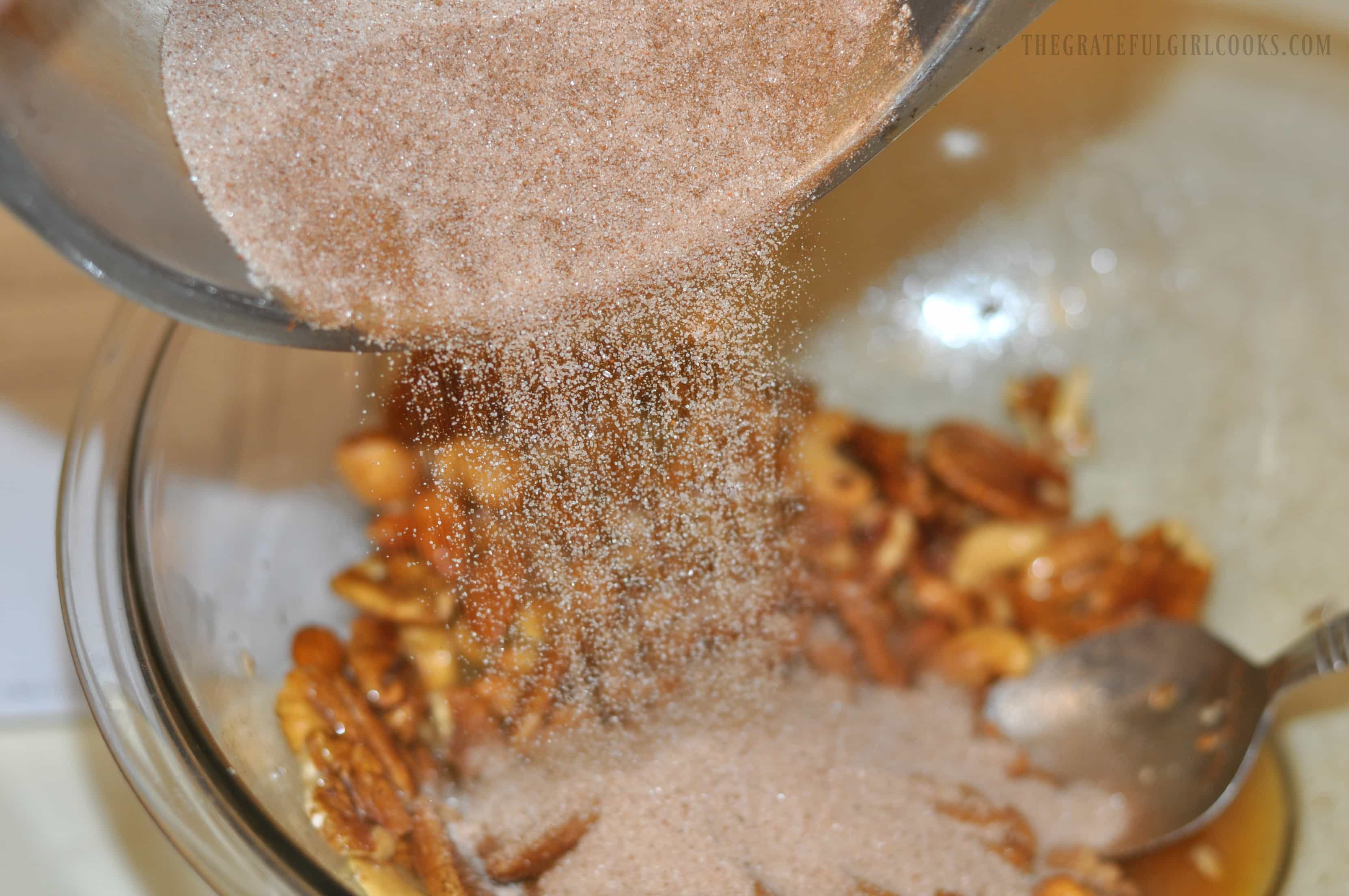 Pour the coated nut mixture out onto a parchment paper-lined baking sheet. Spread them out so they are in a single layer, separating them from each other as much as possible.  Place in oven and bake for 25-30 minutes, stirring every 10 minutes (then re-spread them out), so the nuts and sugar won't burn.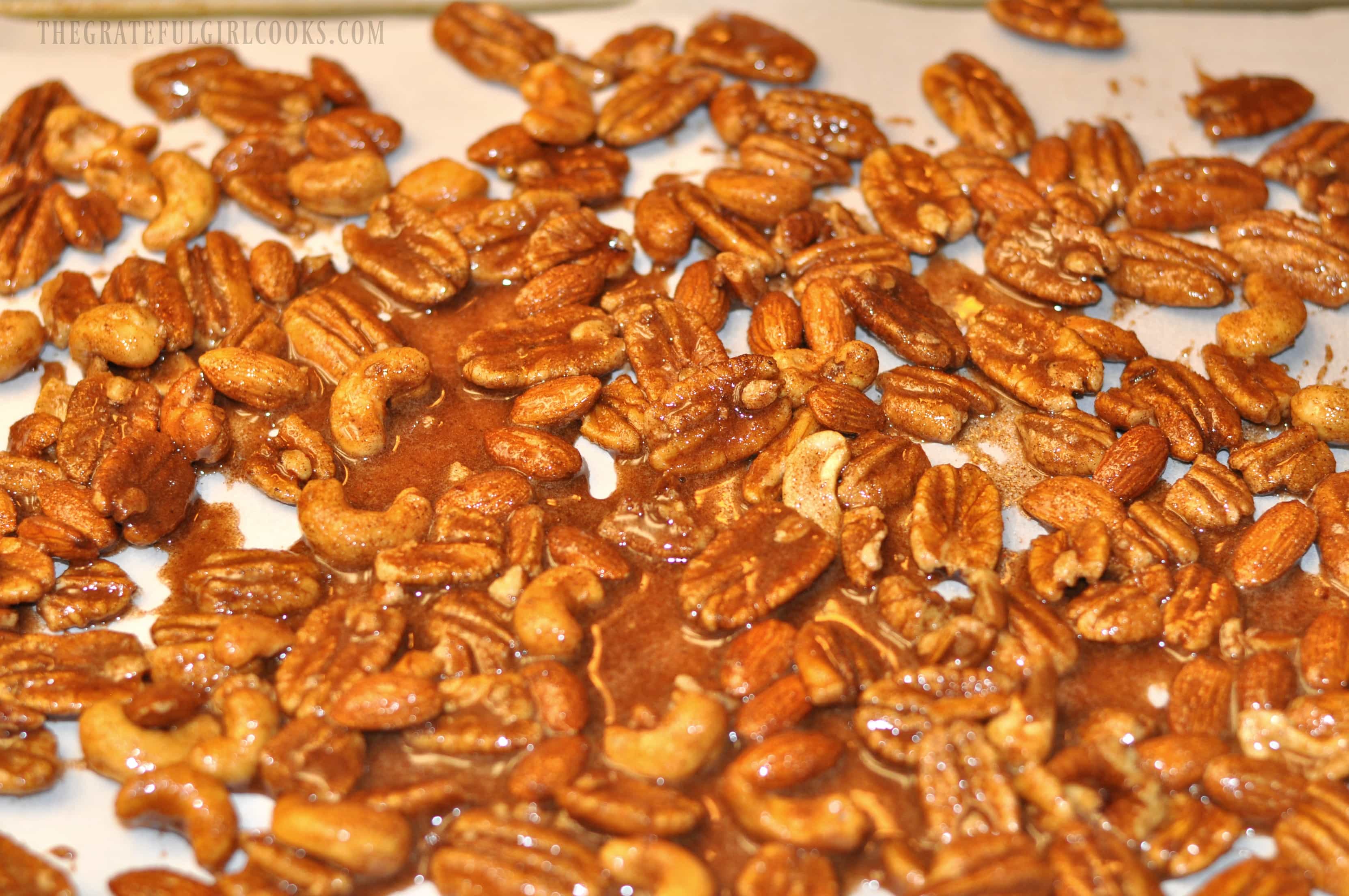 When they are done baking in 25-30 minutes (mine took 25), they will be dark brown, and almost all of the liquid will have dried onto the nuts.  Spread the nuts out on a clean piece of parchment paper or aluminum foil to let them continue drying (and are not sticky).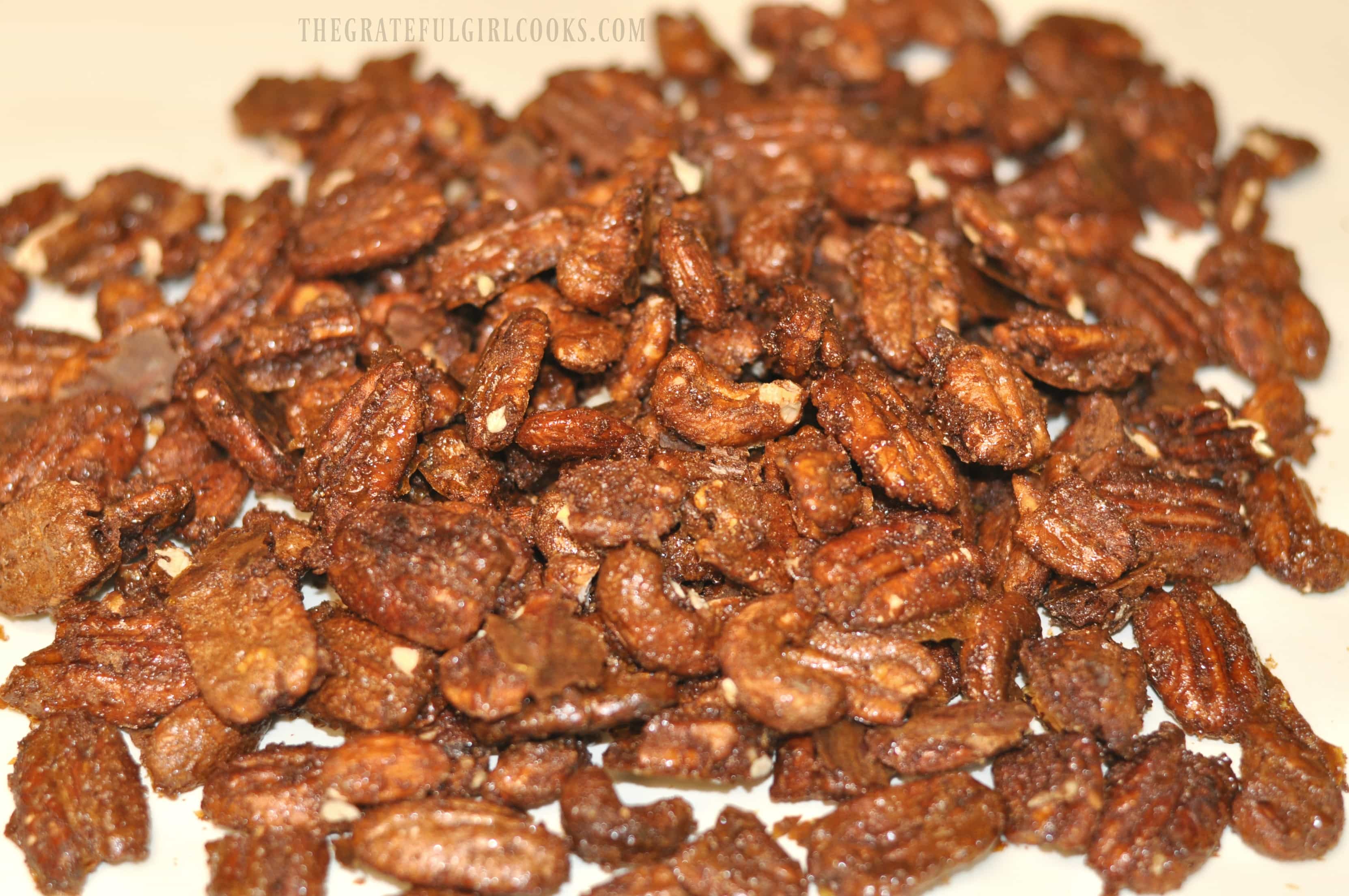 Store the nuts in an airtight container.  You can serve them as a wonderful tasting snack OR they would be a great gift idea for a friend any time of the year, when packaged in a cute mason jar or decorative container!
These Maple Cinnamon Spiced Nuts are delicious! Not too sweet, not too spicy… just right!  Sure hope you will give this recipe a try. I really appreciated how easy they were to make!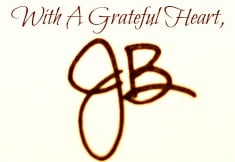 Recipe Adapted From: http://www.tablefortwoblog.com/maple-cinnamon-spiced-nuts/



Here's one more to pin on your Pinterest boards!

Save
Save
Save
Save
Save
Save
Save