I am always on the lookout for new chicken recipes. It seems that we eat more chicken than anything else in our home, so it's fun to try new recipes. I recently tried a recipe for Rosemary Chicken With Caramelized Onion Wine Sauce, and it was fantastic!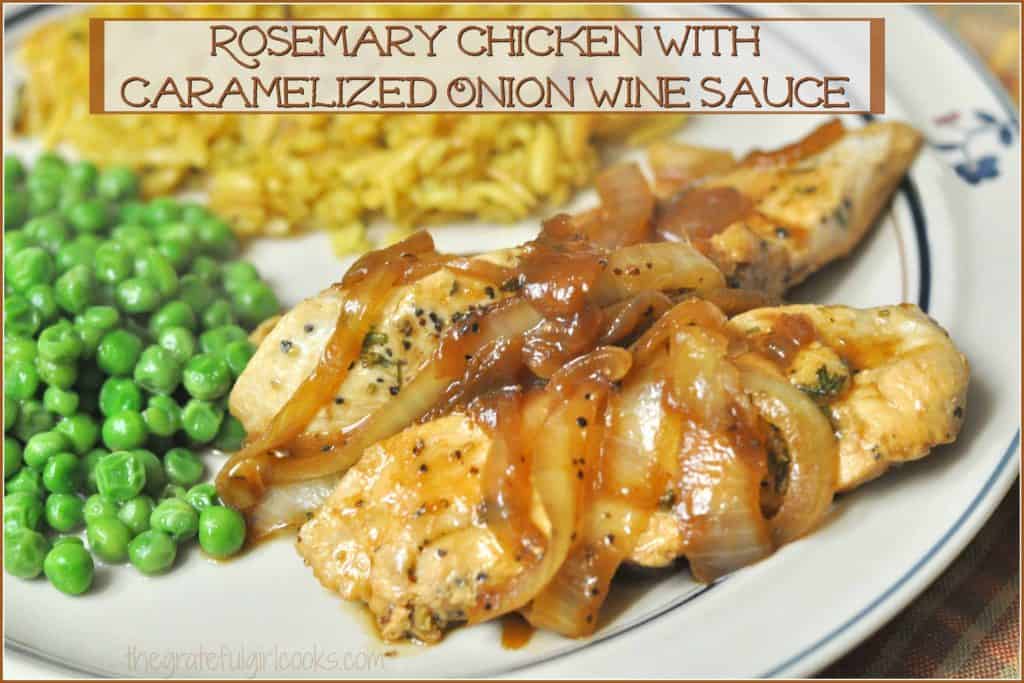 Chicken tenderloins are pan-seared, then complimented with a delicious sauce, featuring caramelized onions and a wine sauce. There is so much flavor in this dish, and guess what? IT IS SO EASY TO PREPARE!
Here's what you do to make this tasty dish:
Sprinkle chicken tenderloins with finely chopped rosemary, and season both sides generously with salt and pepper. If you don't have tenderloins, you can also cut thick chicken breasts into strips – I used 2 large chicken breasts, cut them into strips… my husband and I had dinner and we had leftovers!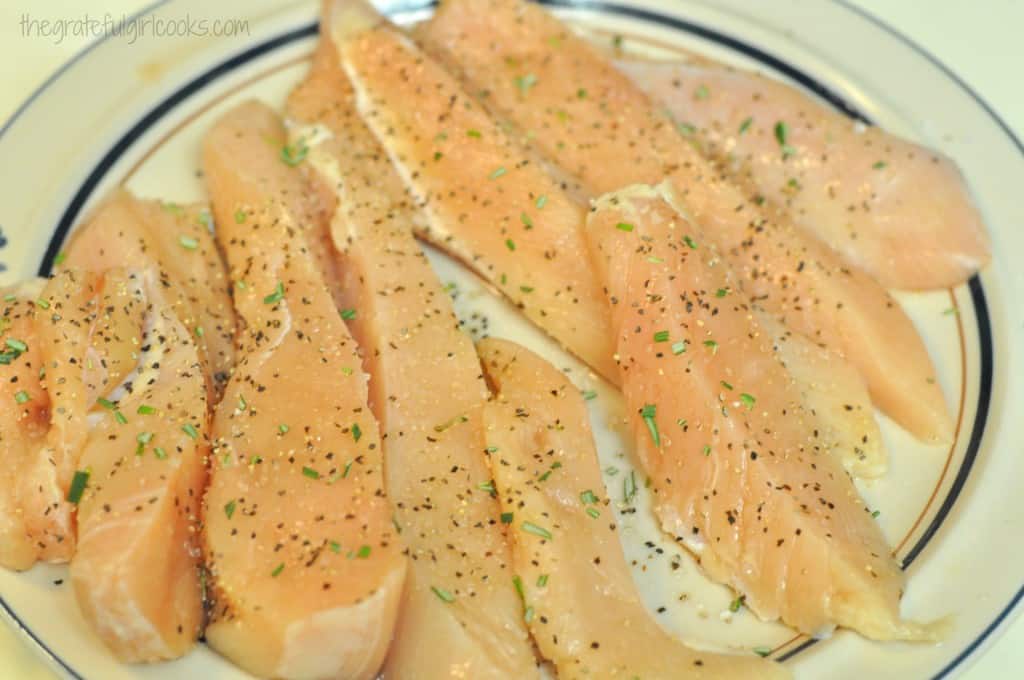 Heat olive oil in a skillet on medium heat. When oil is hot, add chicken pieces; cook chicken for 3-4 minutes per side (until light golden brown, and juices run clear).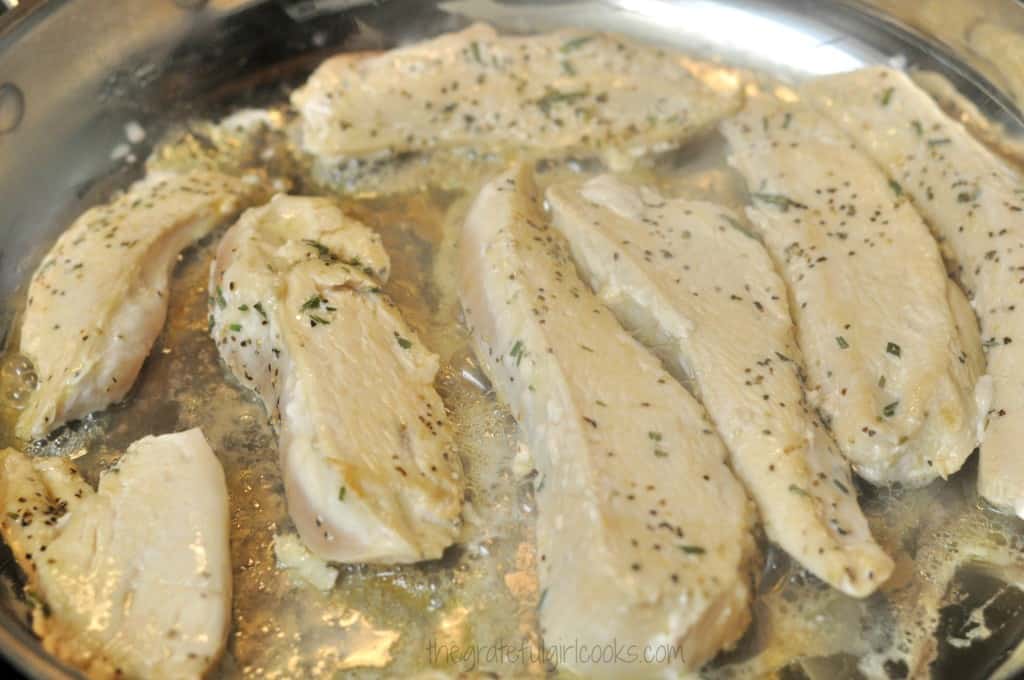 Remove the chicken pieces to a plate; keep warm (I used an oven safe plate and put them in a 200 degree oven to keep warm).  DO NOT CLEAN THE SKILLET OUT!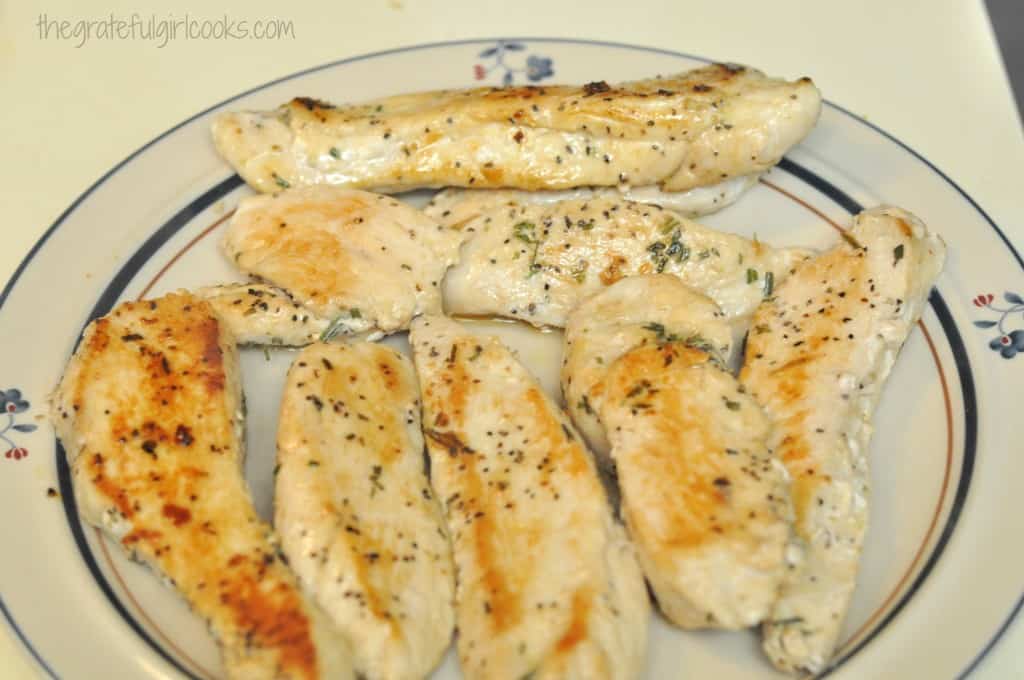 Add the sliced onions to the skillet, add in 1 teaspoon of finely chopped rosemary, and season with salt and pepper.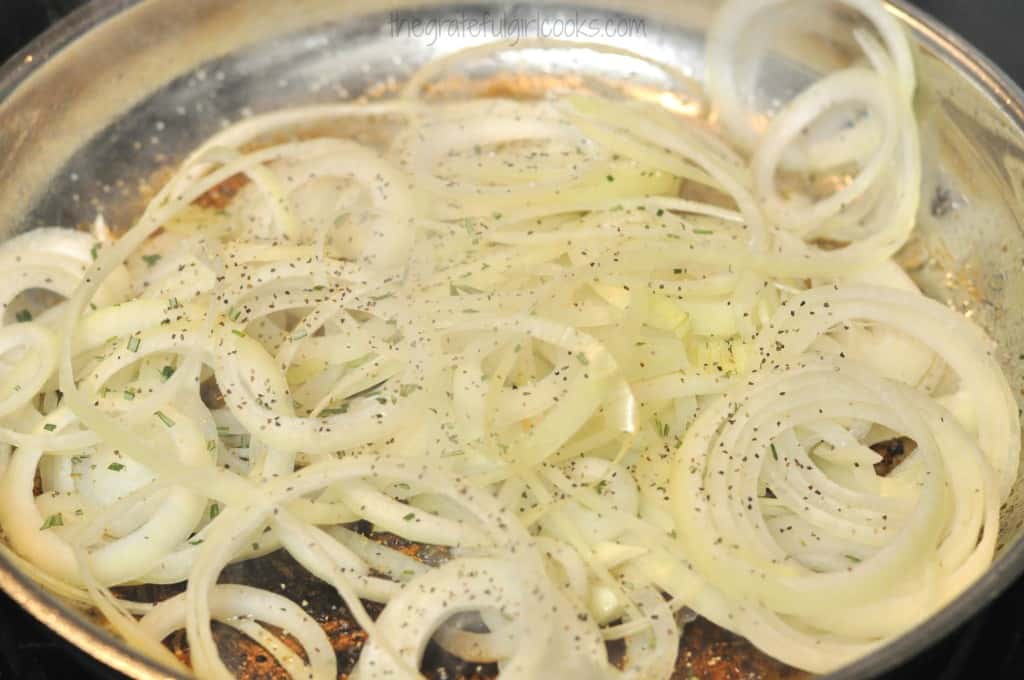 Cook the onions for about 6-8 minutes on medium heat, until they have caramelized and become golden brown. Remove the onions to a plate and keep warm (yep, I put them in the oven to keep warm, next to the chicken!). DO NOT CLEAN THE SKILLET!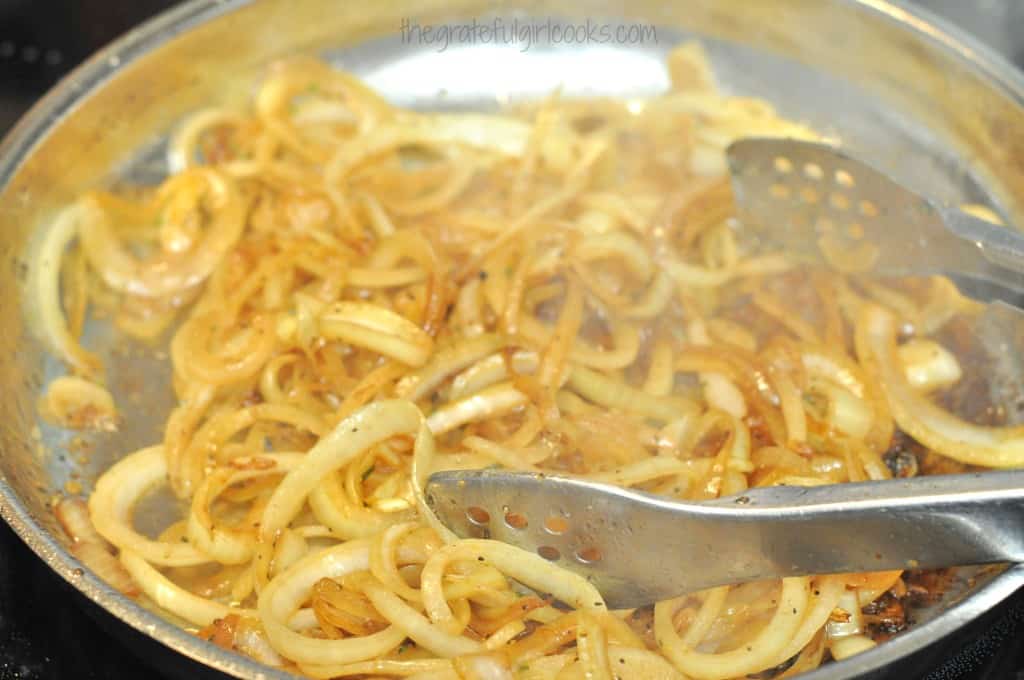 Add the white wine to the skillet; cook for a couple minutes (this will help to deglaze the skillet). Add the chicken broth to the wine sauce, and continue cooking until the sauce has been reduced by about half.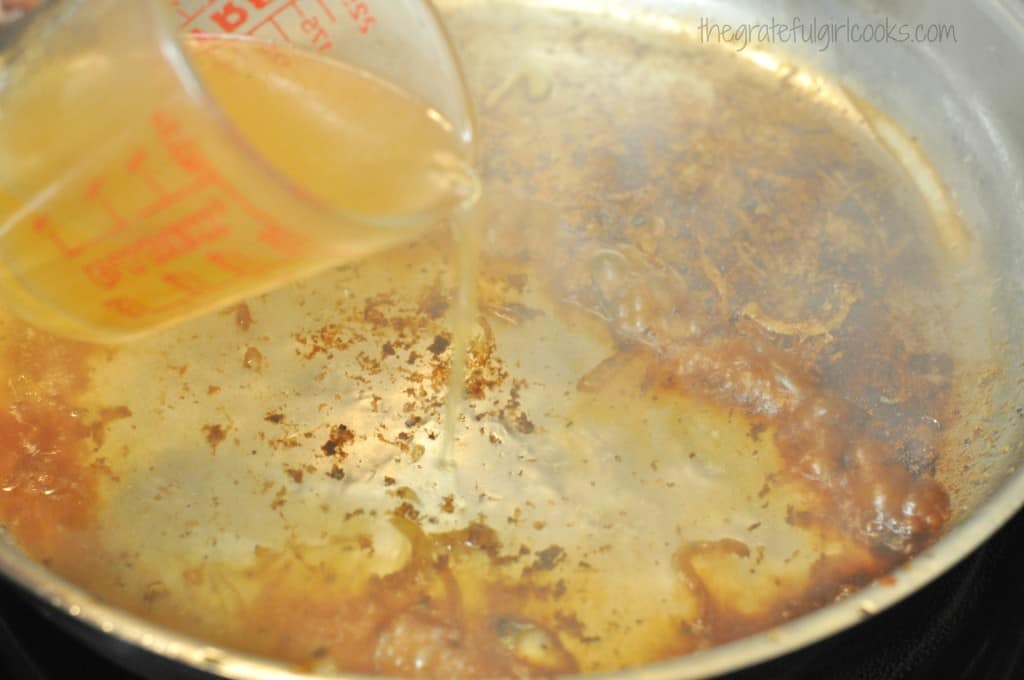 Once sauce has reduced to about half, add butter. Taste test the sauce at this point. If it needs more salt and/or pepper, add them at this time. Stir to combine.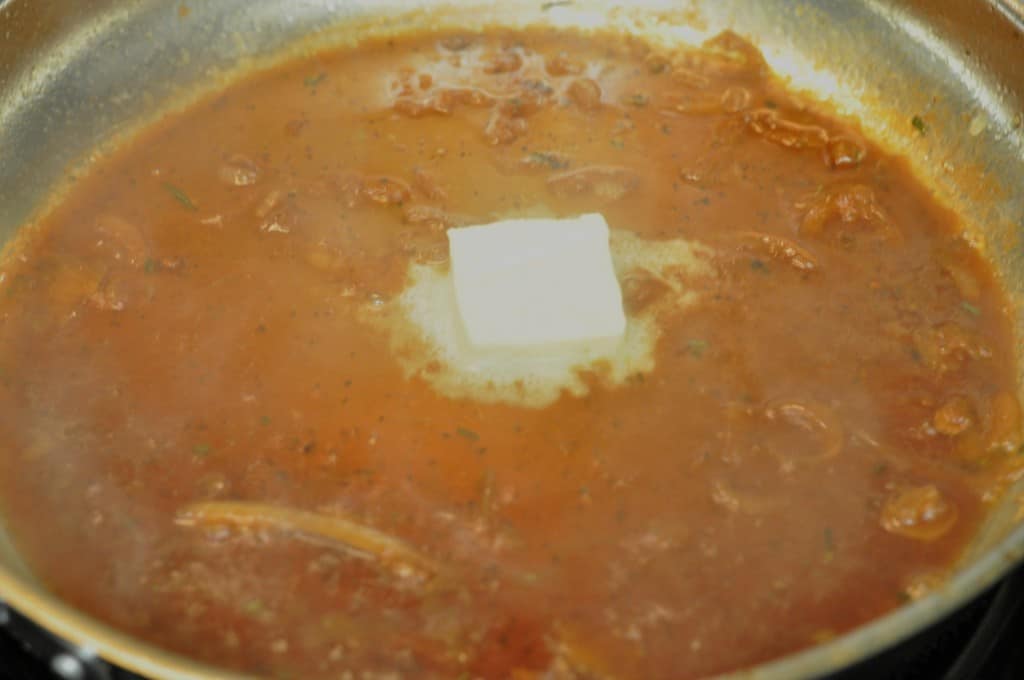 Add the warm chicken strips back into the sauce (heat is still on medium).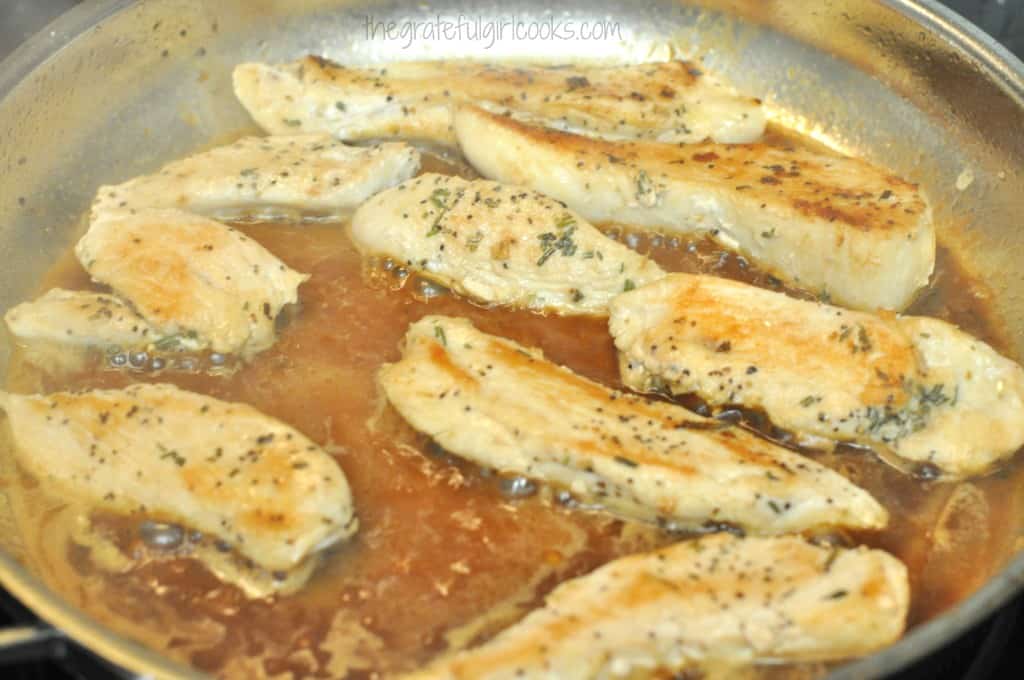 Add the caramelized onions on top of the chicken. Continue reheating only until chicken and sauce is heated through. Spoon some of the sauce on top of the chicken and onions.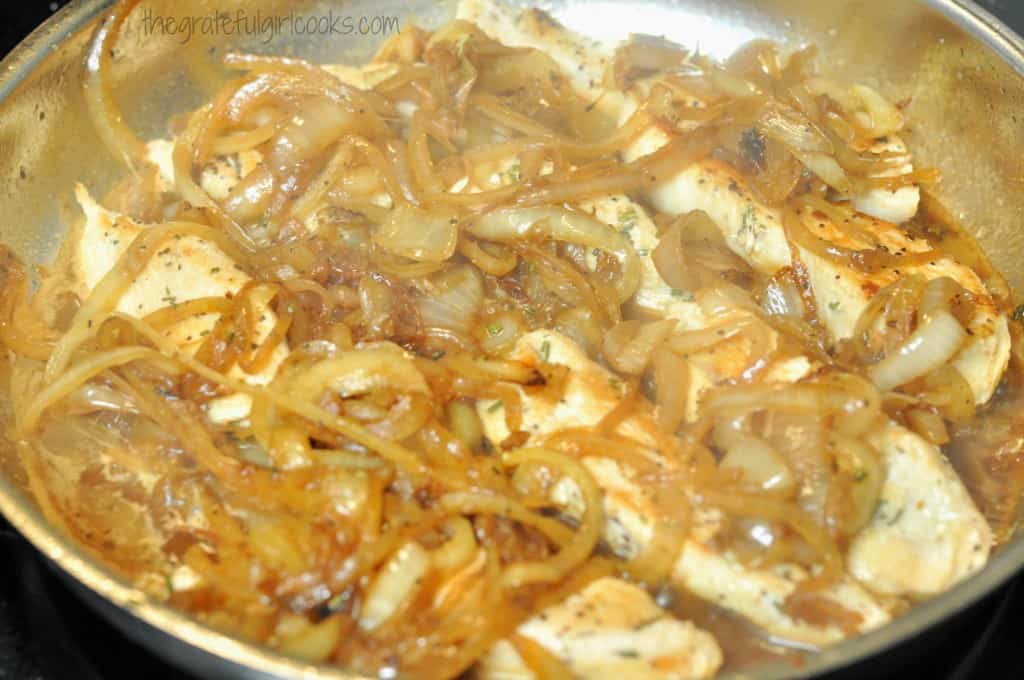 Place 2 or 3 chicken strips onto each serving plate, then add onions. Spoon a bit of sauce over the top, and serve while hot.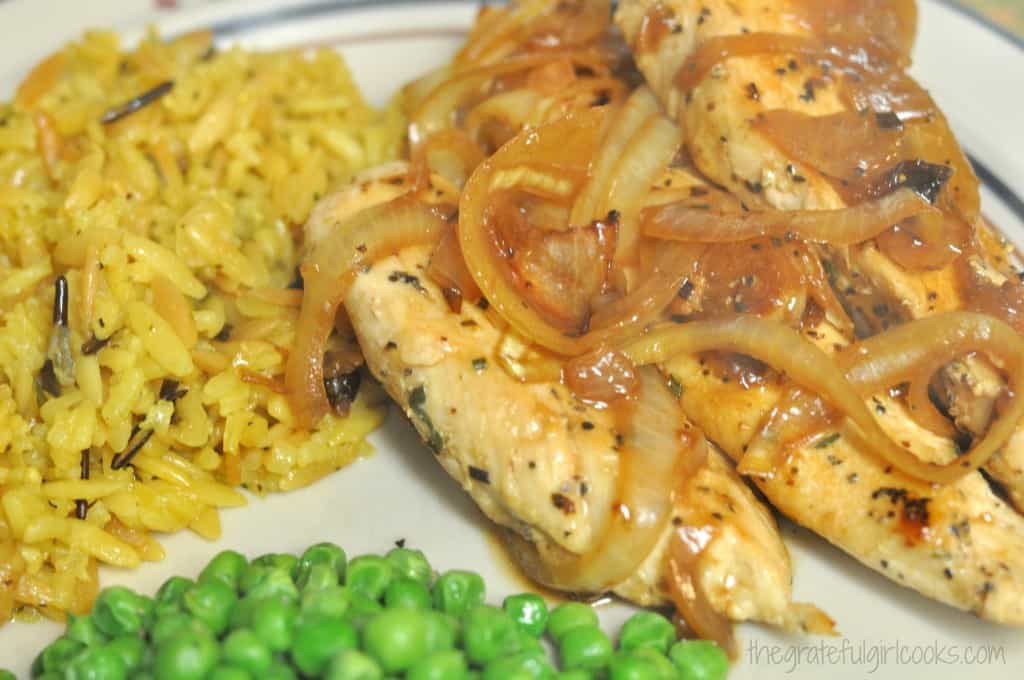 I served the chicken with my Easy Homemade Rice Pilaf, and a veggie on the side. It was delicious; the chicken, sauce, and rice pilaf have so much flavor!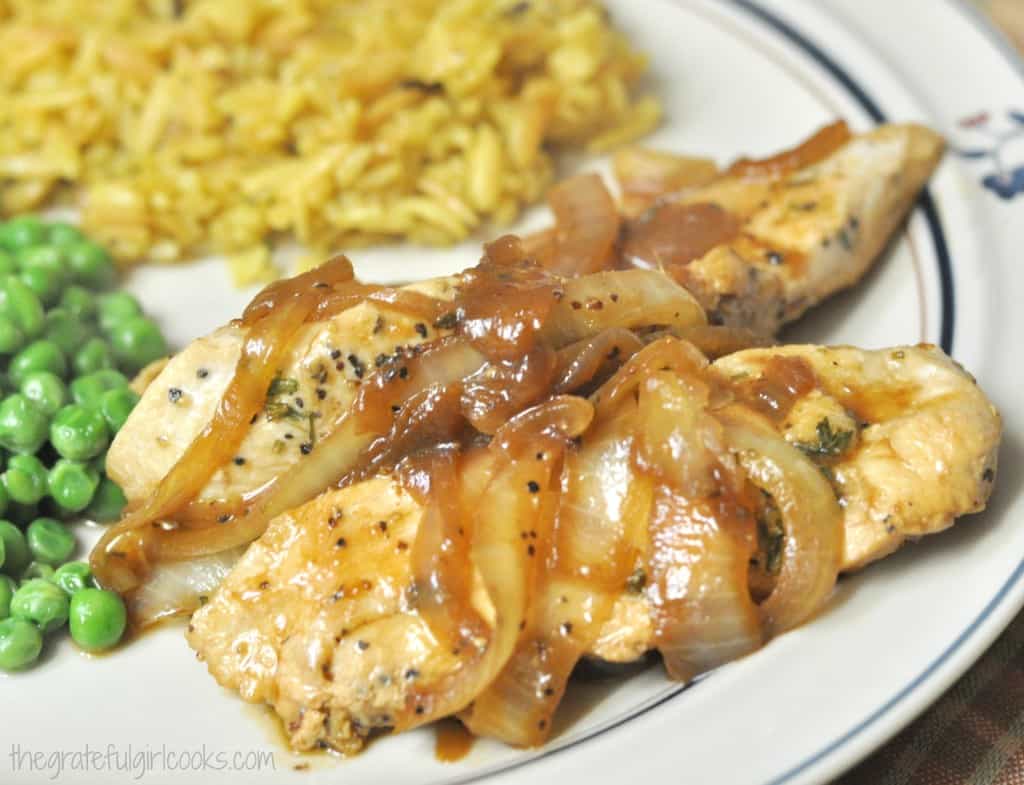 I hope you will consider making this chicken dish. We sure loved every bit of it, and trust you will, also!
Have a great day… remember to be kind as you go about your day – there's someone out there that might greatly need your encouragement!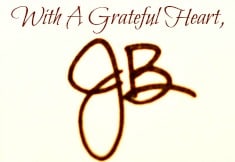 Recipe Source:  http://bamskitchen.com/dietary-restrictions/diabetic-friendly/rosemary-chicken-with-sauteed-onion-wine-sauce/

Save
Save