Wow… just typing out the title of this recipe almost took longer than it does to make this delicious, single serving deep dish chocolate chip cookie!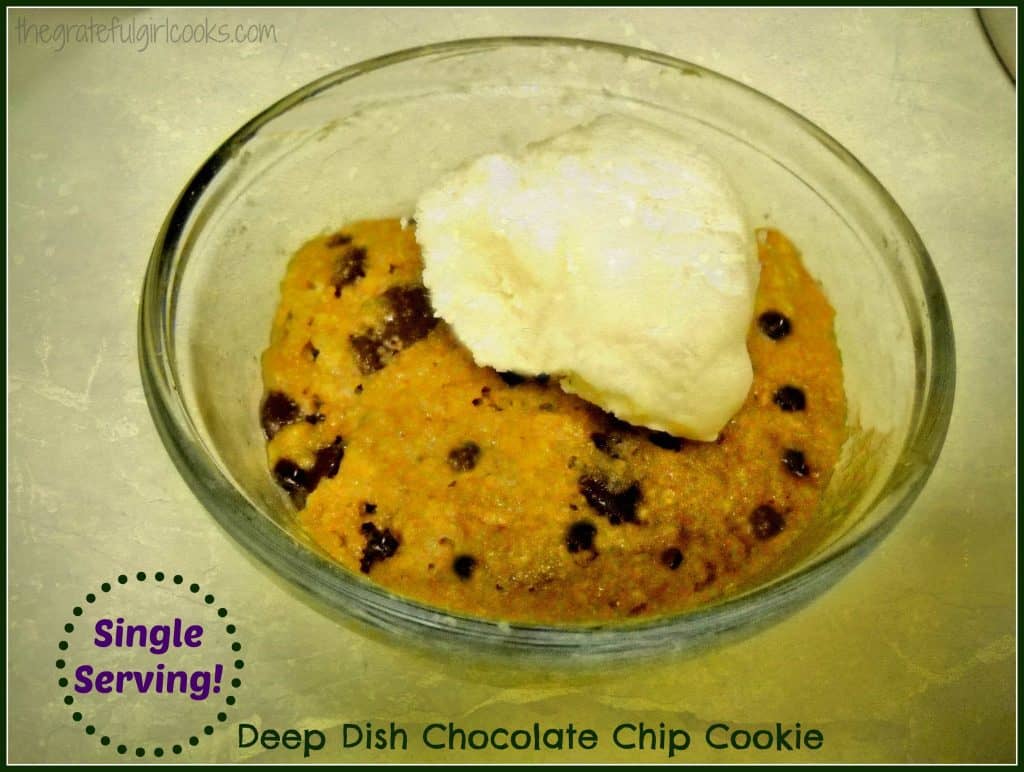 So here's the backstory. Ever have one of those evenings when you just want ONE chocolate chip cookie? Yeah… me neither. Usually it's two or three, if I'm being truthful. BUT… here's an incredibly easy recipe to make just ONE, in case you ever get the urge for something sweet late at night. Easy to mix up (only takes a few minutes), and then you microwave it for a minute. How hard can that be, right? And it's so quick to make. And good. Especially with a tiny scoop of vanilla ice cream!
Hope you enjoy this… I know the first time I saw one of these posted on Facebook by my husband's cousin, I jumped up, ran into the kitchen… and whipped out two of them; one each for my hubby and myself in just a few minutes. YUM!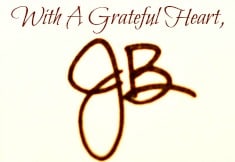 Recipe Source: http://www.lovefromtheoven.com/2012/07/15/single-serving-deep-dish-cookie-a-la-mode/

Single Serving Deep Dish Chocolate Chip Cookie
Perfect chocolate chip cookie for those times you only want ONE!
As Prepared By:
JB at The Grateful Girl Cooks!
Ingredients
1½ Tablespoons melted butter
1 Tablespoon granulated sugar
1 Tablespoon brown sugar
⅛ teaspoon vanilla
¼ cup flour (level, not heaping)
pinch of salt
⅛ Tablespoon baking powder
¼ cup Chocolate Chips
Ice Cream (to serve with cookie)
Directions
Melt butter in a small ramekin (or microwave safe mug), in microwave.
Add granulated sugar, brown sugar, and vanilla to melted butter. Stir to combine.
Add flour, pinch of salt, and baking powder. Stir well, to combine.
Add chocolate chips; mix in well.
Microwave on high for approx. 60 seconds. Remove.
Top warm cookie with small scoop of ice cream.
Grab a spoon, and enjoy!
Save
Save