So… here's the backstory on this Healthy Chocolate Banana "Ice Cream"… there's no cream in this at all!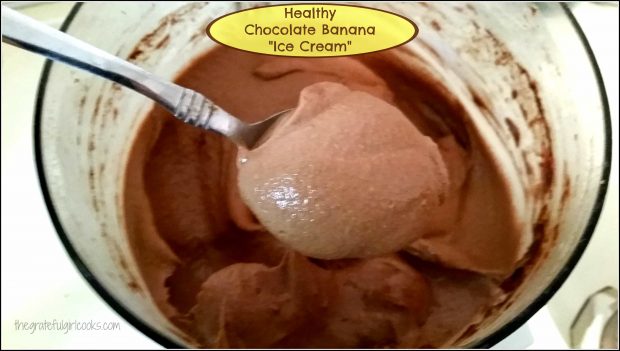 As a matter of fact, there are only TWO ingredients. Frozen bananas and cocoa powder. And amazing as it seems, I was skeptical the first time I tried it, but boy was I surprised!!! It tasted GREAT! All the flavor of chocolate banana ice cream, but it's NOT ice cream (i.e. take note, calorie-counters!)
The only thing you need to have is a food processor or a majorly powerful blender (and some previously frozen bananas!) to mix this up really, really well. I am fortunate that I was given one that a family member no longer wanted… yay! That makes this a breeze to make.
You know those bananas on the counter that have turned brown? Yeah. Put them into your freezer instead of throwing them away. They are very sweet and are what makes this so yummy. See these gnarly looking bananas? Frozen solid. Yep.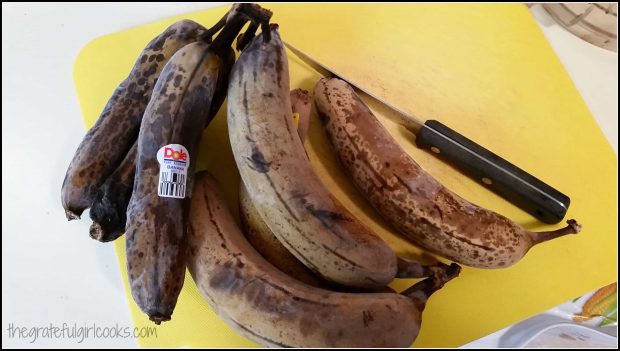 So… you take those completely frozen bananas, peel them, slice them… and throw 'em into your food processor. I used 7 frozen bananas in these pics, by the way.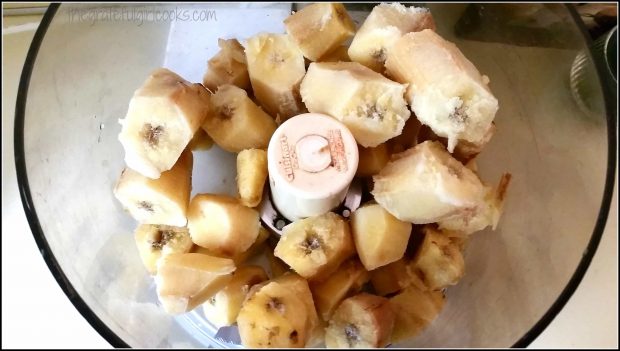 Put the lid on and fire up your food processor to go to town on the frozen banana chunks. After a minute or so it should look like this…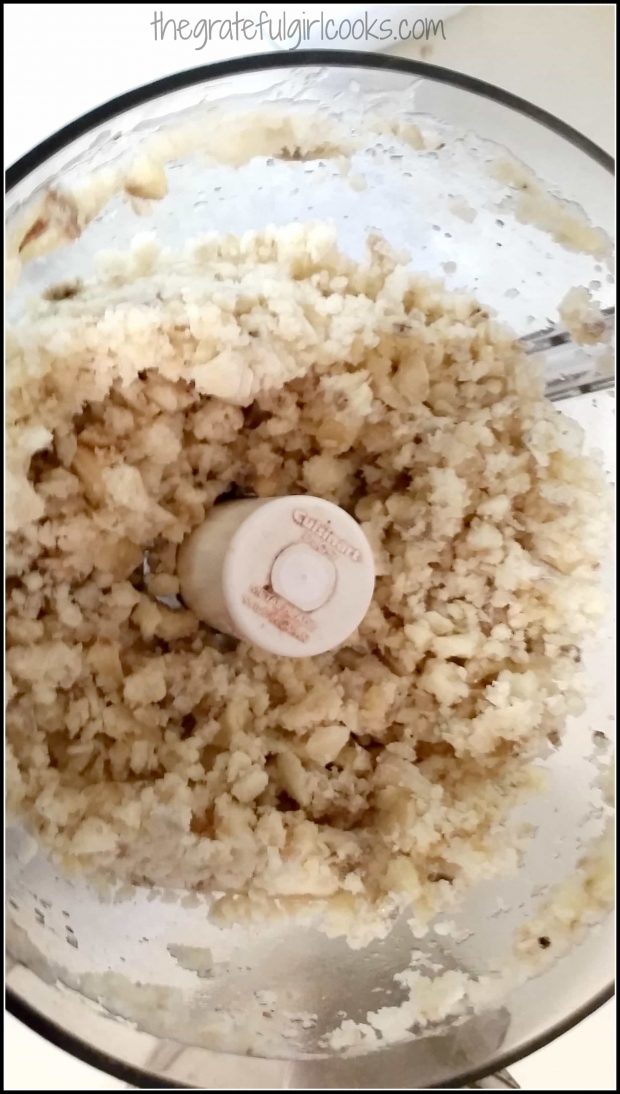 That's when I added 4 Tablespoons cocoa powder.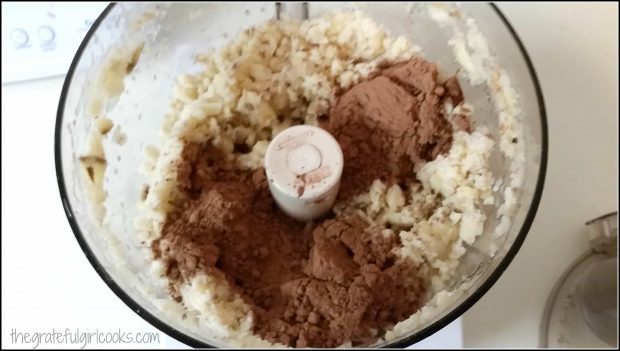 I turned the machine back on and kept on pulsing/mixing the ingredients together. Have no fear… this WILL work! Be patient.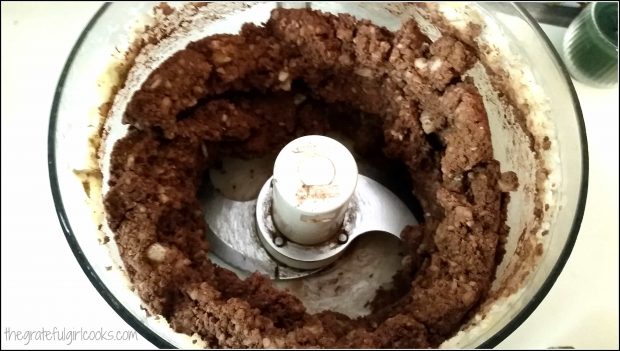 After several minutes (when you think it's NOT ever gonna turn into anything that resembles ice cream (and you're starting to get hungry)… all of a sudden this happens… Whoa… bet ya didn't see THAT happening! When it has turned into a smooth, delectable looking, dare I say "Ice Cream-y" looking mixture, stop processing.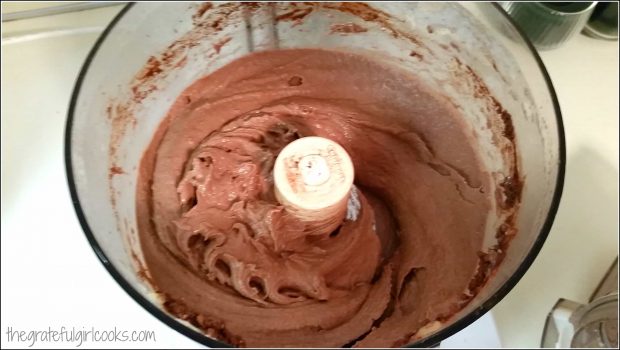 Now you can either eat a part of it right then, OR (my personal recommendation), put it into a sealed container in the fridge for awhile and let it firm up some more.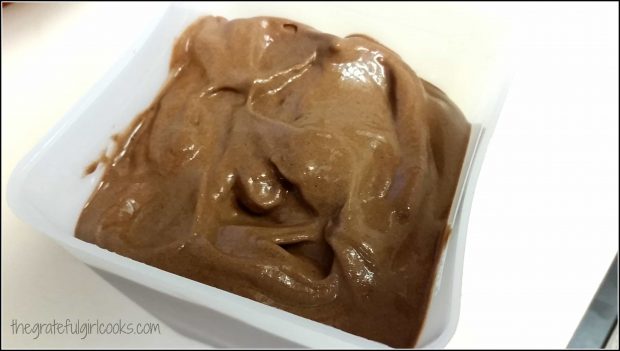 That's what it looks like going into the freezer. Once frozen, when ready to serve, let it sit out for a few minutes to thaw slightly, then scoop yourself some of this delicious goodness. Enjoy every bite, knowing you just saved some serious calories by not pigging out on regular ice cream, but really enjoyed this delicious treat instead!!!  Remember… 7 bananas, 4 T. cocoa powder, and MIX, MIX, MIX. (makes approx. five or six 1/2 cup servings).
I thought everyone had heard of this kind of "ice cream" before, but we had a friend visit here recently. She had never heard of this before, so I let her try some… and she was quite surprised how good it was!  See? Scientific proof. Absolutely 1 out of 1 houseguests recommend this treat! Hope you will give it a try, as well. You're gonna love it!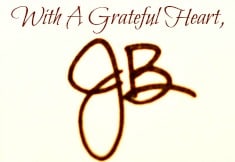 Save
Save
Save