Merry Christmas 2020. It's been quite an unexpected, interesting year, hasn't it? Whew. As this year draws to a close, I want to say "thank you" for your encouragement, e-mails, and visits to this blog. I hope you've found lots of delicious recipes to prepare for yourself and those you love. They have been fun, and my great honor to share with you!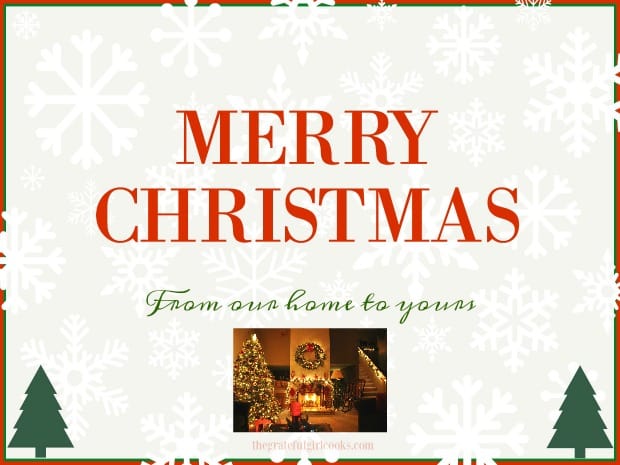 I will be taking a couple weeks off to enjoy the holiday (and take a break), then look forward to sharing some wonderful and delicious recipes with you in the New Year! In the meantime, if you're looking for great recipes, be sure to check out my Recipe Index, because it has over 850 categorized recipes I'm confident you will enjoy.
Merry Christmas, and Happy New Year from our home in Oregon to yours. May God bless you and keep you, make His face shine upon you, and give you PEACE.