SERIOUSLY- Some mornings you just don't want a nutritious, healthy breakfast. Period. I know that's how it is for me some days…I want to eat a healthy breakfast, but… you know how it is… That's how this recipe for Orange Cheese Danish Pastry came about…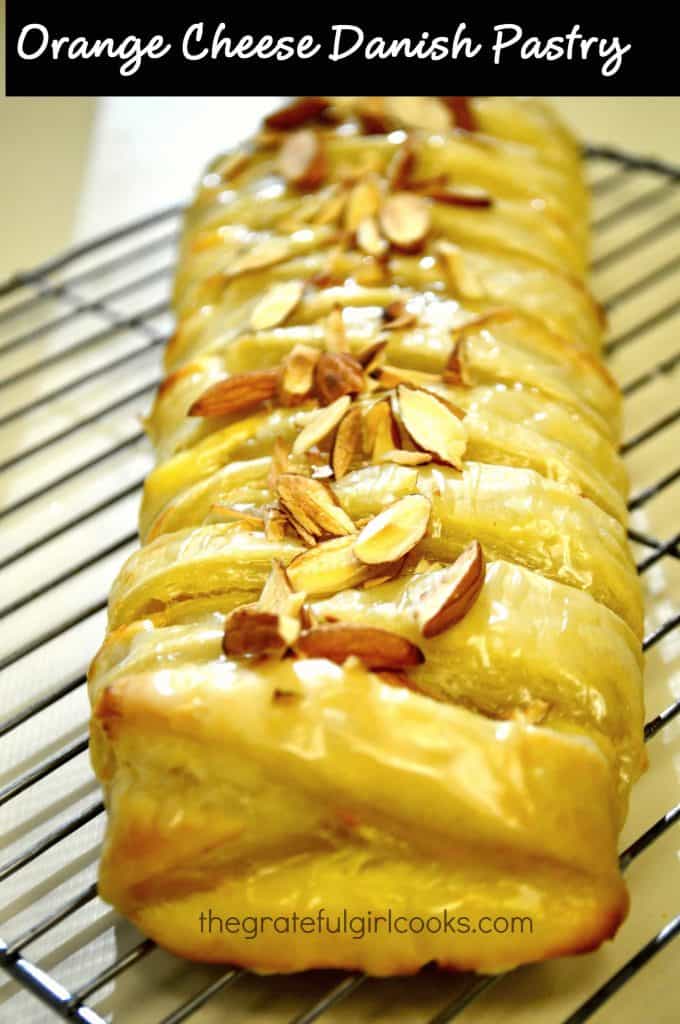 You know how it is at times when you wake up and all you want is a humongous cup of steaming hot coffee and something sweet and "not so good for you"? It was that way for me one morning, so I went on a search for something tasty that would rock my world (in a "breakfast-y" kind of way), and found this recipe.
It was fairly easy to make, and turned out to be very tasty! Why not give it a try…I think you will be surprised at how delicious it is!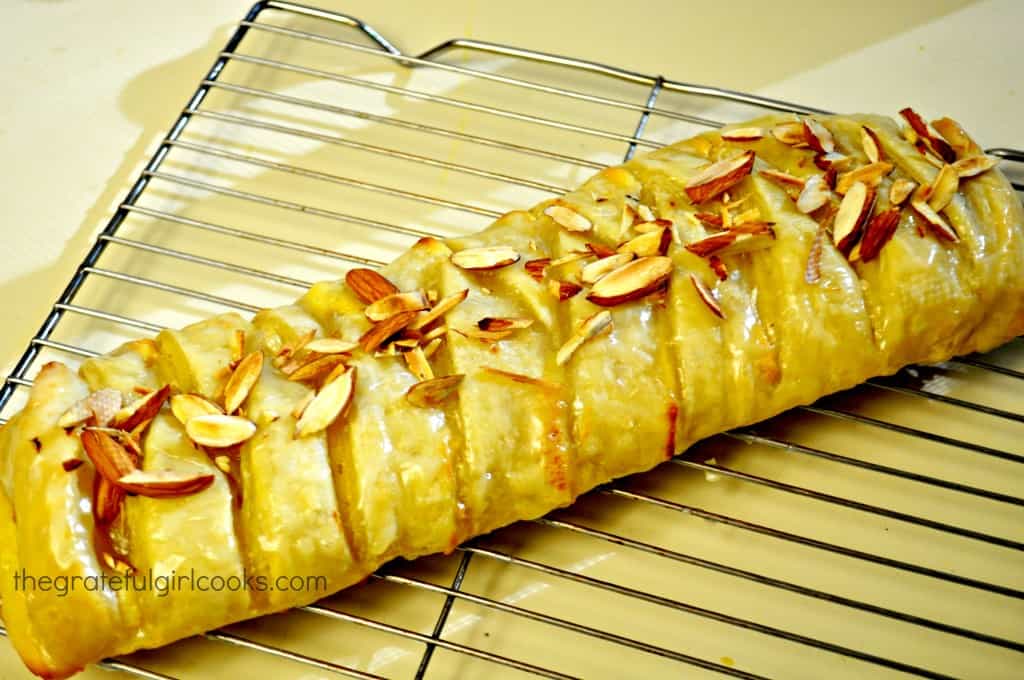 Have a great day!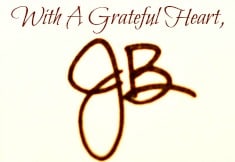 Recipe adapted from: https://sites.google.com/site/thecomfortofcookingrecipes/orange-cheese-danish-pastry
Orange Cheese Danish Pastry
A delightful breakfast pastry, filled with orange-flavored cream cheese/ricotta mixture. This recipe makes 2 pastries.
As Prepared By:
JB at The Grateful Girl Cooks!
Ingredients
½ cup (4 oz.) ricotta cheese
½ cup (4 oz.) cream cheese
⅓ cup sugar
1 egg
2 Tablespoons butter, softened
1 Tablespoons all-purpose flour
2 tsp. grated orange rind
½ tsp. vanilla
2 sheets (1 lb.) frozen puff pastry, thawed
ICING:
½ cup confectioners sugar (powdered)
1 Tbsp. orange juice
GARNISH:
2 Tbsp. sliced almonds (or you can use walnuts or pecans)(optional)
Directions
Combine cheeses, sugar, egg, butter, flour, orange rind and vanilla in a large bowl. Beat with a whisk, or an electric mixer on medium speed, until well blended.
Carefully unfold the pastry sheet into a rectangle; place it on a baking sheet.
With a sharp knife make 2-inch deep cuts at 1-inch intervals on the long sides of the pastry. Spread ½ of the cheese mixture down the center 3 inches of the pastry.
Crisscross strips over the filling, alternating sides and bringing the strips all the way across the filling.
Repeat process for the second pastry.
Bake in a preheated 400 degree oven approximately 25 minutes or until the bottom of the pastry is golden brown. Remove from oven and cool on a wire rack.
While pastry is cooling down, sift confectioners sugar into the orange juice in a bowl. Mix until the icing is smooth.
Drizzle the mixture over the pastries, then sprinkle with sliced almonds.
Serve and Enjoy!
Save
Save
Save
Save
Save