I tried a new recipe for Almond Poppyseed Muffins recently, and thought I'd share the recipe for these easy and delicious breakfast treats with you today!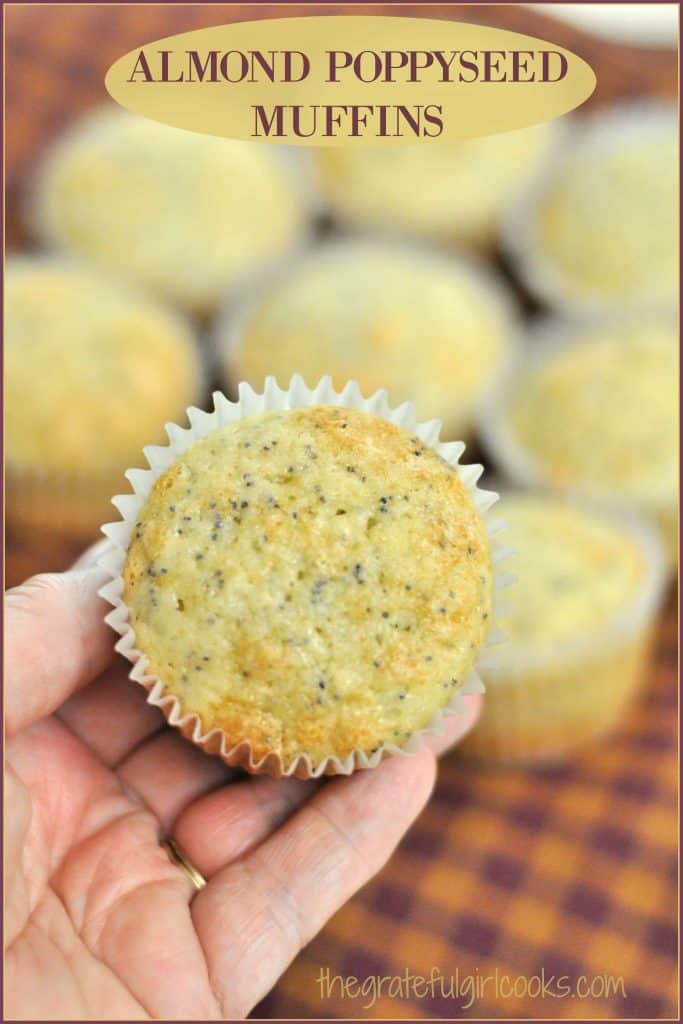 They are incredibly EASY to make, and have a delicious light almond flavor.  In about 30 minutes total time, I had 18 of these tasty muffins out of the oven and waiting to be eaten… not too shabby!  These are the perfect muffins to grab on the way out the front door for work, school, etc.
Here's how to make them:  Mix up the dry ingredients (flour, sugar, poppy seeds, baking powder, and salt) in a large mixing bowl.  Set aside.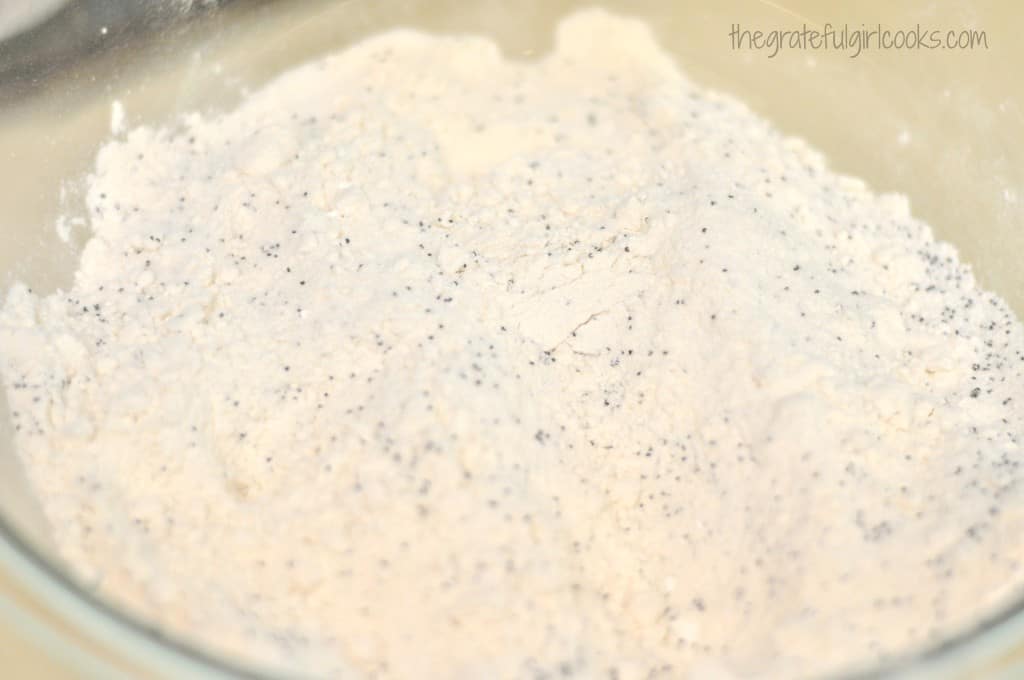 In a separate bowl, whisk together eggs, milk, oil, vanilla and almond extracts.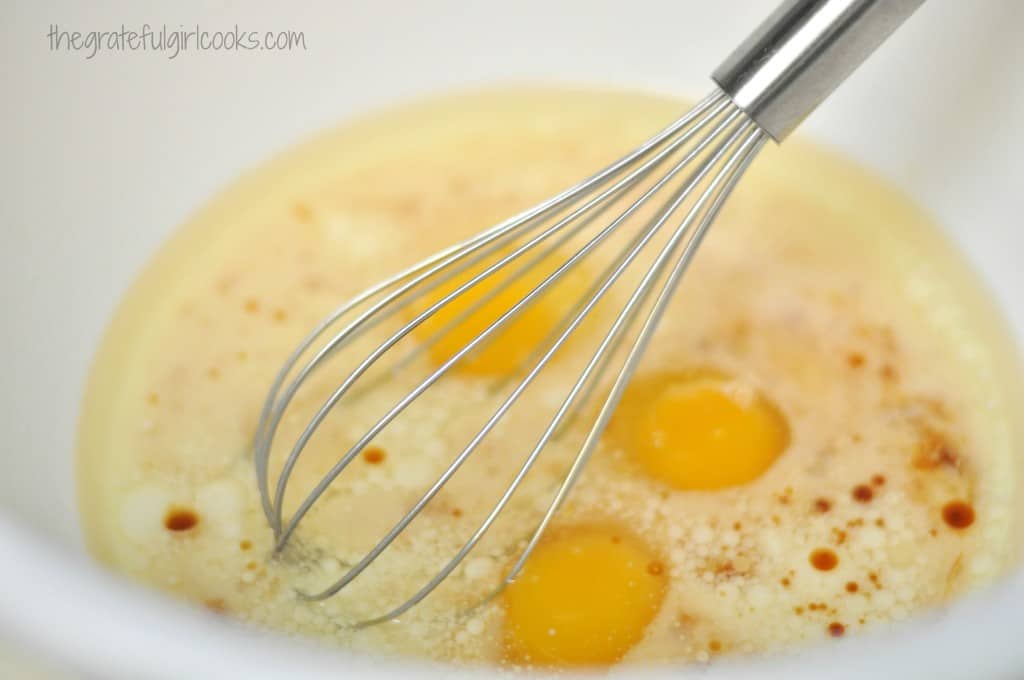 Pour the egg mixture into the dry ingredients, and stir only until just mixed together.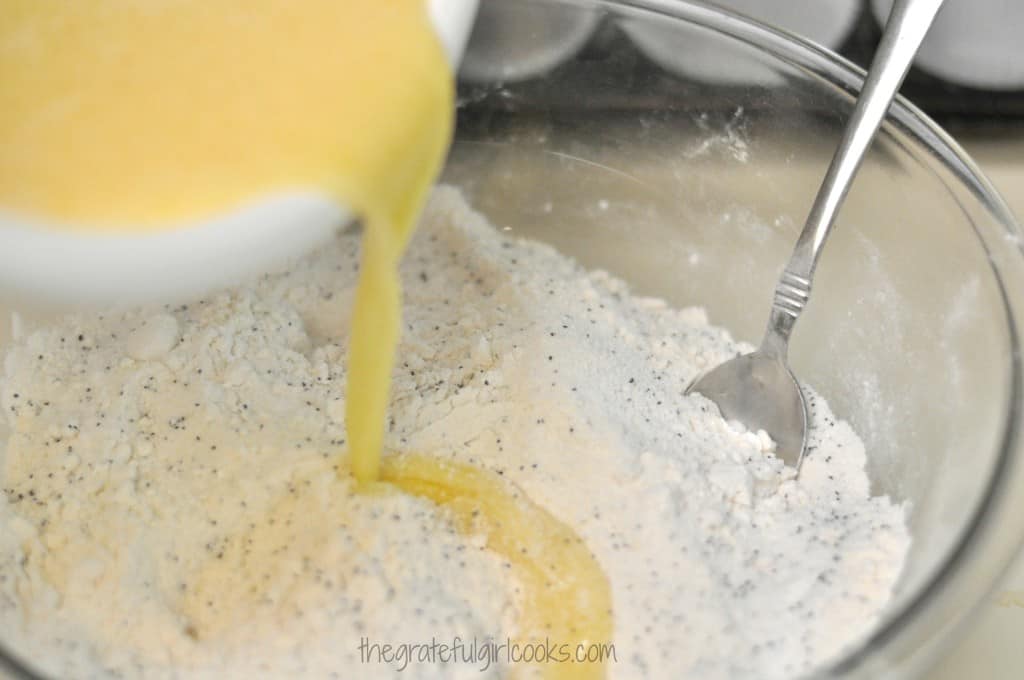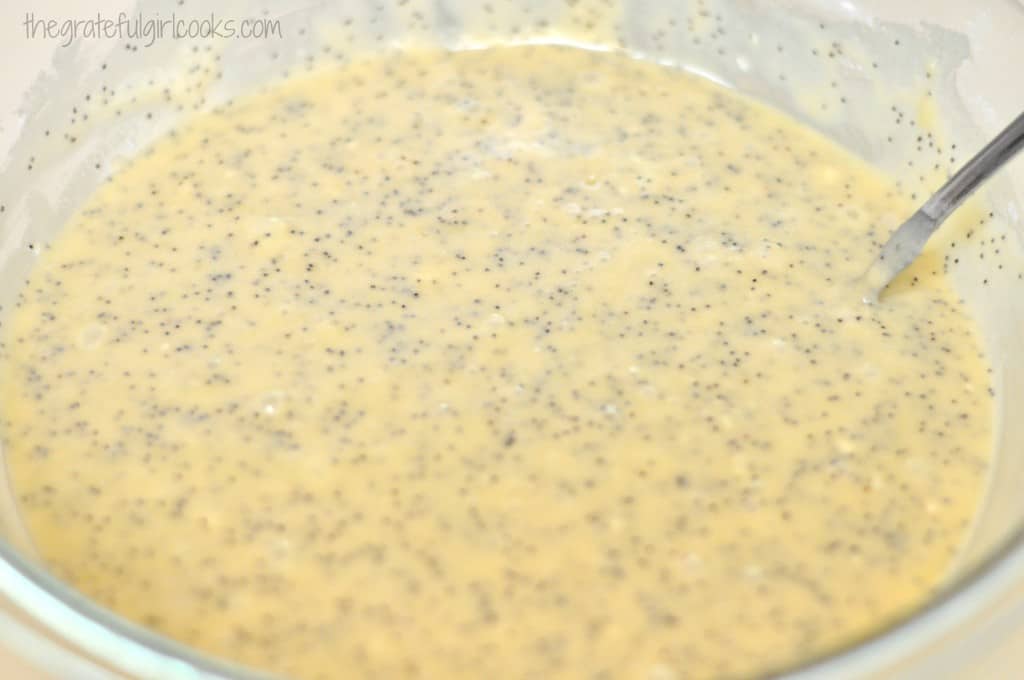 Divide the batter evenly into greased or paper-lined muffin cups. Fill them 2/3 of the way full. Bake in a pre-heated oven at 350 degrees for 20-25 minutes, or until done.  To test for doneness, stick a toothpick into center of muffin. If toothpick comes out clean, muffins are done.  The muffins should be light golden brown, as well.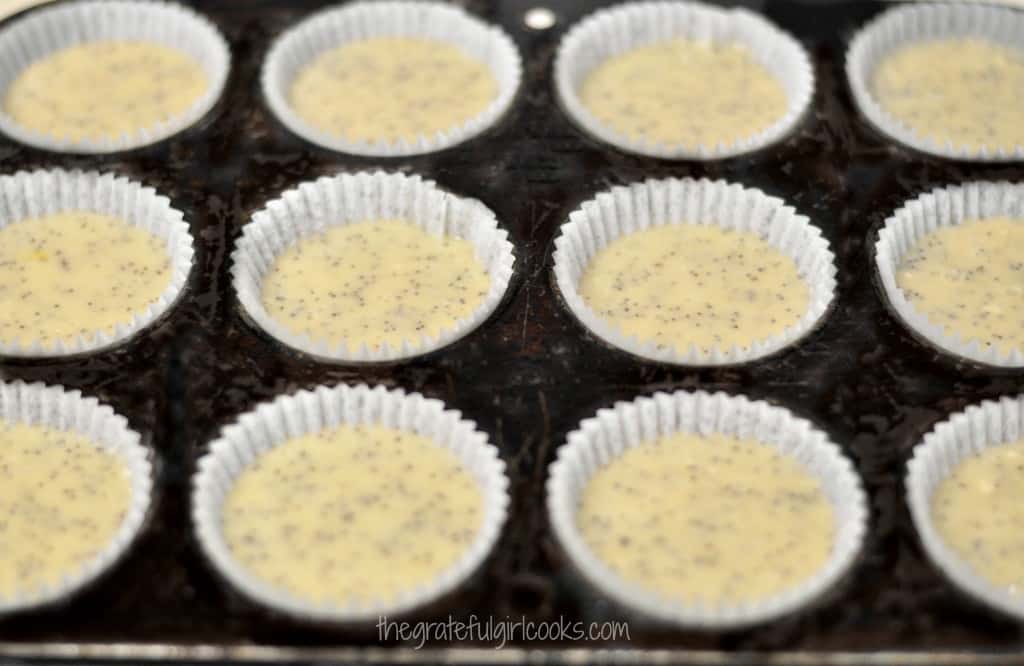 When done, let the muffins cool for about 10 minutes in the muffin pans, then remove them to a wire rack to finish cooling.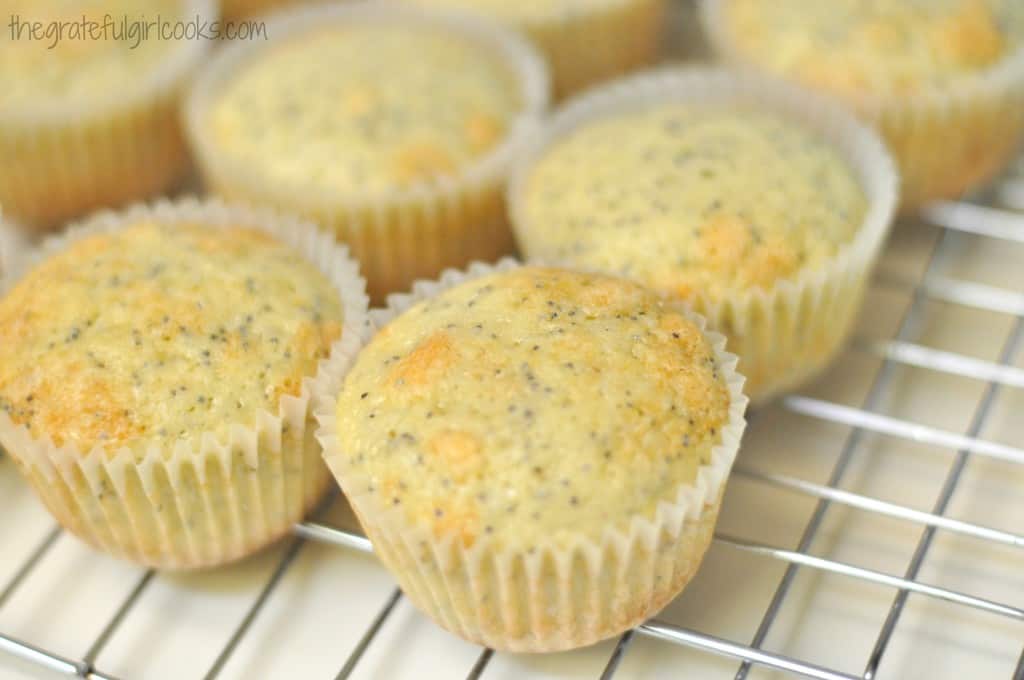 That's it!!! Now you can serve and enjoy these tasty muffins!  Hope you enjoy these simple almond poppyseed muffins. In no time at all, you can make a dozen and a half of these! They also are freezable, if wrapped well.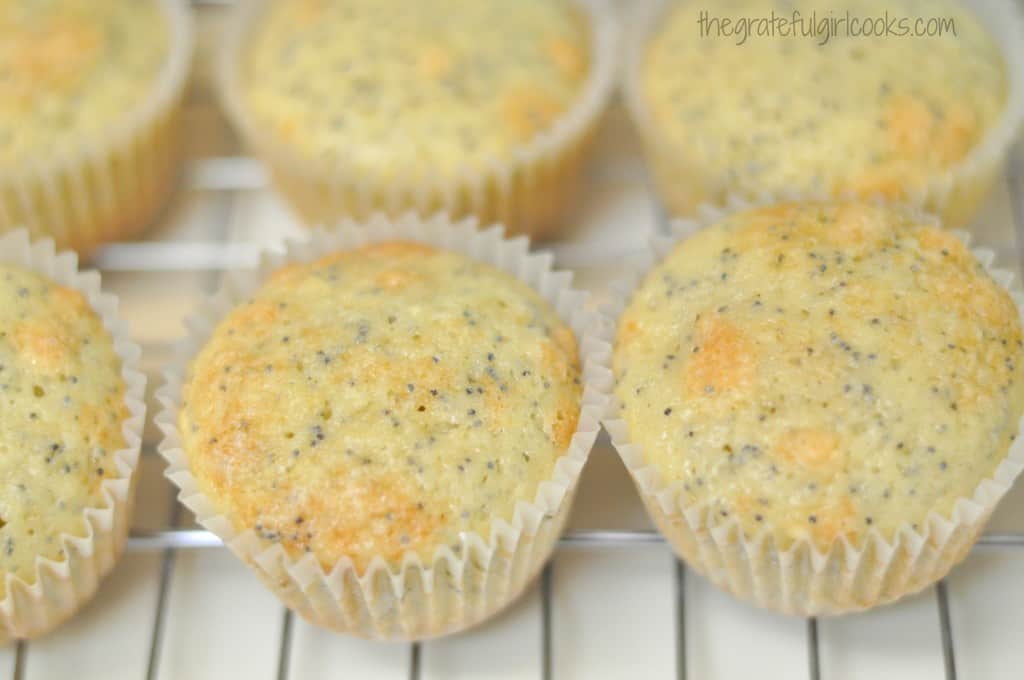 Have a great day – my sincere prayer is that you will know and sense the amazing, unconditional love of God.  He loves you and me so very much… for THAT I am forever grateful.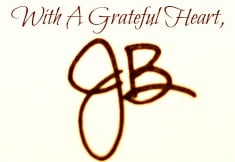 Recipe Source: http://chefronlock.com/recipes/almond-poppyseed-muffins/ (domain has expired)

Save