Sure… the title for this recipe "Apple Cinnamon Steel Cut Oats With Pecans" is a mouthful…but so are these steel cut oats! They're delicious!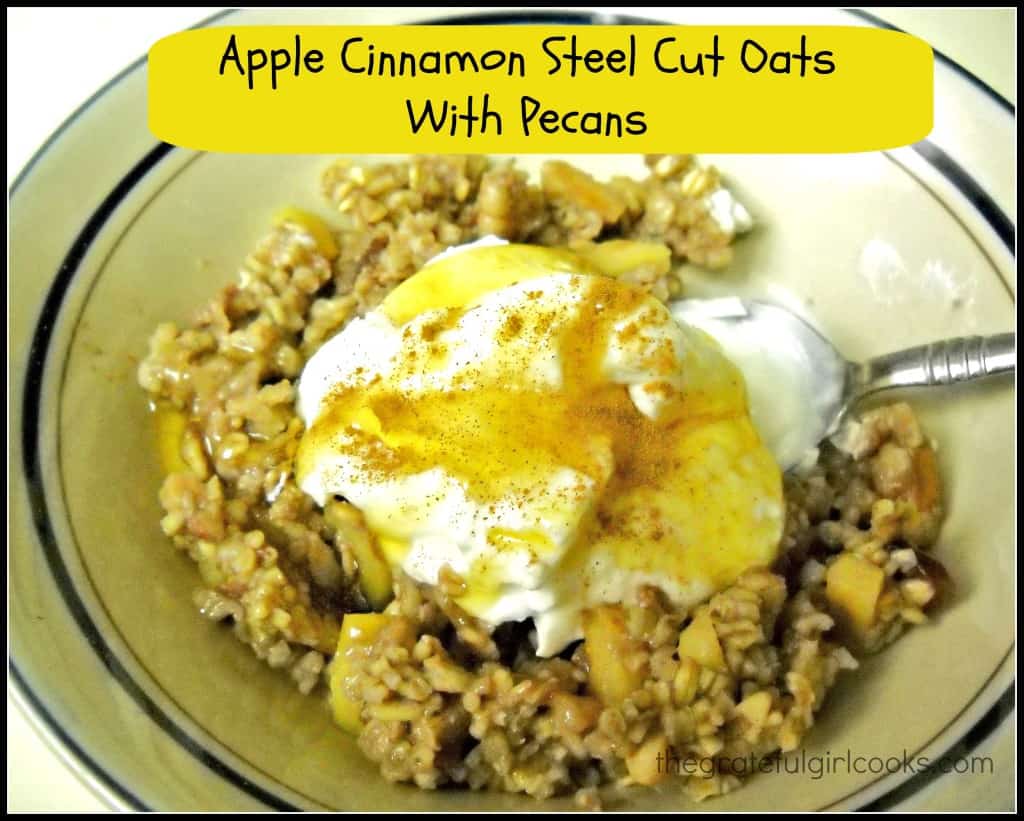 I grew up eating oatmeal…and didn't like it so much. I preferred my oatmeal in a COOKIE, thank you very much! But as an adult, I've discovered I actually like oatmeal, especially Steel Cut Oats! The caveat to this is I like steel cut oats if they are "classed up" a bit with some tasty add-ins!
This is THAT kind of steel cut oats recipe! The kind of recipe where you take the humble oats and add in chopped apples, cinnamon, pecans, dried cranberries, brown sugar…well, you get the picture!
I love to make this recipe because by the time I add all the good stuff in, I have enough for 6 decent sized servings. The oats will really firm up when refrigerated, and I LOVE to eat them cold, with a dollop of plain Greek yogurt on top, along with a drizzle of honey, and a pinch of cinnamon on top (for pizzazz!) It's so good! Of course, this recipe is great eaten hot, as well… (but remember to leave off the yogurt and honey at the end).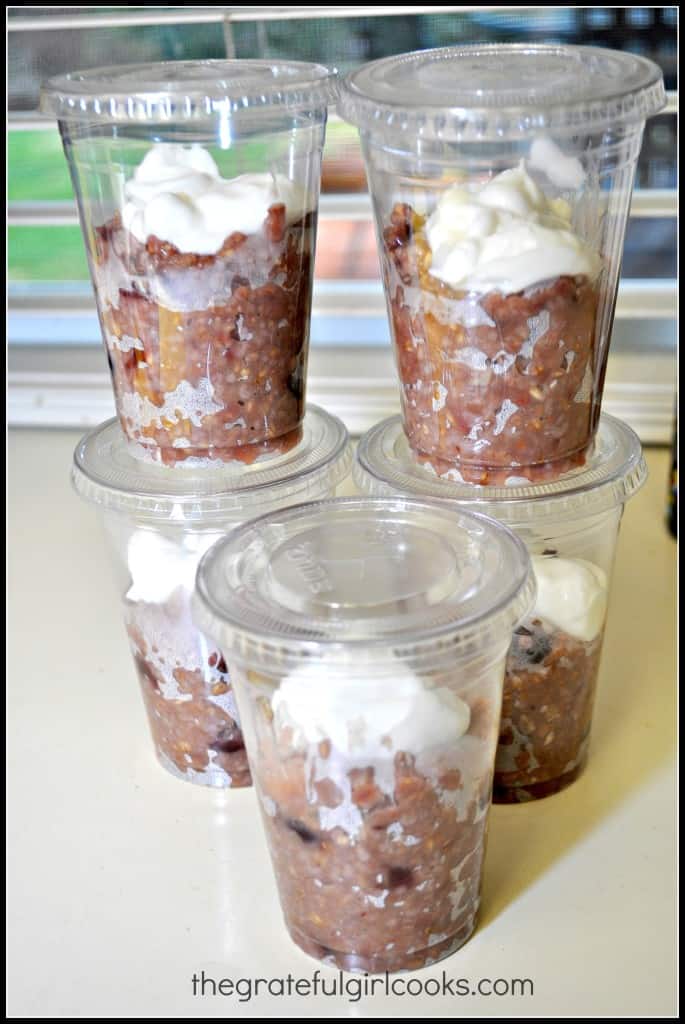 I like to package these up in little plastic cups with lids on them…then my oatmeal becomes a "Grab and Go" kind of meal. I just keep them in the refrigerator, then just grab one any time I want, or can take it with me in the car if I'm in a hurry! See how cute they look in their little "Grab and Go" cups?
The first time I tried making steel cut oats and decided to eat them cold, I was skeptical I would them served that way. Well, I was totally surprised at how fantastic it tastes! If you told me a year ago that I'd enjoy cold steel cut oats I would have laughed. I'm not laughing now…I LOVE it, and I love the convenience of being able to make a few servings extra, ahead of time. Perfect…
Hope you will give this recipe a try.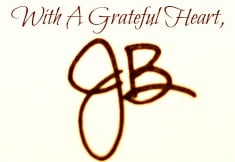 Recipe Source: My brain, plus instructions for making oats on the back of bag.

Save