I don't fry food too much these days as a rule… every couple of months I will make fried chicken to honor our family's Southern roots, BUT THEN I SAW IT… a recipe on Pinterest for Beer Battered Fish and Chips.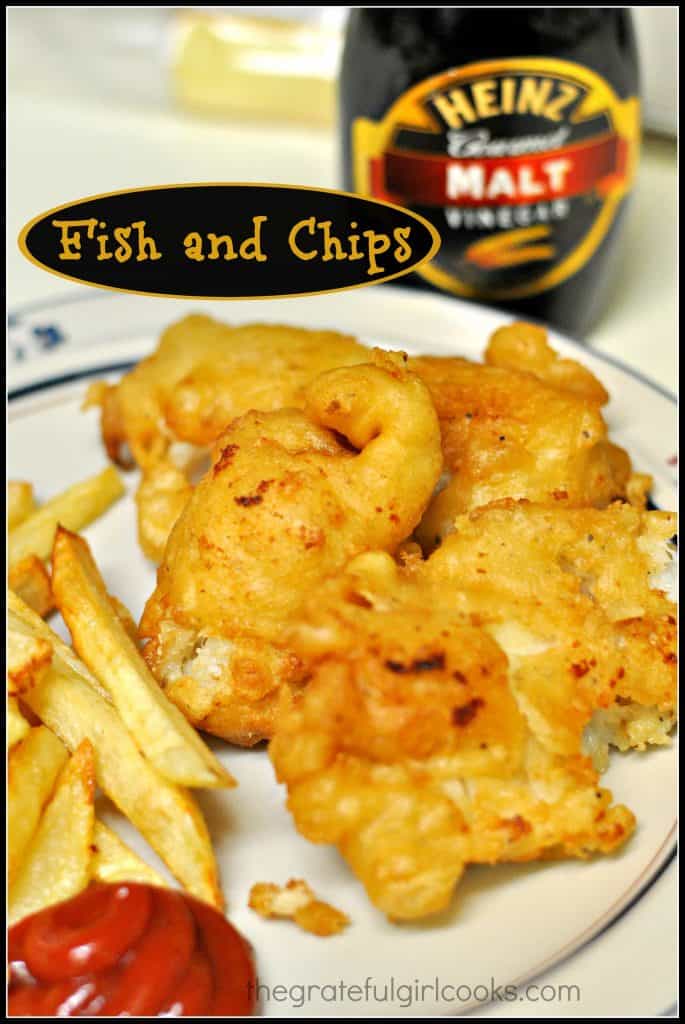 Against all my common sense, I think I heard the recipe calling to me, bringing back memories of a summer I spent in England years ago, and the smell of fish and chips available everywhere, served wrapped up in paper, and piping hot! I loved buying fish and chips from local vendors in several towns. Such a great memory.
Occasionally my husband or I will order this meal in a restaurant; the thought of making my own seemed daunting, but I am always trying to learn… so…I decided to try and make my own replica of British fish and chips. GULP.   I crossed my fingers, toes, eyes, and anything else that I could cross, and plunged in! I used thick pieces of frozen cod for this recipe and found it, as well as the batter, to be wonderful! And how can ya go wrong with some good "chips"… FRIES???
I enjoyed every single bite of my crispy coated pieces of fish (with some good Malt Vinegar on them), and loved the delicious "chips" dipped in ketchup (gotta have ketchup on my fries). The chips (fries) are cooked twice to get them nice and crispy, and let me tell you… they were tasty! So there you have it… I was glad I made this recipe.  Yum! The only thing missing was having this meal served, wrapped up in a big old piece of greasy paper… but I can live without that!
I love experimenting with food in our kitchen. I enjoy getting out of my comfort zone, learning about and trying new recipes for the first time! Maybe if you're feeling adventurous too, you will give this recipe a try. I highly recommend it!
Recipe Source: http://www.lovefoodies.com/british-beer-battered-fish–chips.html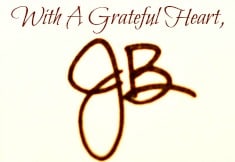 Save
Save
Save
Save
Save