Do you enjoy pickles? I've been a dill pickle fan since Jr. High School when I ordered HUGE dill pickles to sell to students during our annual Spirit Week.  I even used to buy GIANT SIZED dill pickles in the Main Street "General Store" at Disneyland, as a kid. I never really liked Bread and Butter Pickles… until a year ago, when my friend Sandy let me try hers.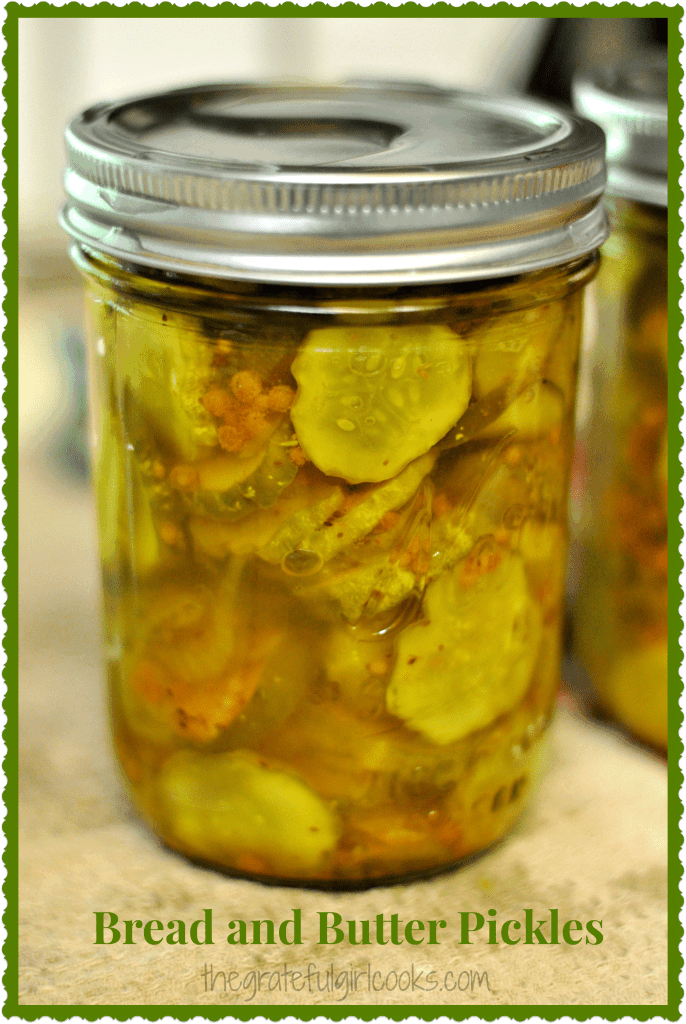 Whoa… they were good! Really changed my opinion of them.  So this year, I decided to make my own with some of the pickling cucumbers I grew in our backyard raised bed garden.I got the recipe out of my "Ball Complete Book of Home Preserving", which I bought last year, and found a recipe for Traditional Bread and Butter Pickles. Sounded good, so I thought I would give it a try! And guess what? It was pretty easy! This recipe makes approximately 5 pint jars, so it's not a HUGE batch, but it IS more than enough for our needs.
First, I sliced both ends off each of the cucumbers (discard ends), then sliced cucumbers into 1/4 inch slices. I also thinly sliced the onions.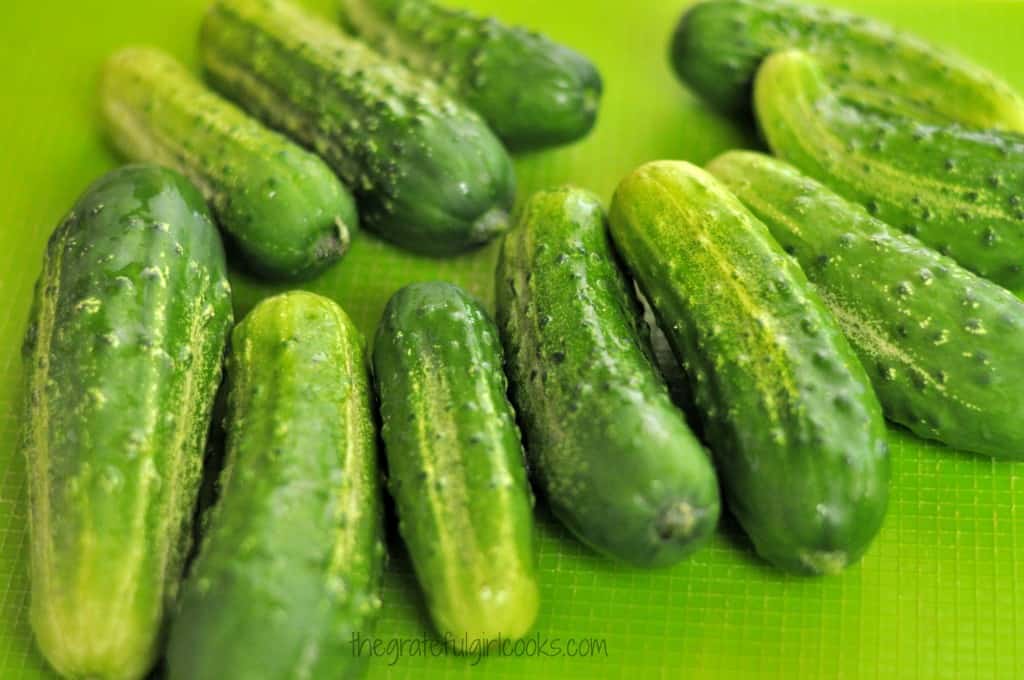 Then I put the sliced pickling cucumbers, onions, and canning salt into a large glass (or stainless steel) bowl.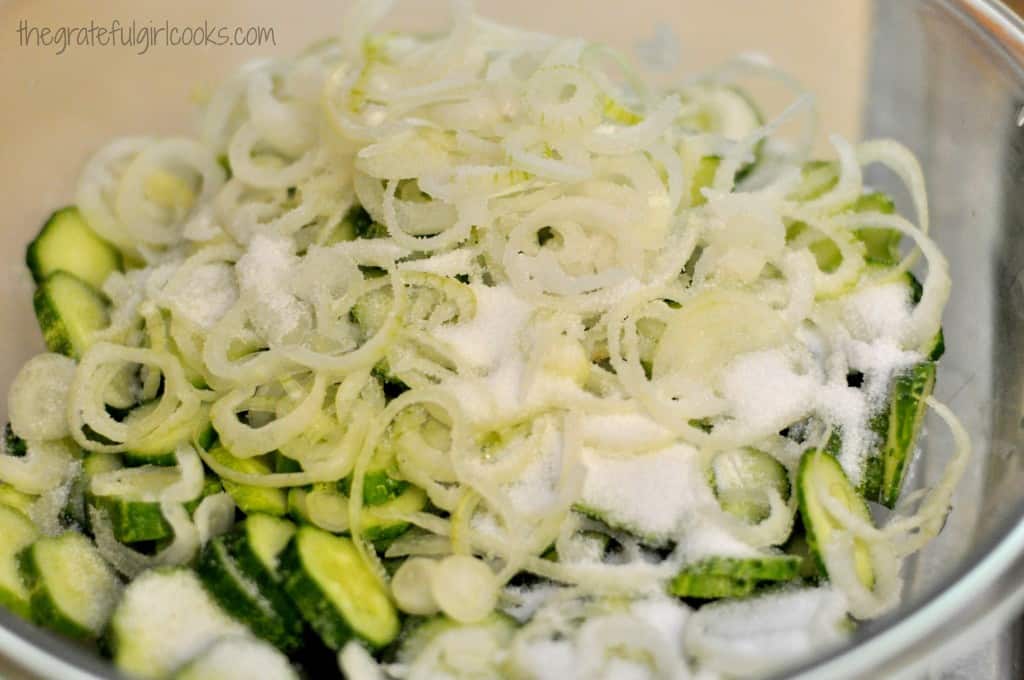 I mixed them up real good, then covered the mixture completely with water, and let it stand at room temperature for 2 hours. I put a small salad plate on top to keep the cucumbers submerged.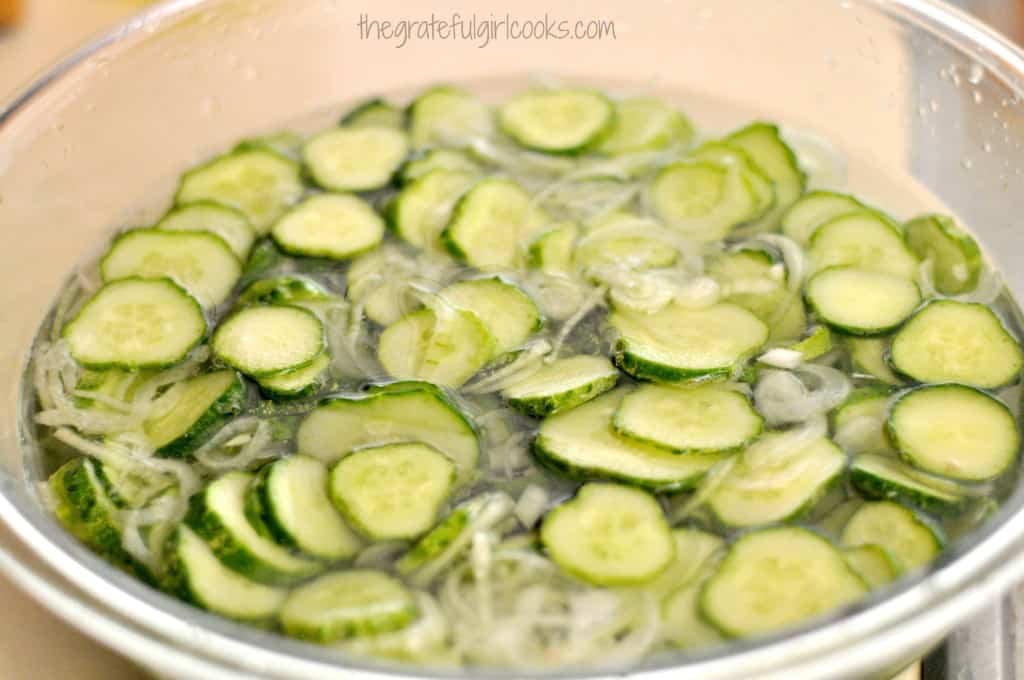 While the cucumbers were taking a bath, I mixed up the pickling brine AND got my canning jars and lids prepared for canning (cleaned/heated per USDA canning guidelines). To make the brine, I mixed together white vinegar, granulated sugar, mustard seeds, celery seeds, and turmeric (a spice). I brought this mixture to a boil over medium high heat, stirring to dissolve the sugar. Once combined, I turned off heat. (only cause I made it up early).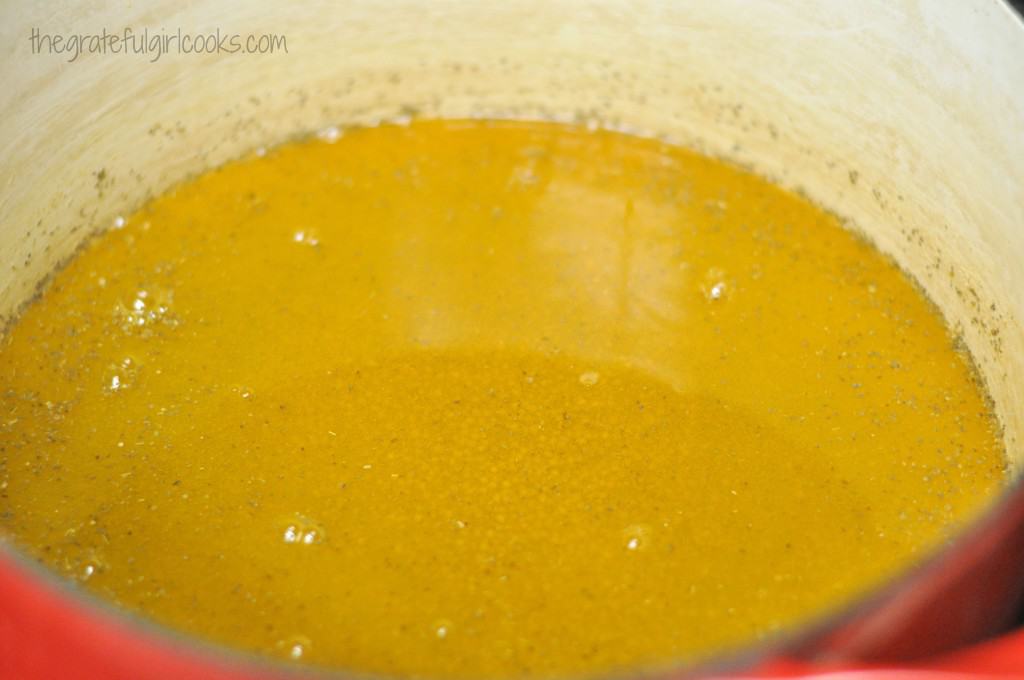 Once the cucumber mix had soaked for 2 hours, I poured them into a colander and drained the water off. I rinsed them very well, then drained them thoroughly.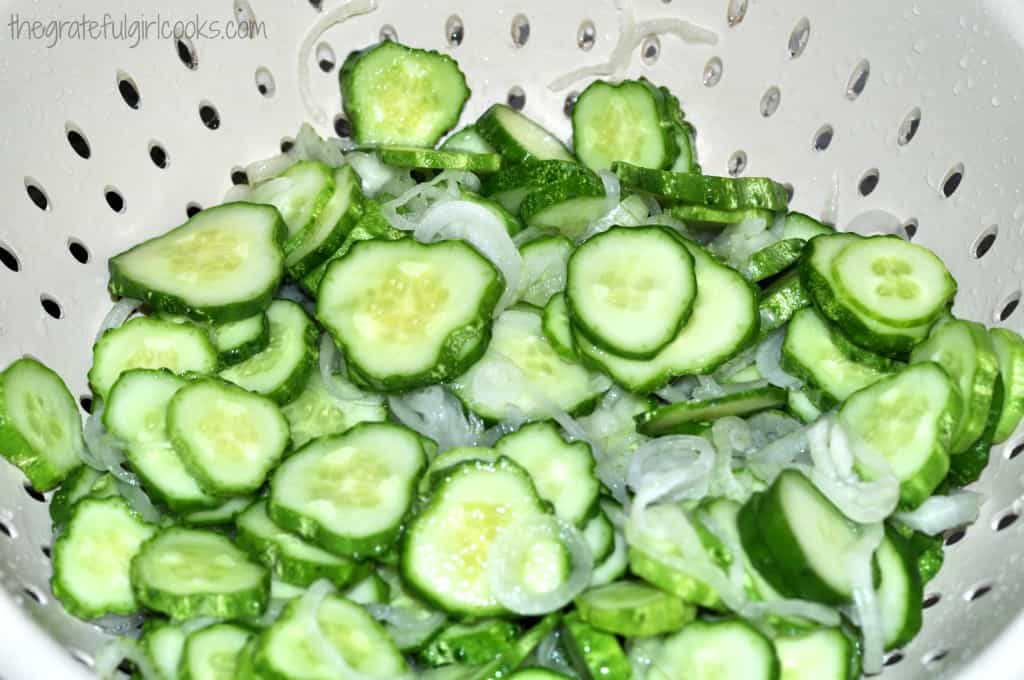 I brought the brine mixture back up to a full boil, added the cucumber mixture, stirred to combine, then brought the whole thing to a rolling boil.
I removed the pan from the heat, and packed the vegetables into my clean, hot prepared jars, leaving a 1/2 inch headspace at the top of the jar. I ladled the hot brine in, to cover the cucumbers, removed air bubbles, and added or removed more brine, if necessary, to keep the headspace at 1/2 inch.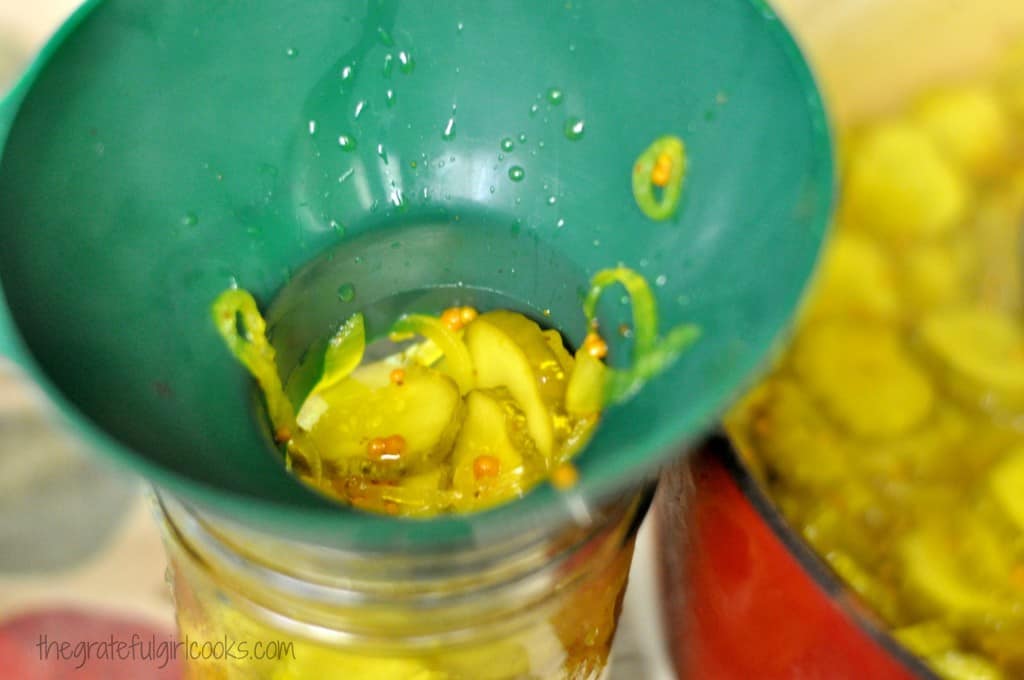 I wiped the rims of the jars clean, to ensure a good seal, then placed heated flat lid on top, then screwed on the jar band to finger-tip tightness. Onto the canning rack in the canner full of simmering water went the jars. I made sure they were completely submerged in water (plus an inch of water over the tops of the jars). I brought the water to a full boil, then processed the pickles for 10 minutes.
When they were done, I removed the canner lid, waited a few minutes, then removed jars with canning tongs to a dish towel on the counter to cool. Once the jars were completely cool, and I tested them to make sure they were sealed, I stored the jars (upright) in our pantry, to await the big moment when we open and enjoy them. Here are a couple of the jars, right out of the canner.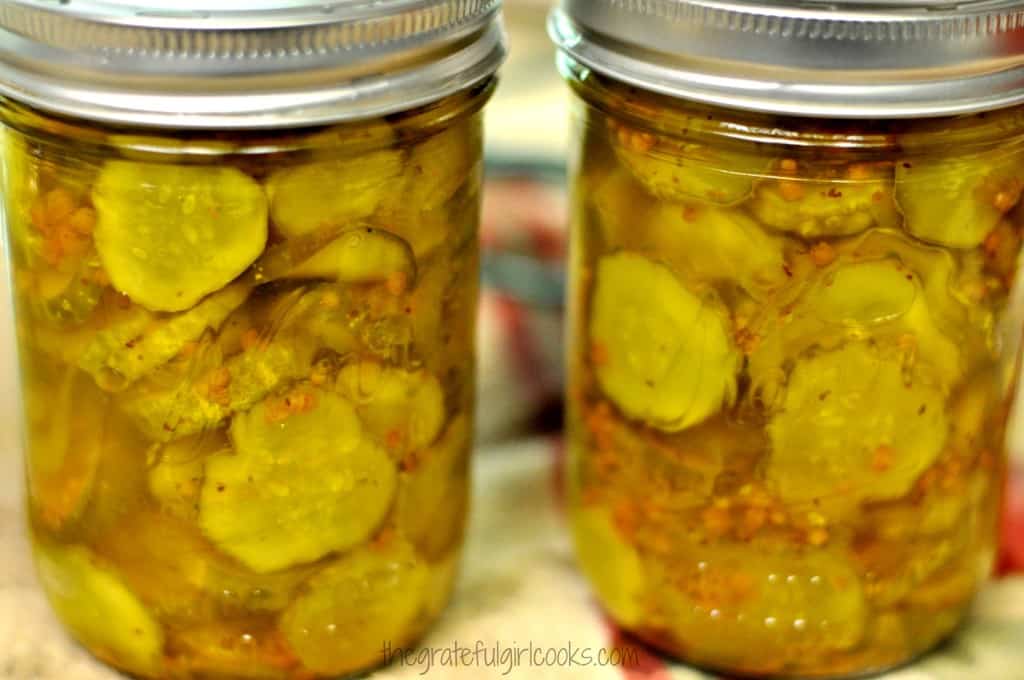 Hope you will give these delicious pickles a try! They really are quite good (yes, I snuck a few samples before sealing the jars)!
Update: I served these pickles on the side for Thanksgiving 2015… Delicious! Here's a picture: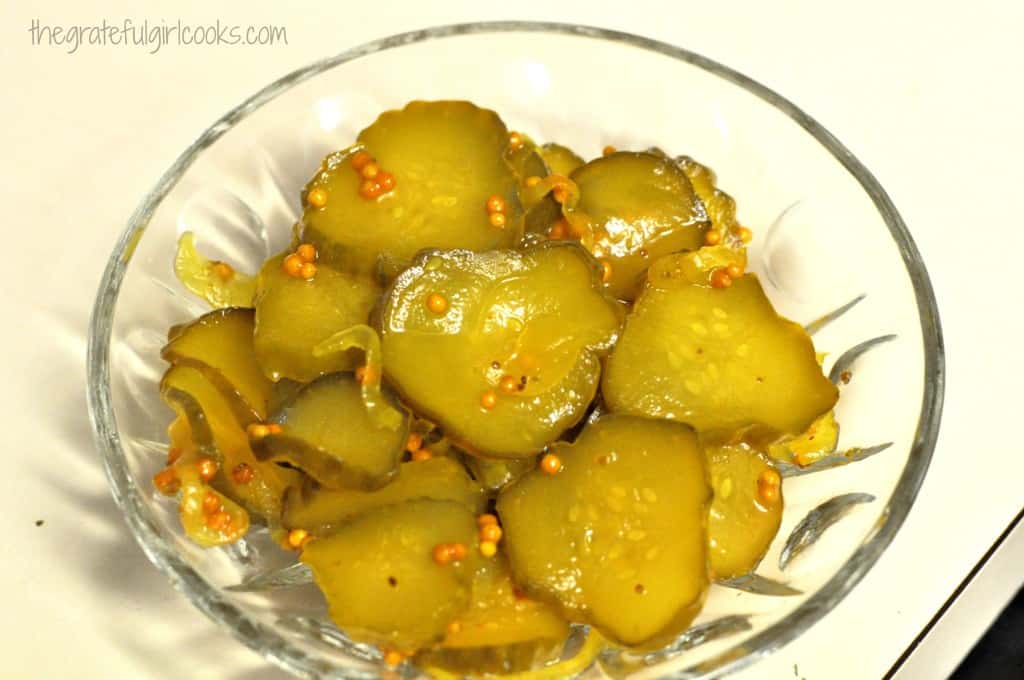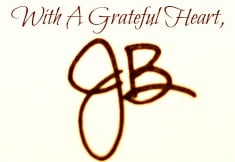 Recipe Source: Ball Complete Book of Home Preserving, Published 2006,by Robert Rose, Inc., page 303.