If you like chicken and broccoli, you will LOVE these Chicken and Broccoli Alfredo Stuffed Shells! Such a "comfort food" dish… with cheesy Alfredo sauce coating the chicken and broccoli inside jumbo sized pasta shells! Yum!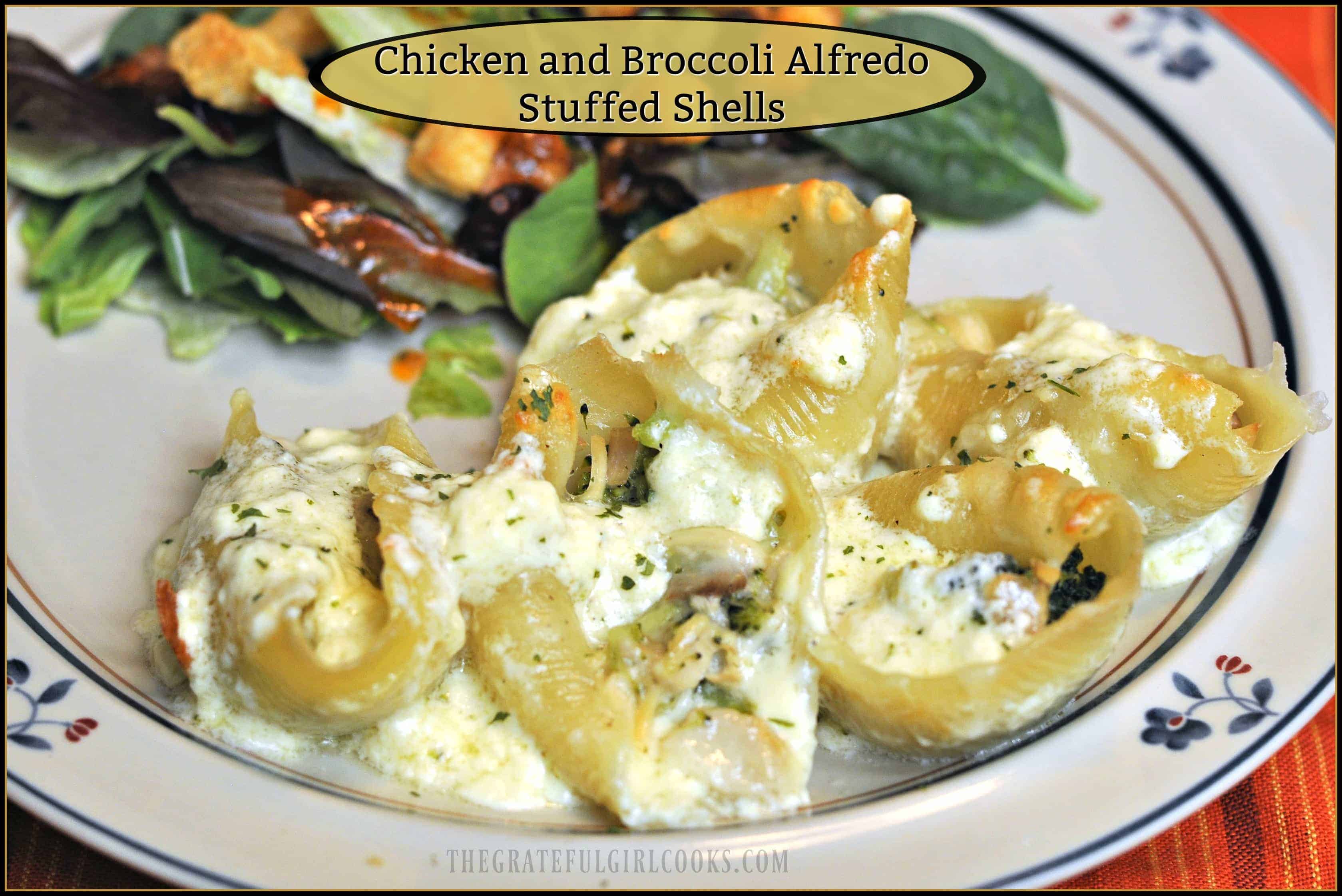 There are so many ways to enjoy stuffed pasta shells, and this recipe caught my attention.  How can you go wrong with pasta, chicken, broccoli, AND cheesy Alfredo sauce?  We really enjoyed this fairly simple to prepare dinner.   We also enjoyed finishing off the leftovers the next day!  Here's how to make these delicious stuffed shells:
Prepare the jumbo pasta shells by cooking according to the package directions. Cook until the pasta is al dente, then drain and place pasta shells on a large baking sheet to cool, separating them so they don't stick together while cooling. Set aside.


While pasta is cooking/cooling, prepare the Alfredo sauce by combining butter, garlic, heavy whipping cream and milk in a pan on medium heat. Stir together ingredients and bring them to a low simmer (do NOT boil).  Place the egg yolks in a small bowl, beat until blended, then temper the eggs (this slowly raises the temperature of the egg yolks to prevent them from scrambling when they hit the simmering hot Alfredo sauce). To temper the eggs, add a spoonful of the hot Alfredo sauce to the egg yolks, whisking the mixture as you add. Repeat the process with several more spoonfuls, one at a time, whisking each spoonful into the eggs. Once you have done this, slowly drizzle the egg yolk mixture into the Alfredo sauce, whisking as you add.  Stir mixture well to combine, then remove pan from the heat.

After pan has been removed from heat, stir in 1/2 cup of mozzarella cheese and the Parmesan cheese. Stir to combine.  Season to taste, with salt and black pepper. Set aside.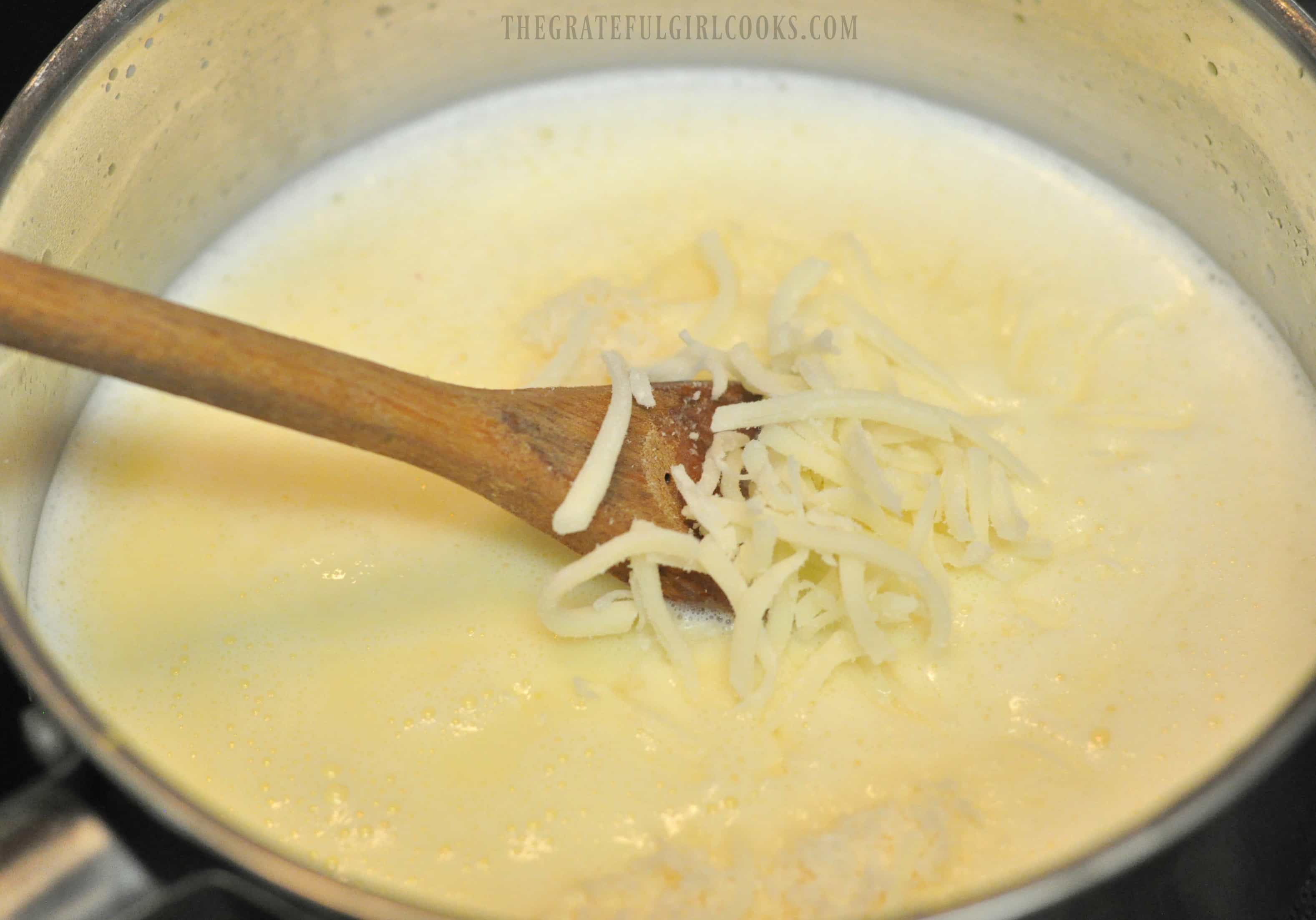 In a large mixing bowl, combine shredded/chopped chicken, chopped steamed broccoli and 1/2 cup of the Alfredo sauce. Stir to combine.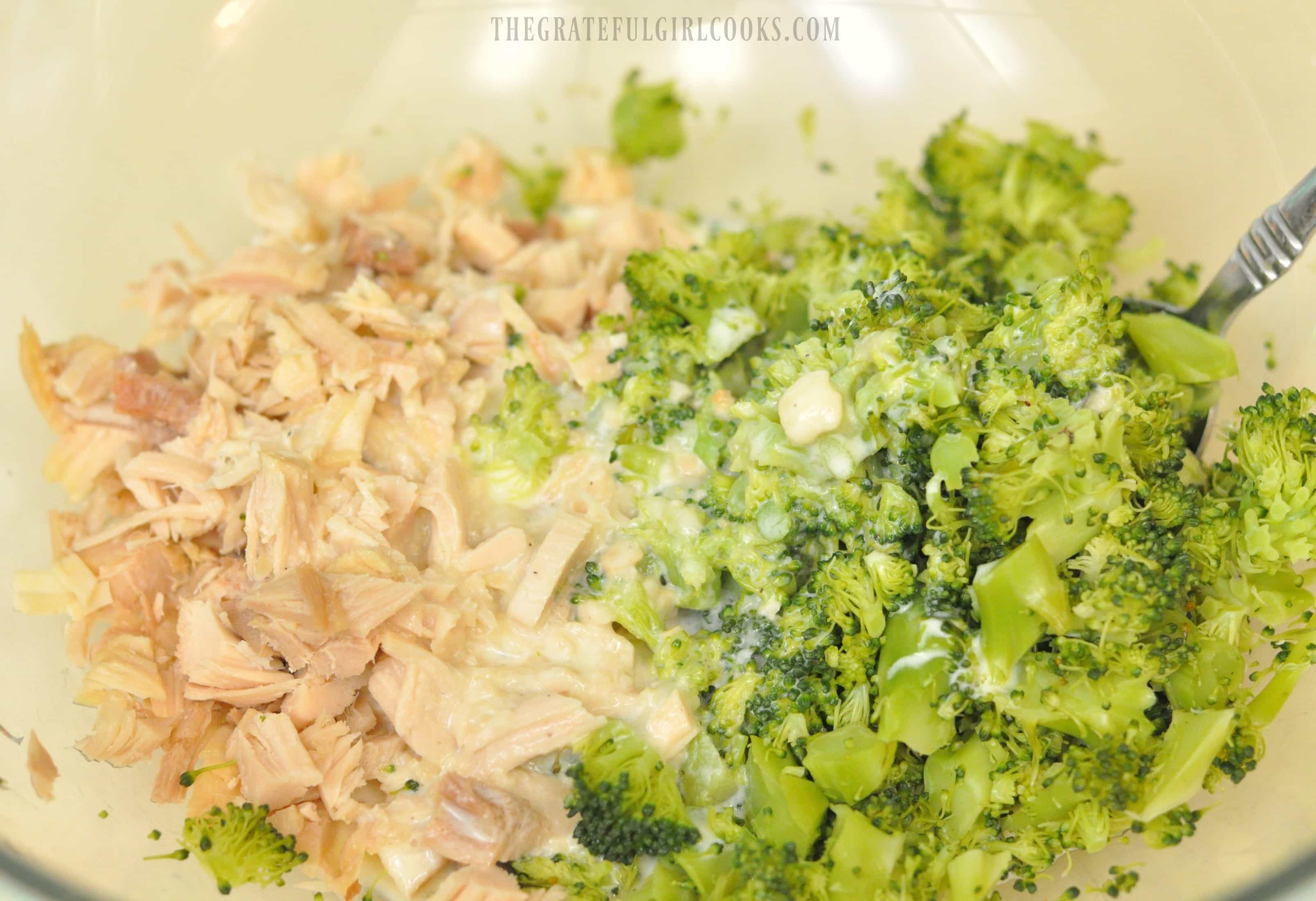 To assemble: Place a couple spoonfuls of Alfredo sauce in the bottom of a 9×13 cake pan.  Place a large spoonful of the chicken/broccoli mixture into each pasta shell.  Place filled shells on top of sauce in pan.  Divide remaining sauce over the tops of the pasta shells, then sprinkle with the rest of the mozzarella cheese (1/2 cup).

Bake, uncovered in a preheated 350 degree oven for 25 minutes. When done, the cheese sauce will be bubbling up around the shells, and cheese will be melted on top of shells. Remove pan to a wire rack, and let pasta shells cool for a minute before serving.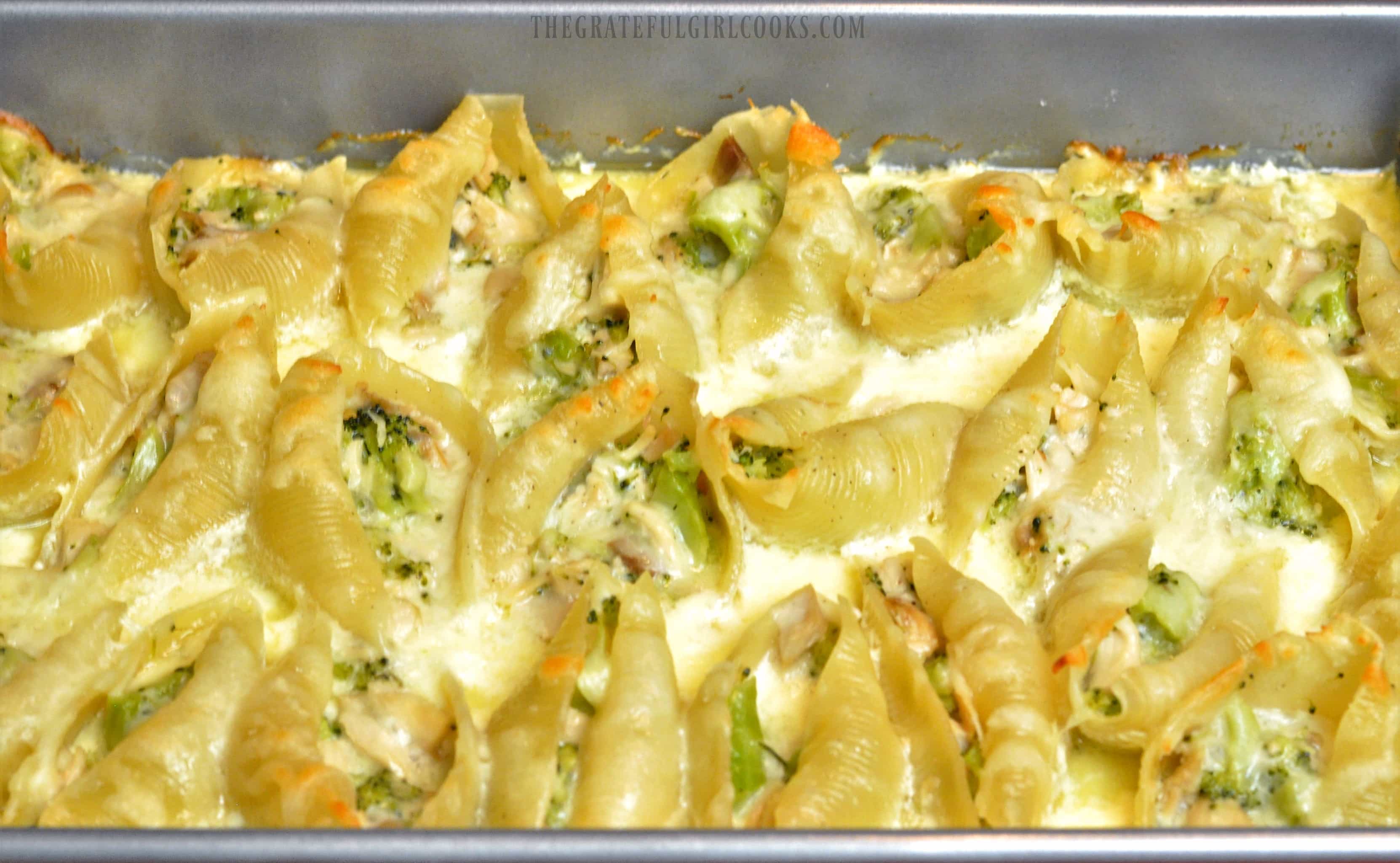 Place pasta shells onto individual serving plates and spoon some of the remaining Alfredo sauce over the top.  Sprinkle with dried parsley flakes, if desired… and enjoy this delicious meal!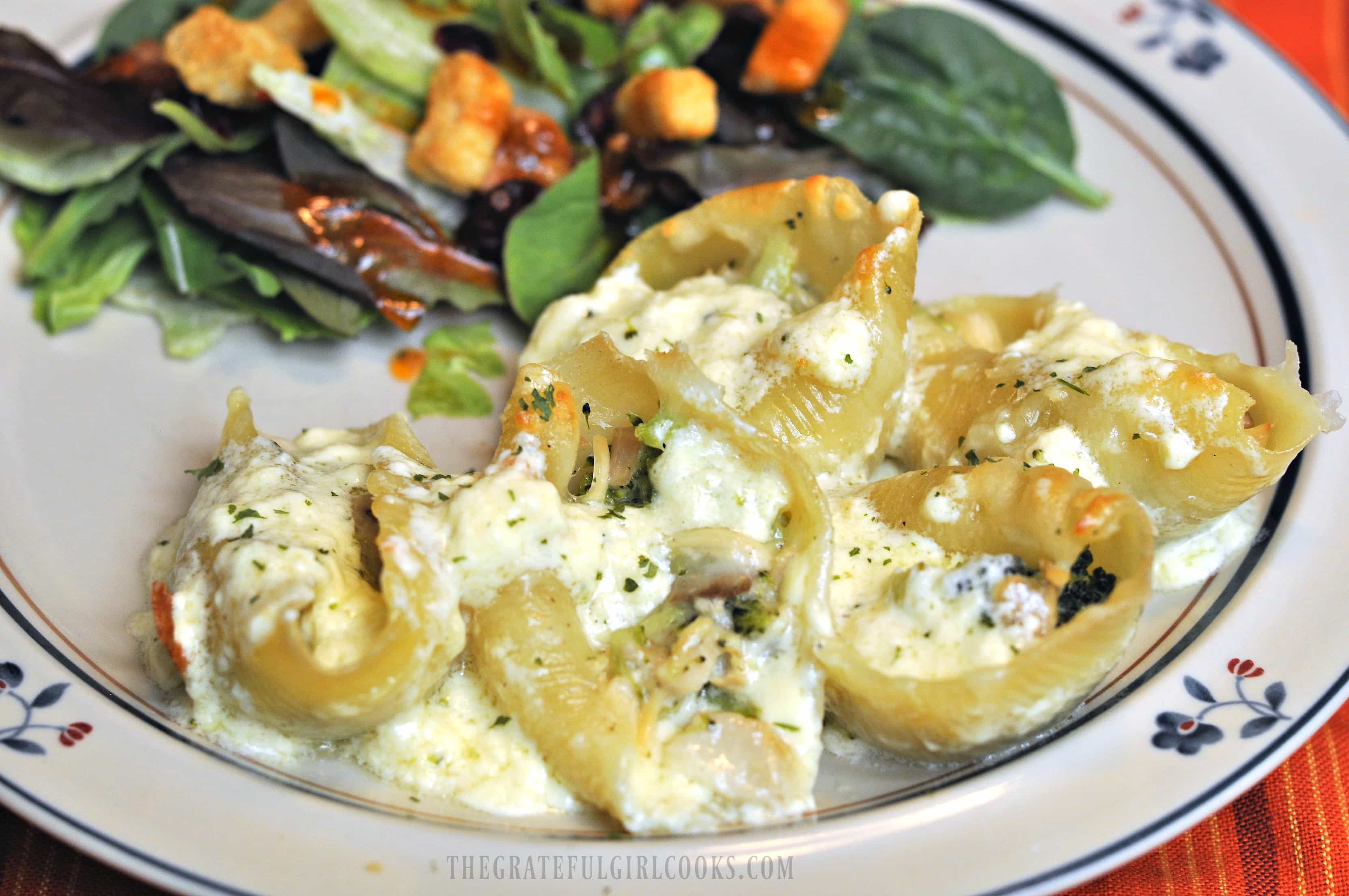 I hope you enjoy trying this stuffed shell recipe. My husband and I really appreciated the leftovers, as well (just as good the second time around).  Have a wonderful day, and strive to be kind. It's so simple to do… and can really encourage or make an impact on someone who might be hurting.  May God bless you.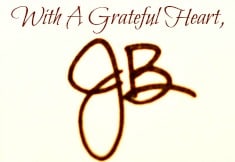 Recipe Adapted From: http://tastesbetterfromscratch.com/chicken-broccoli-alfredo-stuffed-shells/



Here's another to pin on your Pinterest boards!

Save
Save
Save
Save
Save
Save
Save
Save
Save
Save
Save
Save
Save
Save
Save
Save
Save