Happy Fourth of July week! One of the ways we celebrate this holiday each year is by making homemade ice cream. One of our favorites is Chunky Monkey Ice Cream (copycat).  Creamy, cold ice cream featuring bananas, chocolate chunks and toasted pecans make this special!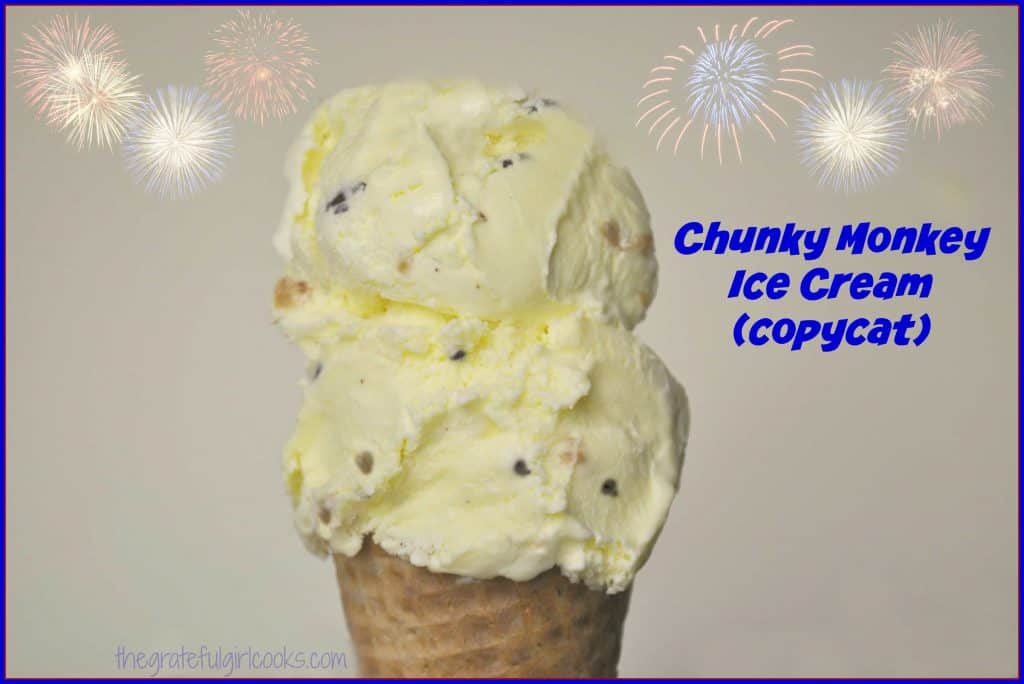 I am fortunate to have an indoor Cuisinart ice cream maker I was given for a birthday several years ago, and have loved trying LOTS of different recipes with my family. The first time I made this recipe (I was experimenting with different flavors), we all crowded around the ol' ice cream maker taking spoonfuls out when it was done, and our reactions were priceless. We were amazed how delicious this ice cream was… I've continued making it to this very day!
Ice cream is frozen, then during the last few minutes banana puree, toasted pecans and chocolate chunks are added to mixture.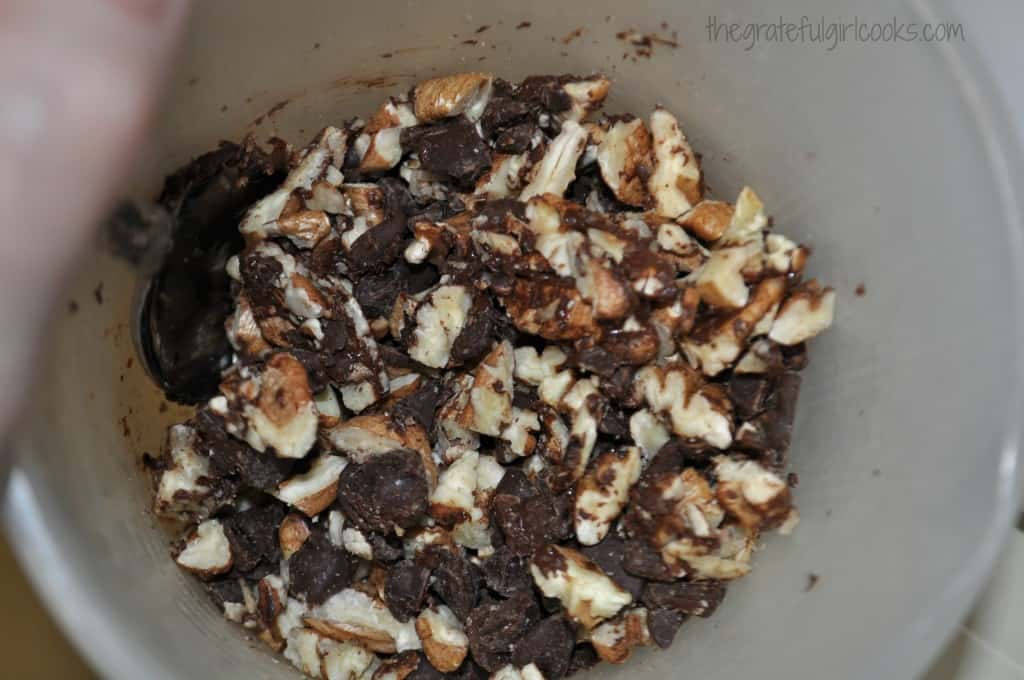 Here is what it looked like, right when the ice cream was done. All I needed was someone to hand me a spoon at this point, and I was in my happy place!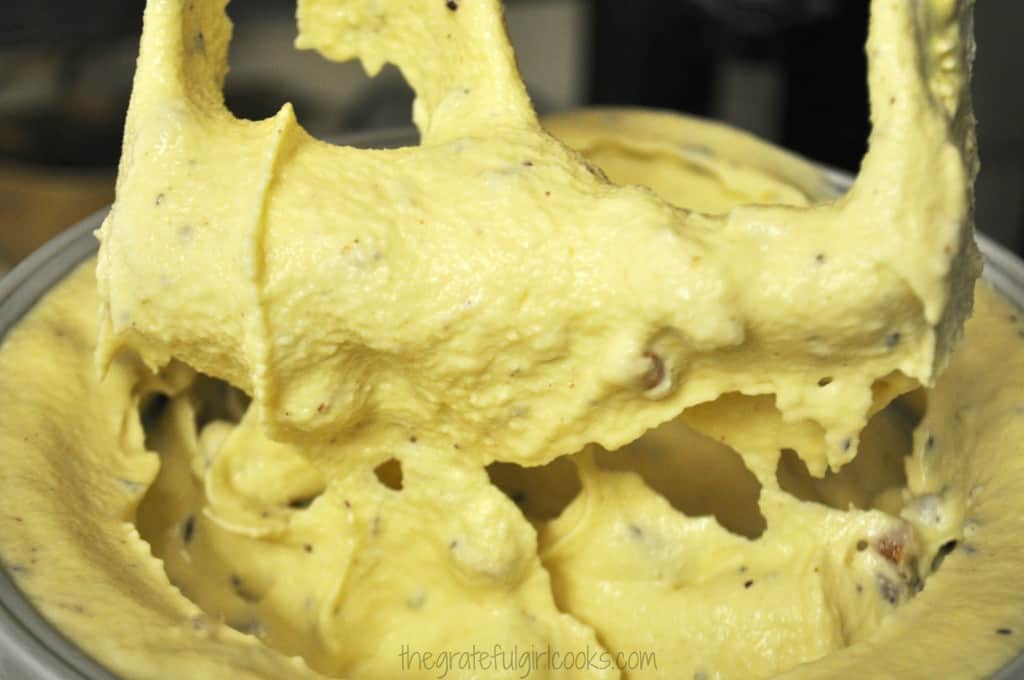 I placed the rest of the ice cream into a covered container (you know… what we didn't devour), and put it into the freezer for a couple hours to firm up even further, for some good scoops later.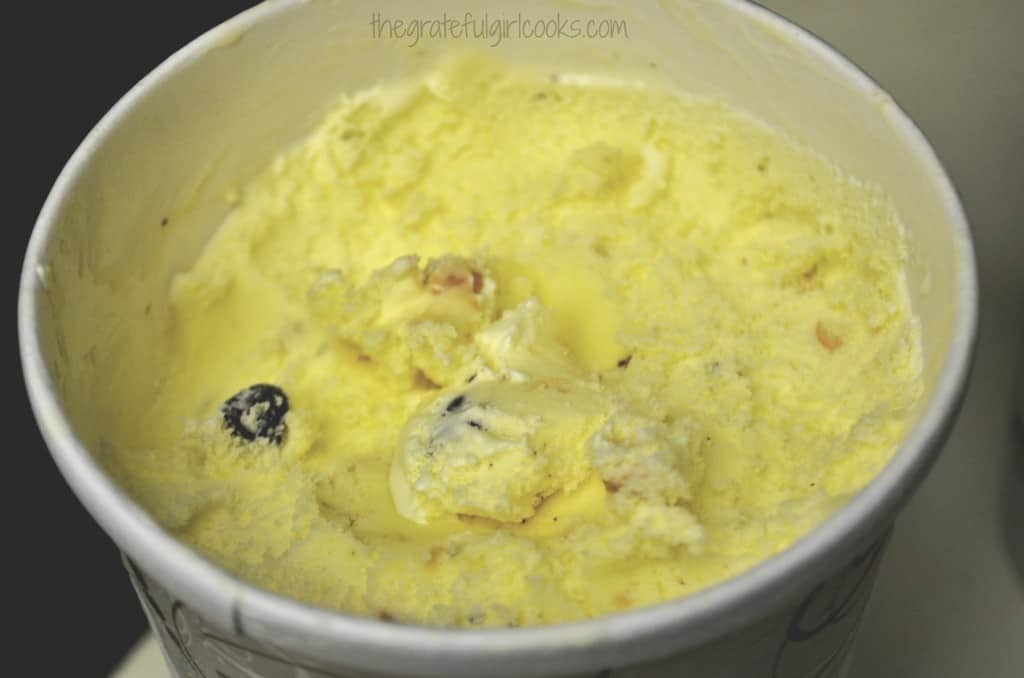 And there you have it… perfectly scoop-able and an incredibly delicious "copycat" version of Chunky Monkey! Now… where's my spoon?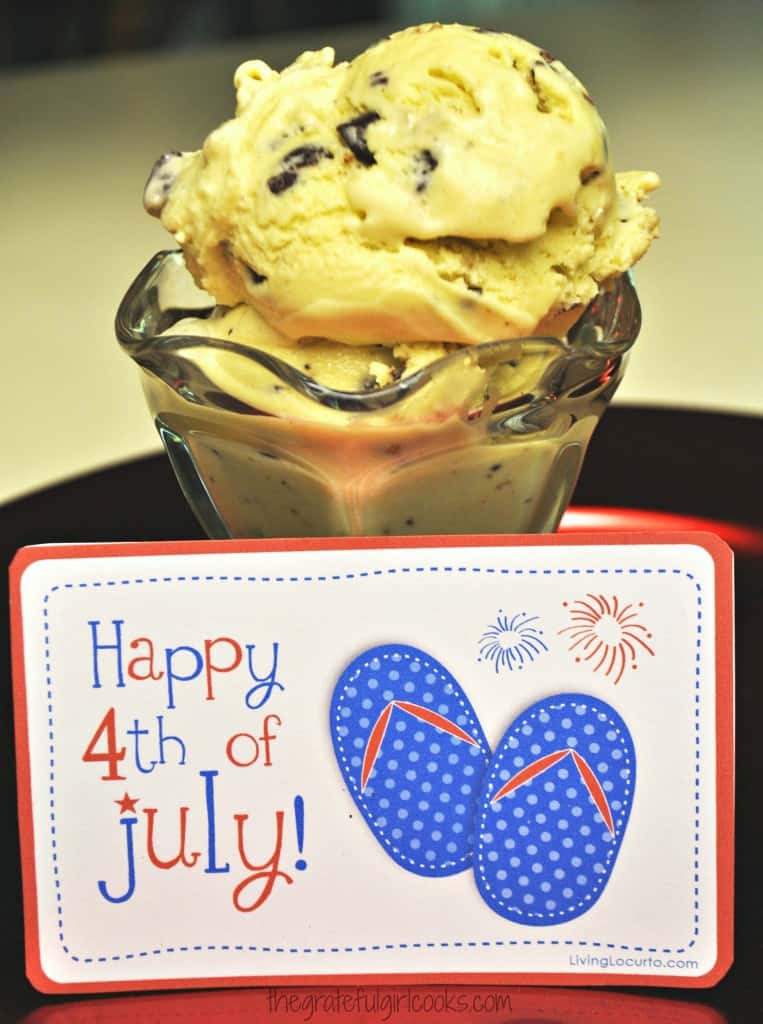 Have a wonderful 4th of July celebration, friends. I am truly grateful and blessed to be a proud citizen of this great country.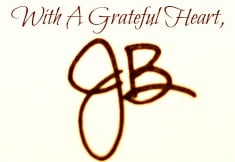 Recipe Adapted From:  Cuisinart Automatic Frozen Yogurt-Ice Cream & Sorbet Maker Instruction And Recipe Booklet, published 2002 by Cuisinart.

Save