It's a rainy morning here in Oregon. I'm sitting here in my home office writing this recipe for the Parmesan Honey Pork Roast I cooked in my crock pot recently… and I'm getting hungry!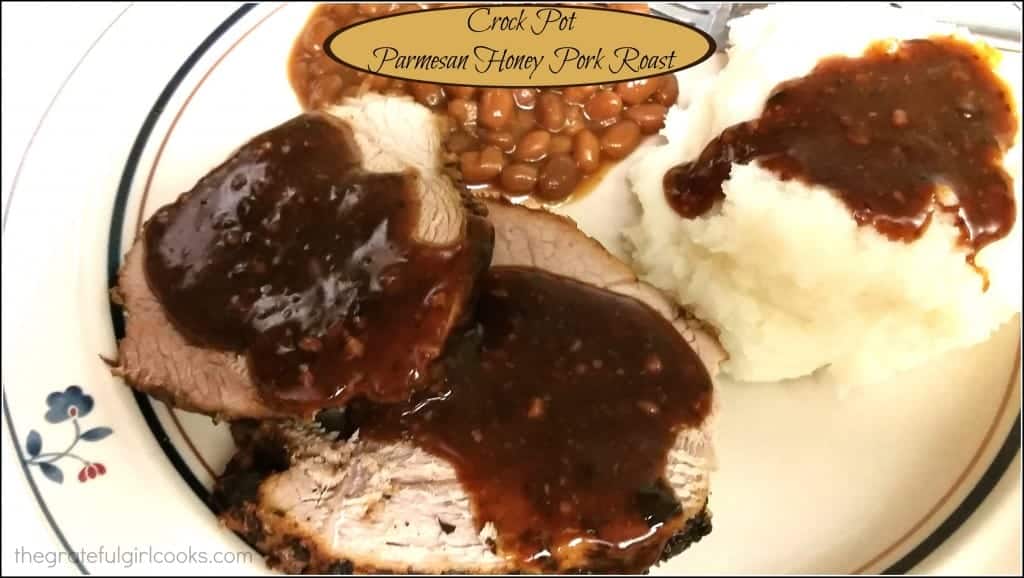 We loved this new pork roast recipe I found on Pinterest, from Six Sisters Stuff. What cracks me up about the picture I took of our meal is that, while I normally add color to our dinner plates, via a green salad or colorful vegetables…the night I made this, my husband asked for baked beans to go with the pot roast and the mashed potatoes, so everything I served us that night was BROWN. I should have re-named this meal "The Entirely Brown Meal". Oh well… even though the color scheme on our plates was beyond boring, at least it tasted fantastic!
The pork roast only took 10 minutes to get ready, then cooked all day in my crock pot… by dinner the house smelled wonderful and all I had to do was slice it up, make a quick gravy with the juices, and serve it… how hard is that?
The sauce is wonderful… made with Parmesan cheese, honey, basil, garlic, soy sauce, etc. The meat is packed with flavor and is amazingly tender! The juice remaining in the crock pot is then made into a wonderfully delicious gravy to spoon over the pork (and the mashed potatoes on the side…totally recommend!) Sure think you're gonna love this easy meal as much as we did… hope you will give it a try! But for heaven's sake… get some color on that plate!!!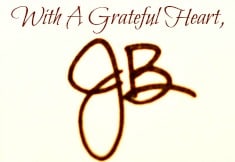 Original Recipe Source: http://www.sixsistersstuff.com/2011/12/slow-cooker-parmesan-honey-pork-roast.html

Save
Save