I recently made some delicious Cumin-Dusted Pork Cutlets with Citrus Sauce for our dinner and wanted to share this very simple recipe with you today.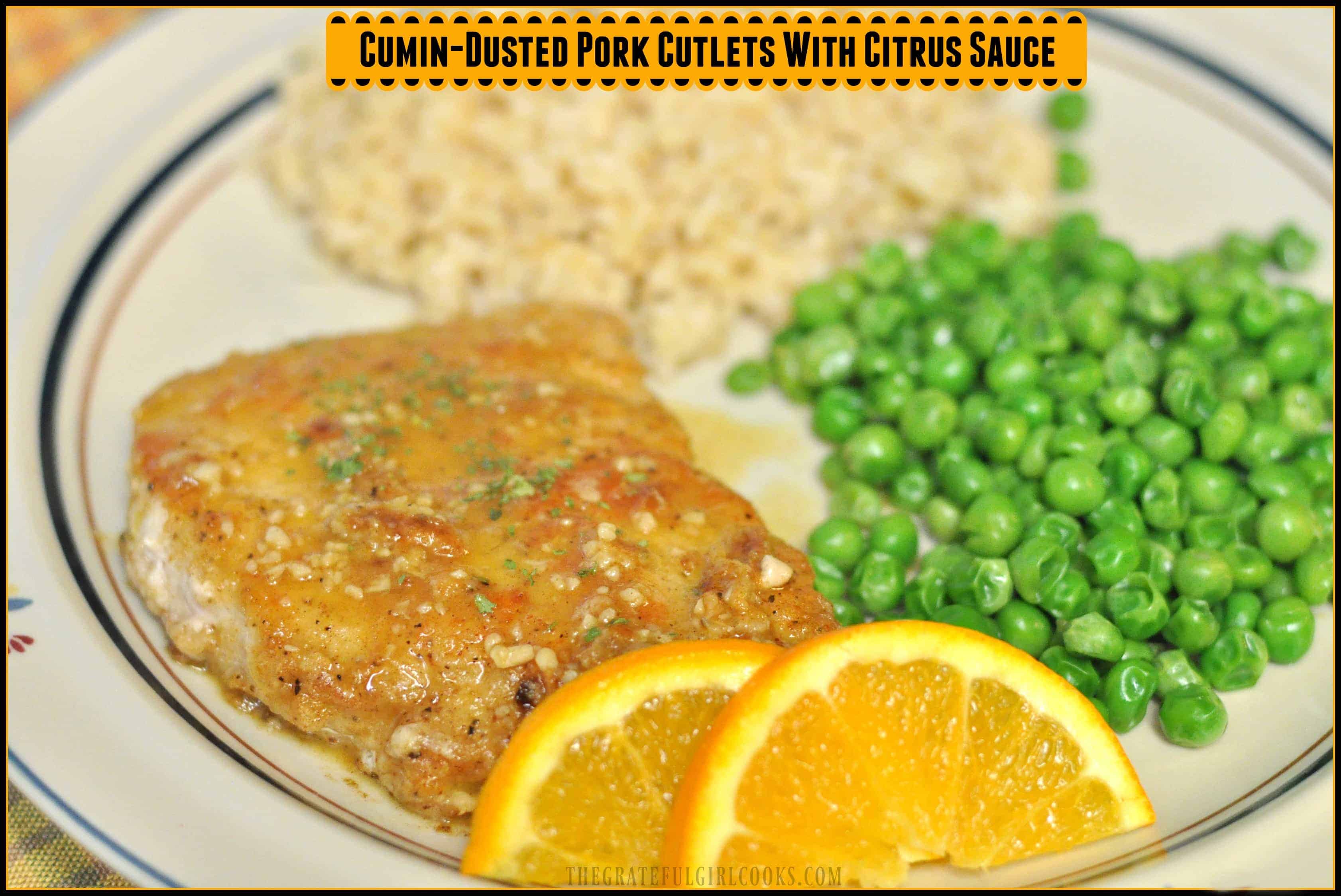 The recipe originated on the Epicurious website and sounded interesting, so I decided to try it, only making a couple tweaks to the original recipe. The pork cutlets are seasoned, then pan-seared. As soon as they are done, a quick and easy citrus sauce (with orange juice, lemon juice, and garlic) is made and then spooned over the cooked pork chops, then served. It really couldn't be any easier!  Here's how to make them:
If using thin, small cutlets, a serving size would be 2 cutlets per adult (and you will NOT need to pound them down).  You want to use fairly thin pork cutlets so they will cook quickly.  Lightly season the pork with salt and pepper, and set aside.  **NOTE: I ended up using slightly larger and thicker boneless chops that I already had in my freezer for this meal, so I pounded each piece with a meat mallet between plastic wrap to flatten them out more (to about 1/2 inch). Since they were large pork chops to begin with, we had 1 cutlet per serving.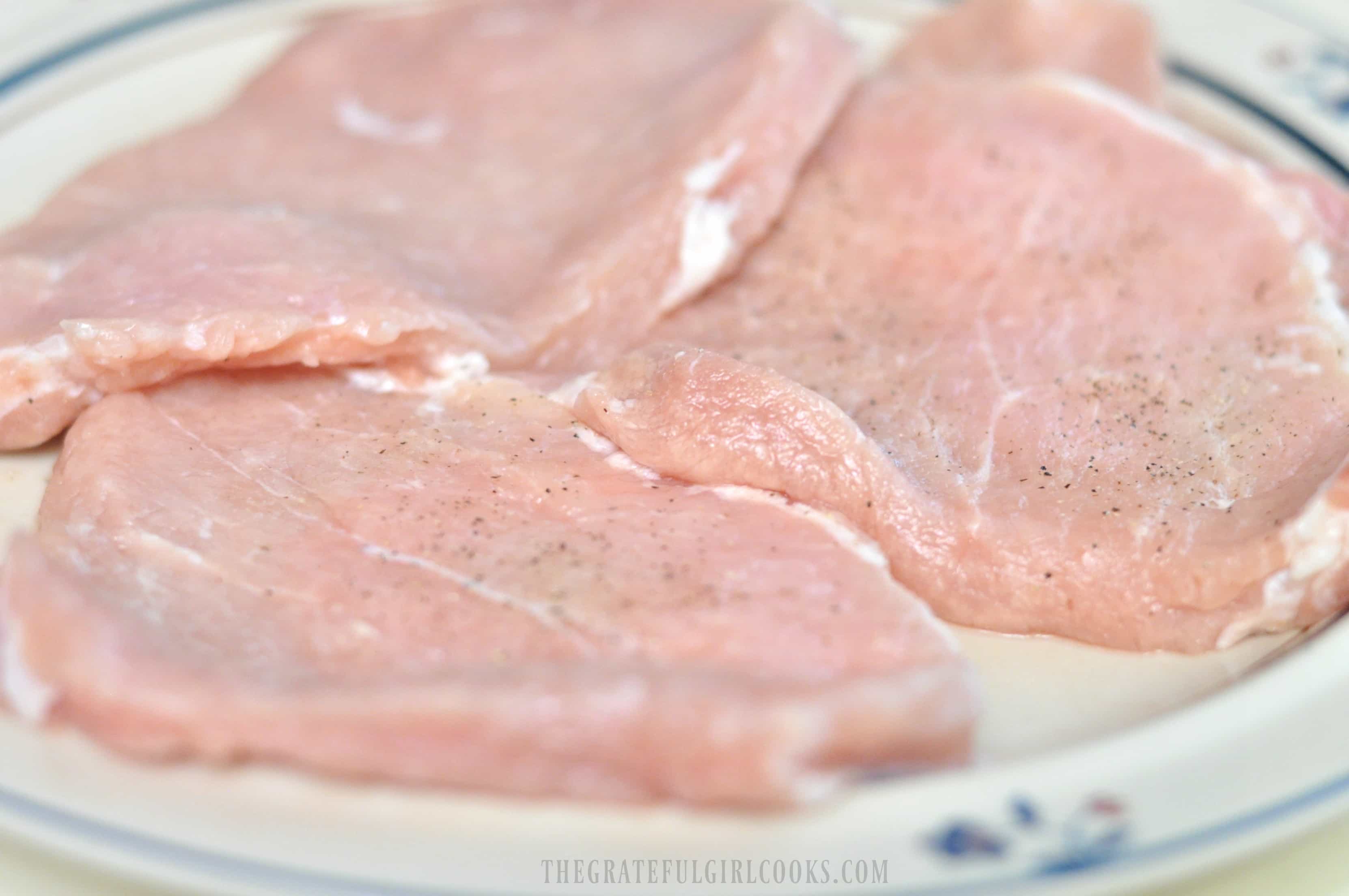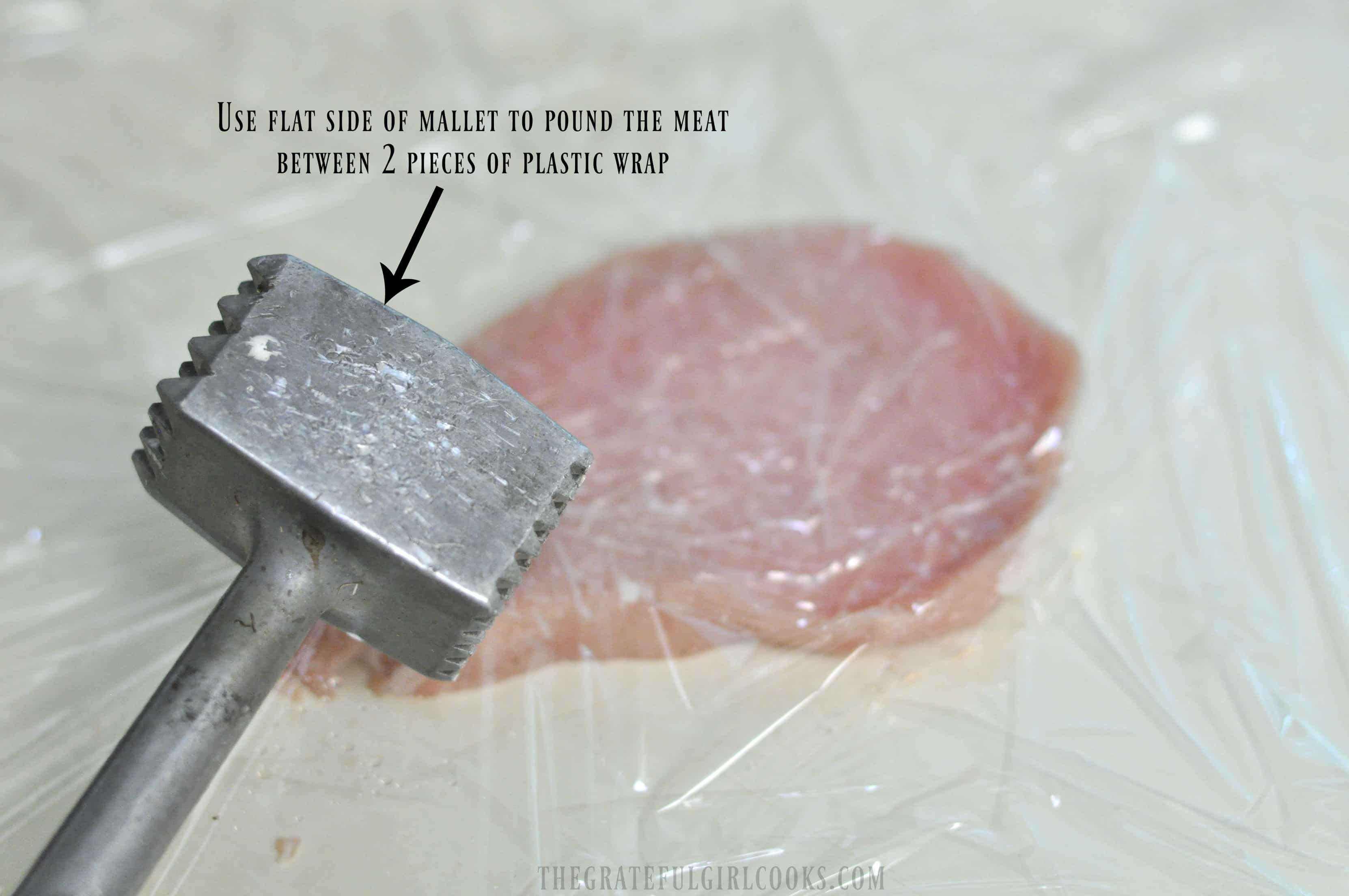 On a plate, mix flour, ground cumin, chili powder, garlic powder, salt and pepper until combined.  Once mixed, coat each pork cutlet (on both sides) with seasoning. Make sure to shake off any excess flour.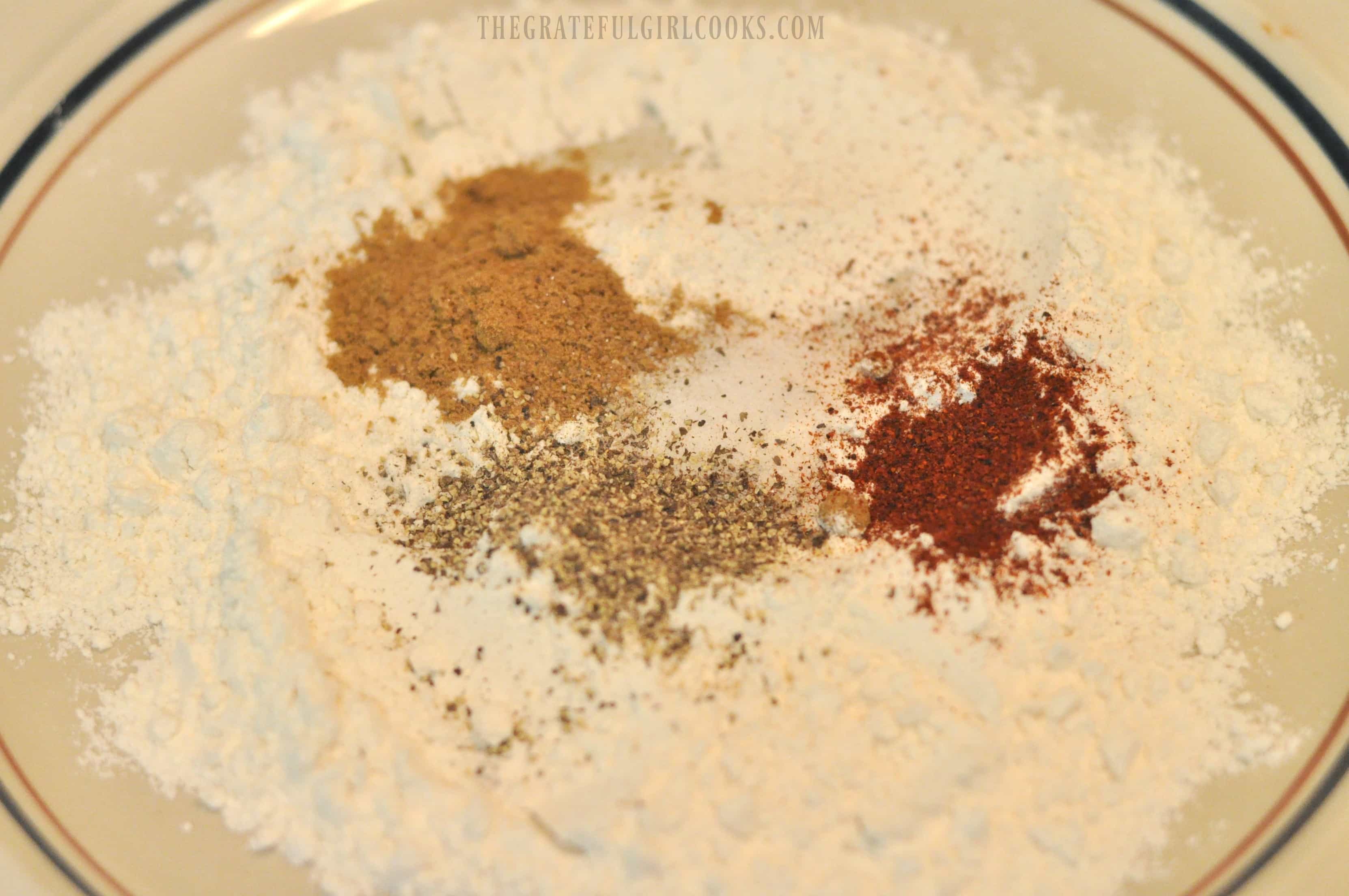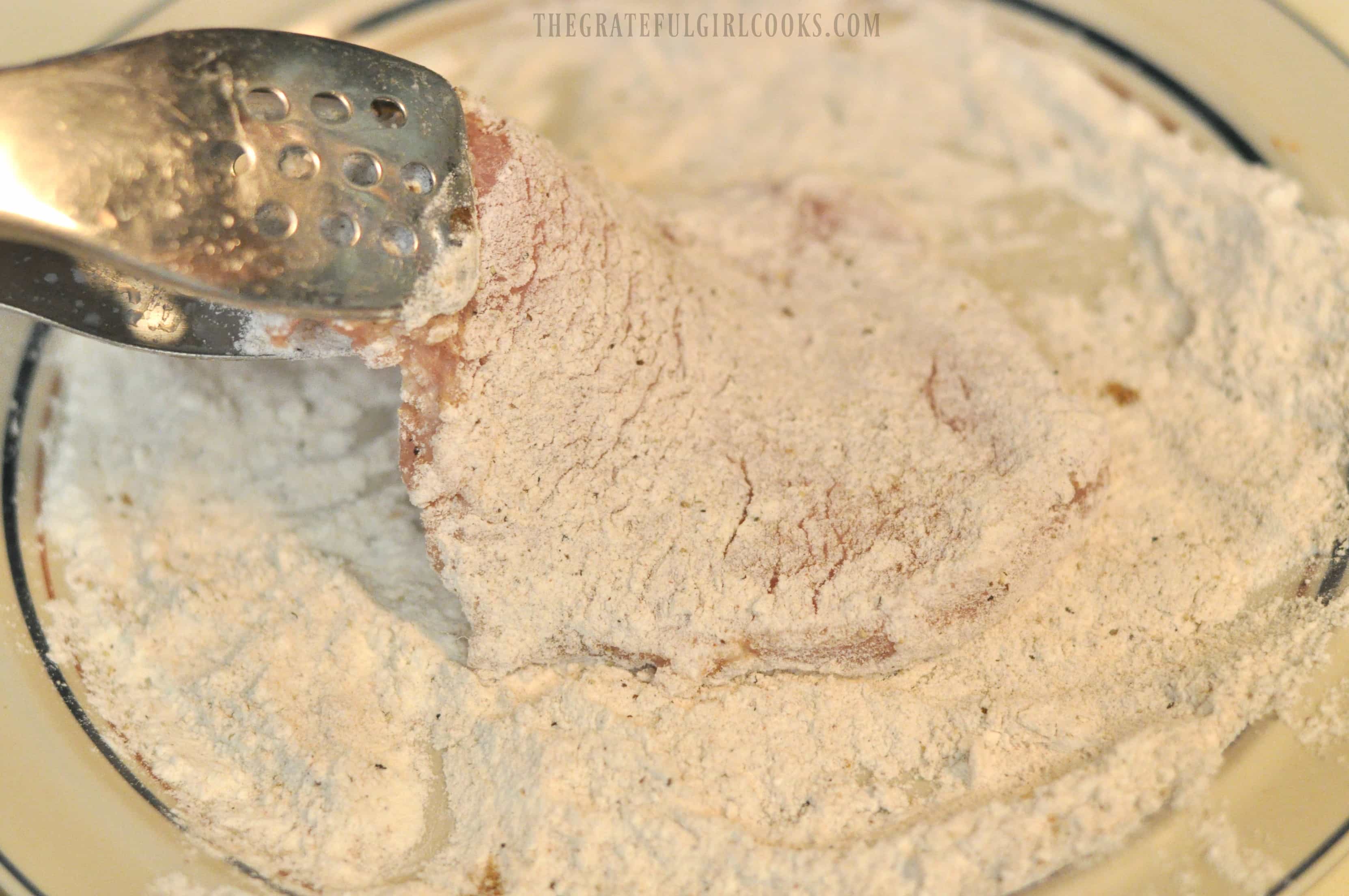 Heat 1 Tablespoon of olive oil on medium-high heat in a large non-stick skillet. Once oil is very hot (but not smoking), add cutlets. They should sizzle when they hit the hot oil.  Cook 3-4 minutes on first side, then turn over and cook other side for same amount of time (until fully cooked through and golden brown). Remove pork cutlets to serving plate; keep warm.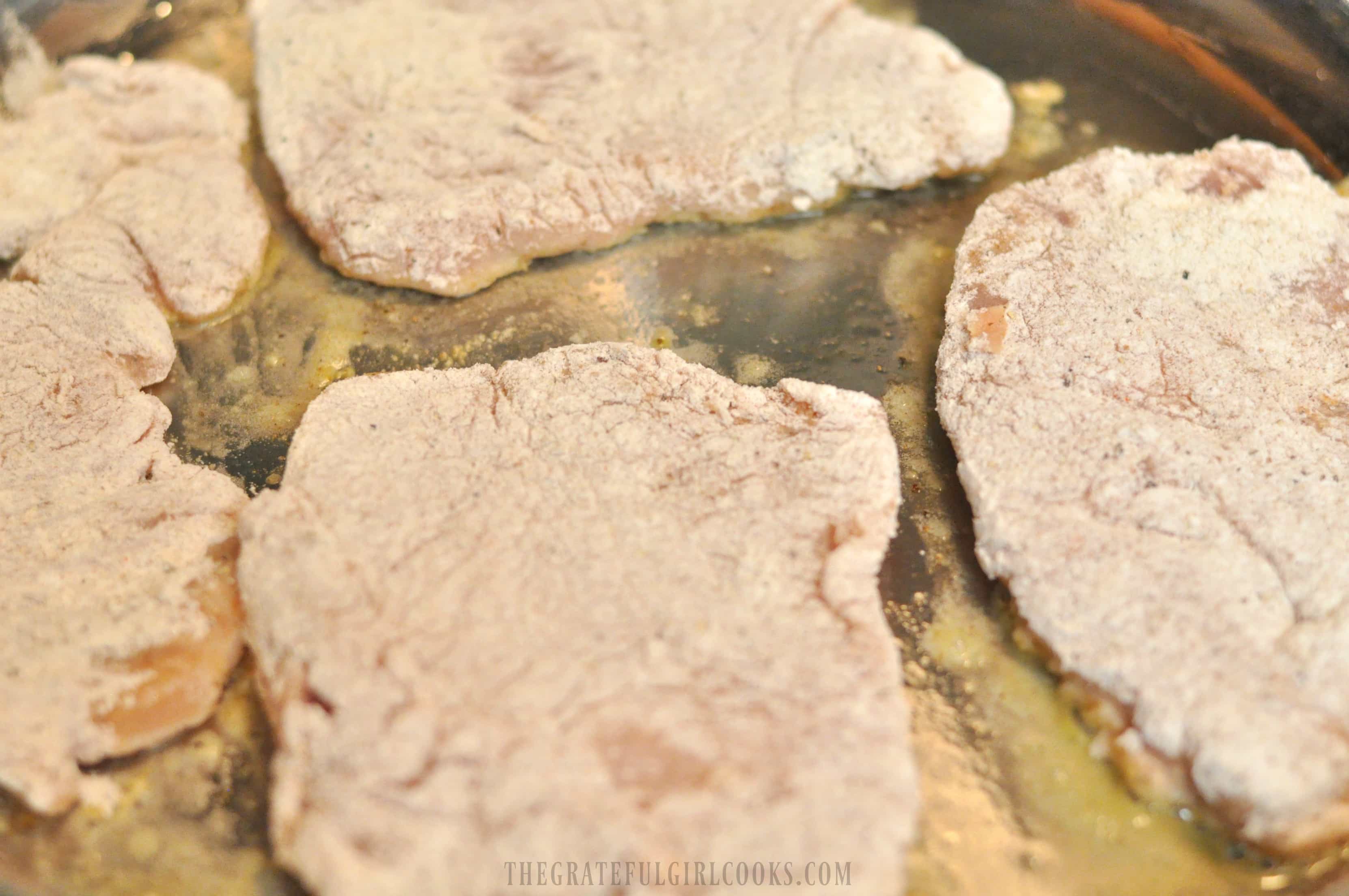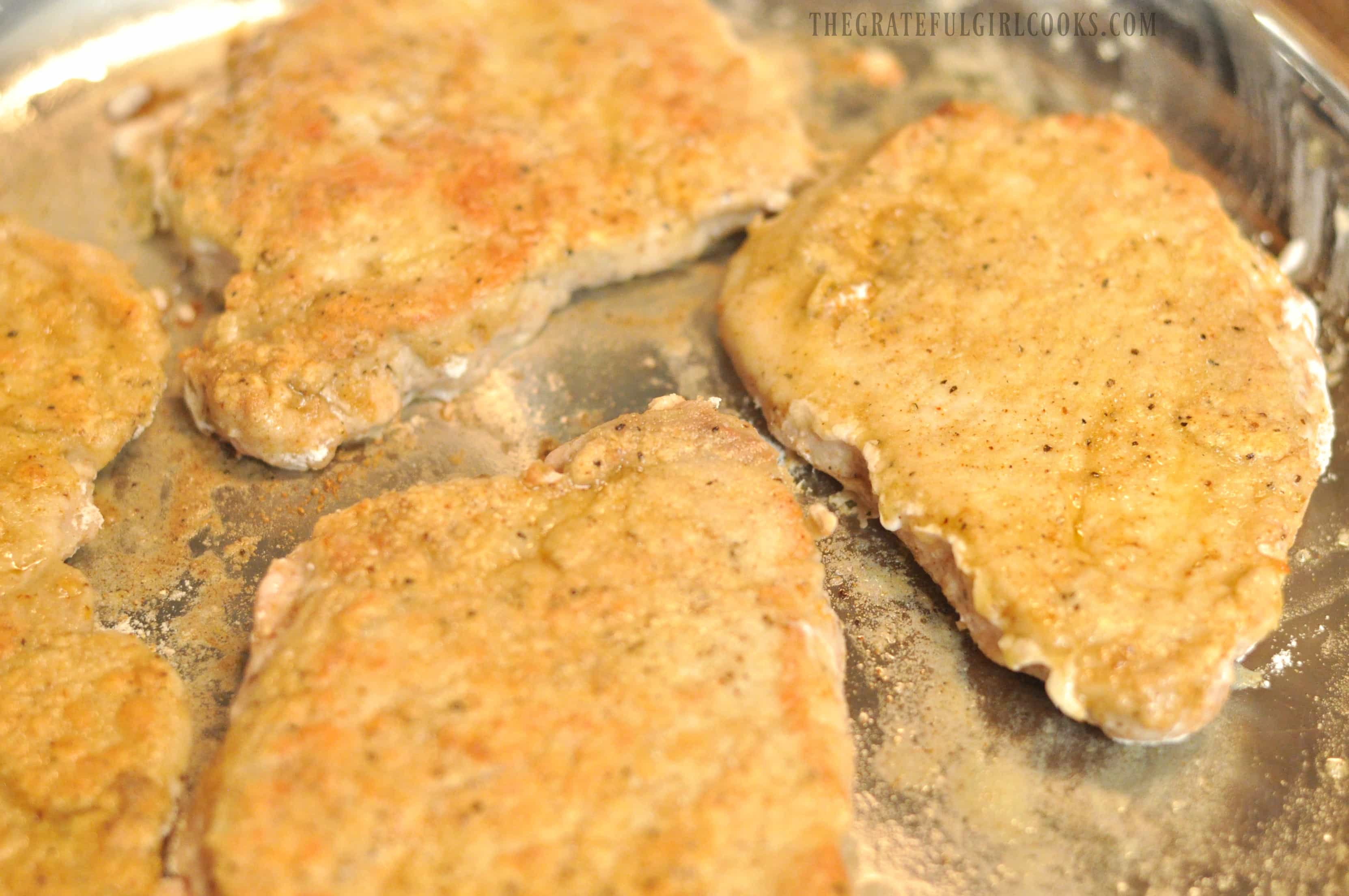 Do not clean out the skillet (the brown bits on bottom of skillet help to flavor citrus sauce!). Add 2 Tablespoons olive oil to skillet; heat on medium.  Add minced garlic to skillet; cook for about 15-30 seconds, stirring constantly (don't burn it!).  Add fresh orange and lemon juices, and a few orange slices.  Bring mixture to a boil, stirring occasionally, until liquid has reduced and thickened a bit (this will take about a minute or so). Taste sauce; add additional salt and pepper, if desired. Remove sauce from heat.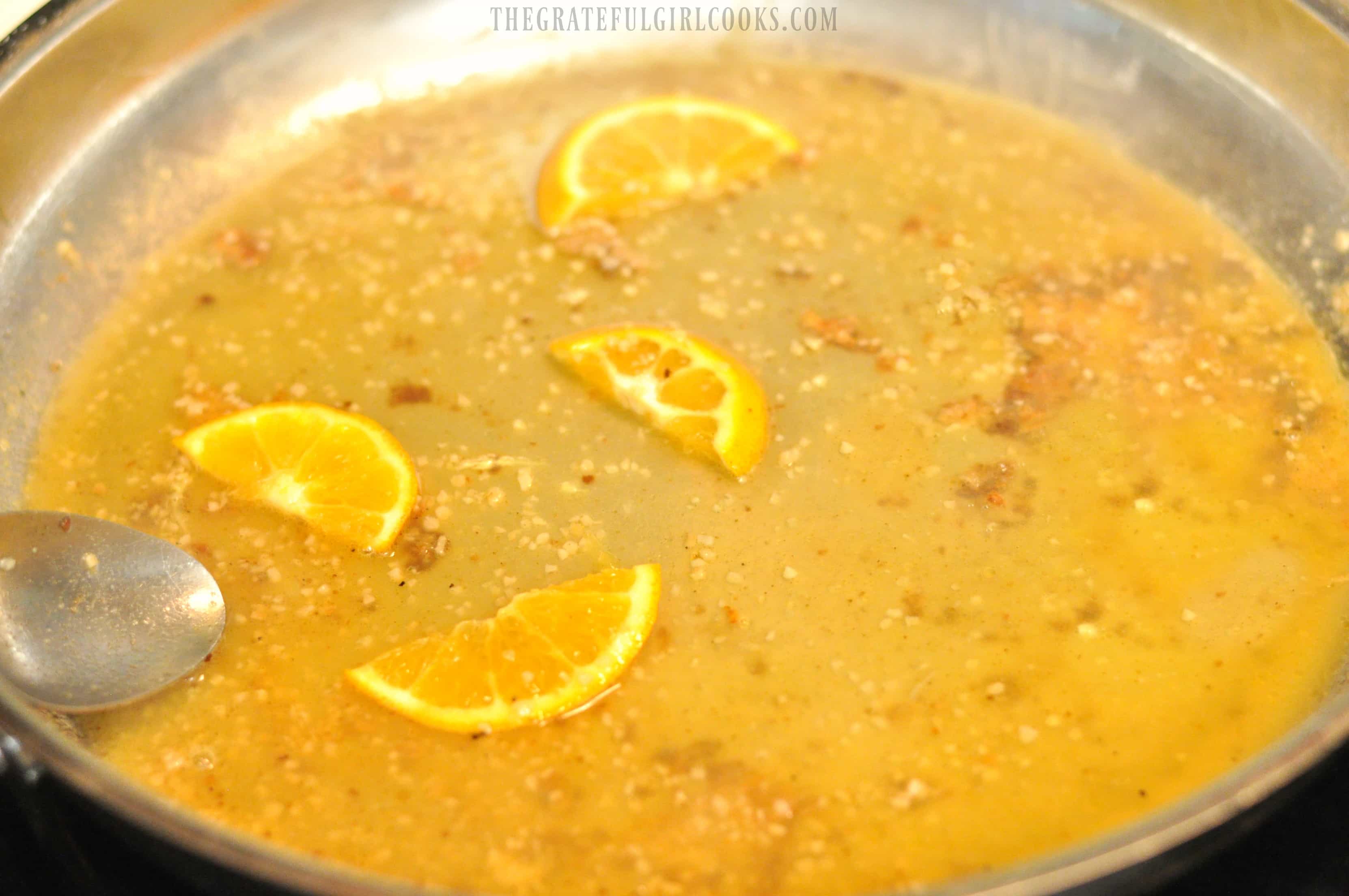 Spoon sauce over the pork cutlets. Garnish with thin orange slices and parsley (fresh or dried) if desired. Serve and enjoy!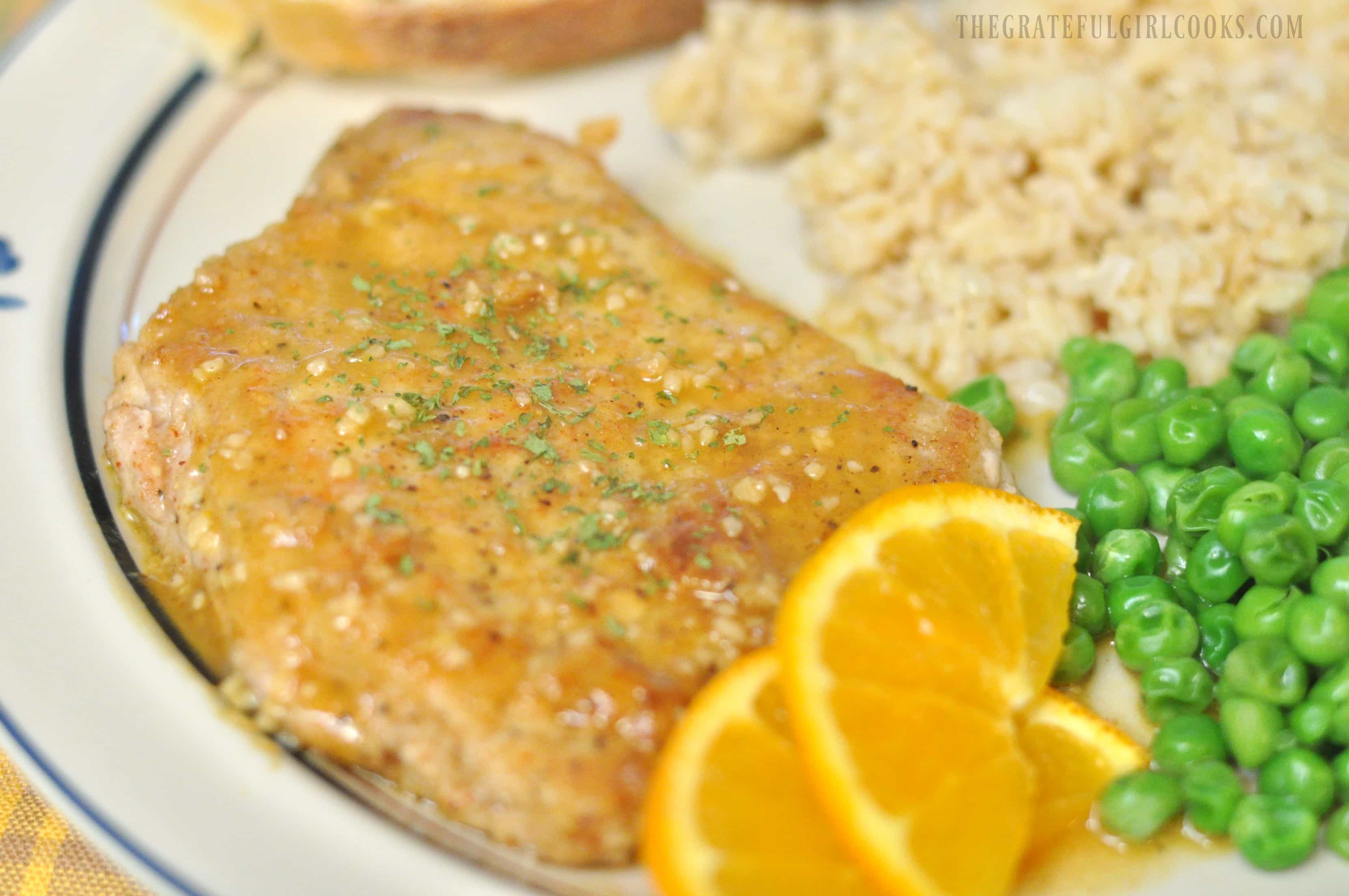 The pork has a nice, slightly Southwestern flavor (the cumin does not overpower it).  The sauce makes enough for 4 servings (single cutlet). If serving 2 cutlets per person, the recipe as written makes 2 servings.  Hope you will consider making this easy, tasty dish. Have a great day, friends.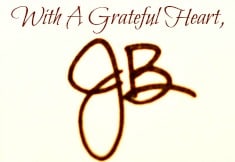 Recipe Adapted From:  http://www.epicurious.com/recipes/food/views/cumin-dusted-pork-cutlets-with-citrus-pan-sauce-105363

Save
Save
Save
Save
Save
Save
Save
Save
Save
Save
Save
Save