Decadent, rich, simple to prepare (in under 10 minutes!) and extremely delicious… those are the first words that come to mind when describing these Irish Chocolate Pots de Crème!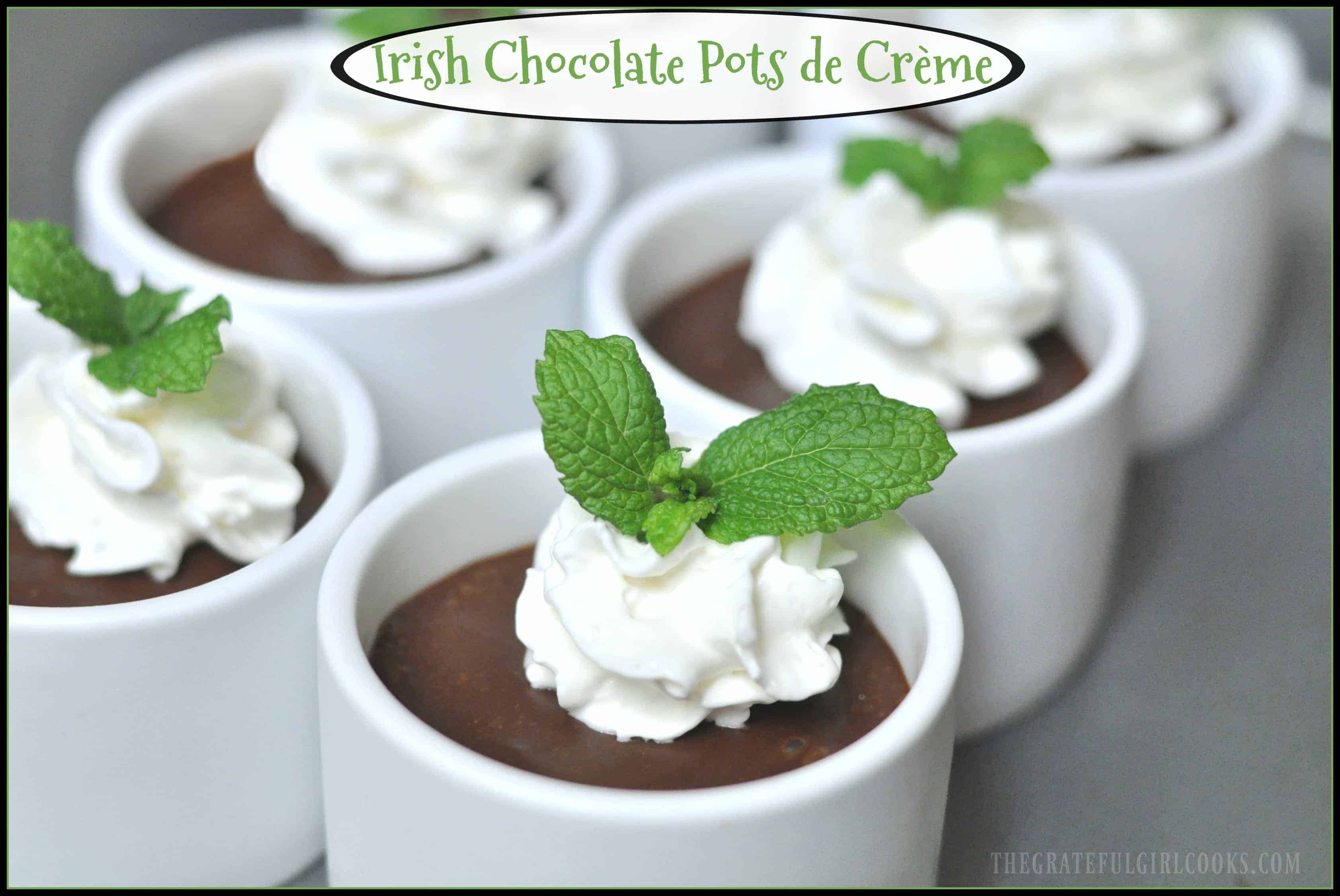 I made this amazing dessert a couple weeks ago for a family get together… oh my goodness! Soooo good!   "Pots de Crème" is actually a French dessert "custard" that dates back to the 17th century. It's name literally means "pots of cream".  Let me tell you… it's much thicker than pudding or mousse and is extremely rich (so rich I told my guests that  it would put hair on their chests!). It may be rich, but oh boy, it is DELICIOUS!
The preparation takes less than 10 minutes, which is an added benefit!  I'd been drooling over the recipe, originally posted on a favorite blogger's website called "The Café Sucre Farine" (thecafesucrefarine.com), so I gave in and decided to make it!  If you've never checked out this website, I would encourage you to do so. Chris shares phenomenal recipes, and her husband Scott shares in the fun with his amazing photography work… it's a wonderful, creative website for food lovers.
Anyways… the method to making these is to simply use a blender. Yep… that's right! Ingredients are blended together, then poured into small dessert cups (the dessert is very rich, so small servings are the best!).  I also made a Bailey's Irish Cream syrup which was drizzled onto the tops of the finished Pots de Creme, then they were garnished with whipped cream, a sprig of fresh mint (and dessert cookies!).  Easy and delicious… you're gonna LOVE this dessert!  Here's how to make it:
Before you begin, make sure you have your dessert dishes ready to go. Place them on a baking sheet. The dessert bowls I used (Libby Tasting Bowls) hold 4.25 ounces (just over 1/2 cup), so I ended up with 6 portions (I set out 8 cups but only needed 6).  The total amount of servings will depend on the size dish you use.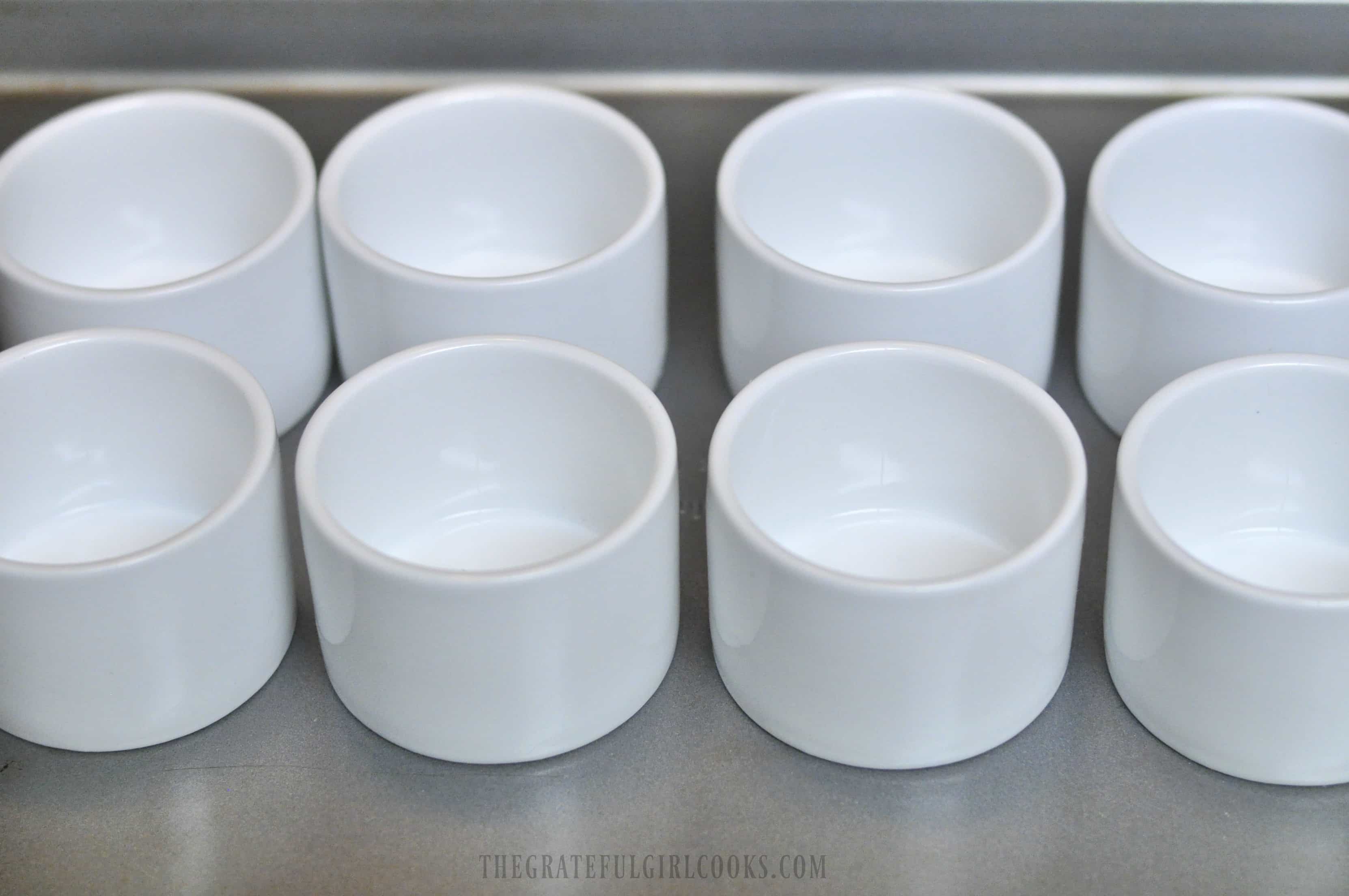 Chocolate chips, sugar, Bailey's Irish Cream Liqueur, an egg, and sea salt are placed into a blender.  The ingredients are pulsed several times, just to mix them up a bit (they will not be fully blended).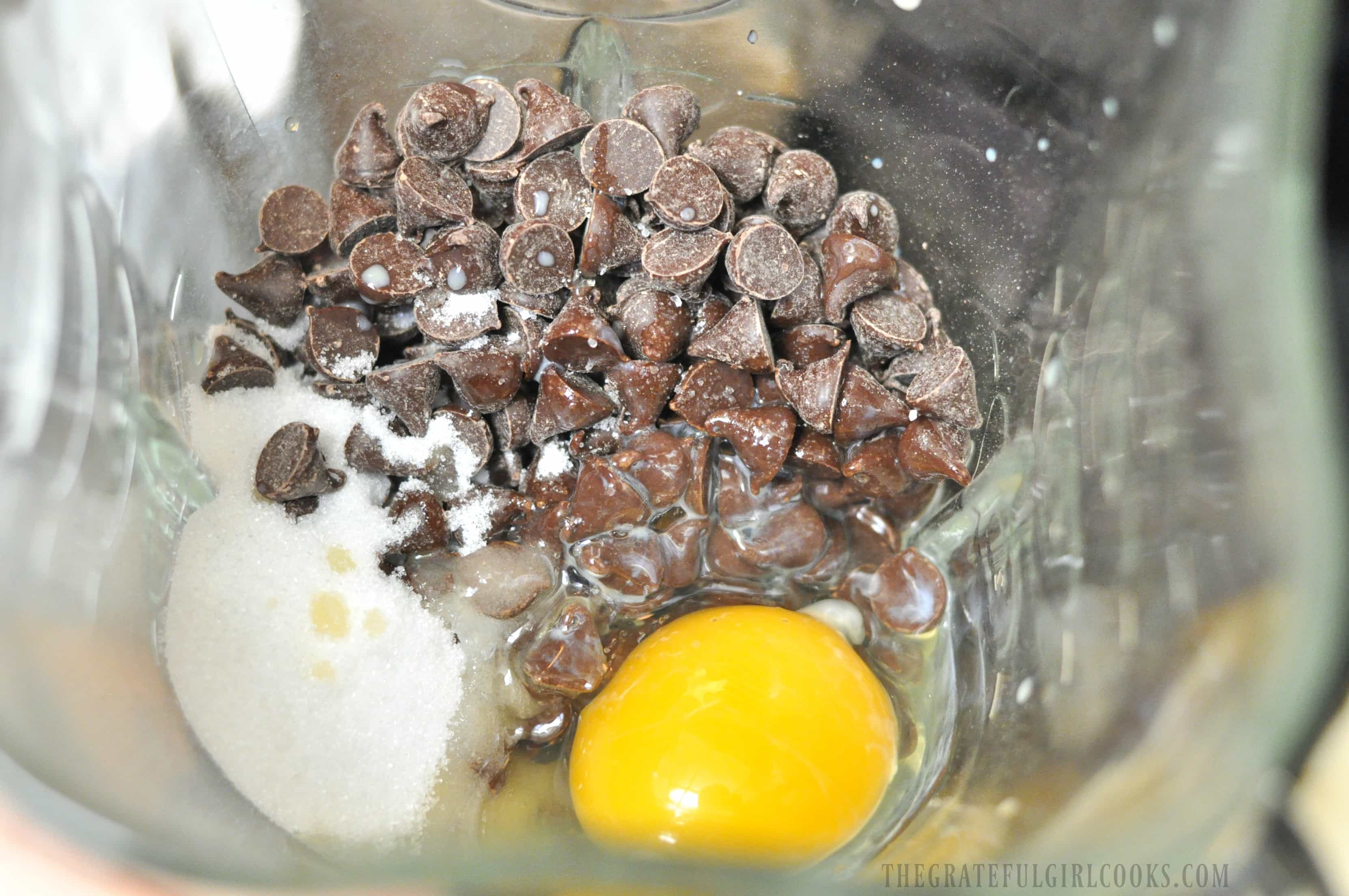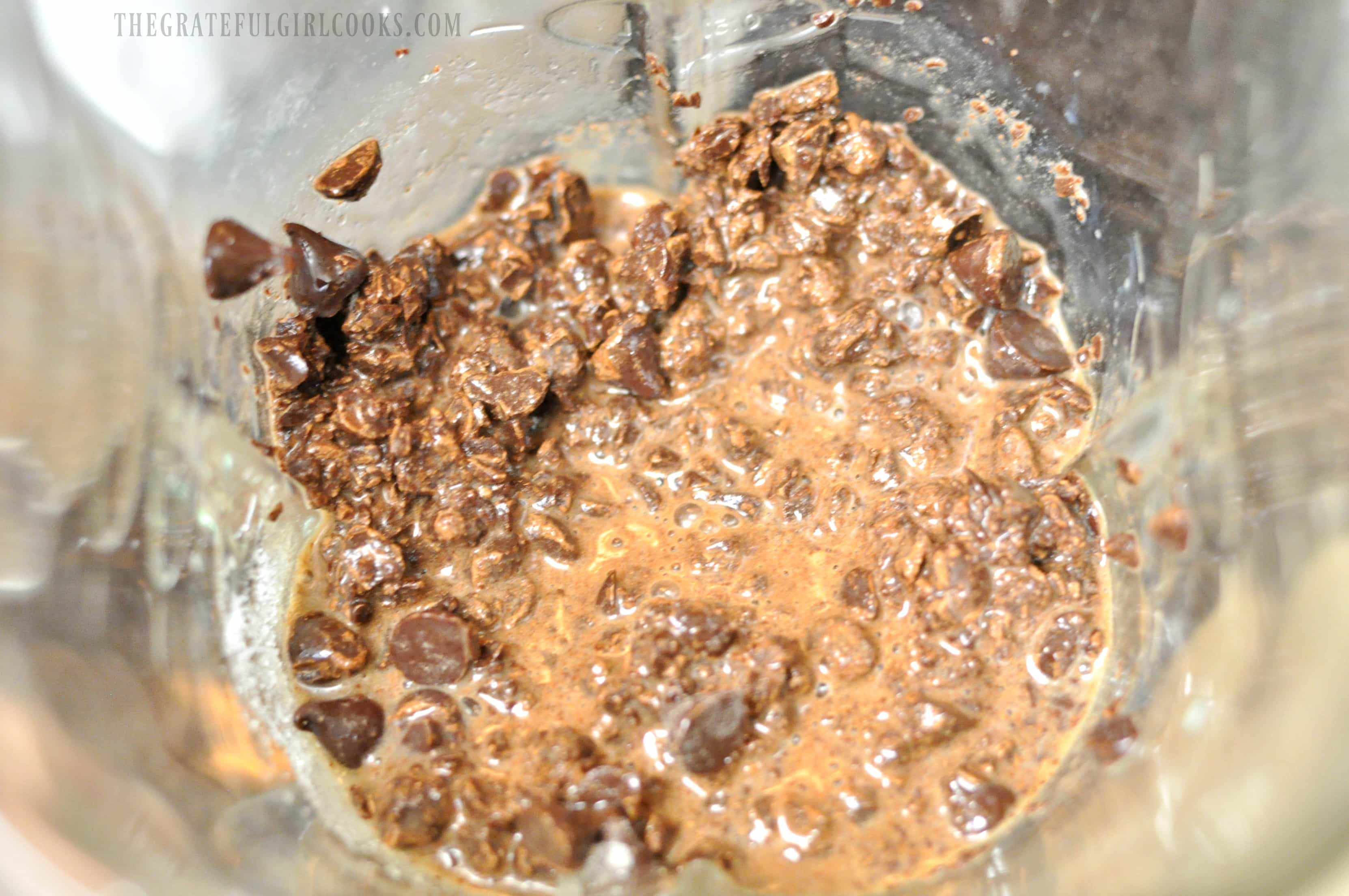 Take out the center cap from the blender lid and place a funnel directly into the opening. Place lid back on blender (I took it off to take the photo).
Into a large microwave safe bowl, pour the whipping cream.  Make sure to use a large bowl, because the cream will be microwaved, and will rise up as it heats.  I used a glass bowl so I could see to make sure the whipping cream didn't bubble up and over the top of the bowl.  Heat the whipping cream in the microwave on high power for 2 to 2½ minutes, until the cream is really bubbling.  You can see from the photo below how high the cream rose in the bowl, and what the bubbling cream looked like when I took it out of microwave.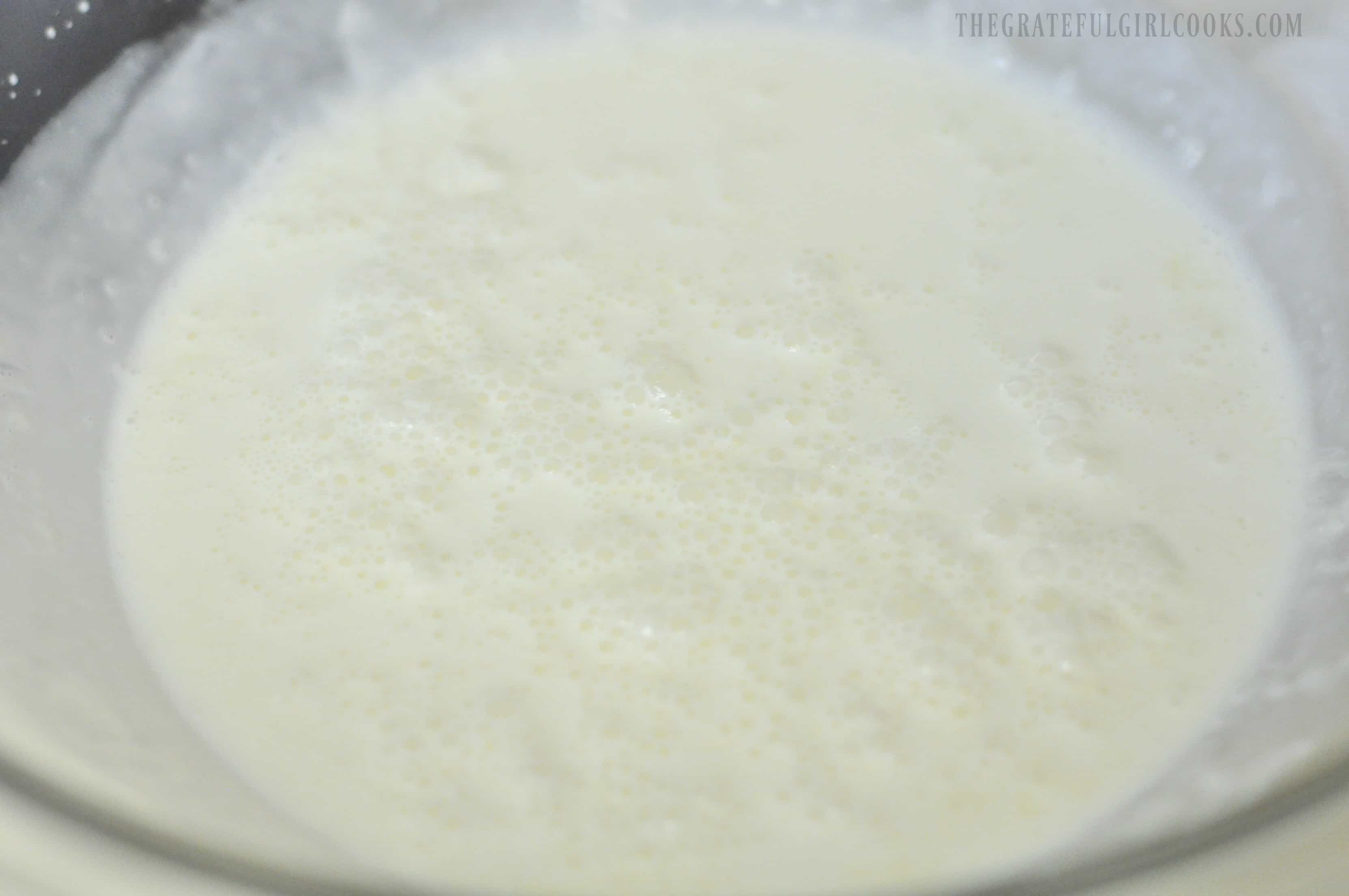 Turn blender on LOW and blend ingredients already in there for 15 seconds. SLOWLY pour the hot whipping cream through the funnel into the chocolate mixture while mixing on low.  Once you've added all the cream, put your hand over the top of the funnel (to cover), and turn the speed up to HIGH. Let the mixture blend on high for one minute.  When done, carefully pour the chocolate into the serving bowls. Refrigerate for at least 2 hours before serving.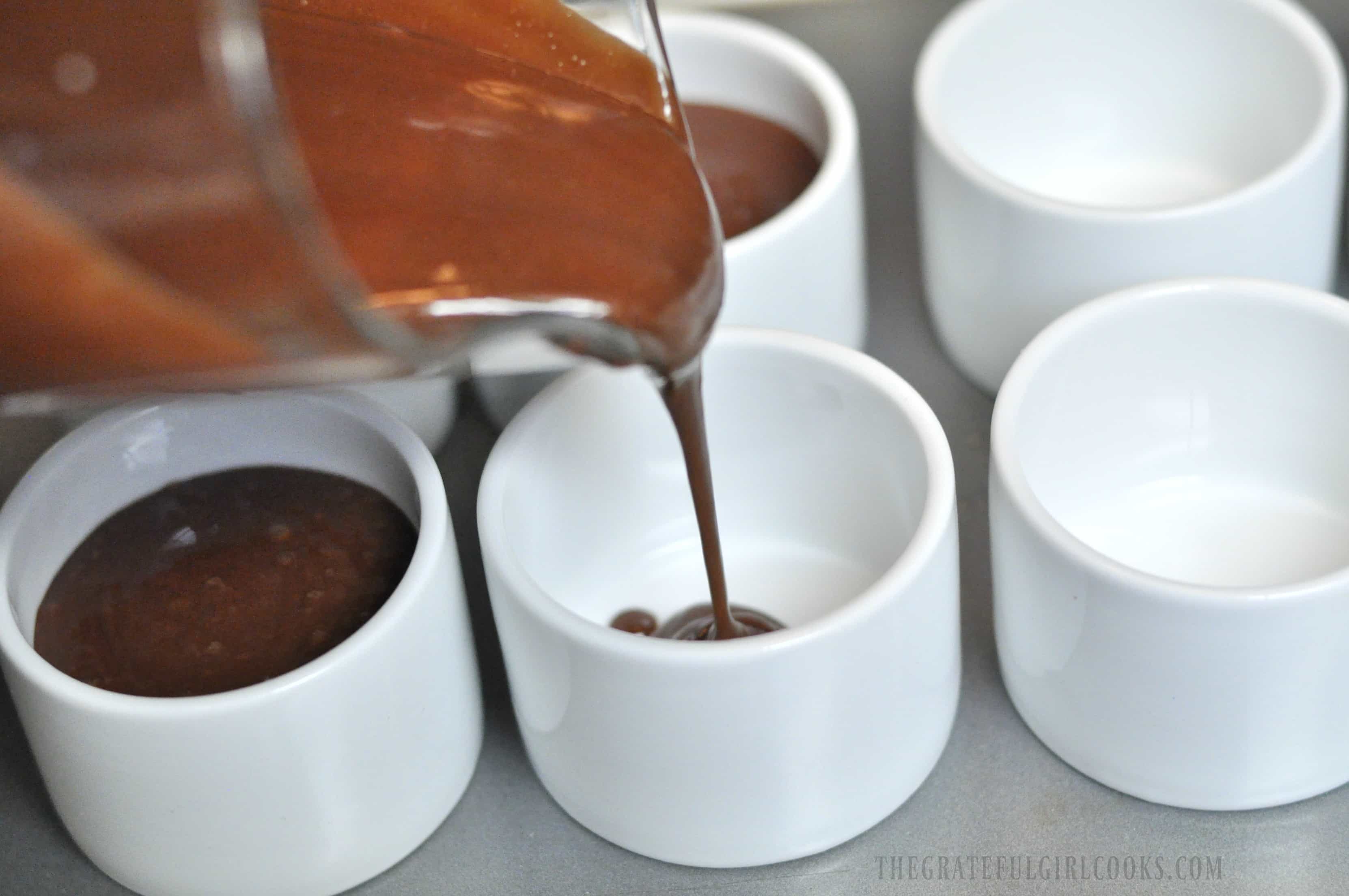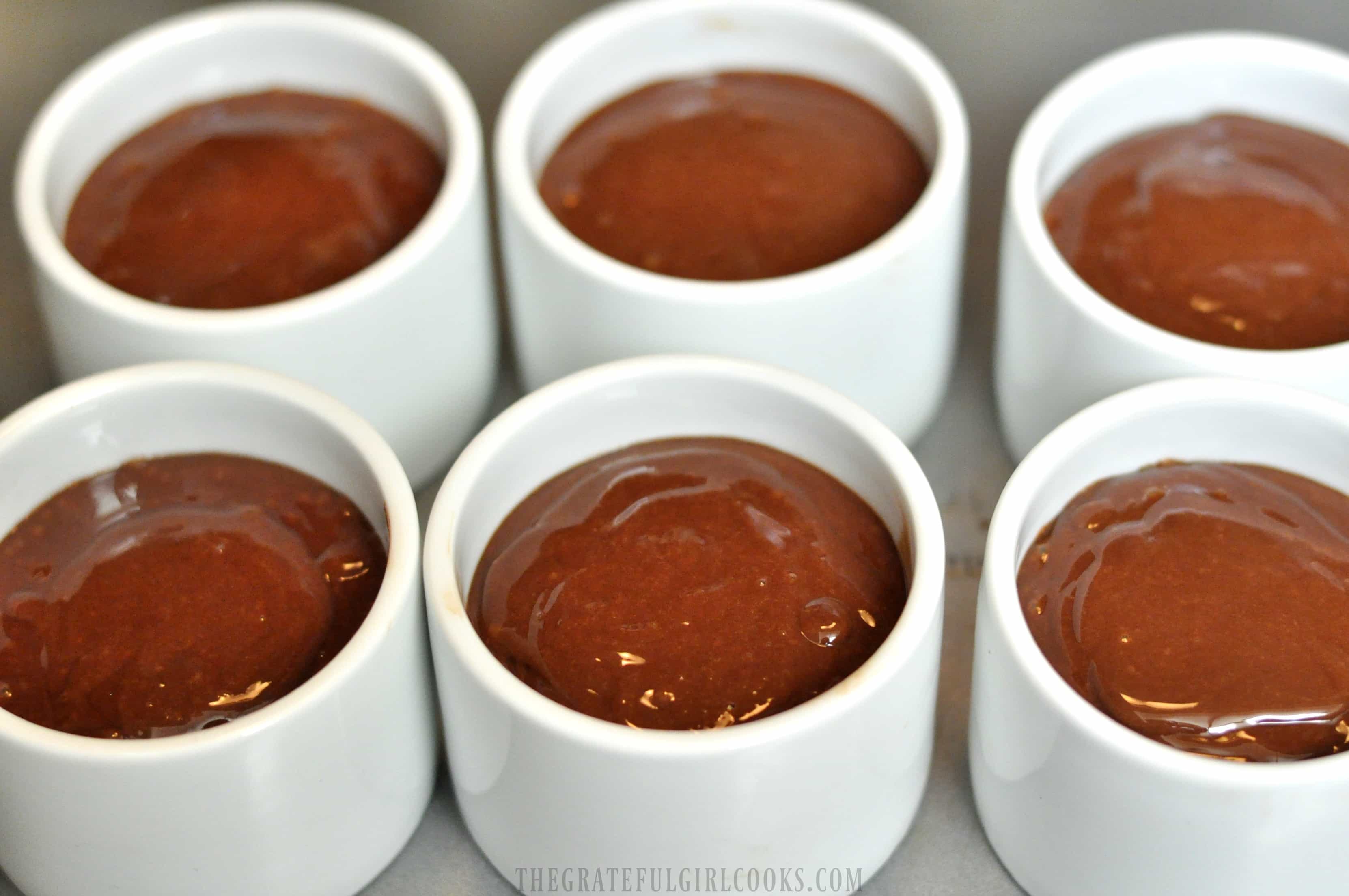 The dessert is PERFECT to serve once chilled just as it is, BUT… if you want to kick it up a notch and make the Bailey's Irish Cream Syrup to garnish the finished dessert, it can be made while the dessert is chilling.  It's VERY SIMPLE to prepare, and added an extra pop of flavor to the finished dessert.  Irish Cream liqueur is poured into a little saucepan and brought to a boil on medium heat.  The liqueur is boiled and stirred for 2-3 minutes until it has reduced in volume and turned syrupy.  Remove from heat and let cool.  That's it!  As the syrup cools down, it will thicken a little bit more. Let syrup cool to room temperature before serving.

I also decided to add some more calories fancy cookies to garnish the finished dessert, so I found these at our local grocery store… perfect!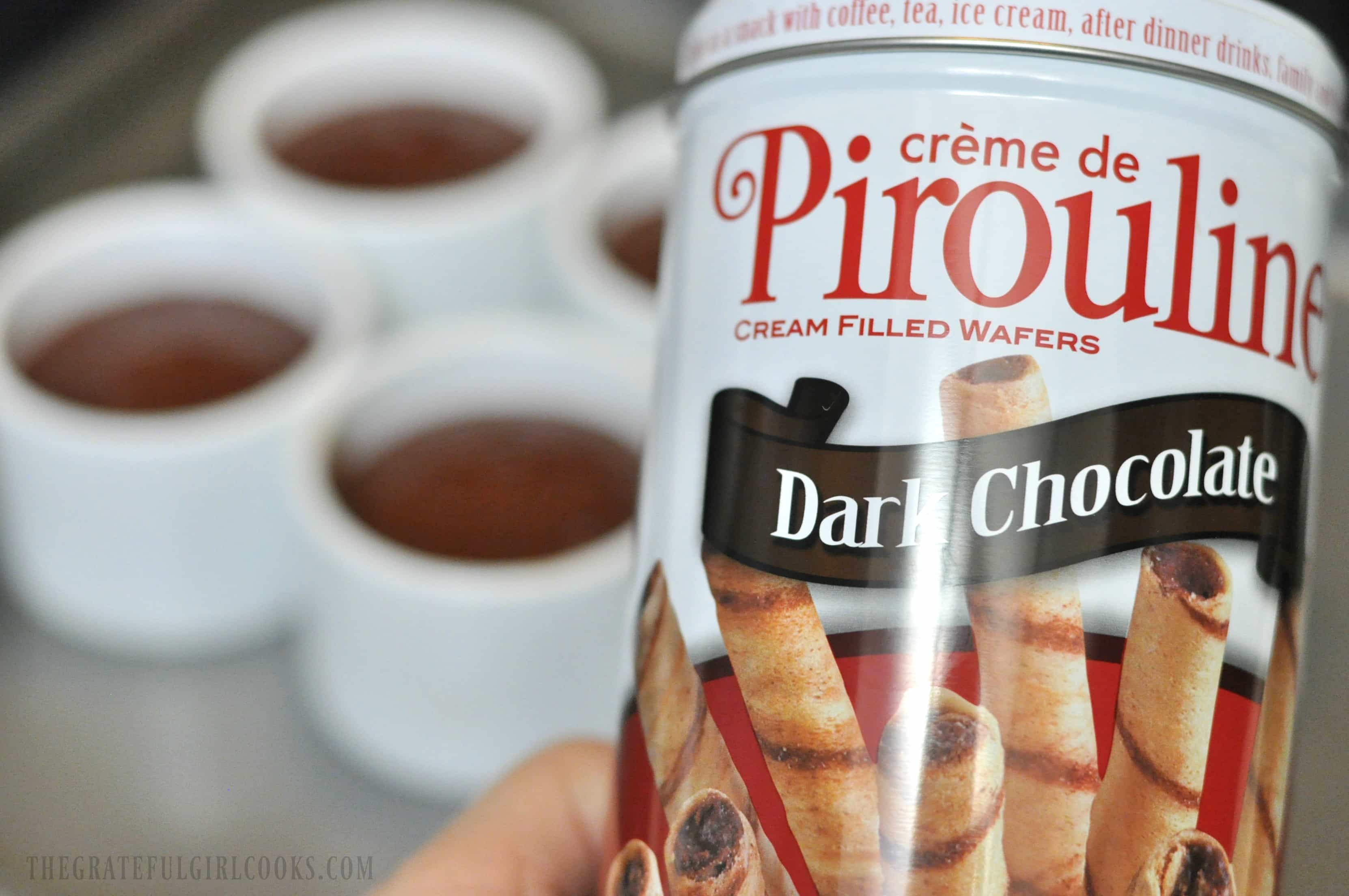 When ready to serve, garnish each serving with whipped cream and a sprig of fresh mint, then drizzle a tiny bit of the Bailey's syrup over the top, and insert a couple fancy cookies into the chocolate!  You can see in the picture below the Bailey's syrup on top of the chocolate.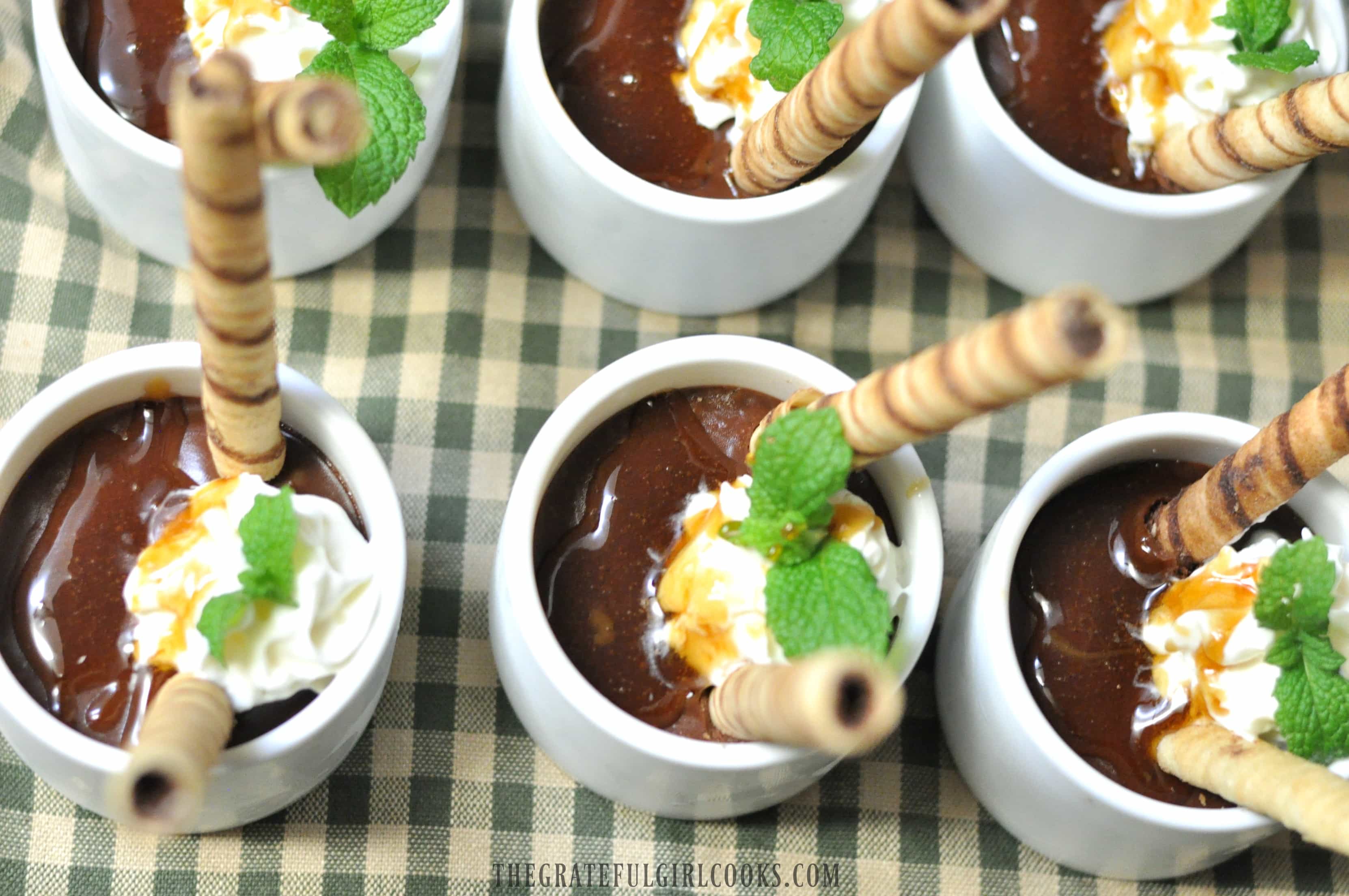 That, my friends, is how you make this incredible dessert, with very little effort or time involved, but with amazing results!  I made the dessert in the morning, then simply added the garnishes when ready to serve later that evening! Easy!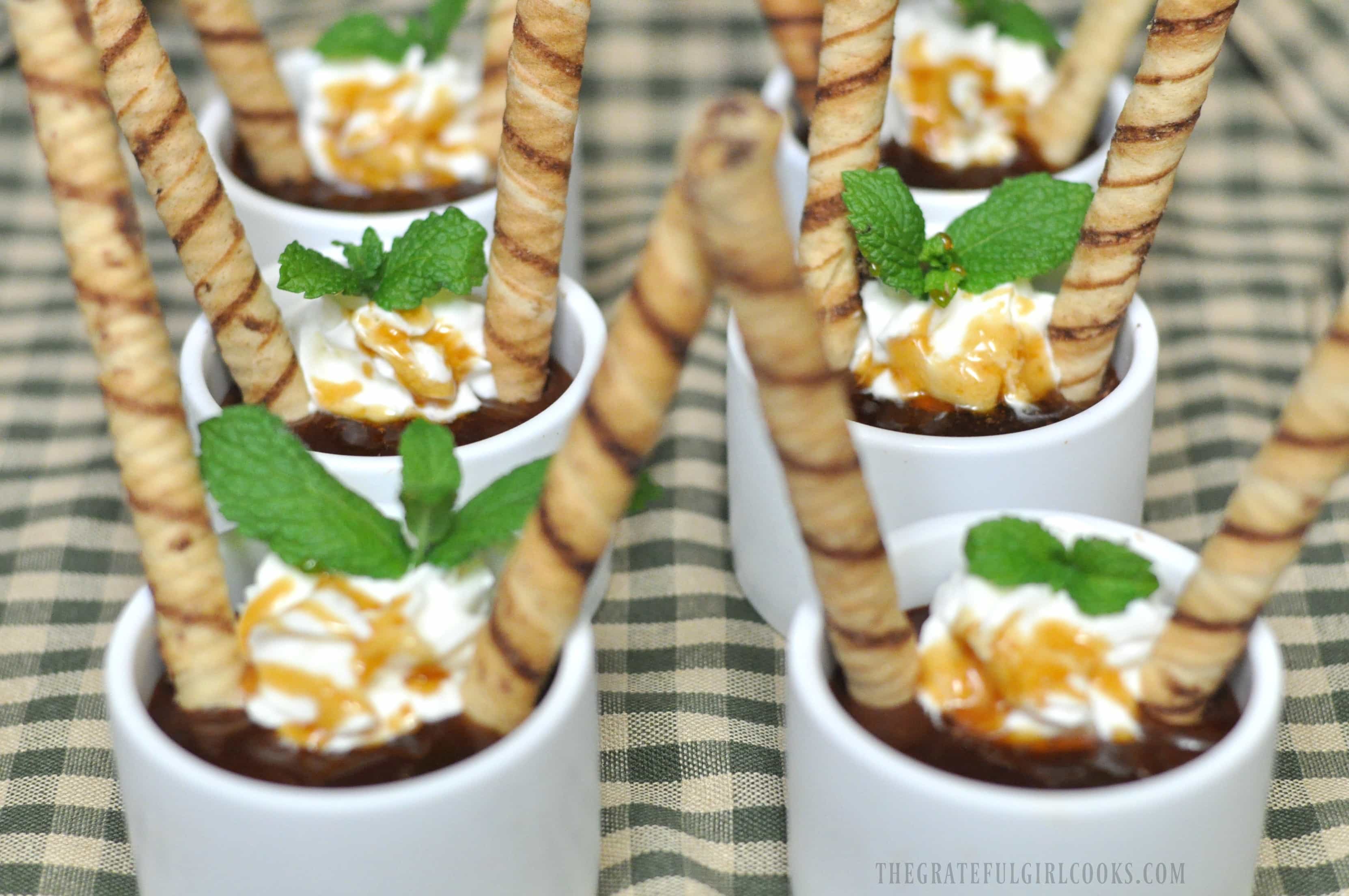 Sure hope you will consider making this wonderful, decadent chocolate dessert.  I will definitely be making this recipe again!  Have a wonderful day, and remember to show love, respect, and kindness to all you meet today. God Bless You.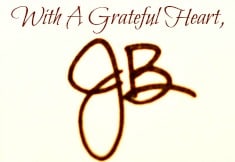 Recipe Source:  https://thecafesucrefarine.com/2015/03/five-minute-irish-chocolate-pots-de-creme



Here's one more to pin on your Pinterest boards!

Save
Save
Save
Save
Save
Save
Save
Save
Save
Save
Save
Save
Save
Save
Save
Save
Save
Save
Save
Save
Save
Save
Save