I love it when a friend gives me a recipe to try, one they really enjoy. It's a great way to find NEW recipes, in addition to getting an "insider tip" from someone saying "you've got to try this!". Such is the case with this AMAZING recipe for Dark Chocolate Almond Chia Muffins!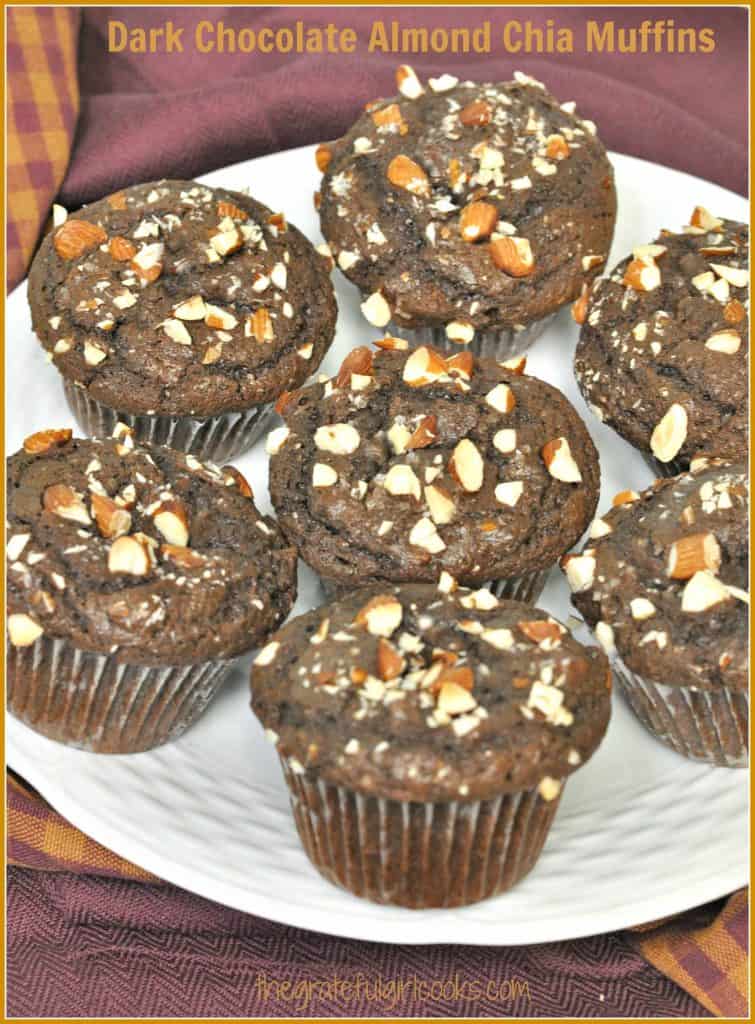 I was at a Bible Study last week, and our teaching leader (my friend Fran) gave me a sticky note with the name of this recipe written on it, plus the name of the source. They sounded good, so less than 24 hours later, I was making these delicious muffins in my little ol' kitchen, and let me tell you, folks… they are FABULOUS! How can you go wrong with dark chocolate, almonds, chia seeds, etc.? I'd never used chia seeds (an ancient grain) in a recipe prior to this, but did a bit of research and found out how nutritious/filling they are when added to food.
I am thrilled my friend Fran was kind enough to share this recipe with me… and impressed by how ridiculously tasty these muffins are! From start to finish, it only took about 30 minutes to make a dozen. Here's what you do:
First, preheat oven to 400 degrees. While the oven is preheating, put paper liners into a standard sized 12 cup muffin tin. Whisk flour, sugar, cocoa powder, baking soda and salt together in a large mixing bowl.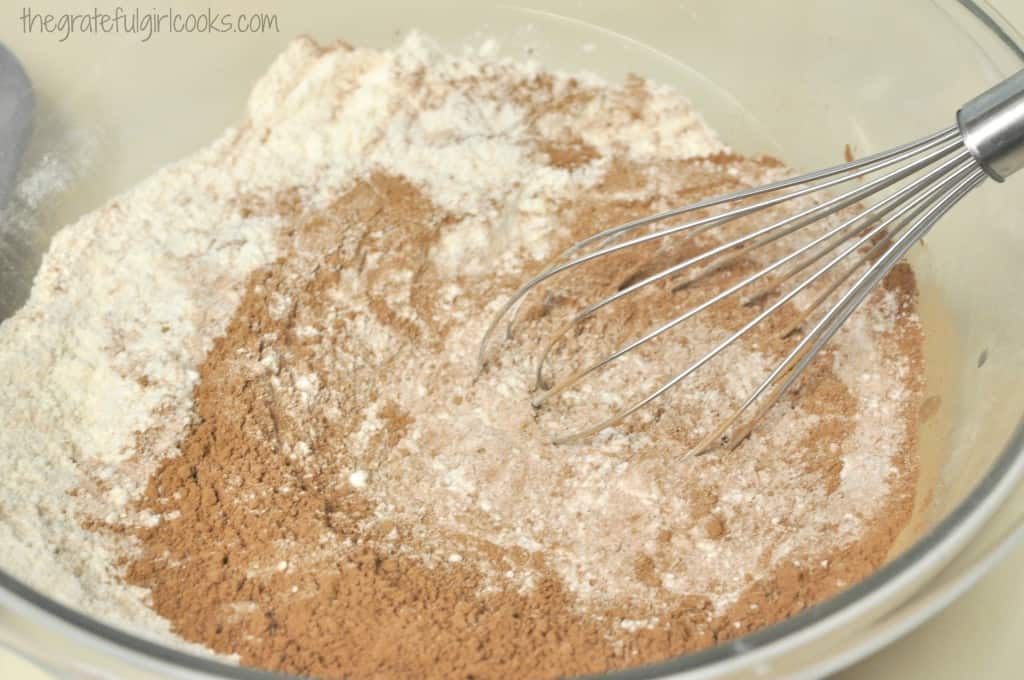 Add chia seeds (see those little bitty black seeds? So many nutritional benefits to adding these), 1/2 cup of the chopped almonds (reserve rest for later), and dark chocolate chips to the flour mixture. Stir to combine.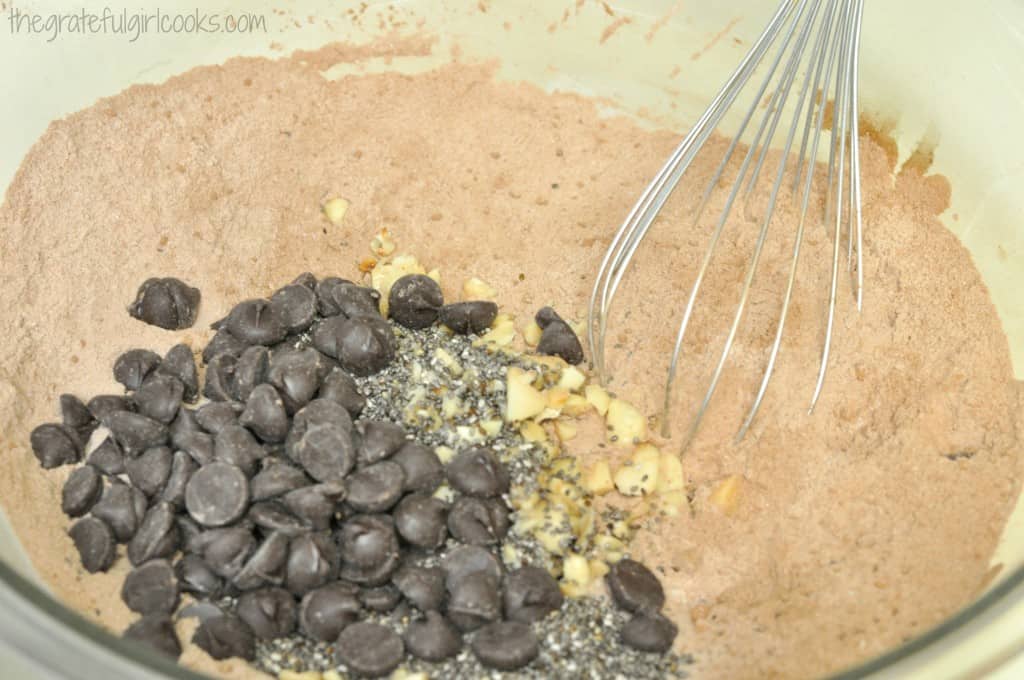 In a separate bowl, mix together buttermilk, melted butter (important – make sure melted butter has cooled to room temp. before adding, or you will get scrambled eggs!), egg, and almond extract. Add this mixture to the dry ingredients. Mix the ingredients together only until combined. Do not over-mix.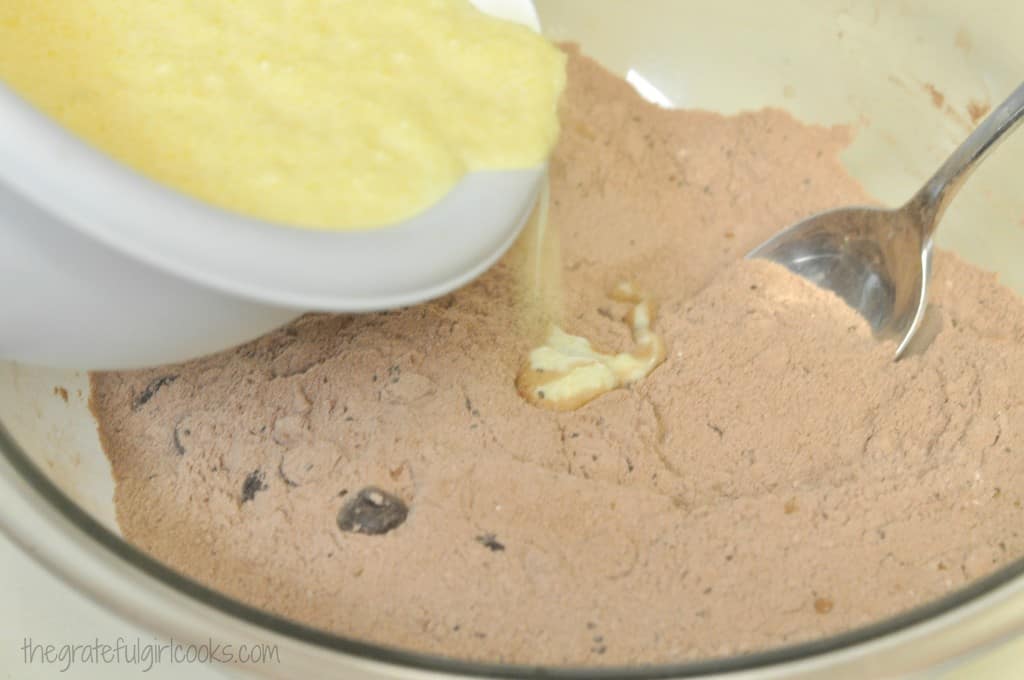 Evenly distribute the batter between the 12 muffin cups. Top each muffin with 1 1/2 to 2 teaspoons of the reserved chopped almonds.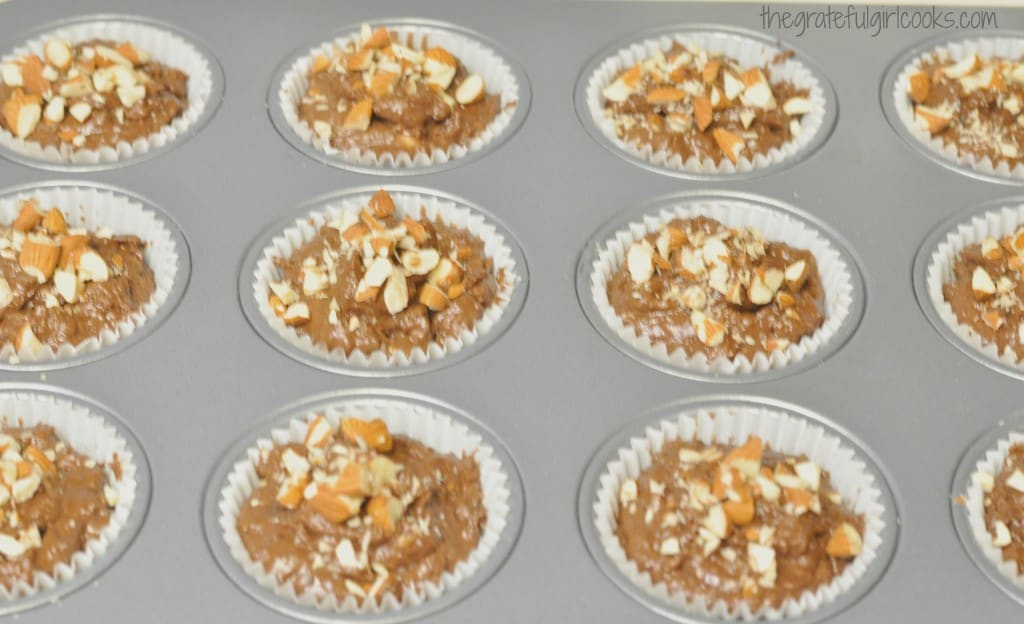 Sprinkle the top of each muffin with a pinch of coarse sea salt (trust me, this is GOOD). Bake muffins at 400 degrees for 18 minutes, or until the muffins spring back slightly when lightly pressed in the center.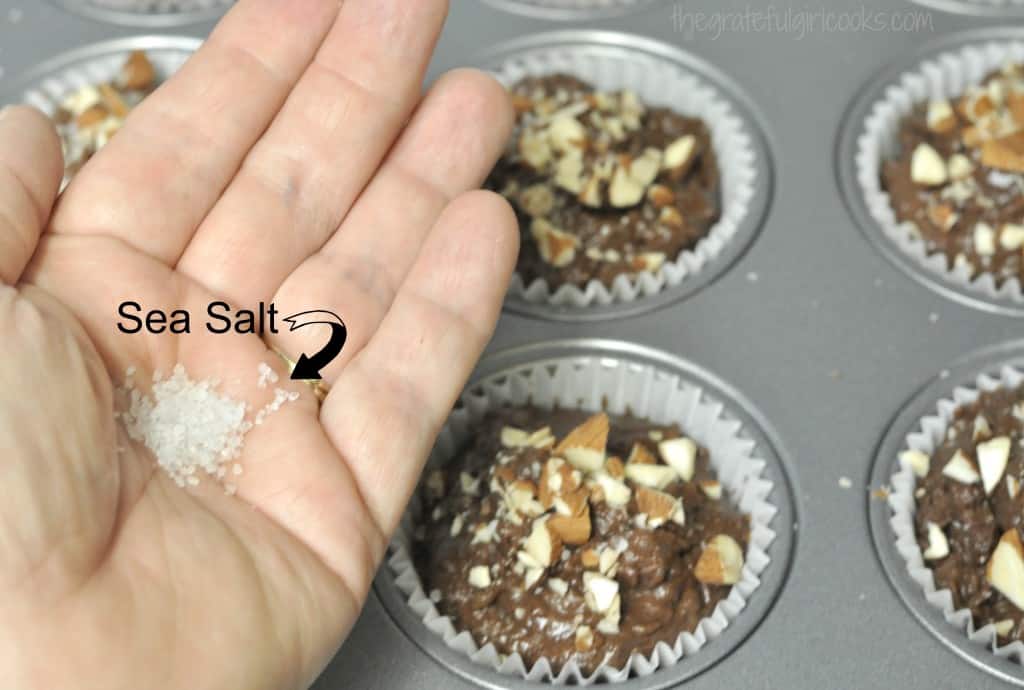 Let the baked muffins cool in the pan after removing from oven.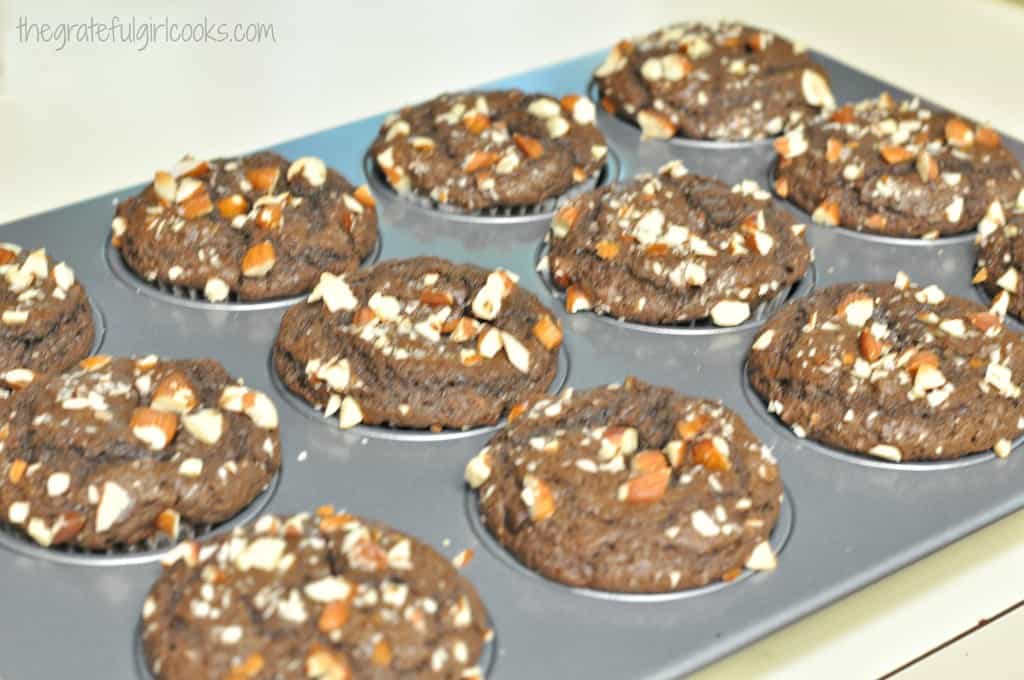 The muffins are wonderful, served warm or at room temperature. Store them in an airtight container. They can also be frozen, if stored in a plastic freezer bag.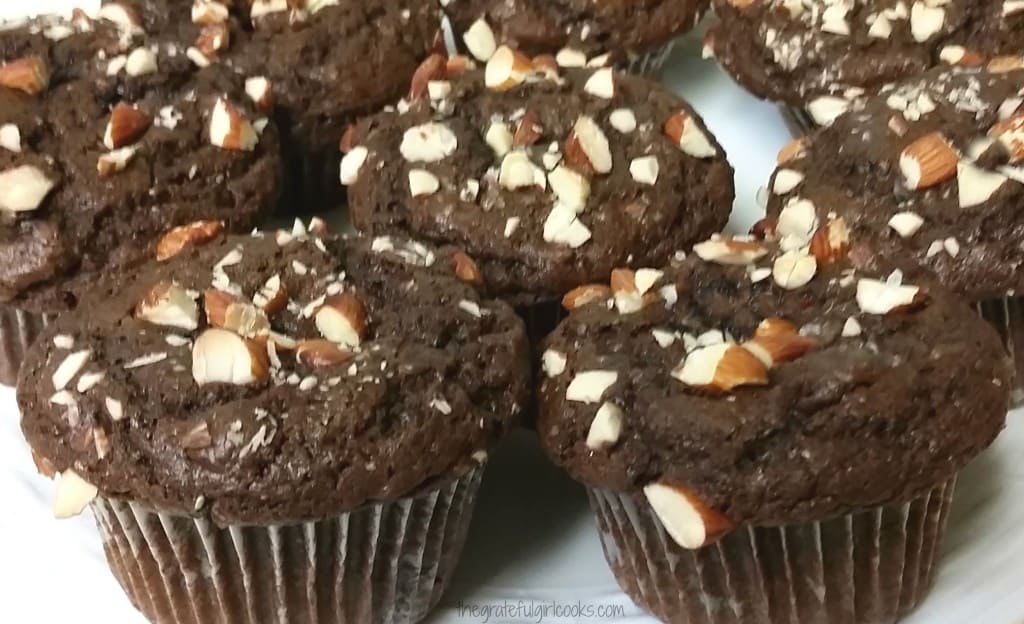 Here's an inside peek at one of the muffins. You can see the dark chocolate chips and hints of chopped almonds inside. When warmed slightly, the chocolate chips get nice and "gooey", which is a code word for "oh my goodness!".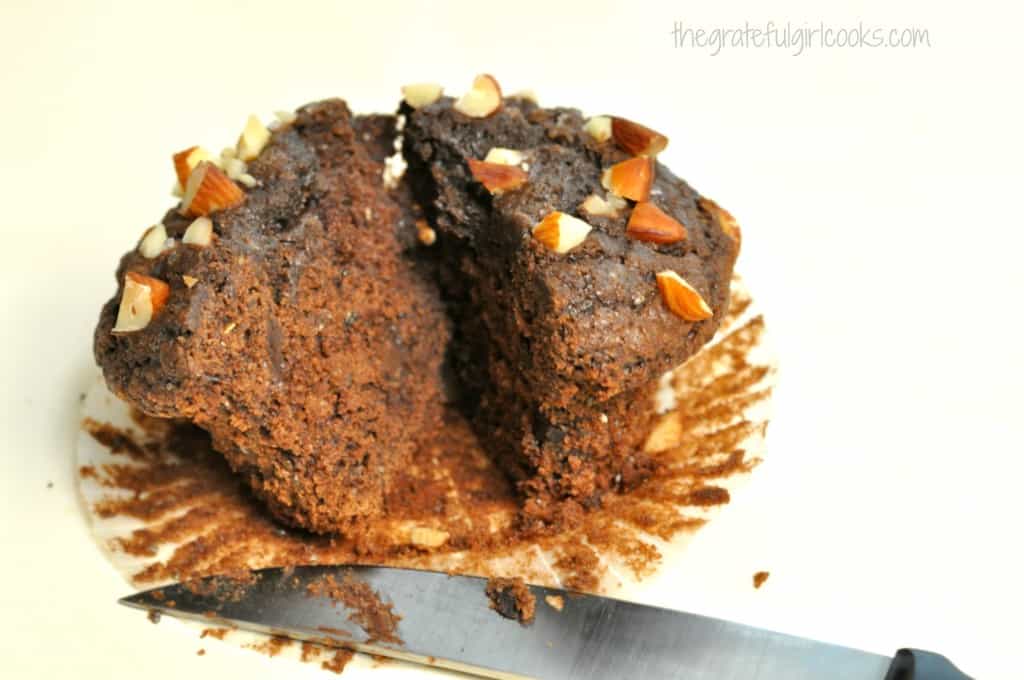 So, just as my friend passed this recipe to me, I now pass it on to you, friends. May you receive as much enjoyment out of these muffins as we did. Then… pass it on! Have a great day.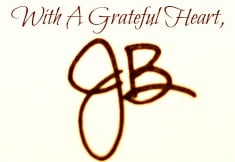 Recipe Source: Heather Meldrom at  http://www.realsimple.com/food-recipes/browse-all-recipes/dark-chocolate-almond-chia-muffins

Save
Save