My husband and I hosted Easter brunch at our home this year. One of the dishes I made was this Egg, Cheese & Veggie Breakfast Casserole. I wanted a "meatless" egg dish that our son and his girlfriend, who are vegetarians, could enjoy with the rest of us.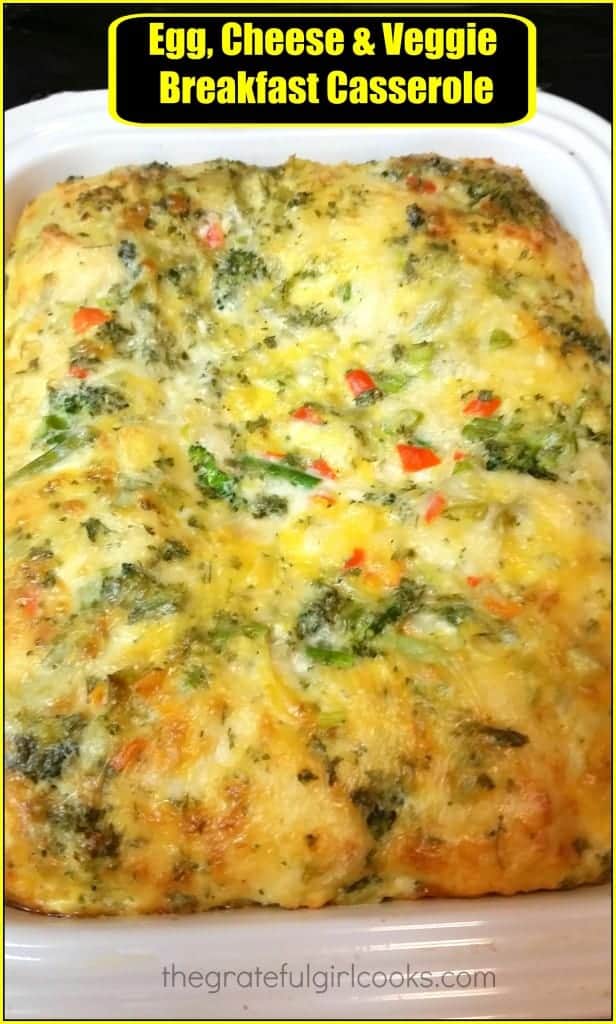 So… in addition to our Easter ham, roasted potatoes, fresh asparagus, fruit platter, scones and deviled eggs, I made this breakfast casserole. It tasted fantastic… which was a GOOD thing, since I tweaked my own recipe for Ham n' Cheese Breakfast Soufflé, and substituted green chiles, broccoli, asparagus, green onions, and red pepper for the meat in the original recipe (and added pepper jack cheese).
The casserole needs to be prepared and refrigerated the night before you bake it, so the bread soaks up a lot of the egg mixture. Other than a little planning ahead, the rest of the casserole is a breeze to throw together… and it was wonderful to have it all assembled on Easter and ONLY have to put it in the oven. Here's what I did:
I cut the crust off some french bread (any white bread will do), then cut it into cubes and placed it in a baking pan that had been sprayed with non-stick spray.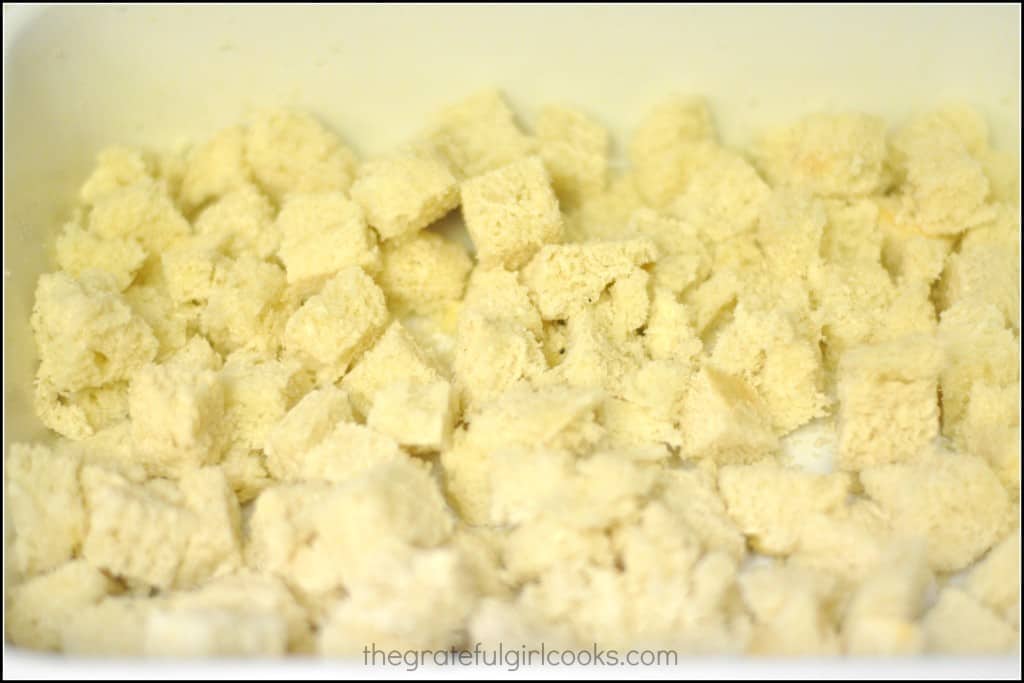 I then spread green chiles over the bread cubes, followed by lightly steamed pieces of broccoli, asparagus, followed by green onions, and red peppers.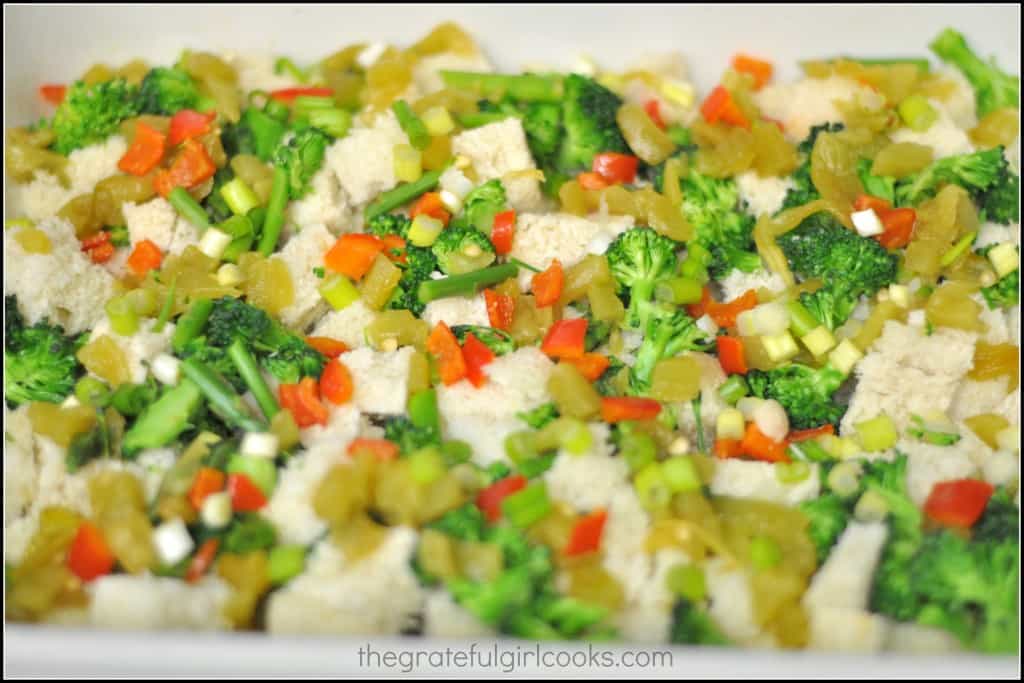 Then I added a layer of grated pepper jack cheese.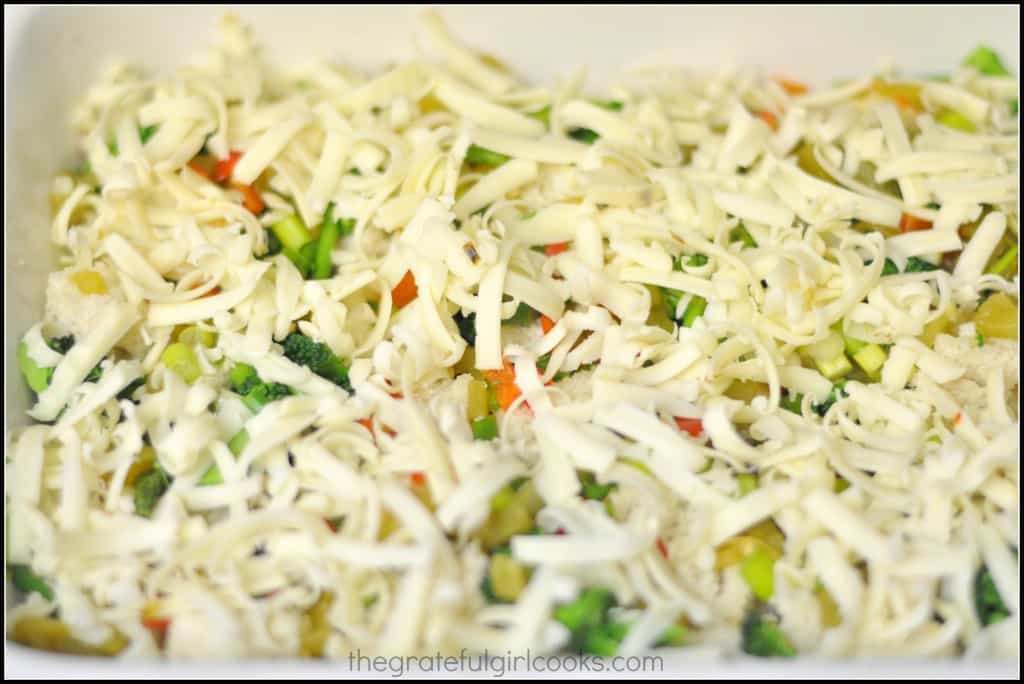 Next was a layer of cheddar cheese.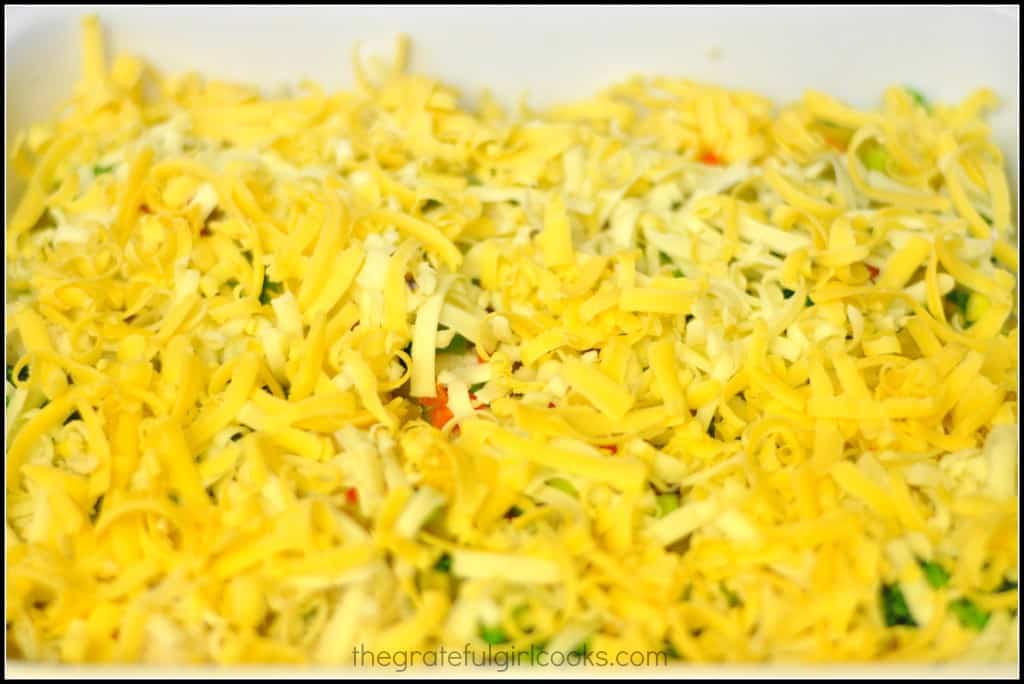 I whisked together eggs, milk, half n' half, salt and spices in a medium sized bowl.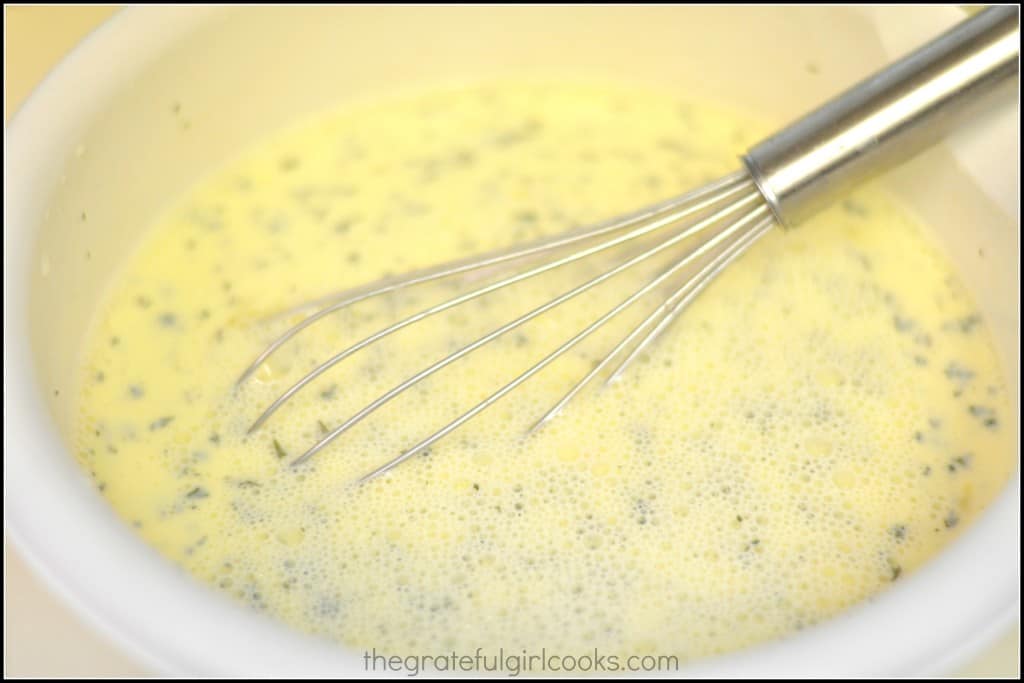 I poured the egg mixture evenly over the casserole.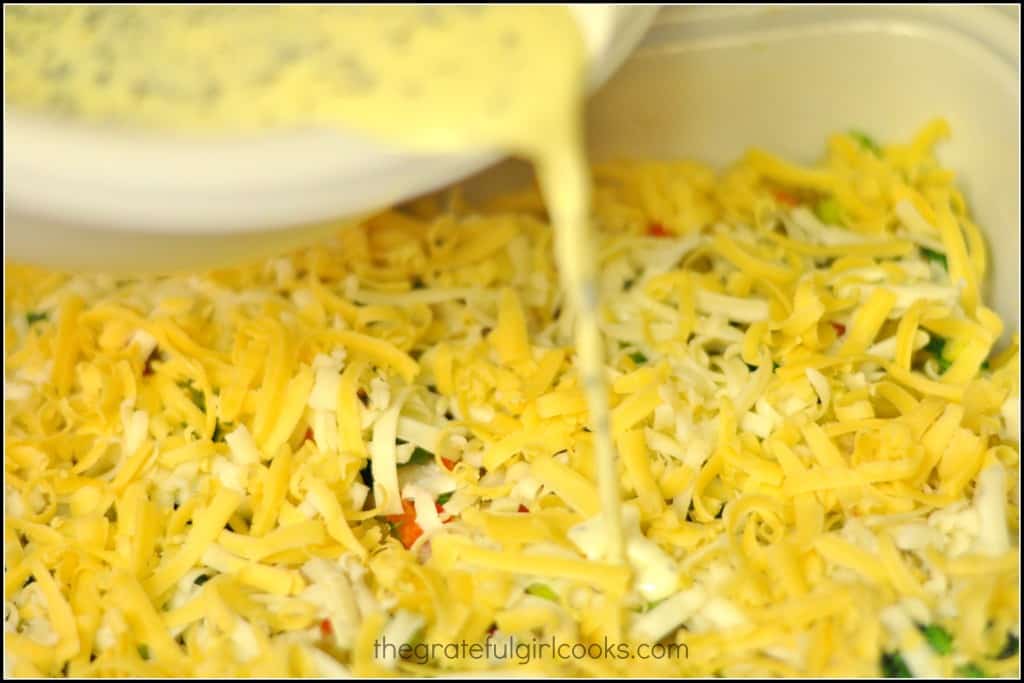 Casserole was covered with plastic wrap and refrigerated over night. The next day I brought the casserole out of the refrigerator about half an hour before baking (to take the chill off).  I baked the casserole for one hour, then removed it to a wire rack to cool down just a bit before cutting into 12 pieces and serving.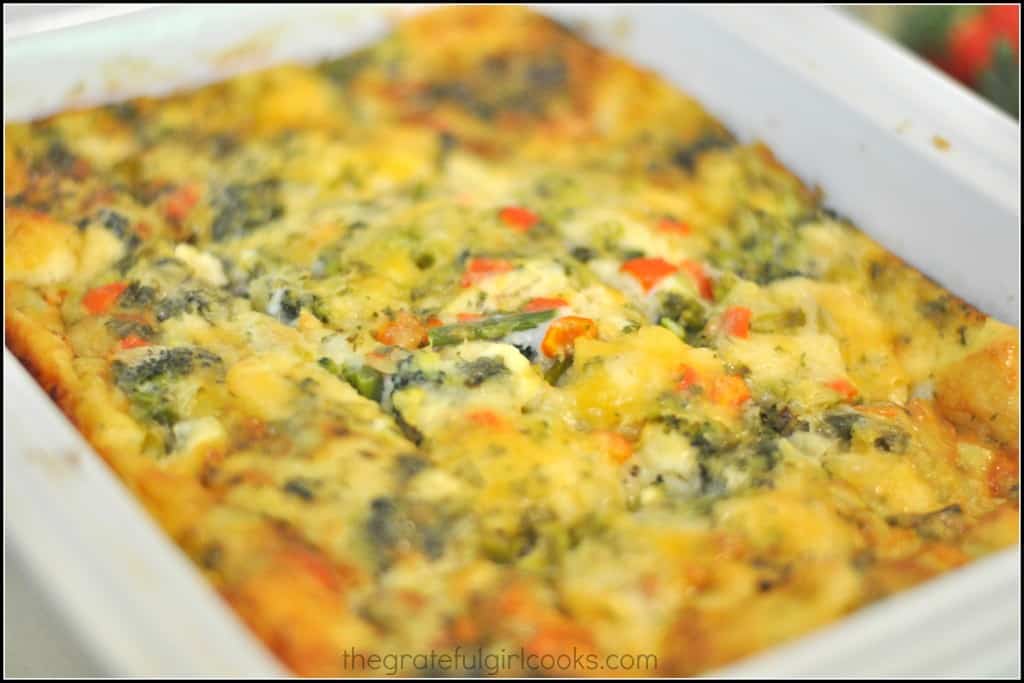 It really was delicious! The leftovers are easily reheated in the microwave and stay quite yummy! Hope you will give this egg, cheese & veggie casserole a try!
Save
Save
Save