Looking for a great tasting, bubbly beverage everyone can enjoy during the upcoming holidays?  How about a Lime, Cranberry & Raspberry Refresher? This non-alcoholic beverage also contains apple juice… the recipe comes from one of my Cooking Light cookbooks… and I think you will really enjoy it!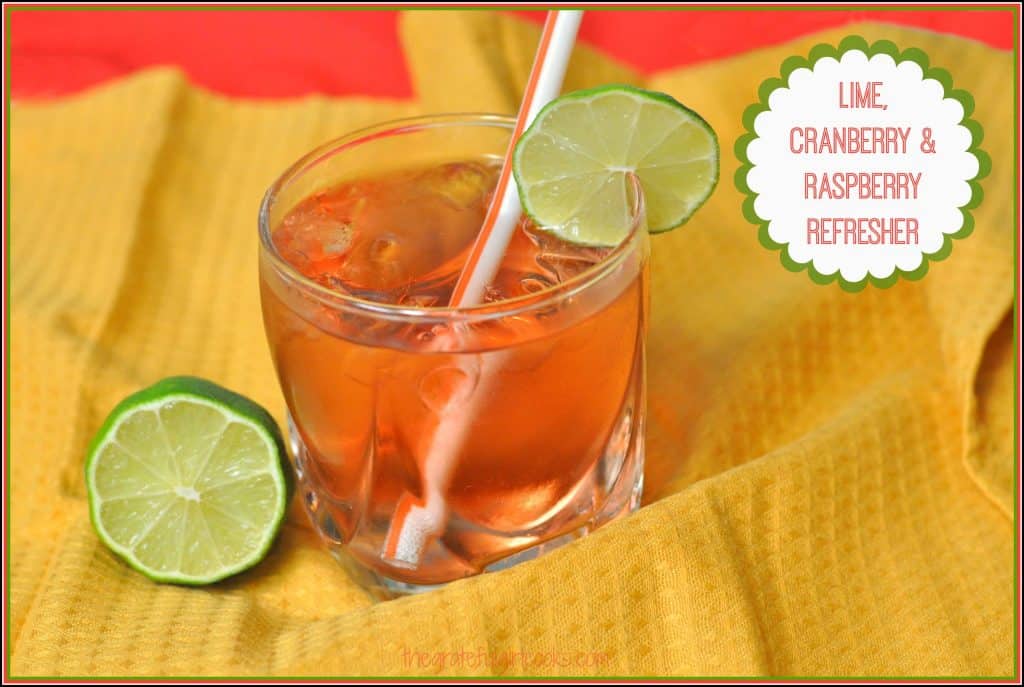 The recipe is absolutely simple to prepare (ready in 3 minutes!), and makes eight 1 cup servings.  I found the recipe in a cookbook I own called "Cooking Light – Fresh Food Superfast", changed the recipe up just a bit, and REALLY enjoyed it!  The cookbook got it right – a pitcher of this certainly IS superfast to prepare!
If you want to make a festive beverage that everyone can enjoy (including the kids), consider making this refreshing drink during the holidays.  You can add fresh or frozen raspberries and/or frozen cranberries to each drink, and garnish each glass with a lime wedge to make it even more festive looking!
Sure hope you enjoy this colorful, bubbly and flavorful drink! We sure did.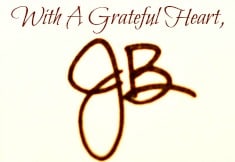 Recipe Adapted from: The cookbook called "Cooking Light – Fresh Food Superfast", page 150, published 2011, Time Home Entertainment, Inc.

Lime, Cranberry & Raspberry Refresher
As Prepared By:
JB at The Grateful Girl Cooks!
Ingredients
4 cups cranberry-raspberry juice
2 cups apple juice
2 cups lime flavored sparkling water
Ice cubes (optional, but recommended)
Fresh raspberries or frozen cranberries (optional)
Thin lime wedges (as garnish for glass-optional)
Directions
Pour the cranberry-raspberry juice and apple juice into a large pitcher. Stir in 2 cups sparkling LIME water, until combined.
Serve spritzer over ice cubes.
Add frozen cranberries OR fresh or frozen raspberries to each glass (for decoration).
Garnish glass with a thin lime wedge, if desired.
Serve, and enjoy!
Notes
If you wish to make this up ahead of serving time, mix cranberry/raspberry juice and apple juice in pitcher. Cover and refrigerate. Just before serving, add cold lime sparkling water to pitcher. Serve over ice, and other garnishes.
Save
Save
Save
Save
Save
Save
Save
Save
Save
Save
Save
Save
Save
Save
Save
Save
Save
Save
Save
Save
Save