Recently my husband, who, when I asked what kind of special dessert he'd like for Father's Day said…"Could you just make me those good cookies you always make?" So I made this batch of Mom's Chocolate Chip Cookies just for him…Happy Father's Day!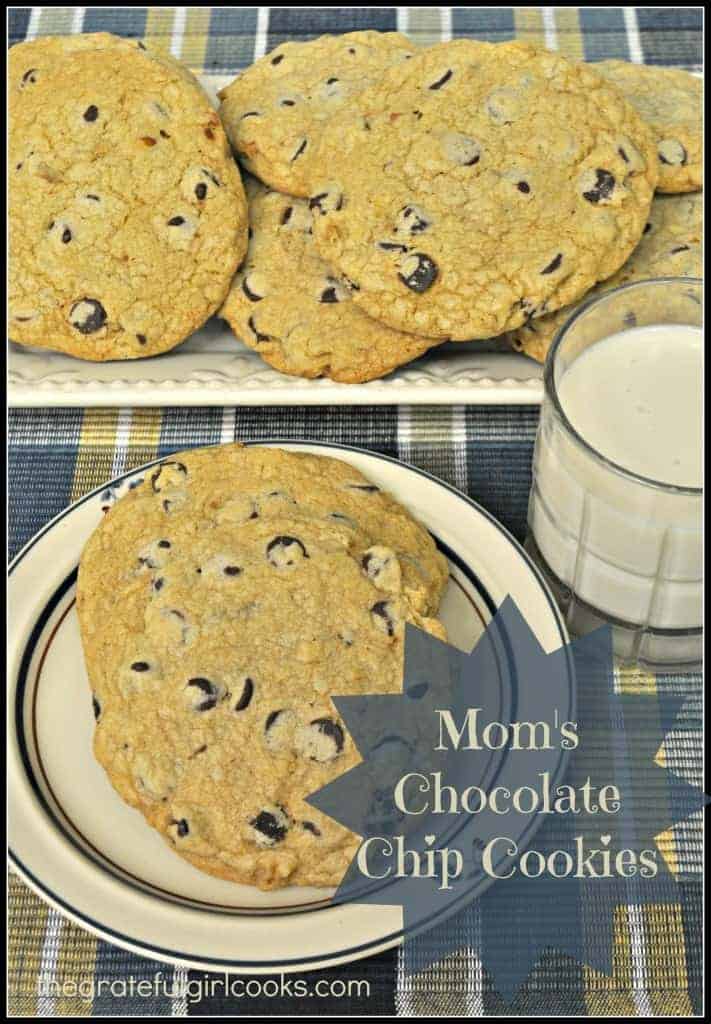 Okay. I have tried many recipes over the years. the kind that advertise "THE BEST CHOCOLATE CHIP COOKIES EVER", but always seem to come back to this one. I grew up eating my mom's version of chocolate chip cookies which used the recipe straight from the back of the bag of chocolate chips. They were always delicious…but these are BETTER, in my humble opinion, Truth is…I have NO IDEA where I even got this recipe. I've had it in my recipe box for years and years. By now it is a stained and gnarly looking 3×5 index card, but I don't let that stop me…ever! To me, that is the true sign of a fantastic recipe!
I think one of the best treats ever is to have a warm chocolate chip cookie (and a cold glass of milk), just a few minutes after removing the cookie from the oven. You know what kind of chocolate chip cookie I'm talking about, right? The kind that isn't too hot as to burn your mouth, or too cold as to be really crunchy, but JUST RIGHT. (warm, soft on the inside, with a slight crunch on the outside! – kind of a Three Bears thing going on here!). Yum.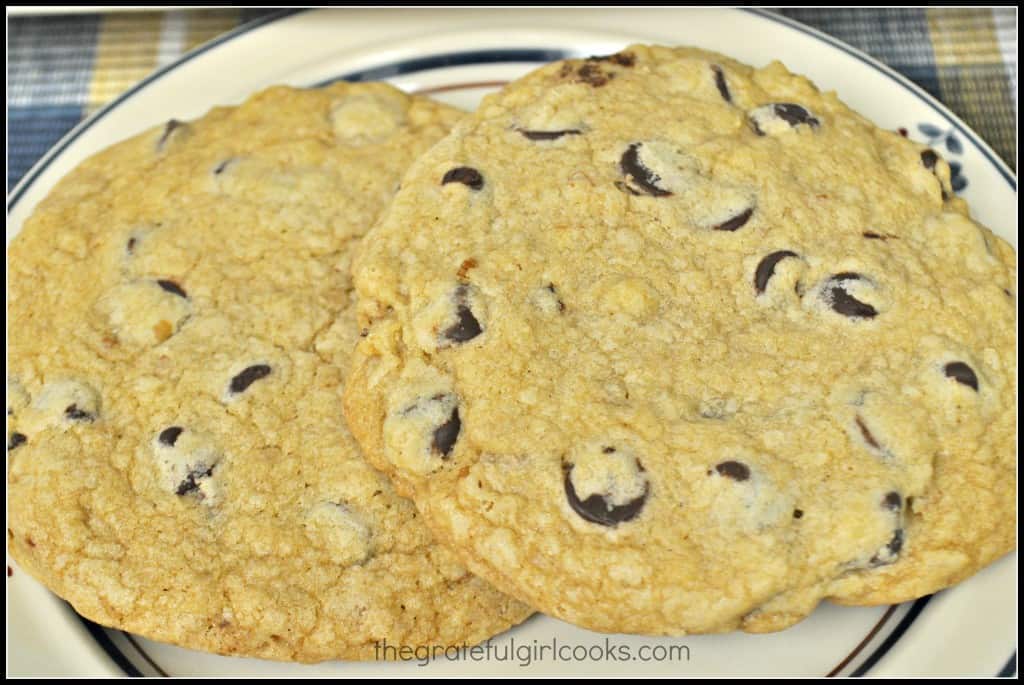 This recipe makes about one and a half dozen BIG cookies. See how two cookies fill up that salad plate? Or see how one cookie fits so nice in my (very pink) hand, right before I gingerly take a huge bite out of it? One of these would easily equal three smaller sized ones. Now THAT'S my kind of cookie!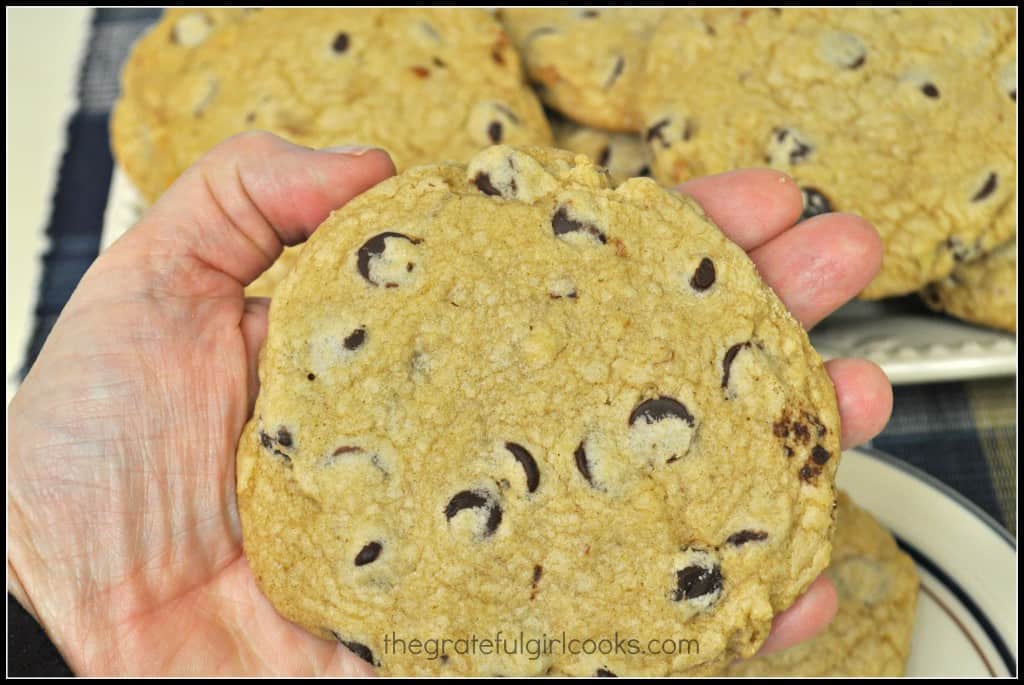 So, there ya have it. This is our old standby…Mom's Chocolate Chip Cookies! Just the way I've made 'em for YEARS! They are scrumdiddlyumptious! (Try saying that with a huge cookie in your mouth!!!)  Hope you enjoy them.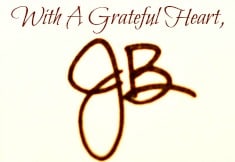 Original recipe source: unknown

Save
Save
Save