When I was growing up, my mother sure knew how to stretch a dollar! Mom's Swedish Meatballs and Rice was one of the meals she fed our family of 5, using only 1 pound of hamburger meat, a few other ingredients… and served it with rice! We LOVED this meal!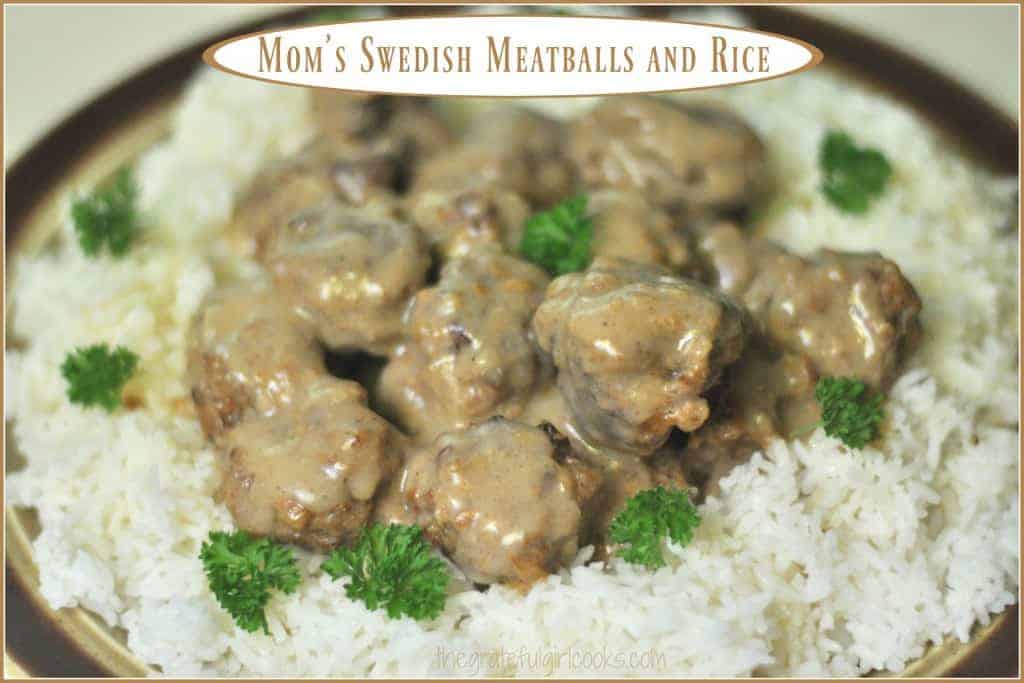 Fast forward over 40 years later, and I still make this scrumptious meal! Now… my Mom is about as far from being Swedish as one could imagine (she's a Texas gal), yet this was the name given it when I copied down the recipe from her over 40 years ago! Trust me… these meatballs, gravy and rice is a fantastic tasting dinner (the leftovers are awesome, as well).
The meatballs are super simple to make, the gravy is even easier, and it's fairly impossible to mess up a pan of rice, right?  Trust me when I say this is simple meal to prepare; it's a great way to feed several people a filling meal without breaking the bank! And hey… if you like meatballs, be sure and check out the links to my other meatball recipes  at the bottom of this post!
Here's what you do:  Place the meatball ingredients in large bowl and mix well, to combine (ground beef, bread crumbs, milk, egg, onion, salt, pepper & nutmeg).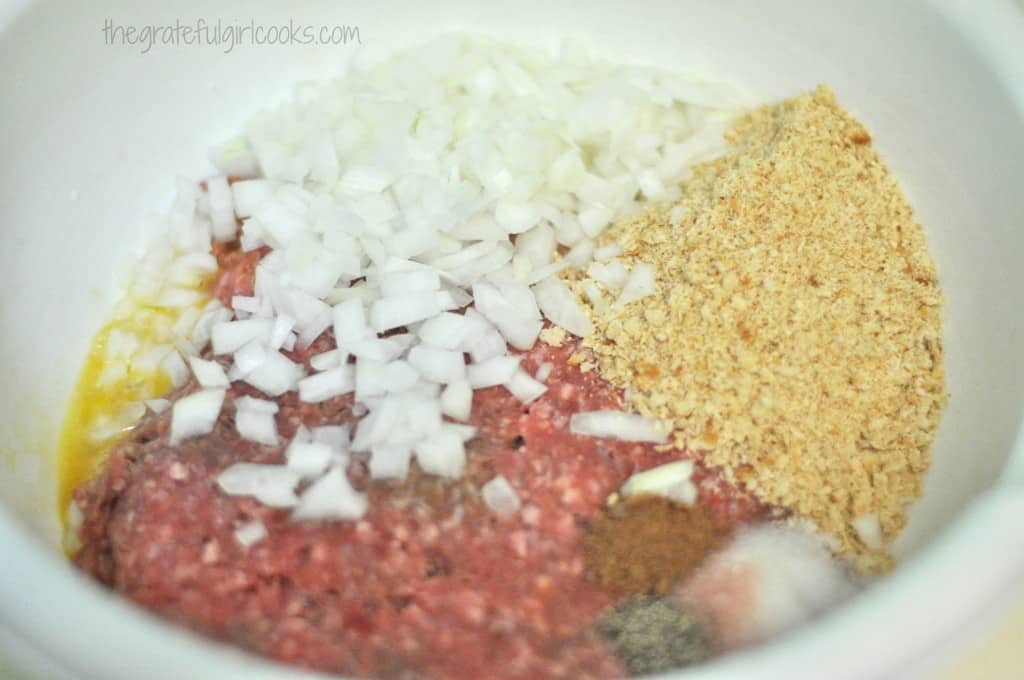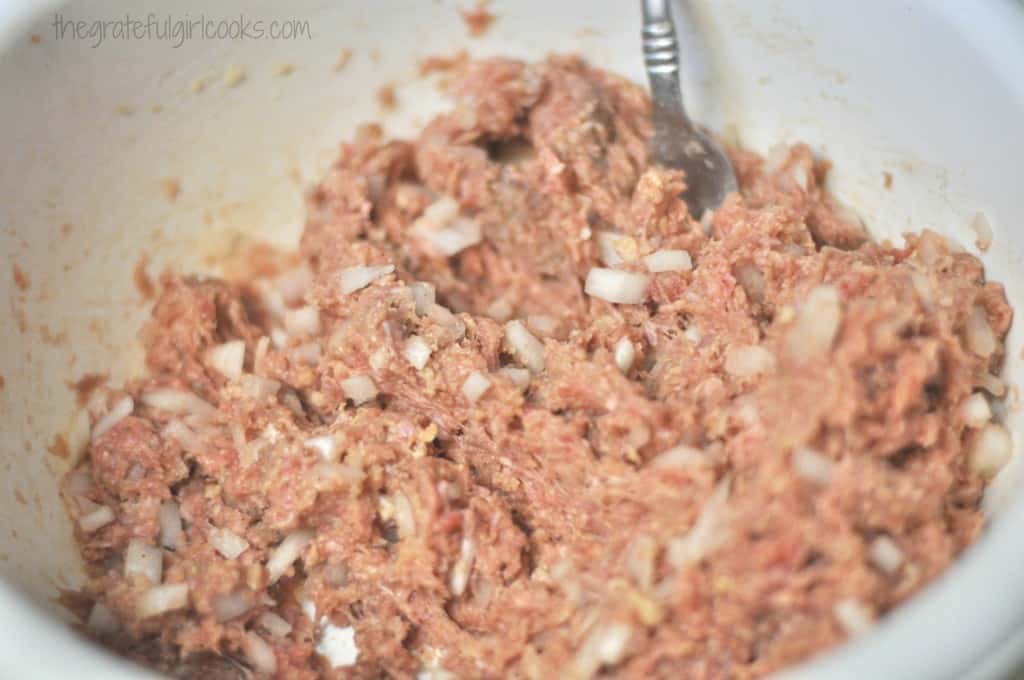 Scoop out a small portion of meat, and roll it between your clean hands to form 1 inch sized meatballs. (A full pound of ground beef "should" yield about 24-25 meatballs… I was using slightly less than a full pound and ended up with 22 meatballs). Set meatballs on waxed paper or foil until all have been formed.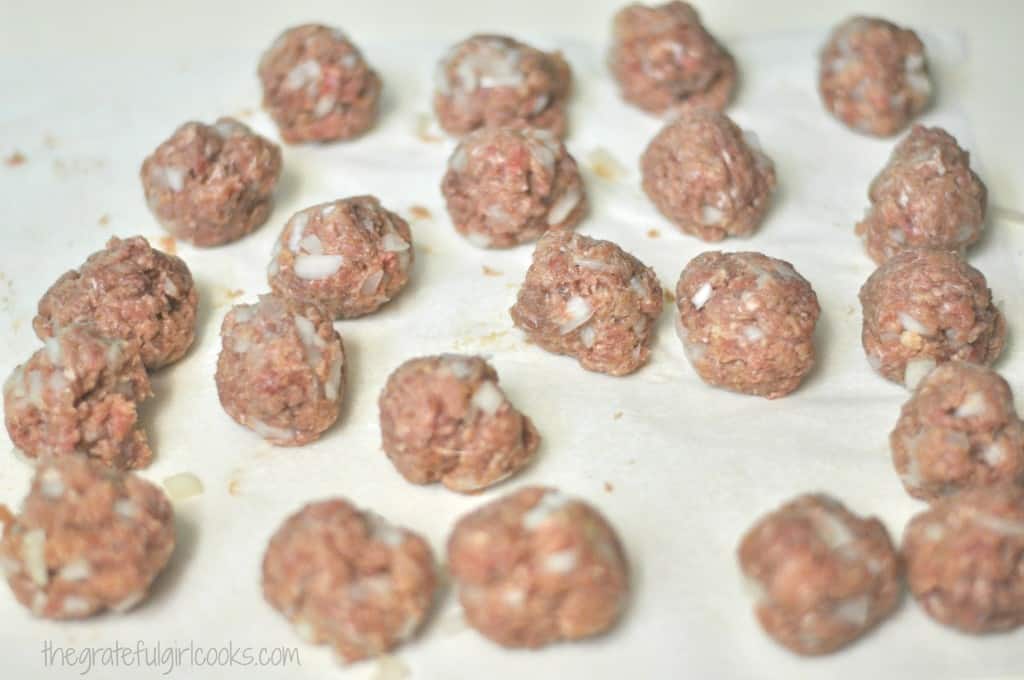 Heat shortening in large skillet (may substitute oil, if necessary). When skillet is hot, add meatballs in single layer. Let brown on one side, then carefully turn to brown all sides (I use tongs).  If necessary, add additional shortening or oil to prevent sticking.  When meatballs are browned on all sides, remove them to a large plate to rest.  Keep meatballs warm.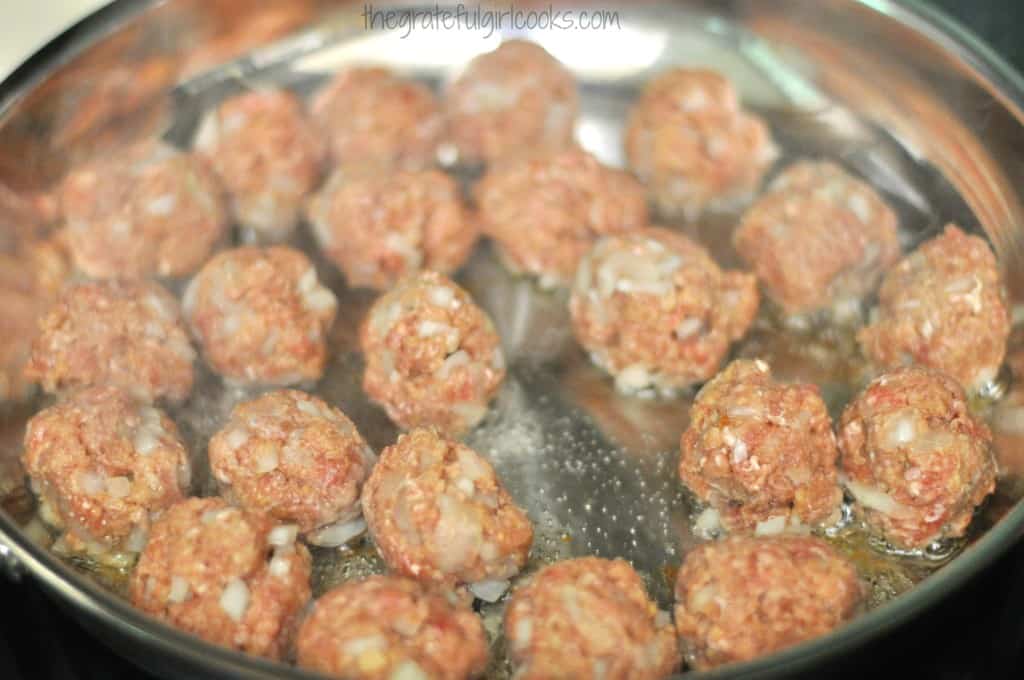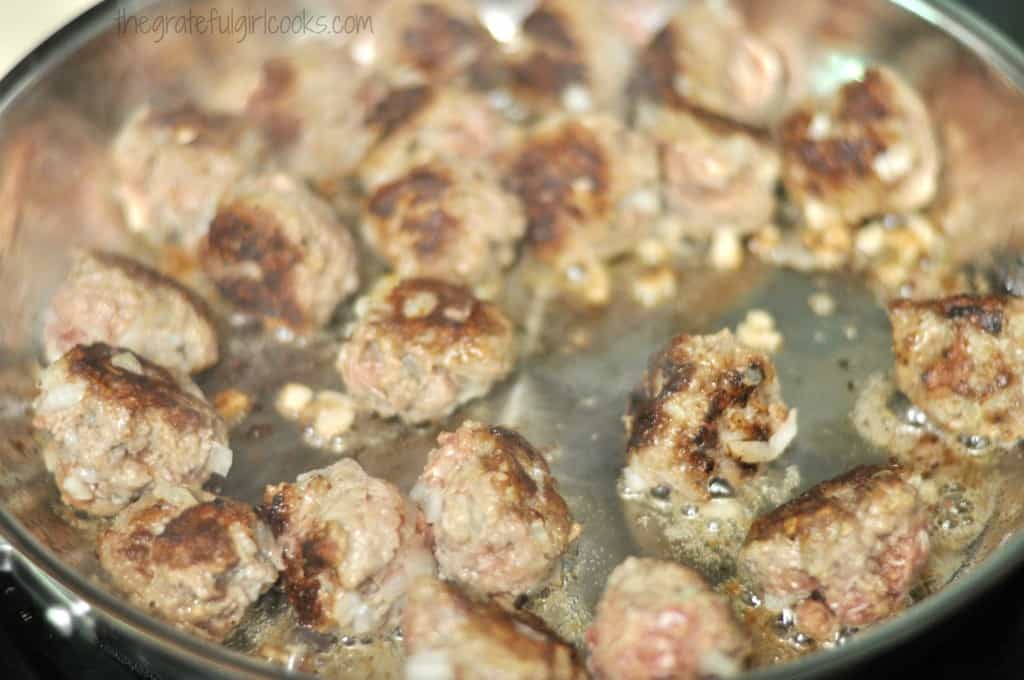 Now it's time to make the gravy!  Using the same pan (without cleaning it out), add hot water to meat drippings in skillet. Stir to mix and heat on low, scraping up the browned bits from the bottom of the skillet. This will help "de-glaze" the pan, and will incorporate all those yummy browned bits off the bottom of the skillet into your gravy.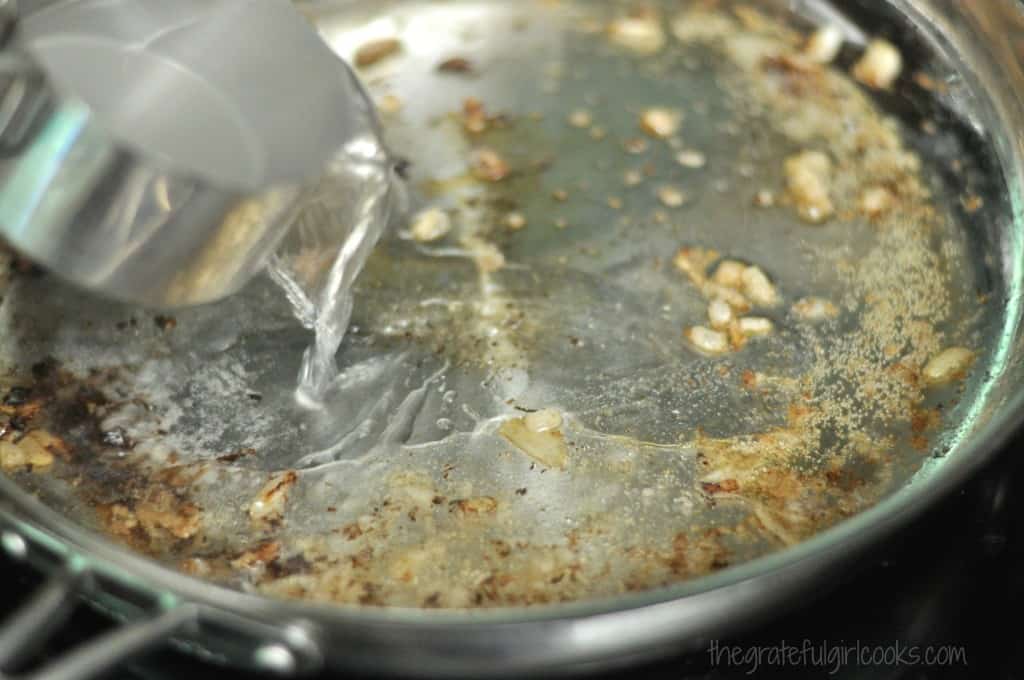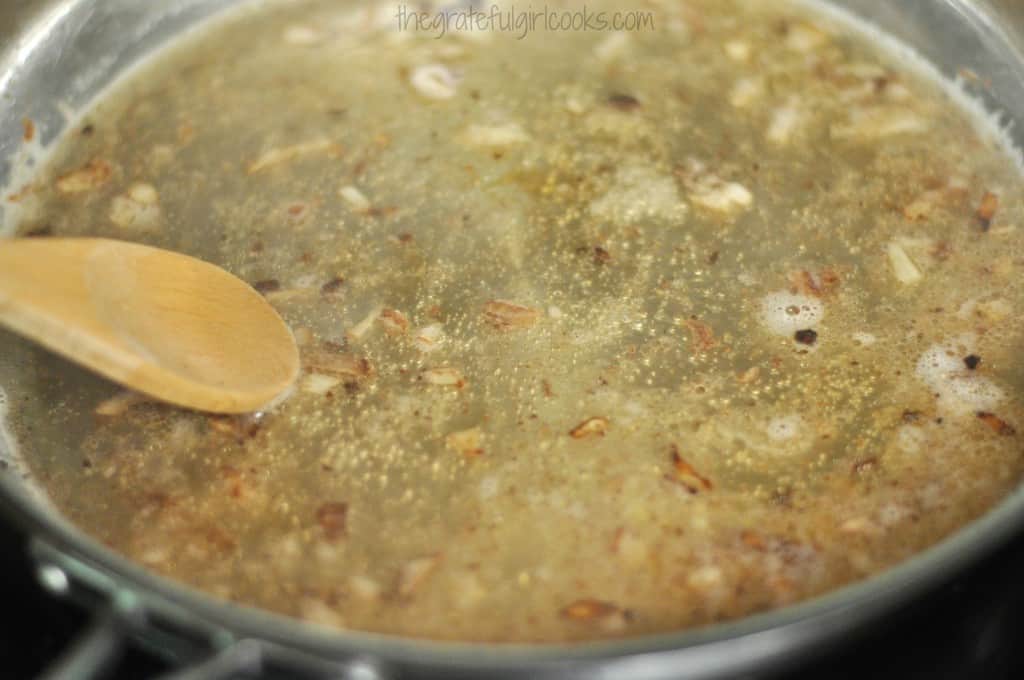 Now add the water/flour mixture to the hot water mixture in skillet. Whisk well as you pour, to fully combine ingredients.  Bring the gravy to a boil. The gravy will begin to thicken as you heat and stir it. Once thickened, taste test, and season gravy with salt/pepper, if desired.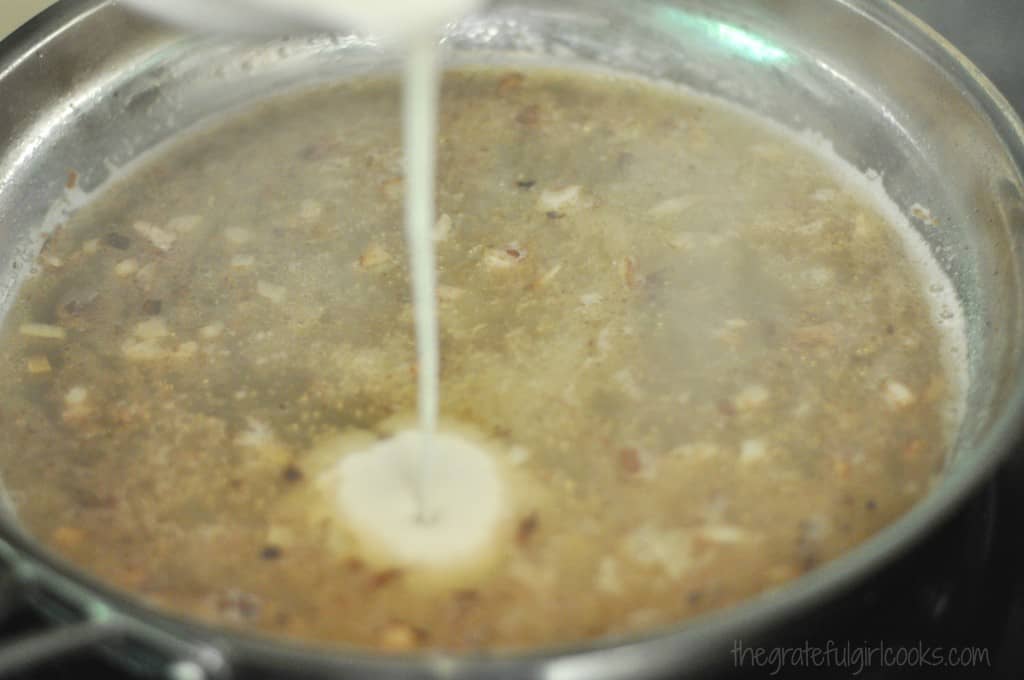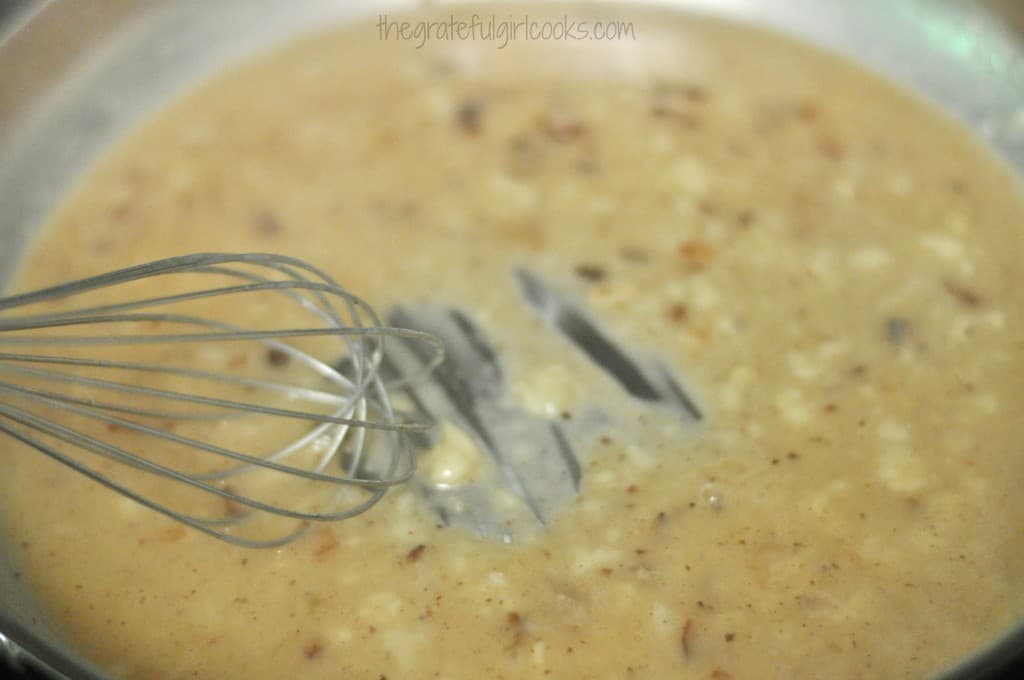 Once gravy has thickened, add the browned meatballs back into the skillet. Turn to coat each meatball with gravy. Put a lid on the skillet, and cook on low for 30 minutes. Check occasionally. If necessary, add a bit more water to skillet and mix it in, to ensure you have enough gravy.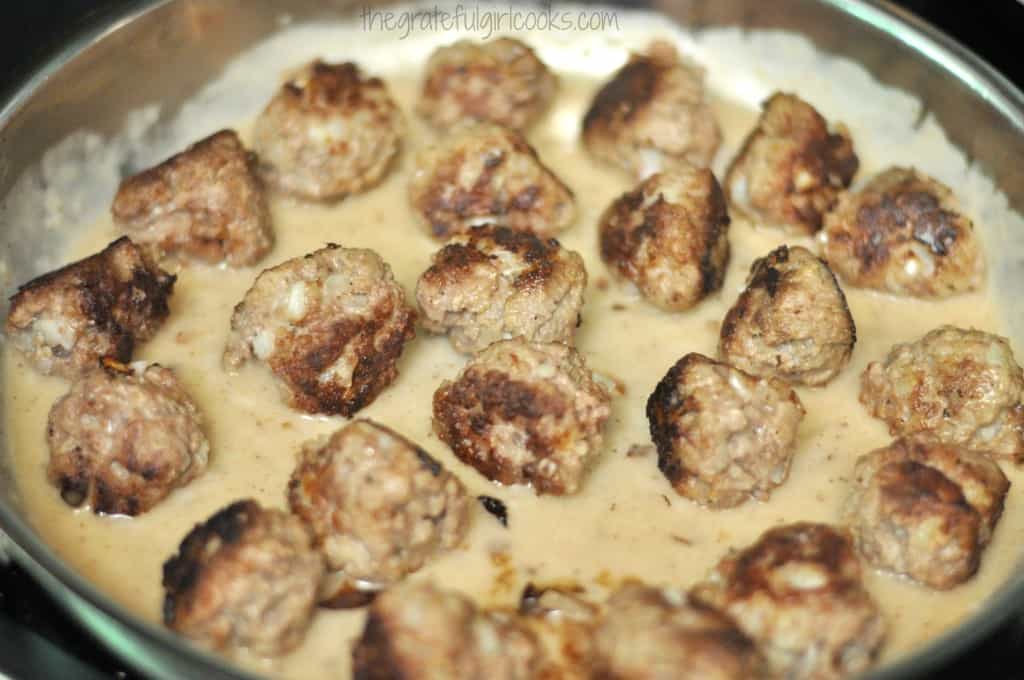 While meatballs are cooking, cook rice using your "normal" method (I use a rice cooker).  When meatballs and rice are done, the meal is ready. Make sure to coat the meatballs in gravy before placing on serving platter.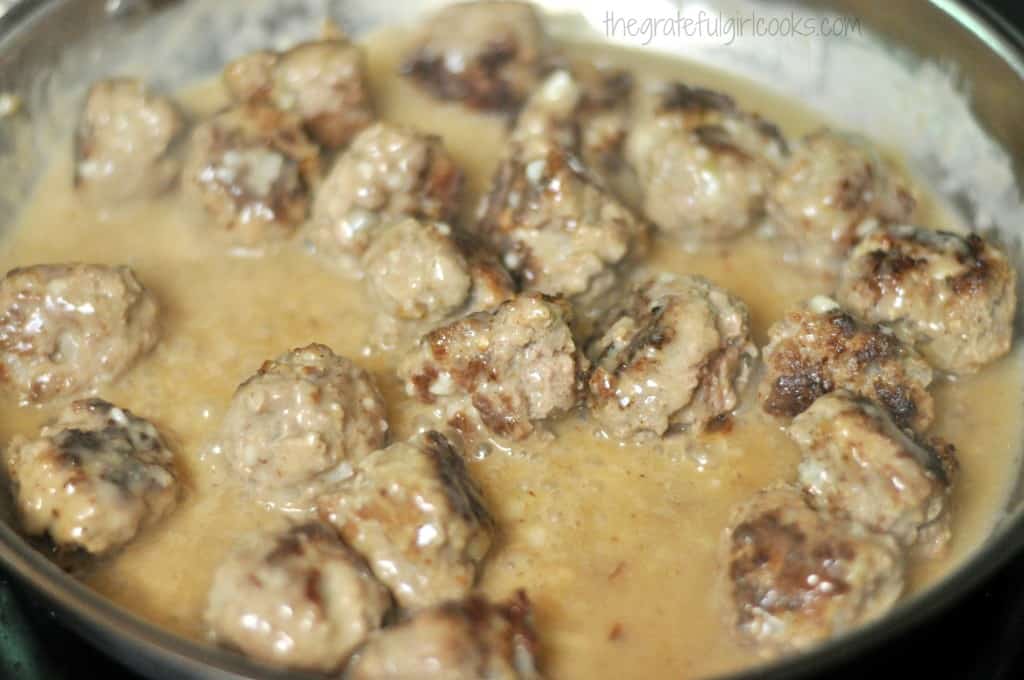 To serve, arrange the cooked hot rice in a ring shape on a serving platter.  Place sprigs of fresh parsley around the rice.  Carefully place the meatballs into the center of the ring. Pour remaining gravy over the meatballs.  Serve HOT… and enjoy!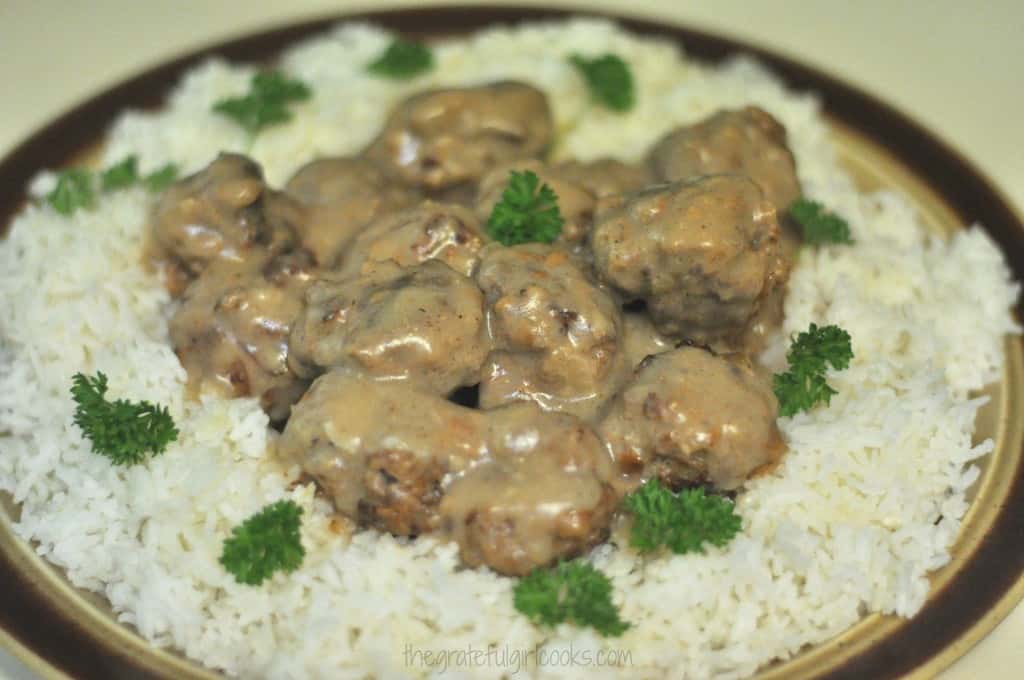 I love recipes that don't cost an arm and a leg to prepare for my family. This simple meal fits the bill perfectly, and tastes fantastic, too!  Hope you will consider making this "comfort food" meal for those you love. It really does taste wonderful!  Blessings to you on this day.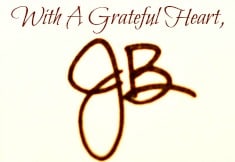 Recipe Source: My MOM (over 40 years ago)

Mom's Swedish Meatballs and Rice
Simple to prepare and easy on the budget, these Swedish meatballs, gravy and rice will hit the spot!
As Prepared By:
JB at The Grateful Girl Cooks!
Ingredients
For meatballs:
1 pound ground beef
1 cup bread crumbs
½ cup milk
1 egg, well beaten
1 small brown onion (or ½ large), finely chopped
2 teaspoons salt
⅛ teaspoon black pepper
¼ teaspoon ground nutmeg
Shortening, approx. 2 Tablespoons (to cook meatballs in-may substitute oil)
For gravy:
2 cups very hot water
2 Tablespoons flour
6 Tablespoons cold water
Salt and pepper (to season)
For accompaniment:
4 cups hot cooked rice (I used 2 cups dry rice to start, for quantity shown)
Butter (for rice, if desired)
Fresh parsley sprigs, for garnish (optional)
Directions
Place ground beef, bread crumbs, milk, egg, onion, salt, pepper and nutmeg in large bowl. Mix well, to combine. Form mixture into 1 inch meatballs; set formed meatballs onto wax paper or foil.
Heat shortening (or oil) in large skillet on medium heat. Add meatballs to hot oil in single layer. Brown on all sides (a minute or two per side). If necessary, add additional shortening (or oil) if necessary, to prevent sticking. When meatballs are fully browned, remove them to a plate, and keep warm.
Add hot water back into skillet (DO NOT CLEAN OUT SKILLET). Stir while cooking on low, to deglaze the skillet and scrape up the flavorful browned bits off bottom of skillet. In a separate small bowl, combine cold water and flour. Mix really well, to remove lumps. Add this mixture to hot liquid in skillet, whisking well while adding. Continue to whisk gravy to remove any lumps. Bring mixture to a boil, stirring often until mixture thickens. Taste gravy... add salt and pepper to season, if desired.
Add meatballs back into skillet. Turn to coat with gravy. Put a lid on the skillet; cook meatballs and gravy for 30 minutes, adding additional water to gravy, if necessary, to ensure there will be enough gravy (as gravy will cook down a bit).
While meatballs are cooking, prepare rice (using the method you normally use to cook rice).
When meatballs and rice are done, place cooked rice in a ring shape around outside of serving platter. Garnish rice with sprigs of fresh parsley. Carefully spoon the meatballs into center of ring, and pour gravy over the top of meatballs. Serve hot, and enjoy!
Save
Save
Save
Save
Save
Save
Save
Save
Save
Save
Save
Save
Save