On my never-ending quest to find great salmon recipes, I recently stumbled upon this super simple and wonderfully delicious recipe for Pan-Seared Salmon with Cilantro Lime Sauce. We really enjoyed the flavors, and I appreciated how easy the salmon was to prepare!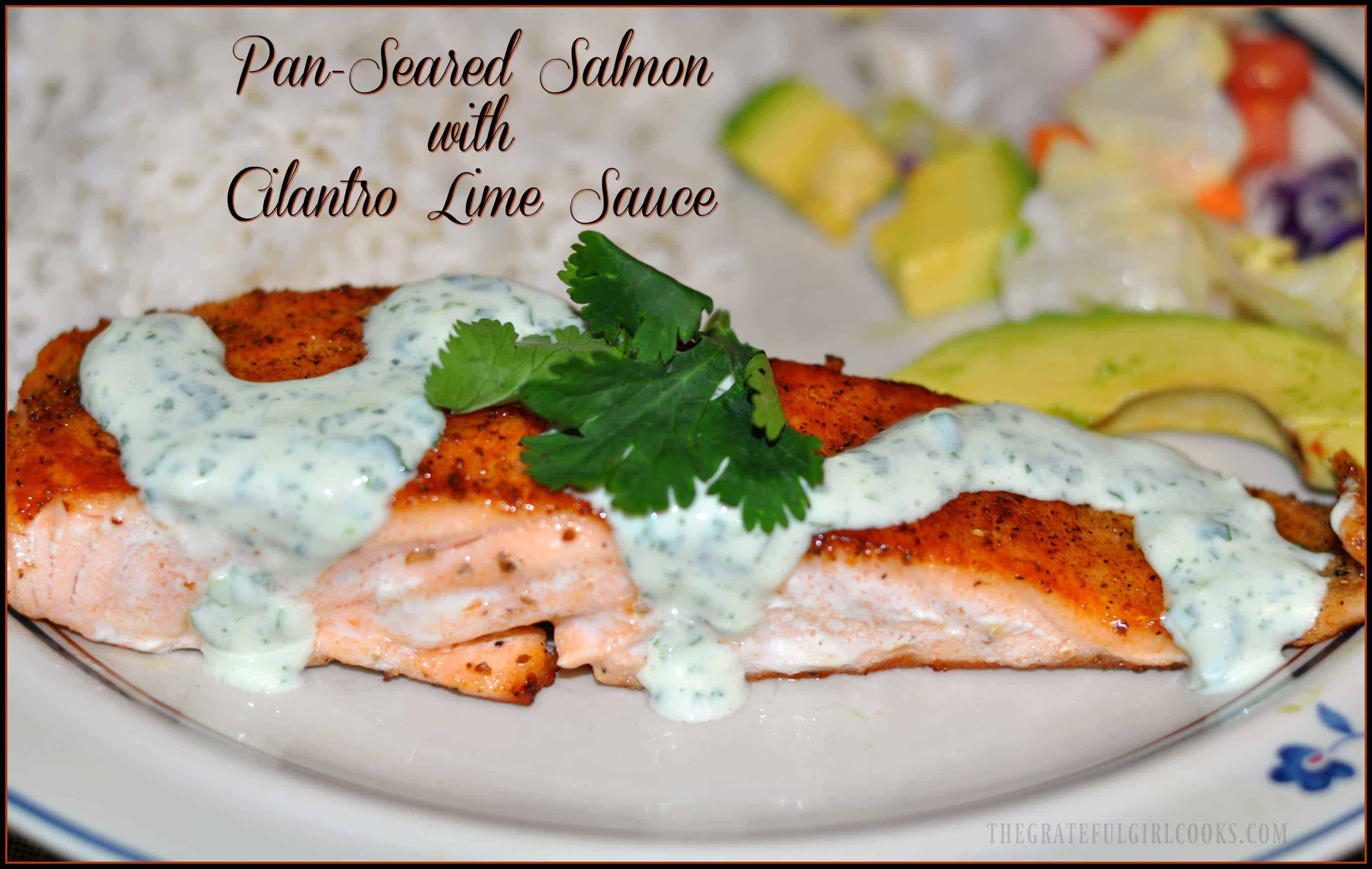 The recipe is as simple as pan-searing seasoned salmon fillets, then drizzling the cooked salmon with a creamy cilantro lime sauce… that's it! (I told you it was EASY!). The entire recipe can be ready and on the table in just about 10 minutes! How's THAT for convenience?  Here's how to make this delicious main course:
Take salmon fillets out from refrigeration and let them sit (at room temp.) while you make the cilantro lime sauce.  To make the sauce, all you need to do is place sour cream, chopped green onions, cilantro, garlic, lime juice, sliced garlic, and salt into a food processor or blender. Process the sauce until the cilantro leaves are finely chopped or minced. Set sauce aside while cooking salmon.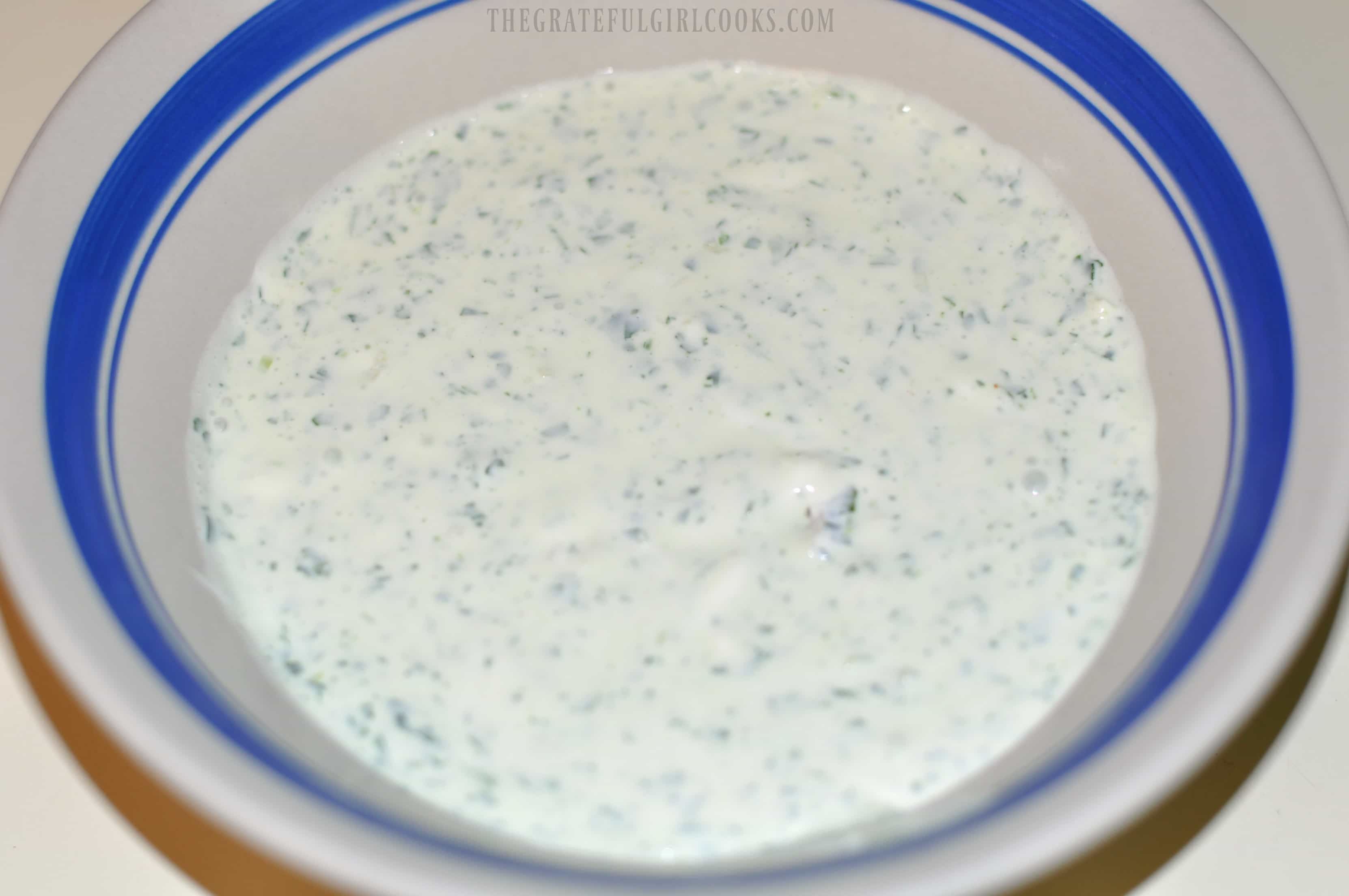 Place cumin, coriander, cayenne pepper, salt and pepper in a small bowl, and mix well, to combine the spices.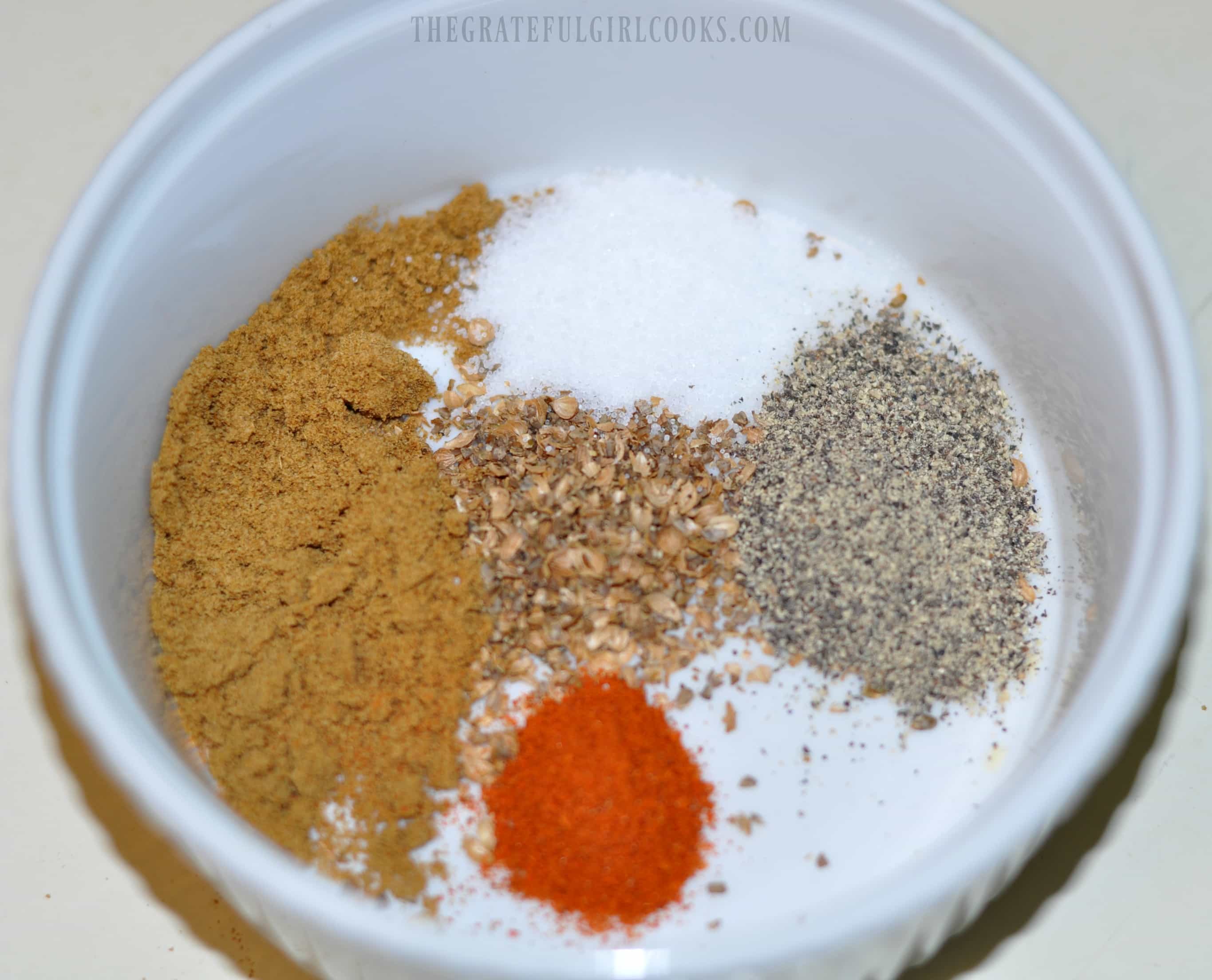 Pat all sides of salmon fillets dry, using a paper towel. Sprinkle spice mixture evenly over both sides of salmon, lightly rubbing spices into the fish as you go. Use all the spice mix.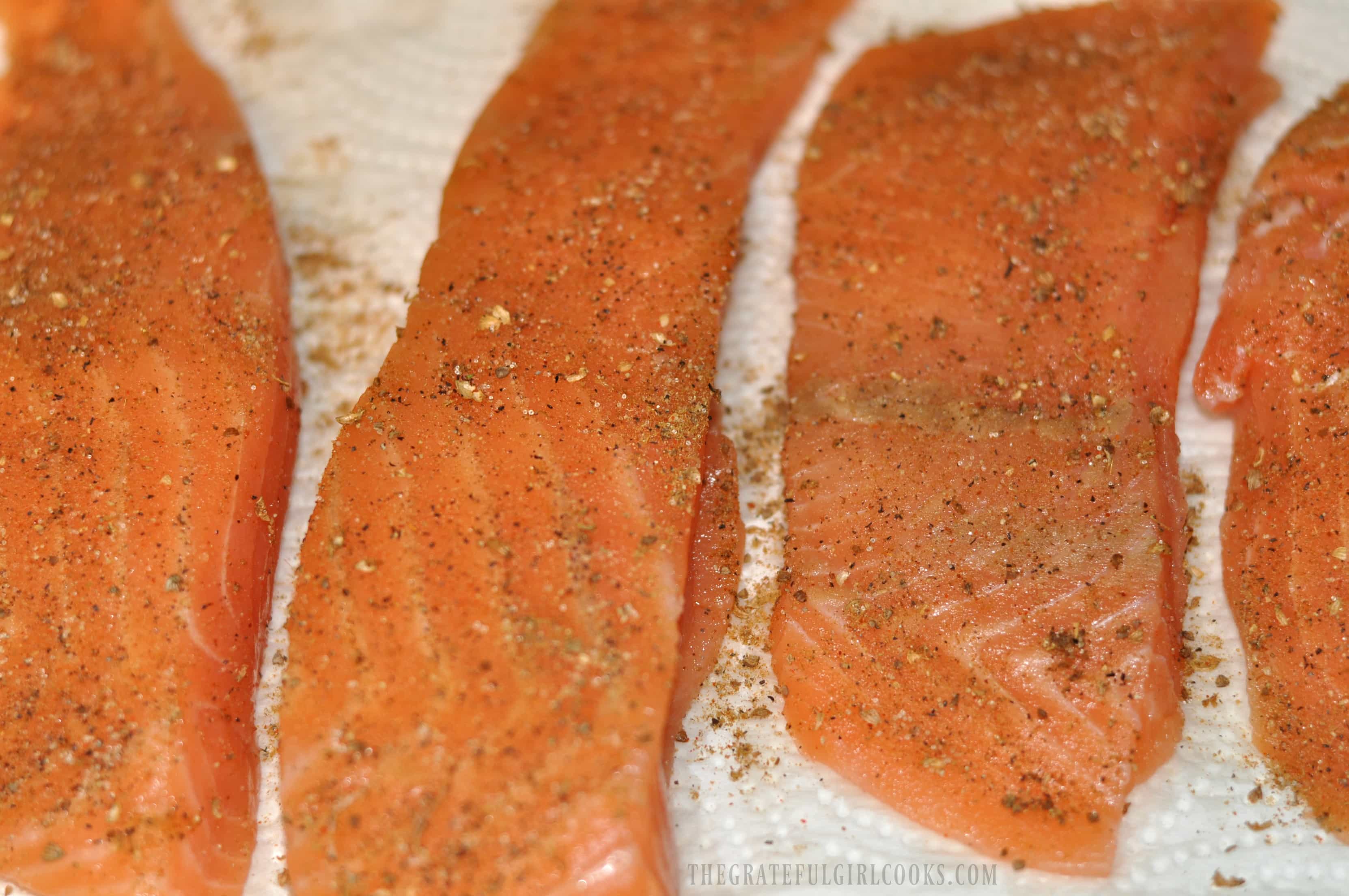 Heat olive oil in a large non-stick skillet on medium-high heat. Once oil is hot, place the salmon fillets gently into the hot skillet (with the top side down).  Cook 4 minutes, without moving the salmon. After 4 minutes, the bottom of the salmon should be crispy and golden brown. Carefully turn salmon to other side, and cook for 2-3 minutes (or until cooked through).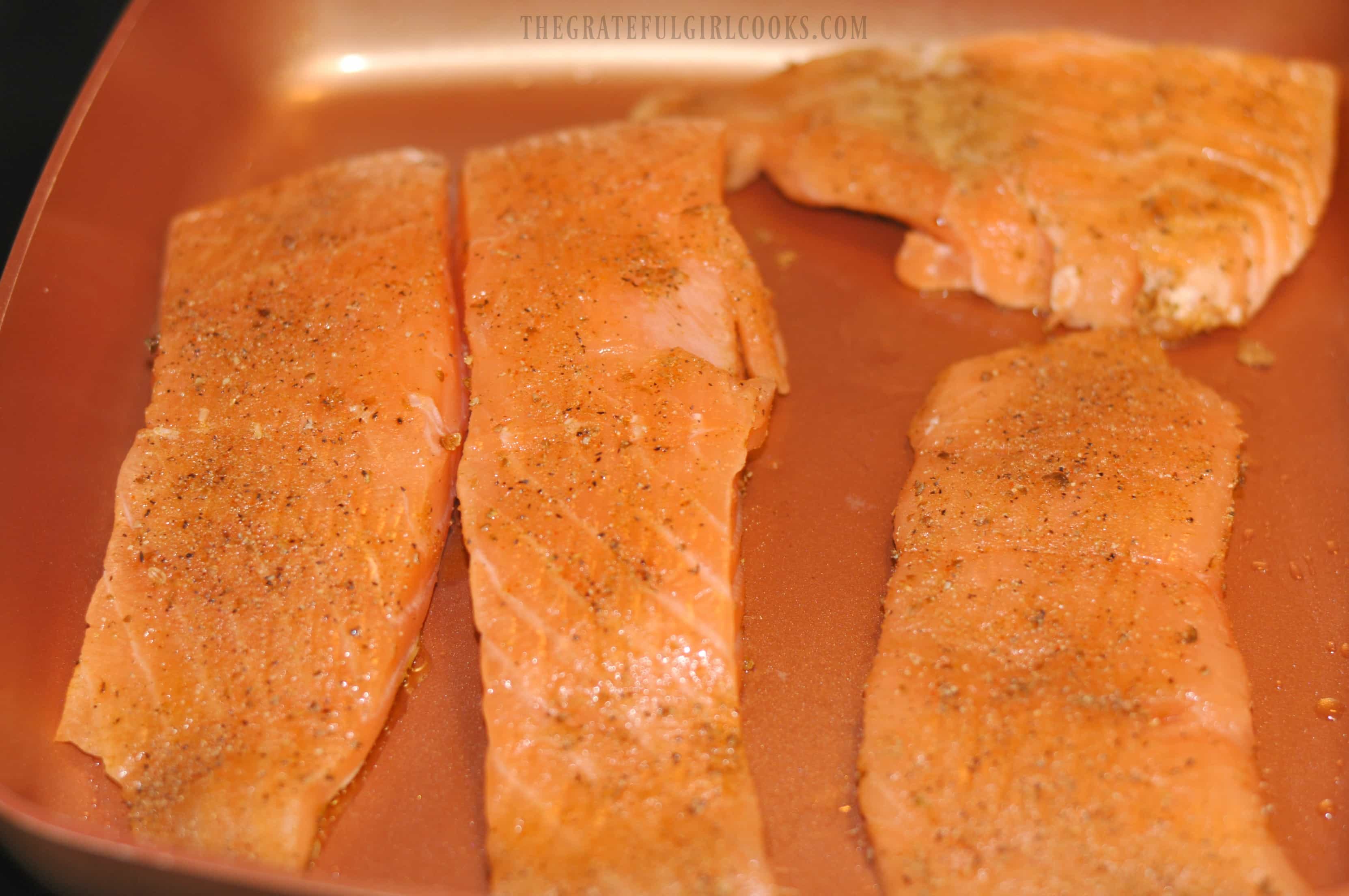 Remove salmon from skillet and transfer to individual serving plates. Drizzle the cilantro lime sauce over the top of the salmon.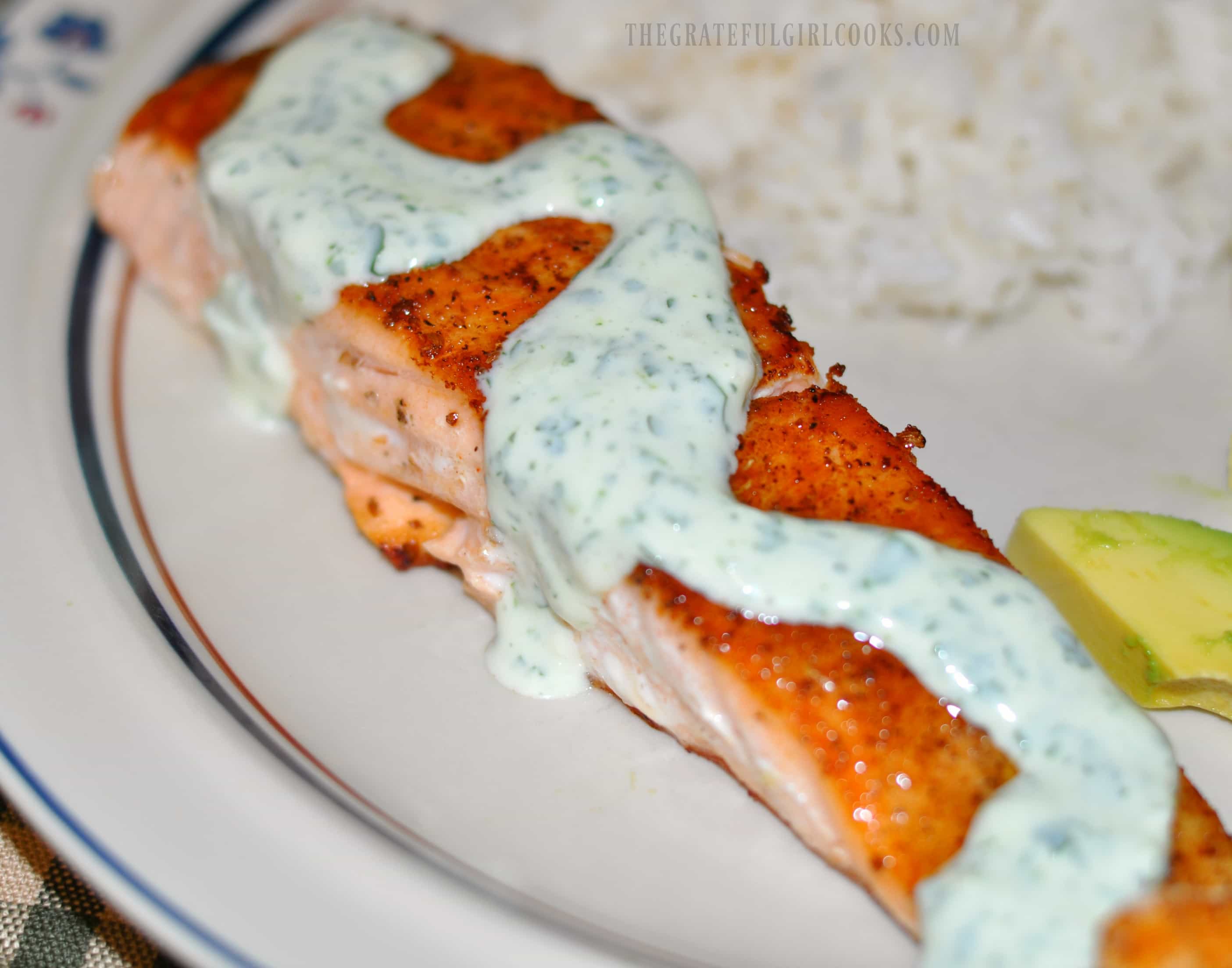 Garnish each piece of salmon with a sprig of cilantro.  Serve… and enjoy the wonderful taste! See how very easy, quick, and effortless it is to make this tasty main dish?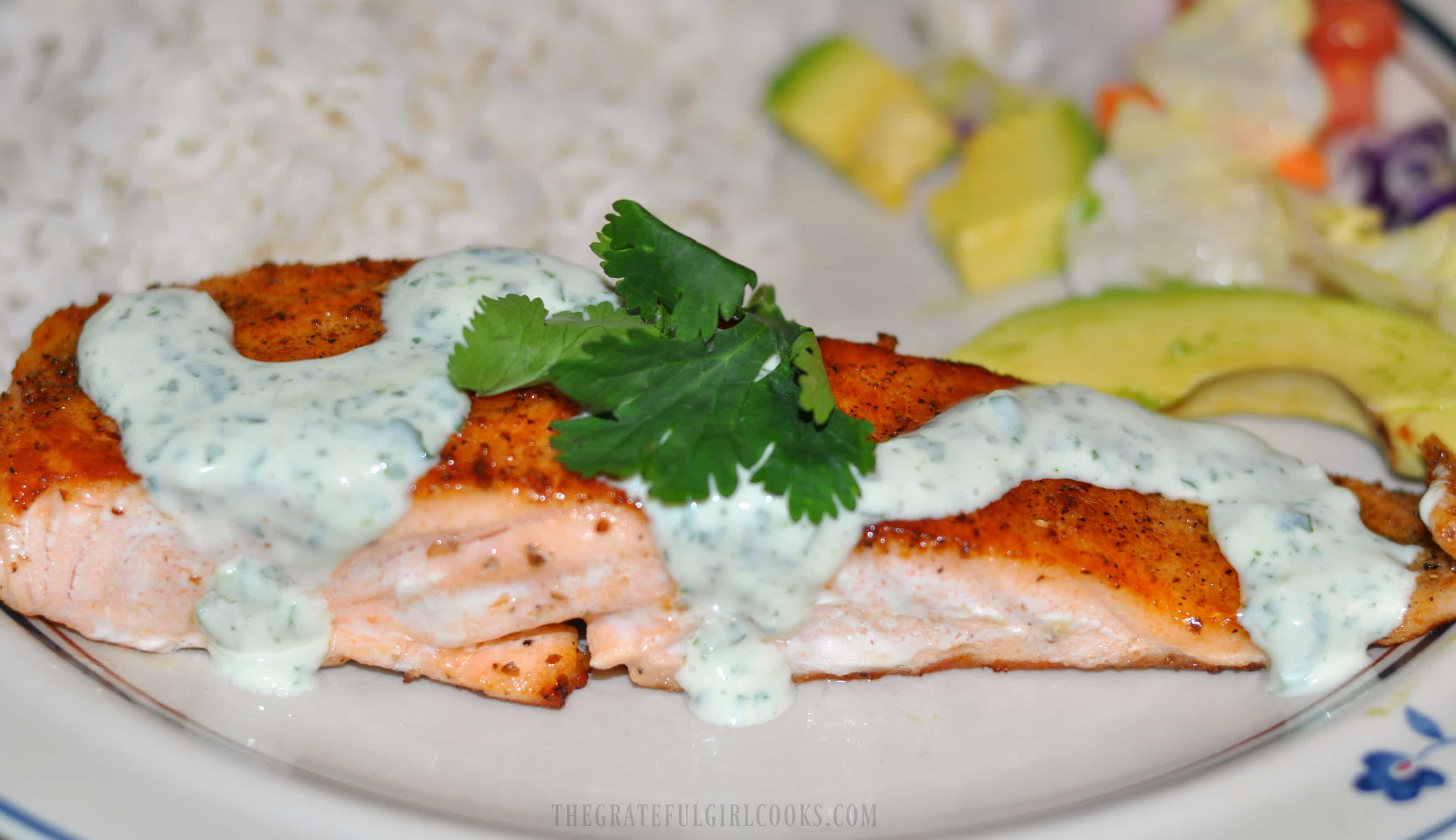 This would be a great way to serve a healthy meal on a busy evening or after a long day at work… in no time at all. Hope you'll give this recipe a try. I'm confident you will enjoy it!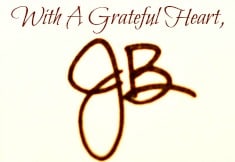 Recipe Source: http://www.cookingclassy.com/skillet-seared-salmon-with-creamy-cilantro-lime-sauce/



Here's one more to pin to your Pinterest boards!

Save
Save
Save
Save
Save
Save
Save
Save
Save
Save
Save