I recently made a batch of Peanut Butter Chocolate Chip n' Nut Cookies using a recipe a dear friend gave me over 20 years ago. Soft peanut butter cookies filled with milk chocolate chips and chopped peanuts make these simple old-fashioned cookies a real taste treat!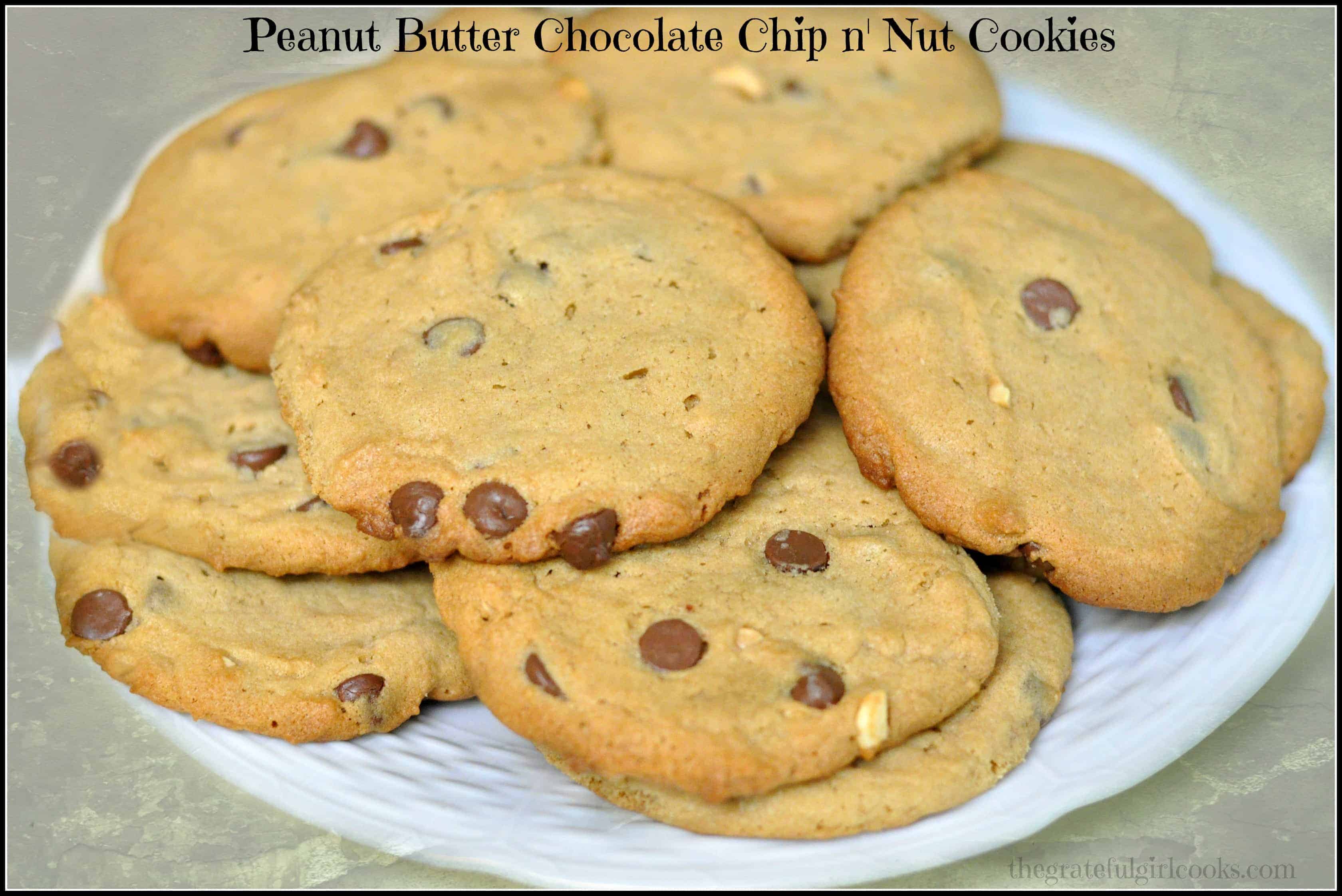 I slightly tweaked her delicious recipe to include chopped dry roasted peanuts to the mix (you can also use cocktail peanuts), and enjoy the extra little bit of crunch and peanut flavor the nuts bring to the cookie.  I made large cookies and the recipe yielded about 3½ dozen, but if you need a larger quantity, simply make the cookies smaller!
Here's how easy the cookies are to prepare:
Preheat oven to 375 degrees.  Cream together room temperature butter, creamy peanut butter, granulated sugar, brown sugar and eggs until well combined.  In a separate bowl, stir together flour, baking powder, baking soda and salt. Slowly add the flour mixture to the peanut butter mixture. Continue to beat on low, adding a little flour at a time, until all dough is fully mixed together.

Stir in milk chocolate chips and chopped peanuts. I used chopped dry roasted peanuts, but cocktail peanuts would be fine, as well.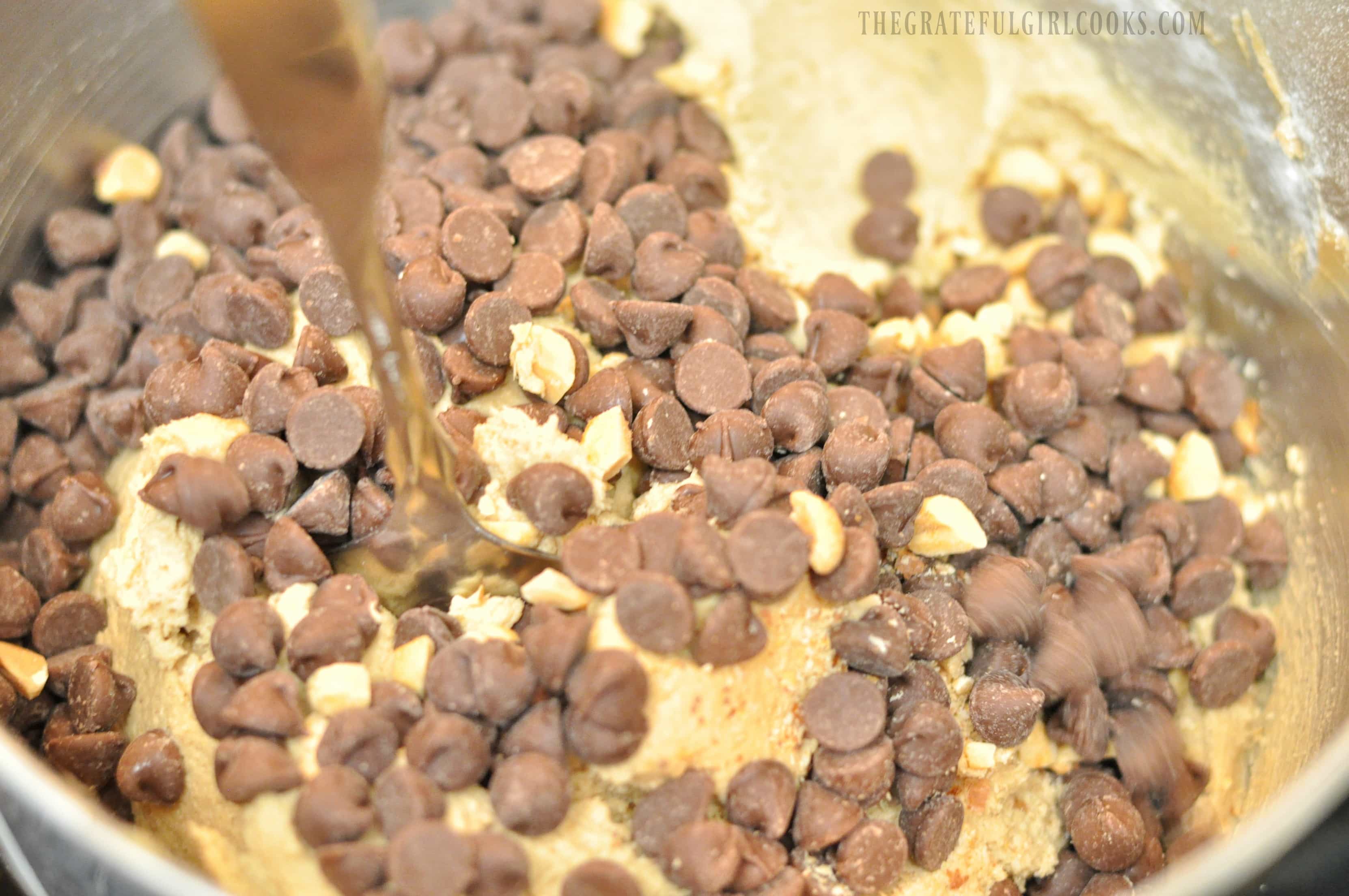 If making large cookies, drop the dough by heaping Tablespoons onto parchment paper-lined baking sheet. If smaller cookies (with greater quantity) are desired, drop by rounded teaspoons.  Keep cookie dough about 2 inches apart as they will spread while baking.  I tried to shape each one into a circle shape by using my clean hands around the edges, then patted them down a bit on the top to flatten them just a bit.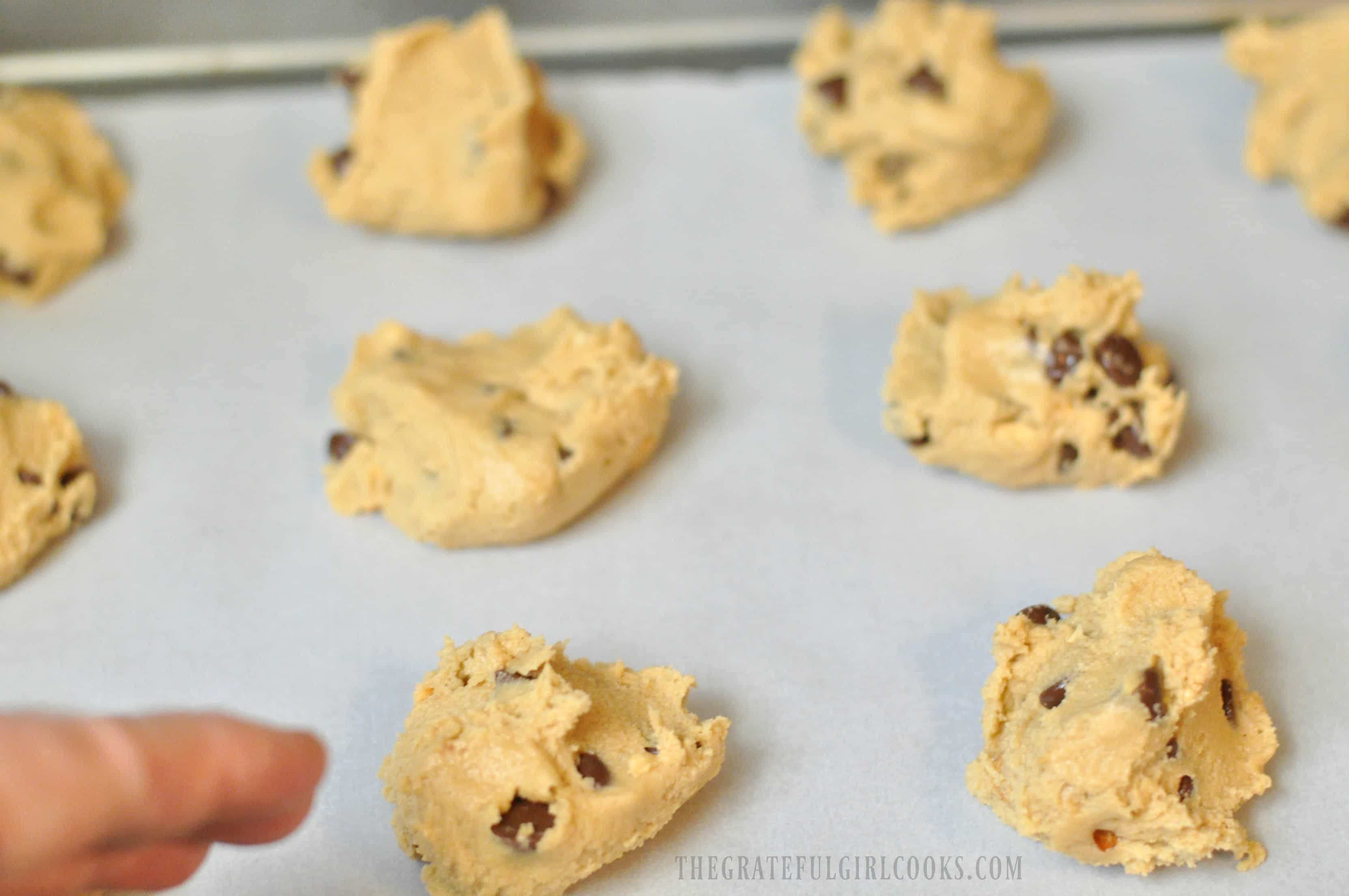 I baked the large cookies at 375 degrees.  They take between 12 and 14 minutes to fully cook and turn slightly golden brown around edges. Smaller cookies will cook in about 9-10 minutes.  When done, remove cookies from oven; let them cool for 2-3 minutes, then transfer them to a wire rack to finish cooling.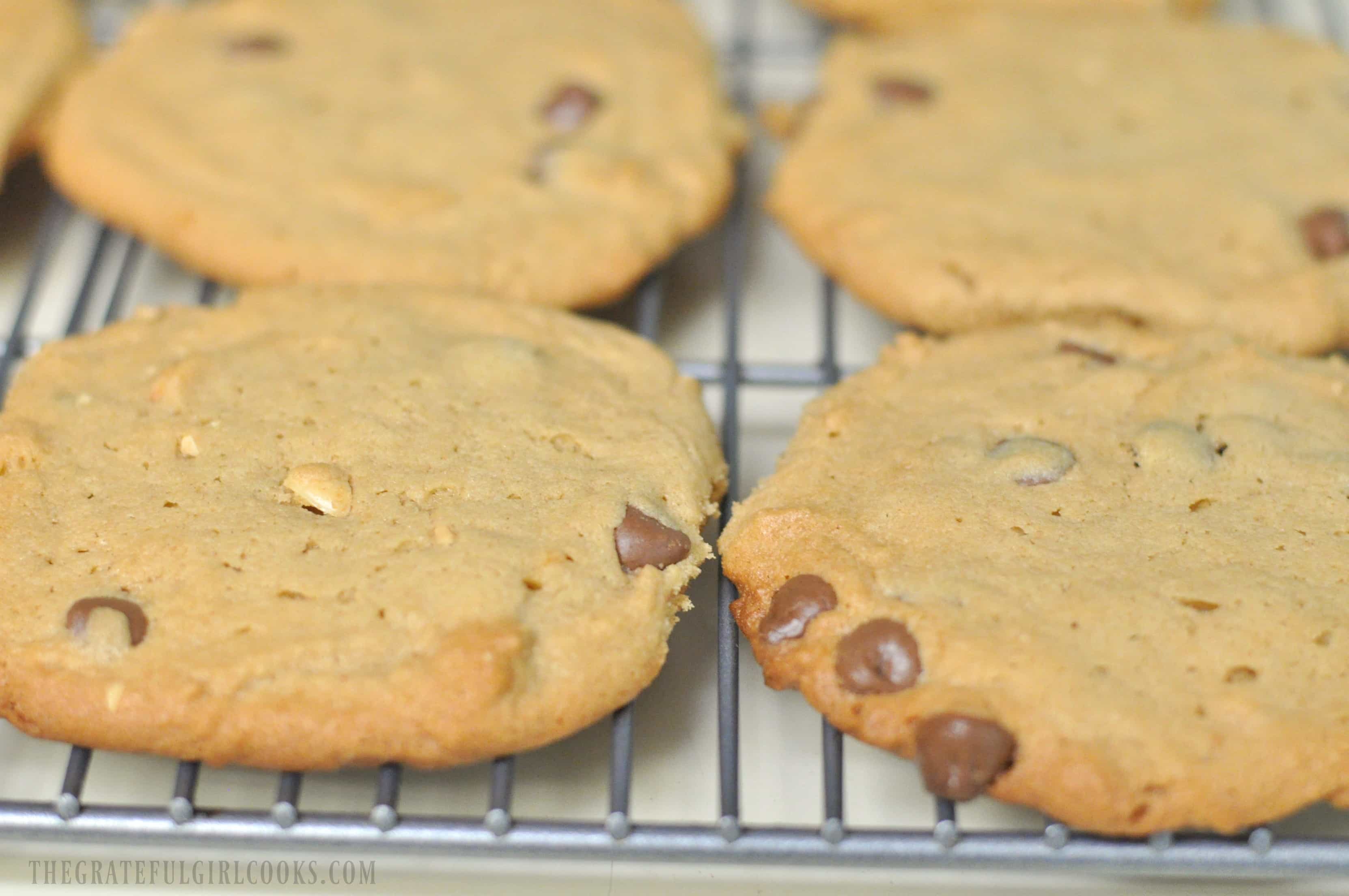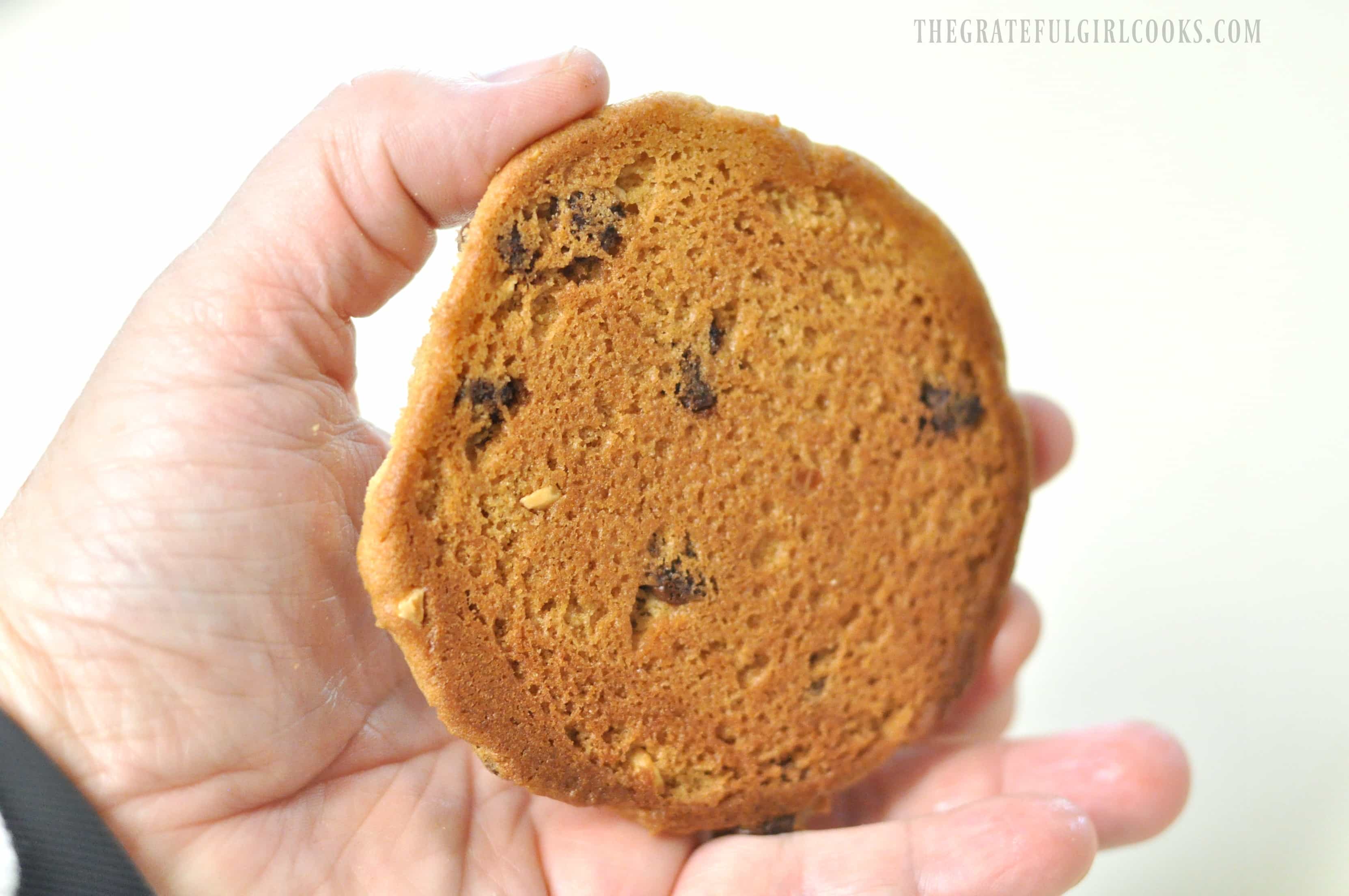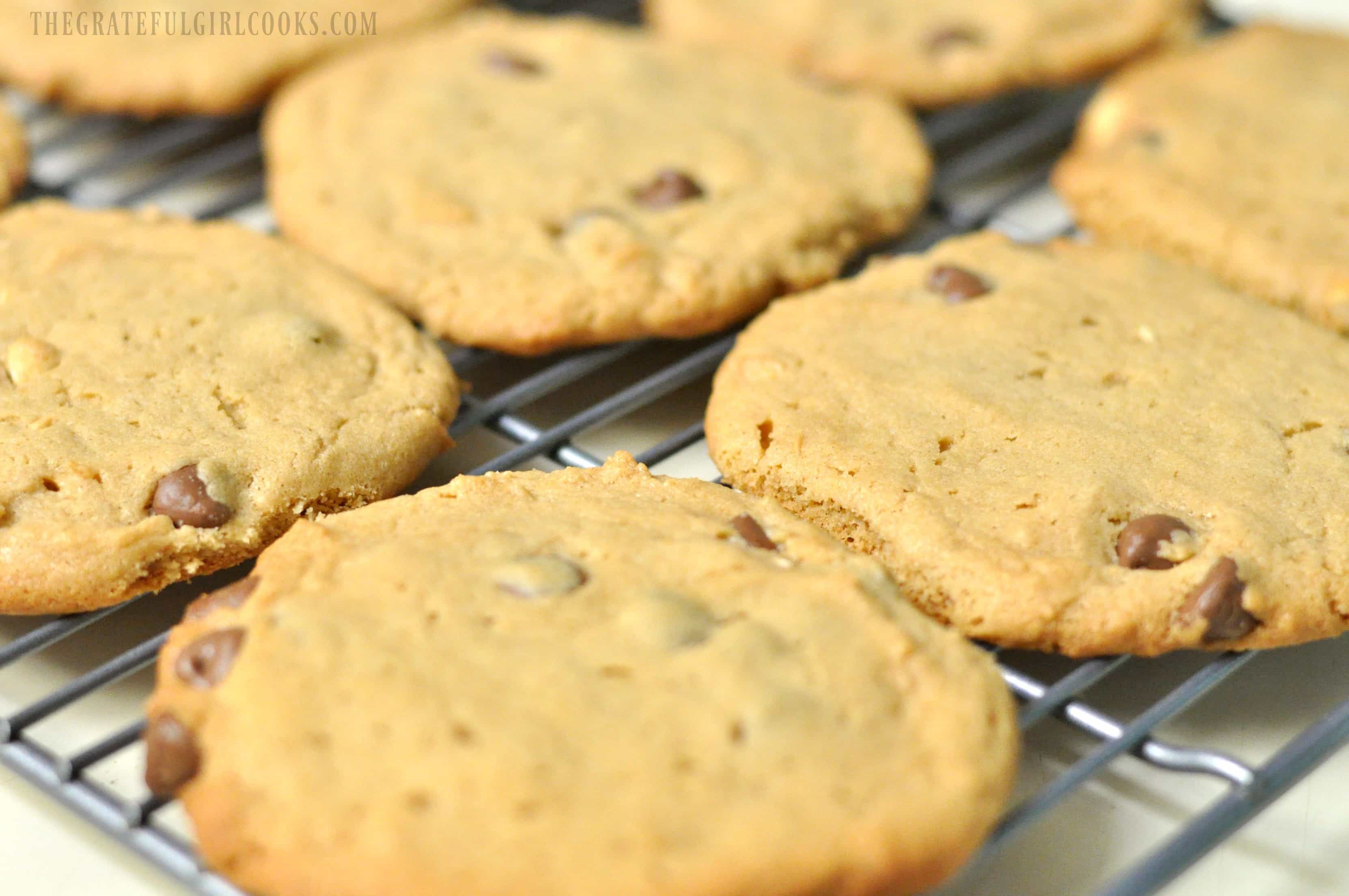 That's it, except for taking a big old bite out of that cookie when you just can't stand it anymore! While you're at it, grab a cup of ice cold milk to wash this delicious treat down!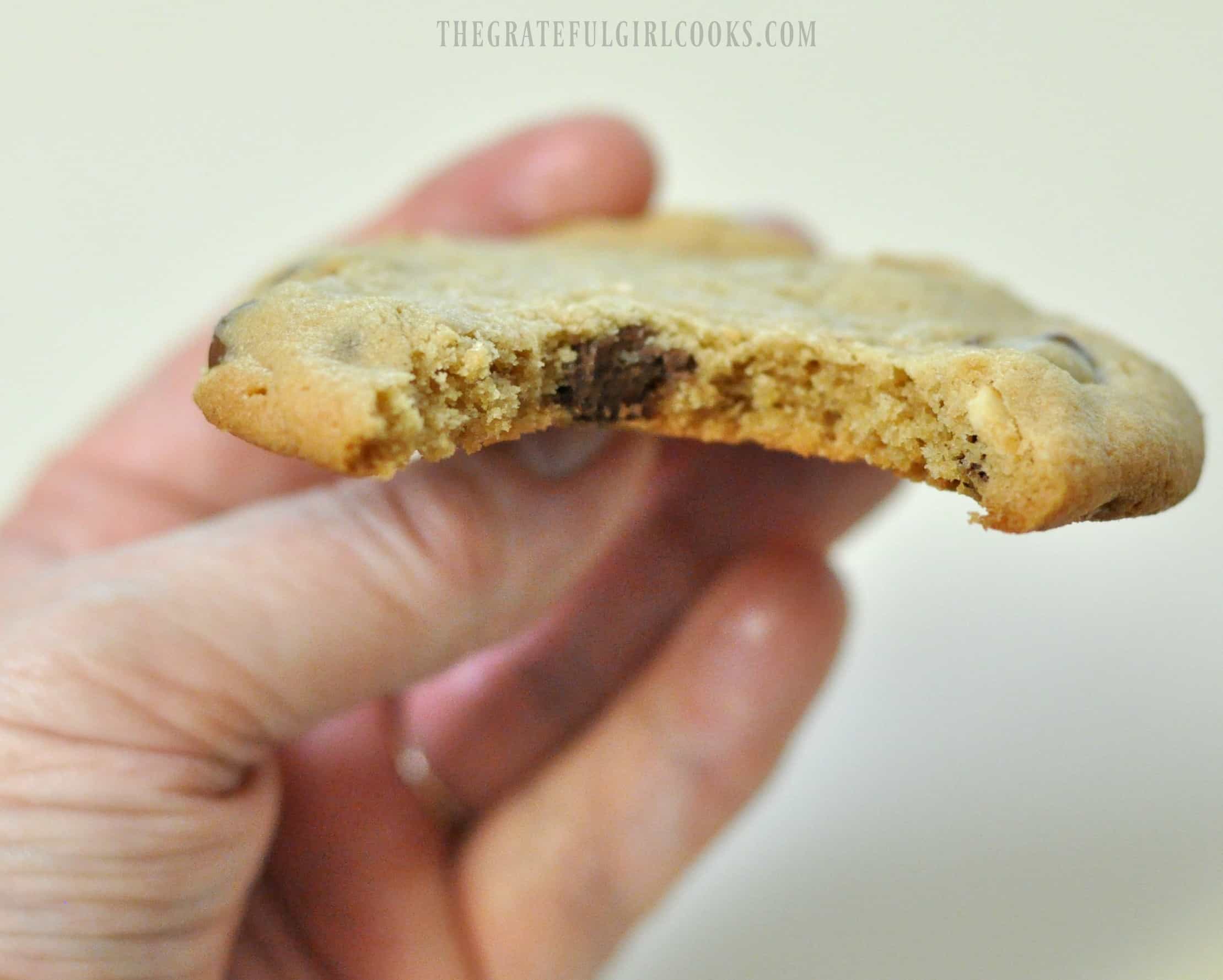 That's it!  A simple old-fashioned, delicious cookie to make for those you love.  I think they get better as they sit… they seem to get chewier the next day!  I set aside some of the dough, shaped it into 2 logs, then tightly wrapped each in plastic wrap, then aluminum foil, and froze 2 packages of dough to use another time!  That way, when we have a craving for homemade cookies, all I have to do is cut,slice and bake a small batch of these yummy cookies!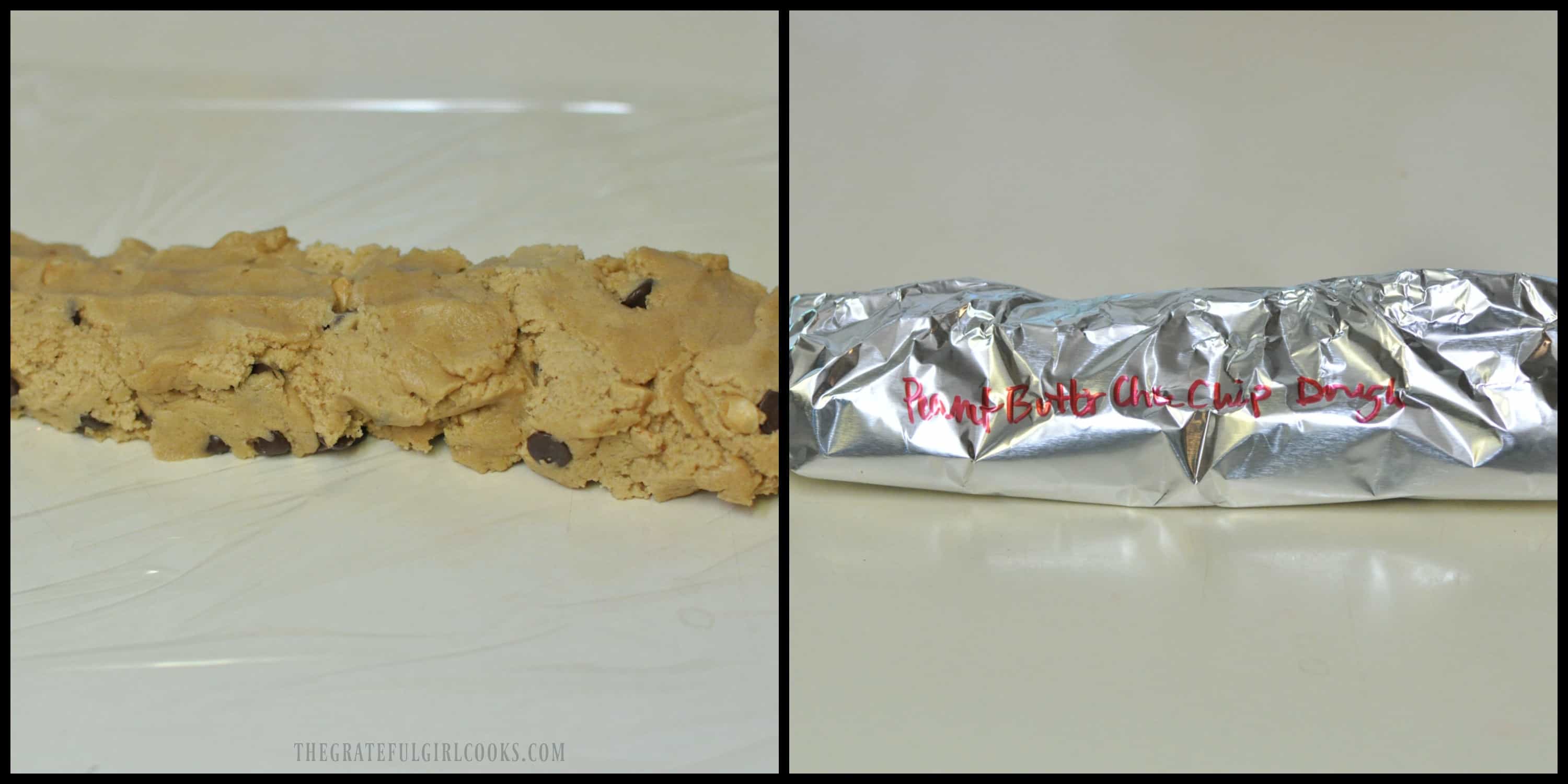 These really are delicious cookies, and I hope you enjoy them.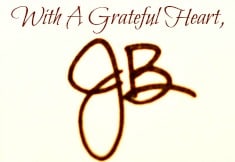 Recipe Adapted From: Carla Merrill

Save
Save
Save
Save
Save
Save
Save
Save
Save