Traditions… I love them! This recipe for Snowball Cookies is one of those dearly loved holiday traditions in our family. Little balls of buttery shortbread, bursting with pecans and rolled in sweet powdered sugar are the perfect Christmas treat to eat or give to family and friends!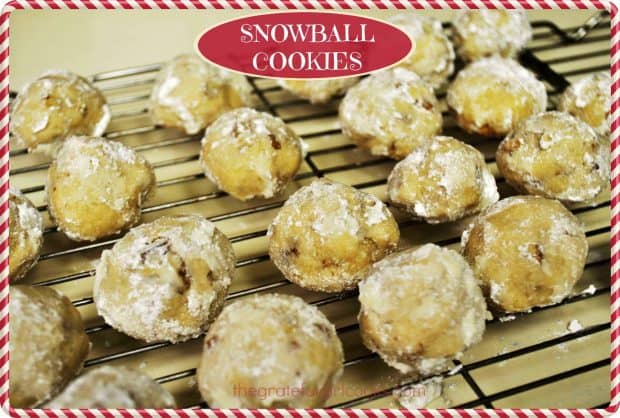 My Mom made these delicious cookies for us when we were growing up. To continue the tradition, I've been making them for years (and years) at Christmas for our family and as gifts for friends and neighbors.
I've heard them referred to as Mexican Wedding Cookies, RussianTea Cakes, Shortbread Bites, etc. Seems like everyone has a recipe and a name for them. Whatever they are called, these cookies really are little bites of "shortbread goodness".
They look like little snowballs because they are coated with powdered sugar once baked… they melt in your mouth… and are very easy to make. Perfect with a cup of coffee…these are not just for Christmas…but anytime of the year. I hope you will give them a try!
Ready to eat… yum!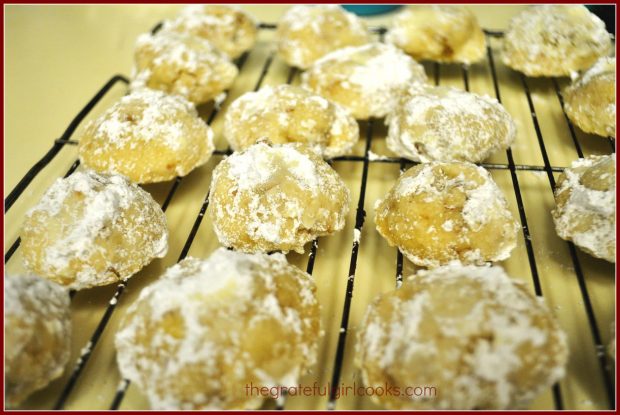 The dough is easy to make, then it is chilled, rolled into balls, baked, then rolled in powdered sugar.  That's really all there is to it! And they sure are delicious!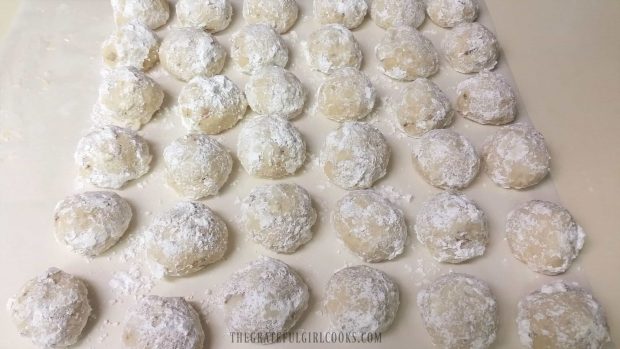 I love to eat a couple of these buttery cookies with a good strong cup of coffee to sip on… ahhhh… they are so very good! Hope you will consider making them – they are good no matter what time of year you make them!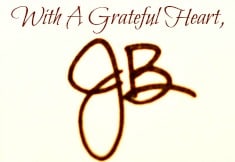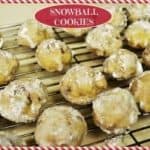 Snowball Cookies
The little "snowball" cookies are little bites of shortbread goodness...
Ingredients
For cookies:
1

cup

butter

(2 cubes, room temperature)

1/3

cup

granulated sugar

2

teaspoons

water

2

teaspoons

vanilla

2

cups

all-purpose flour

1

cup

nuts

(walnuts or pecans), chopped
For Topping:
1

cup

confectioner's sugar

(powdered) to roll the baked cookies in when done
Instructions
Using an electric mixer, cream the butter and sugar together for several minutes until thoroughly mixed. Add the water and vanilla, and mix together. Slowly add the flour (the dough will become very thick). Stir in the nuts.

Cover the dough with plastic wrap and refrigerate for 2-3 hours in refrigerator.

Preheat oven to 325 degrees. Remove dough from refrigerator. Spoon out and roll dough in your hands to make 1" round cookie dough balls.

Bake snowballs on un-greased baking sheets for 15-20 minutes at 325 degrees, or until just slightly browned. Remove cookies from oven; let cool just a minute, then carefully roll each cookie in a bowl of powdered sugar, to cover. Cool on a wire rack. Once cool, coat them a second time with the powdered sugar, if desired. That's it!
Recipe Notes
The prep time indicated is not active prep time. The cookies take only a few minutes to prepare, then dough must be refrigerated (inactive prep time) for a couple hours.
Here's one more to pin on your Pinterest boards!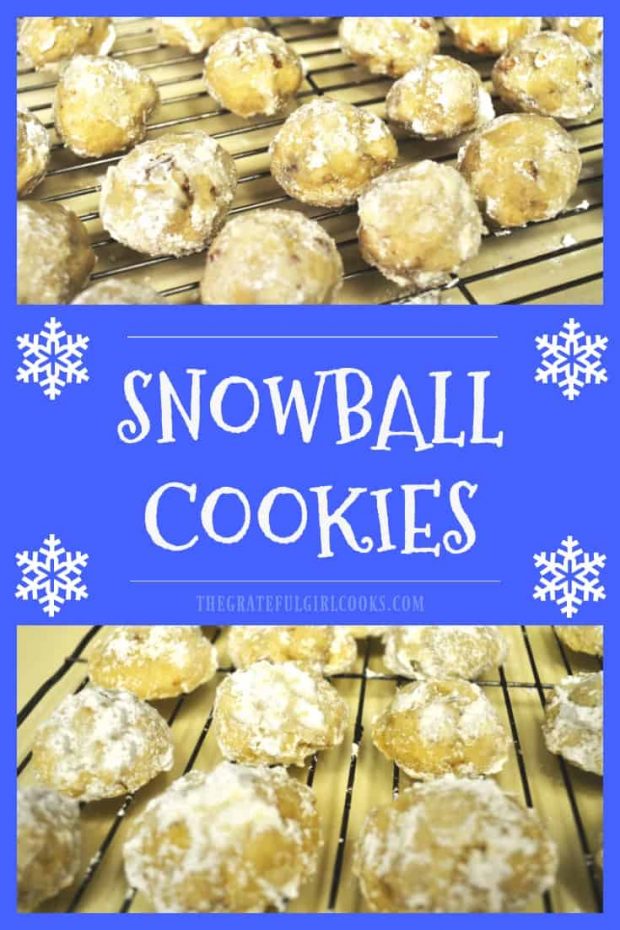 Save
Save