Looking for a delicious "new" way to cook pork tenderloin? How about this recipe for Pork Medallions in Mushroom Marsala Sauce?  The recipe is a one-pan wonder, featuring tender pork and mushrooms in a creamy Marsala wine sauce and can be "on the table" in 30 minutes! The best part is that it tastes amazing!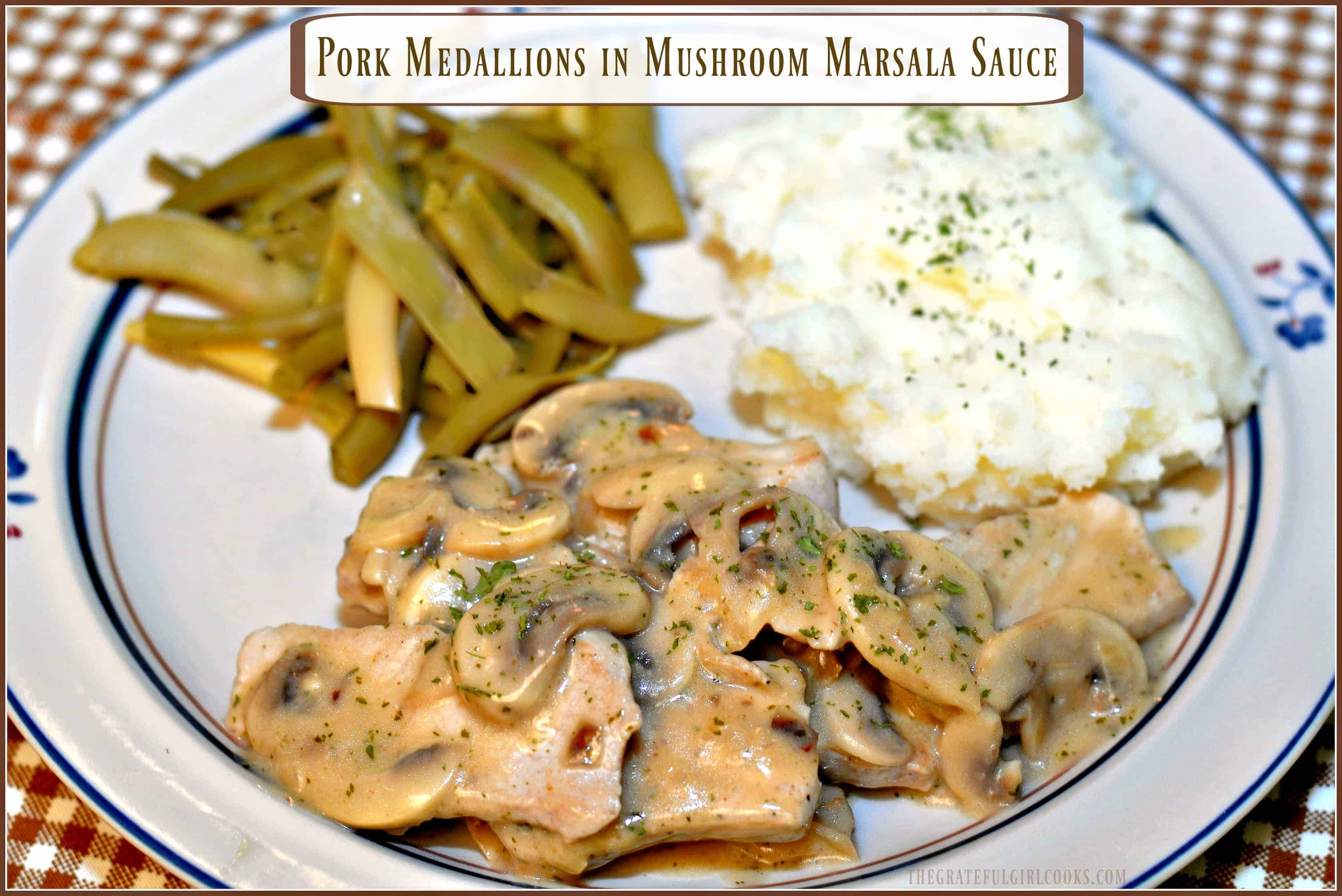 I originally found the recipe on Pinterest months ago, from Jennifer at Seasons and Suppers, and finally got around to trying it. Delicious!!!!  The recipe (as written below) serves 4; since I was only cooking for my husband and myself, I halved the recipe, so the photos reflect that.
Trim any excess fat (and silverskin) from pork. Slice into 2 inch thick medallions. Lightly season the pork with salt and pepper.  In a large skillet, heat the olive oil and 1 Tablespoon of the butter using medium-high heat. Once you see the butter melt and get foamy (and the skillet is really hot), add the slices of pork in a single layer (cook it in two batches, if you need to). Sear the pork until lightly browned (2-3 minutes). Turn the pork over; continue to cook the other side for another 2-3 minutes until golden brown. Remove pork from skillet to a plate. Set aside. Do not clean out skillet.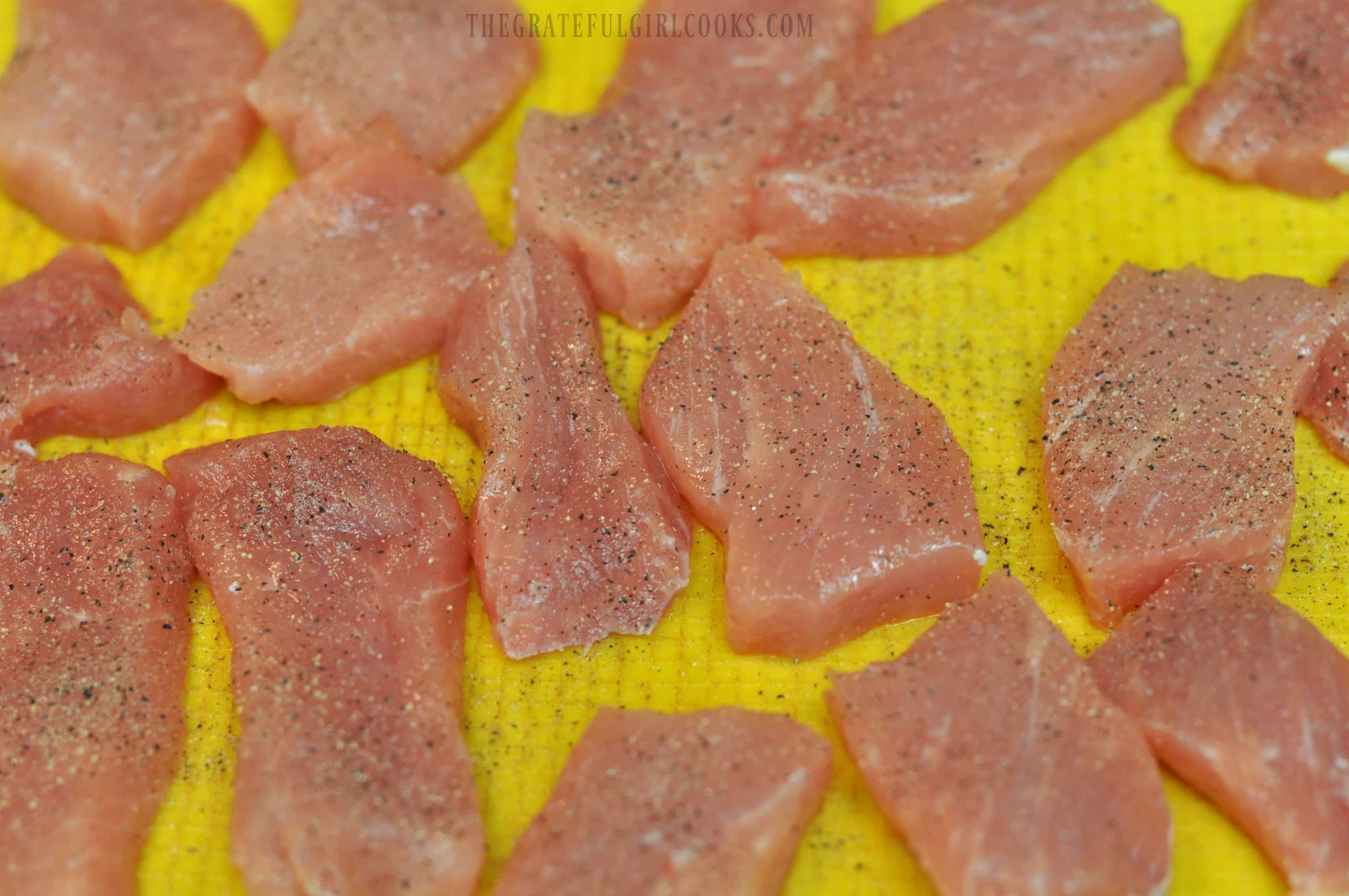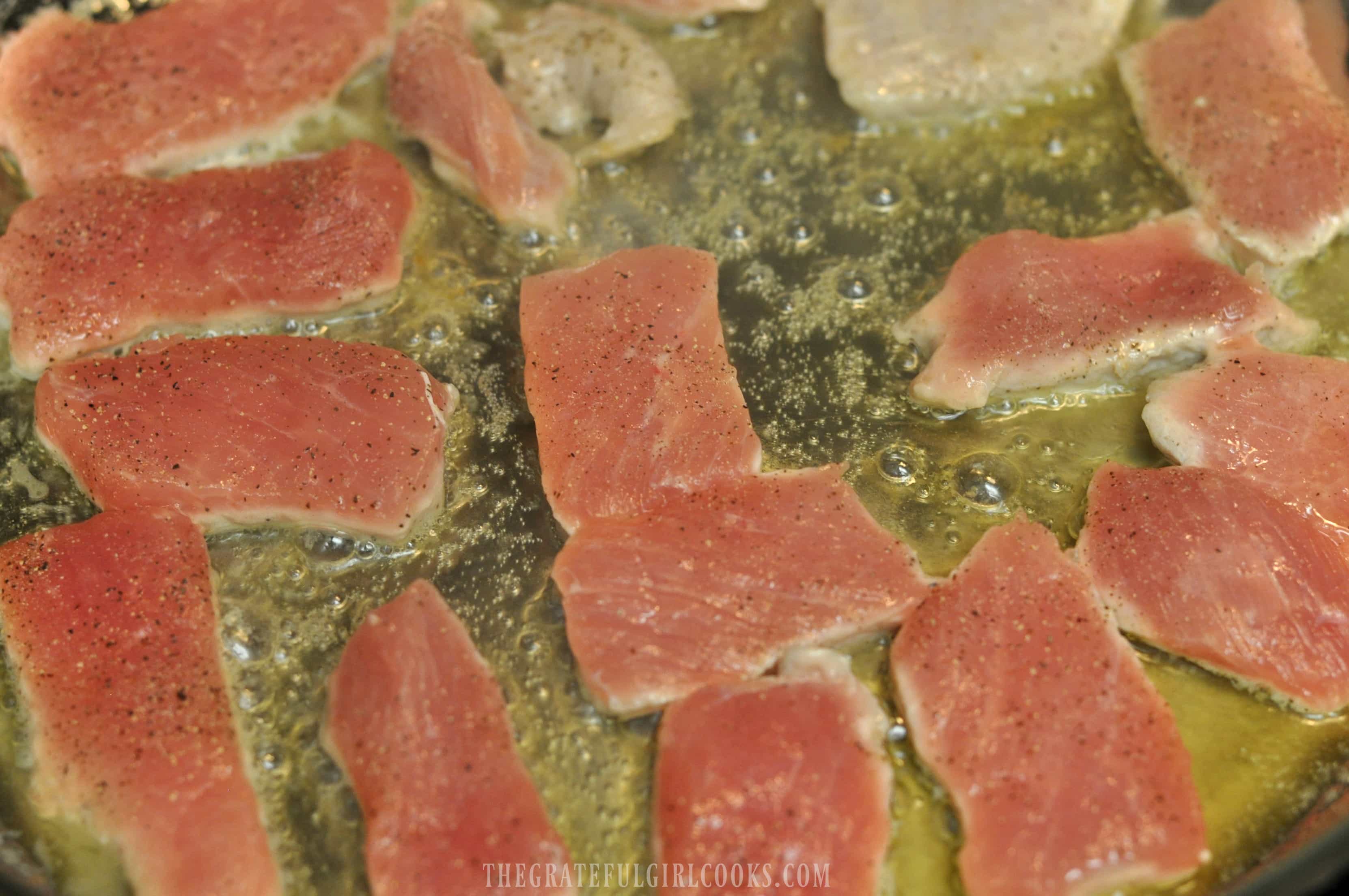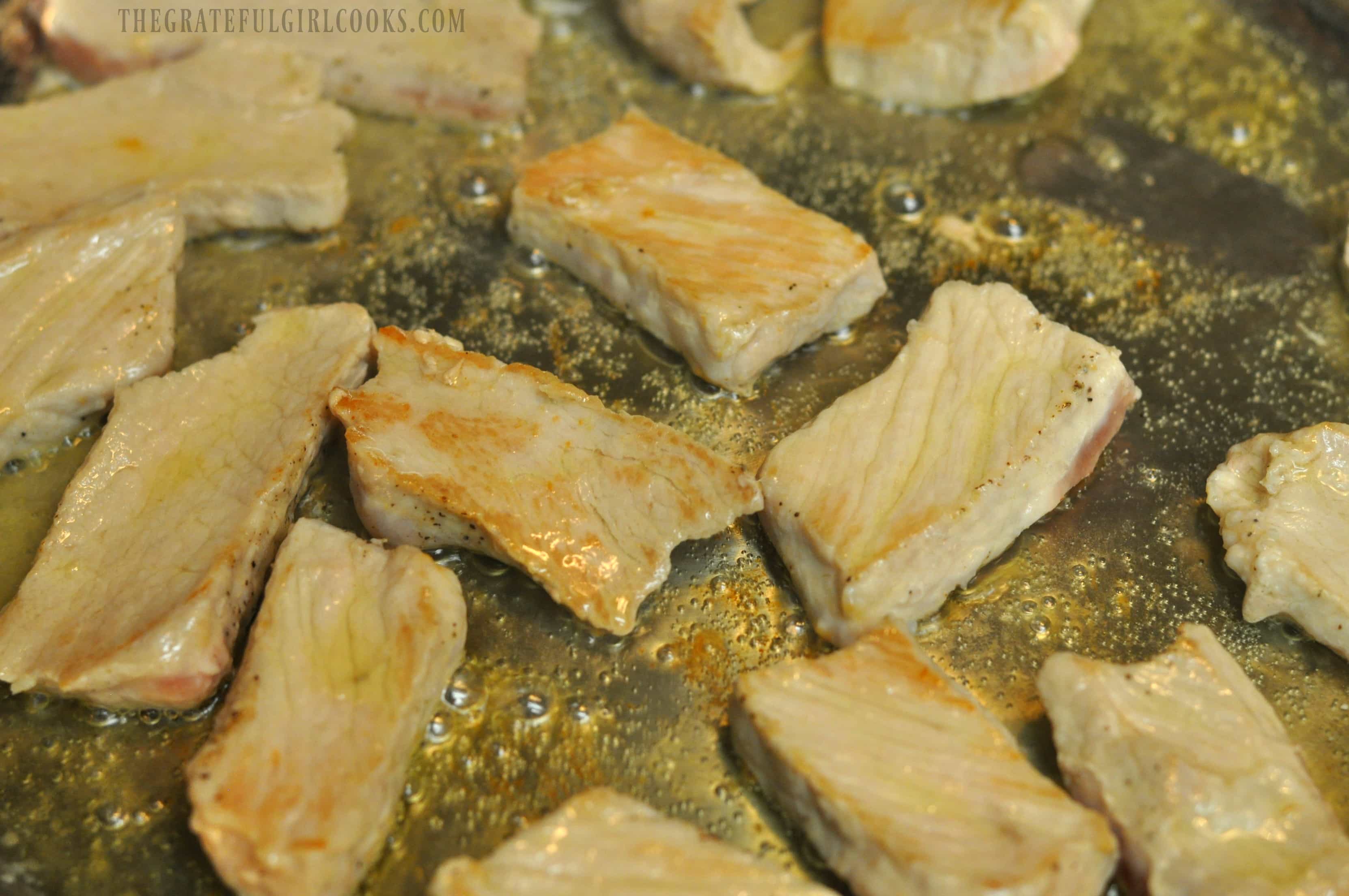 Melt the rest of the butter (2 T.) in the same skillet you cooked pork in. Add chopped shallots; season with a touch of salt and pepper. Cook for 30 seconds, stirring and scraping browned bits off bottom of skillet with a wooden spoon. Add sliced mushrooms; cook until golden in color and any mushroom liquid has evaporated. This will take approximately 2-3 minutes.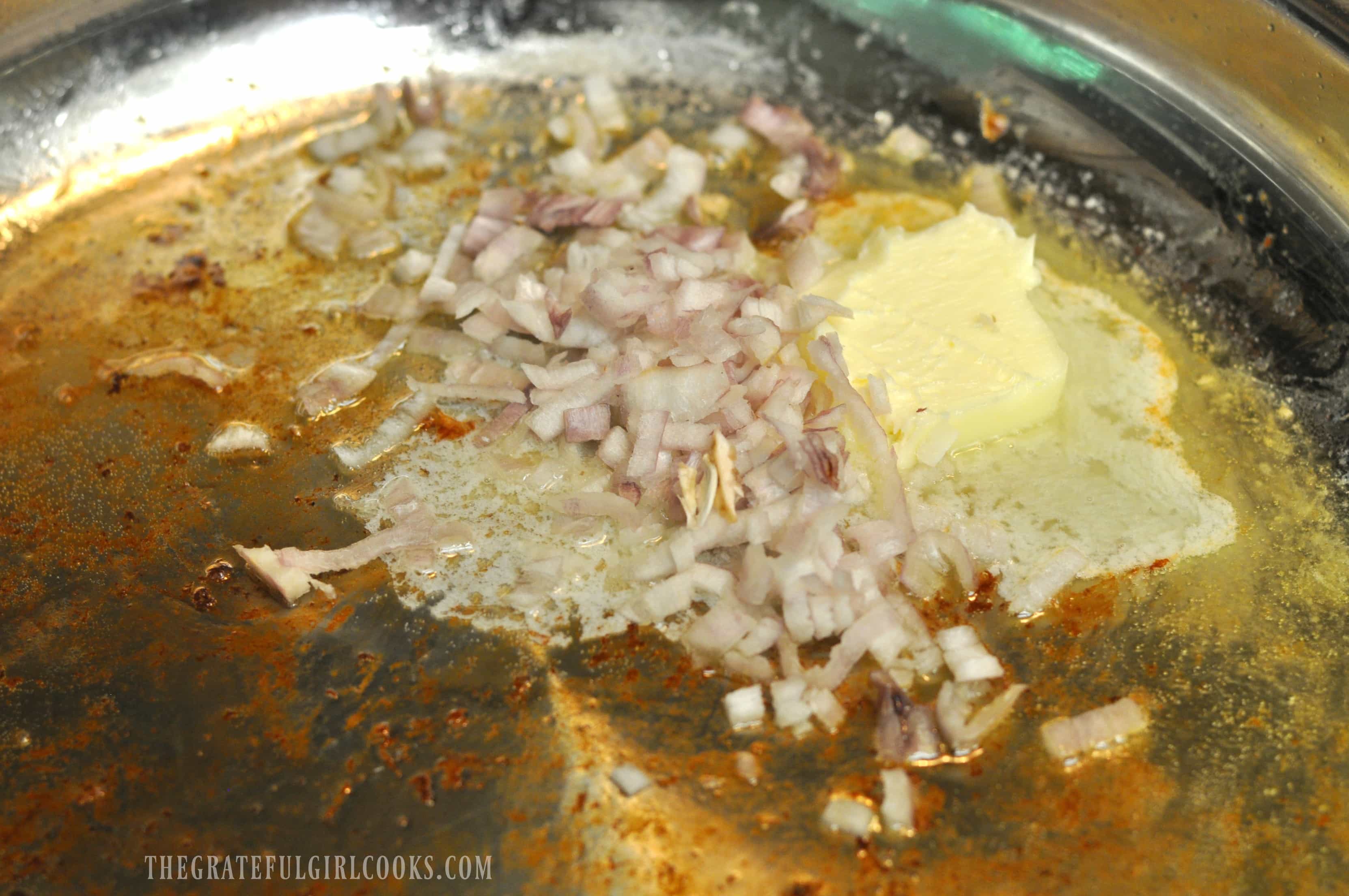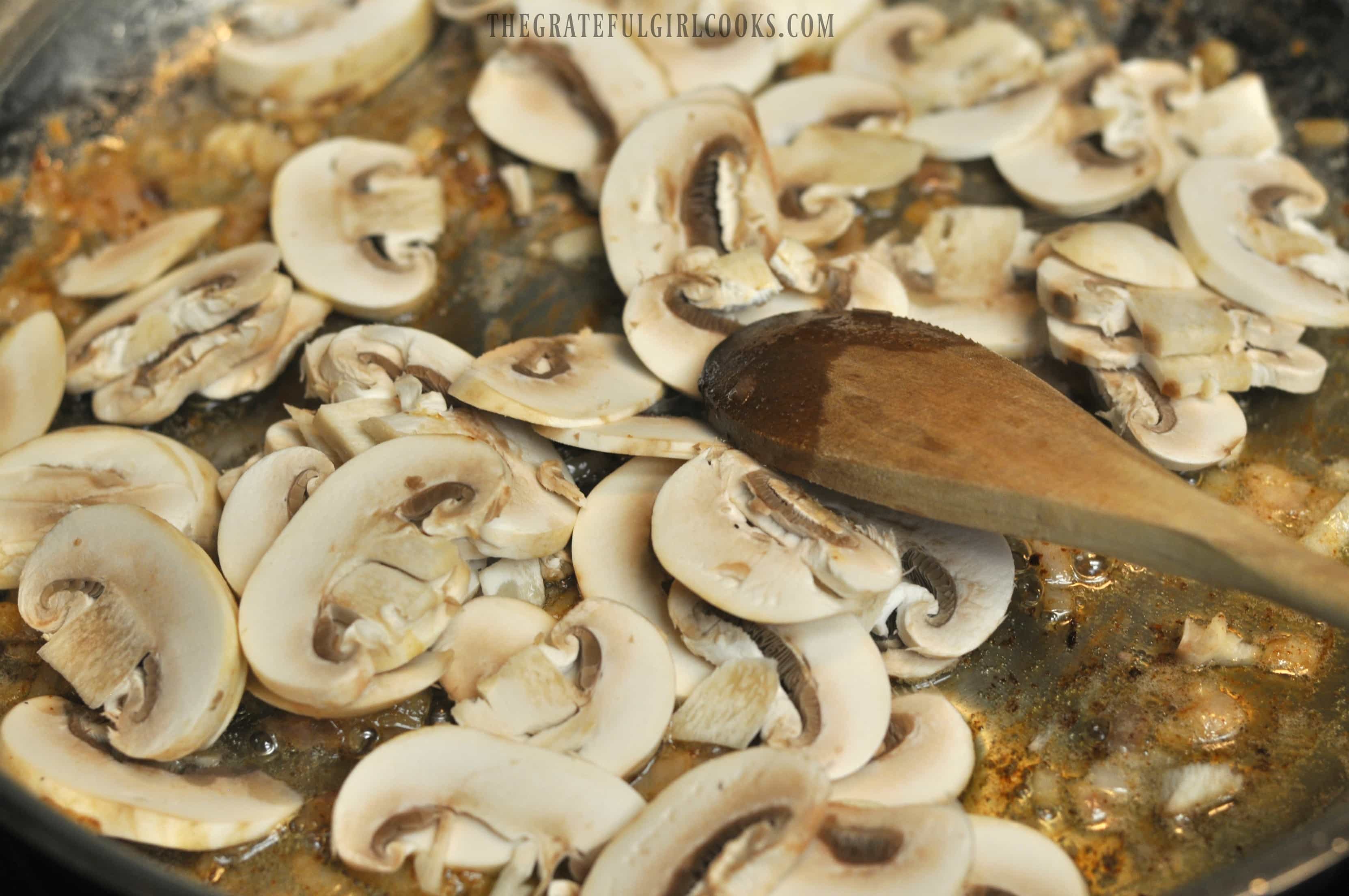 Sprinkle mushrooms with flour, then pour in the Marsala wine. Stir to combine. Cook until the Marsala wine has almost completely evaporated. Add the chicken broth, stir and cook until the amount of liquid in skillet is reduced in half (this will take about 3-4 minutes). Stir the whipping cream and parsley into the pan. (By the way, I accidentally dumped a bit of extra whipping cream into the skillet, so the sauce is a touch lighter in color than it normally would be… my bad!).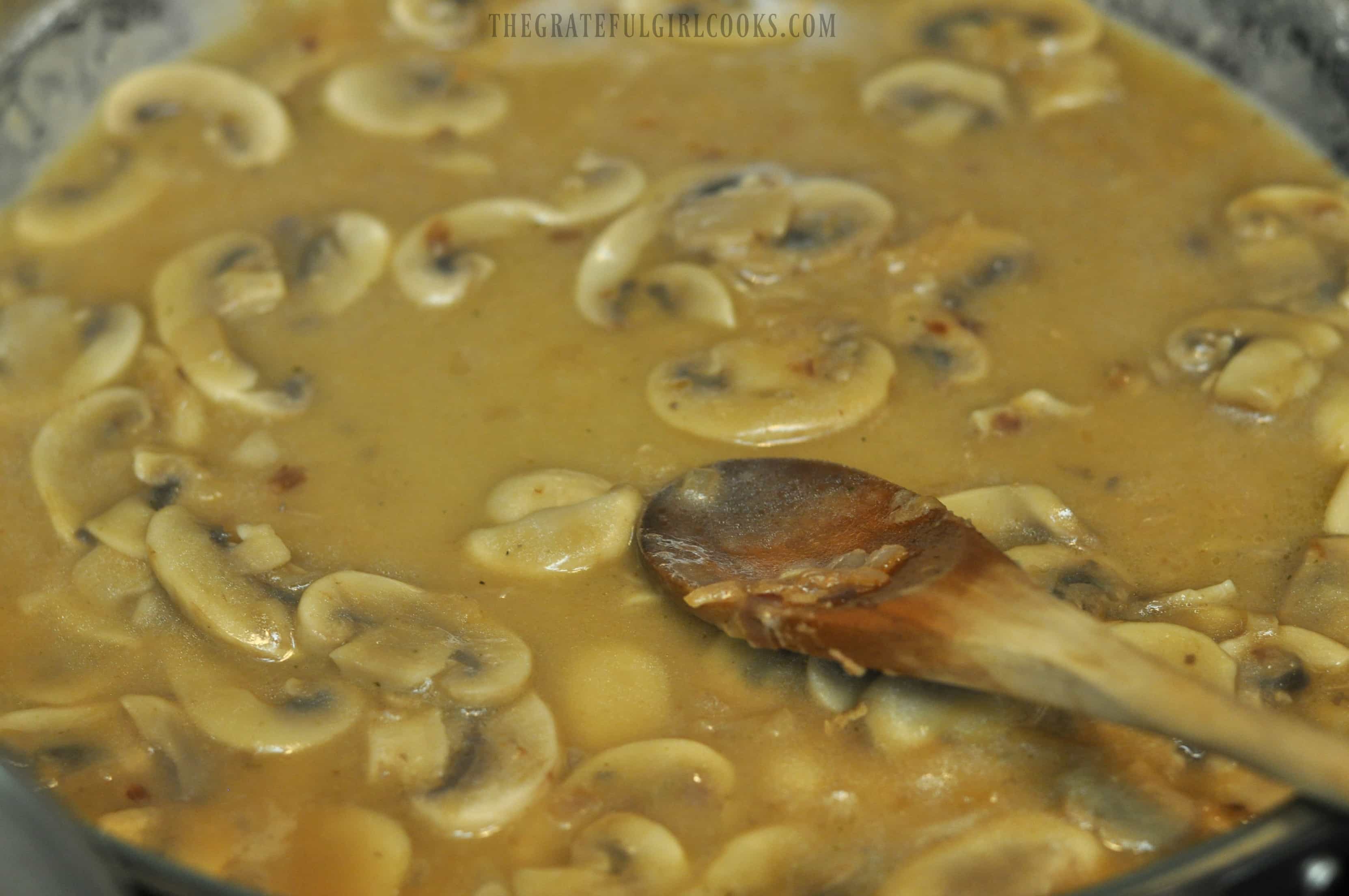 Add the pork (and any extra juices on plate) back into the skillet. Stir to combine and turn, to coat pork with sauce. Cook on medium-low for an additional 2-4 minutes, stirring often, until pork is hot. Try not to let the sauce boil.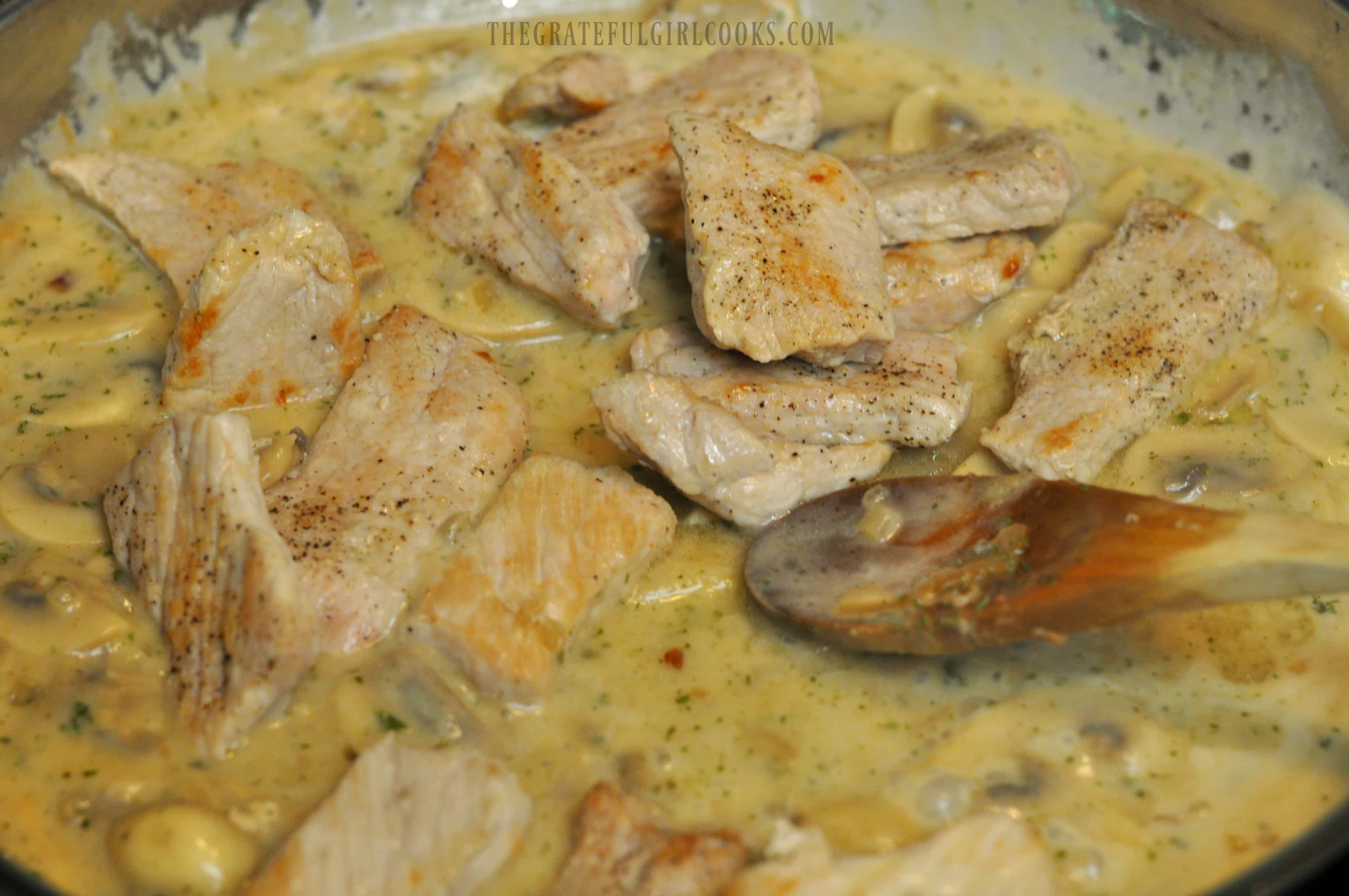 Taste test the sauce. Season with additional salt and pepper, if desired. Serve… and enjoy! I served the pork with creamy mashed potatoes and some green beans from our garden.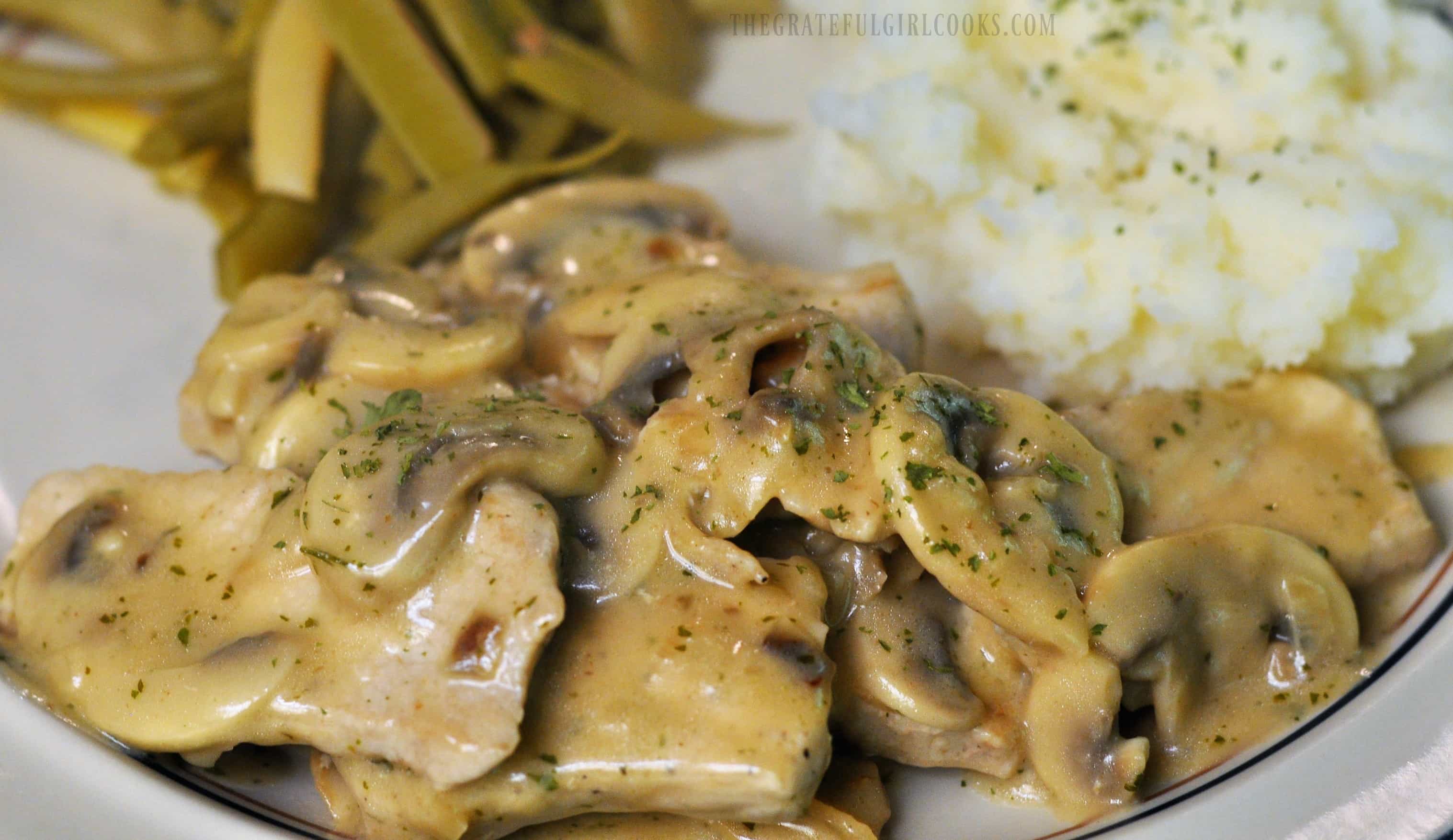 The flavor of the sauce is wonderful, and really makes the dish! I hope you will consider trying this easy, quick recipe, and trust that you will enjoy it as much as we did.  Have a fantastic day… and remember to be kind to those you meet or cross paths with today… it feels good to be a positive force for good in our often harsh, hurting world. God Bless You.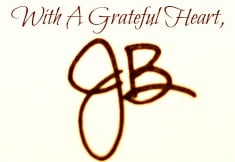 Recipe Source:  https://www.seasonsandsuppers.ca/skillet-pork-medallions-mushroom-marsala-sauce/



Here's one more to pin on your Pinterest boards!

Save
Save
Save
Save
Save
Save
Save
Save
Save
Save
Save
Save
Save
Save
Save
Save
Save