I recently tried a recipe for Pork Paprikash that I found on Pinterest. I had never made the dish before, but was looking for a traditional dish that uses Hungarian sweet paprika (which I received as a gift from a friend), and stumbled onto this one.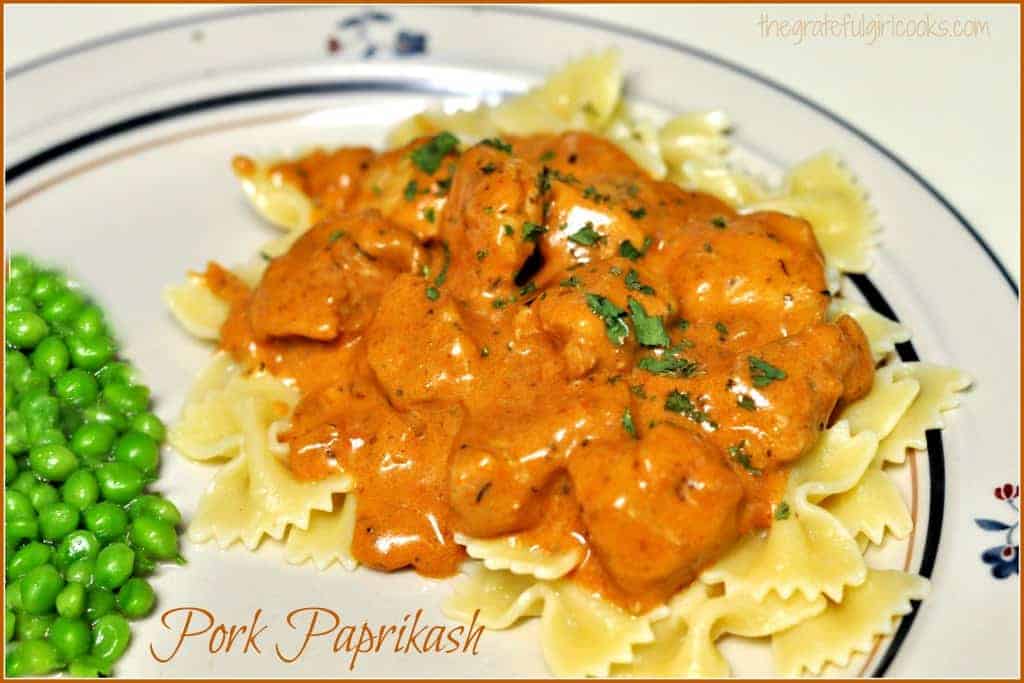 My husband and i LOVED this meal, the amazing flavors, and just gotta say, I was practically GIDDY with excitement over how quick and easy it was to prepare!
The dish gets its name from the generous use of paprika (in Hungarian it is "paprikás"). It can be prepared with either chicken or pork. I prepared it using boneless pork, cut into bite-sized cubes. It is typically served with egg noodles, but I used bow-tie pasta this time, because it is what I had in the pantry. This honestly is such a quick meal to prepare… it only took about 25 minutes, from start to finish! The Hungarian paprika can be found in most spice sections at the grocery store (FYI).
Tip: Bring a pot of salted water to a boil, so that you can cook the pasta noodles while you are preparing the pork paprikash. Once the pork is done, serve it on top of the cooked noodles.
Here's how you make this delicious entree:
Cut boneless pork into bite sized pieces. Sprinkle with salt and pepper.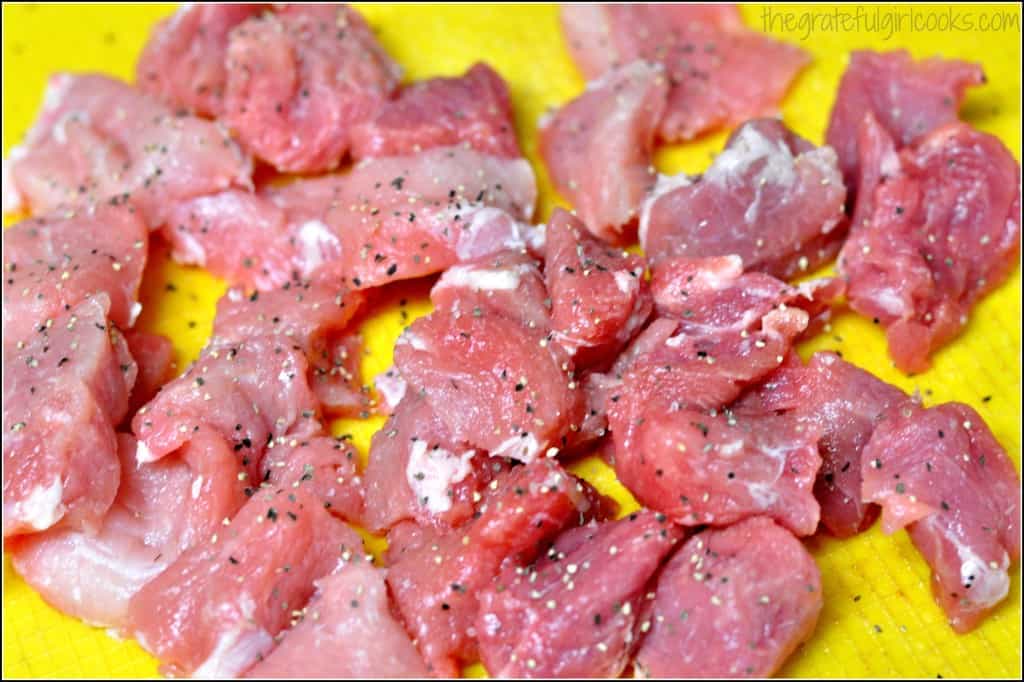 Heat olive oil in large skillet. Add pork and cook for about 4 minutes, turning to brown all sides.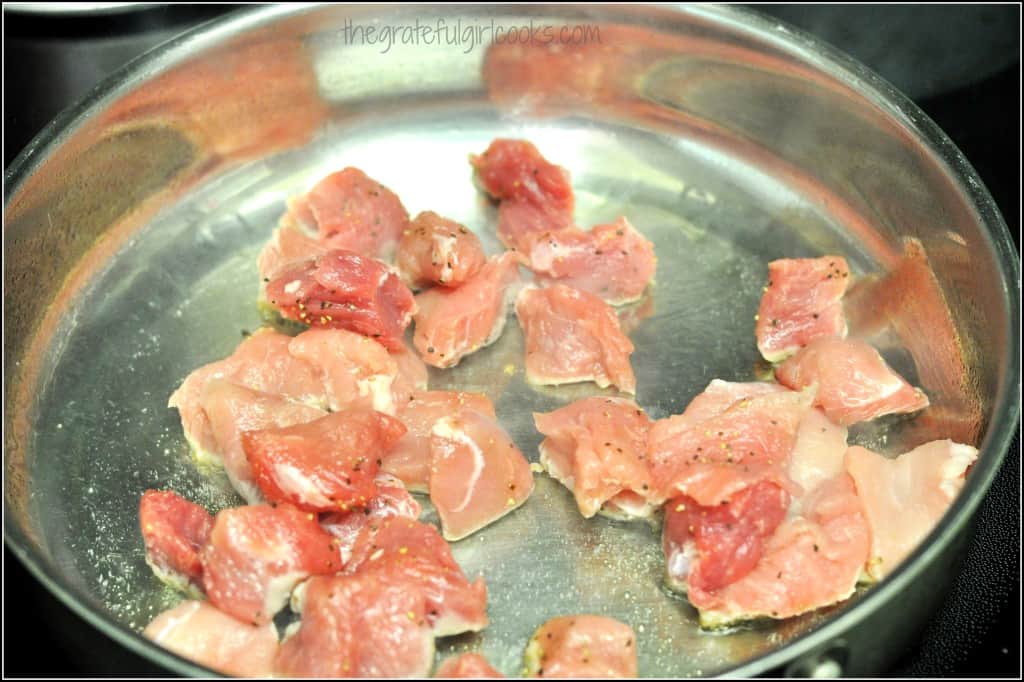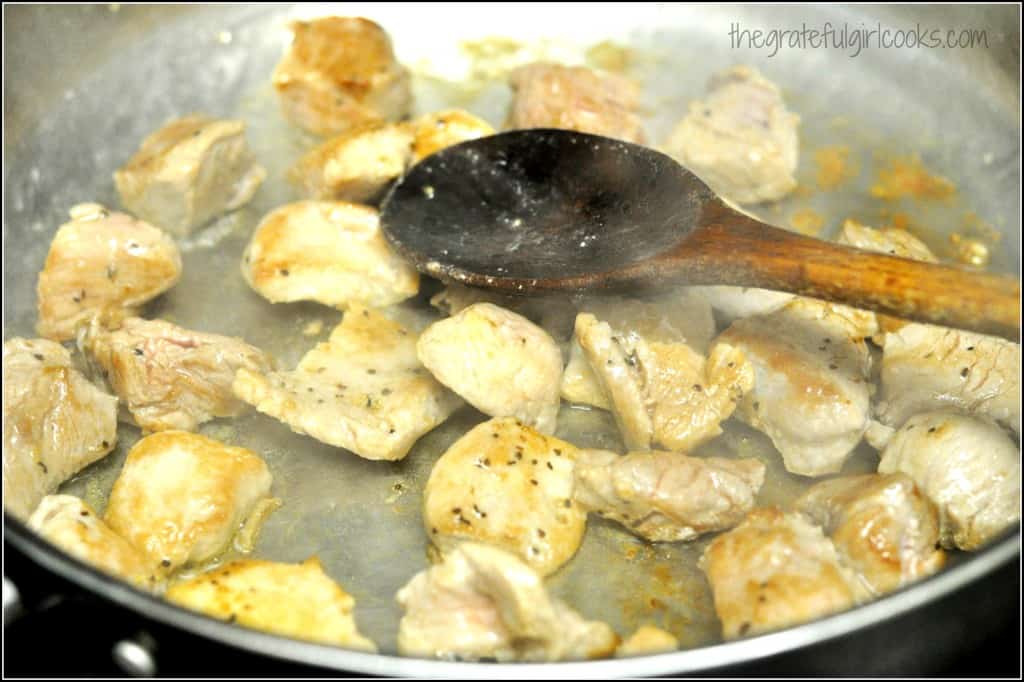 Once pork is browned on all sides, remove pork from skillet. Set aside. Add more olive oil to skillet, and reduce heat to medium. Sauté onions, garlic, salt and pepper until onions are softened (about 3-4 minutes).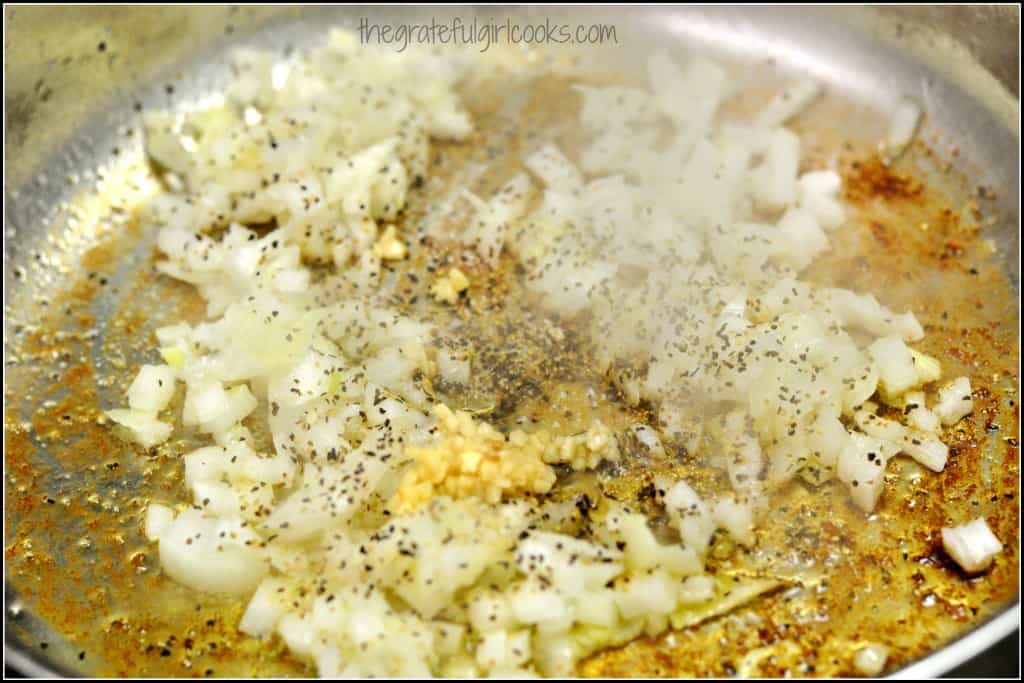 Add flour, tomato paste, thyme, and paprika. Stir together and cook for one minute.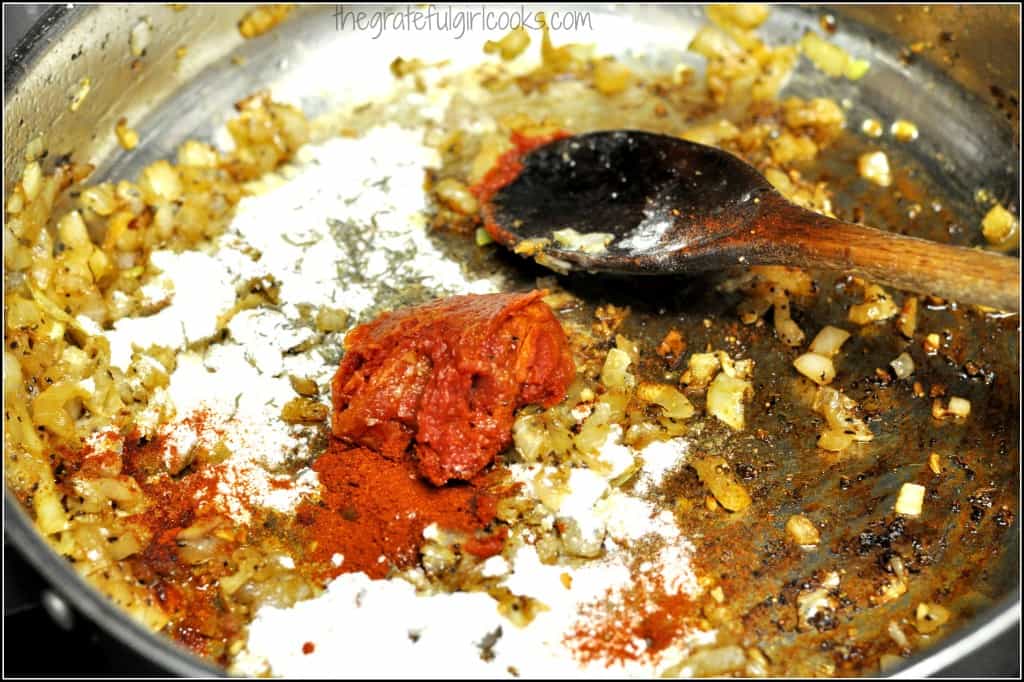 Add the chicken stock to the skillet. Whisk to combine fully. Add vinegar. Bring sauce to a boil.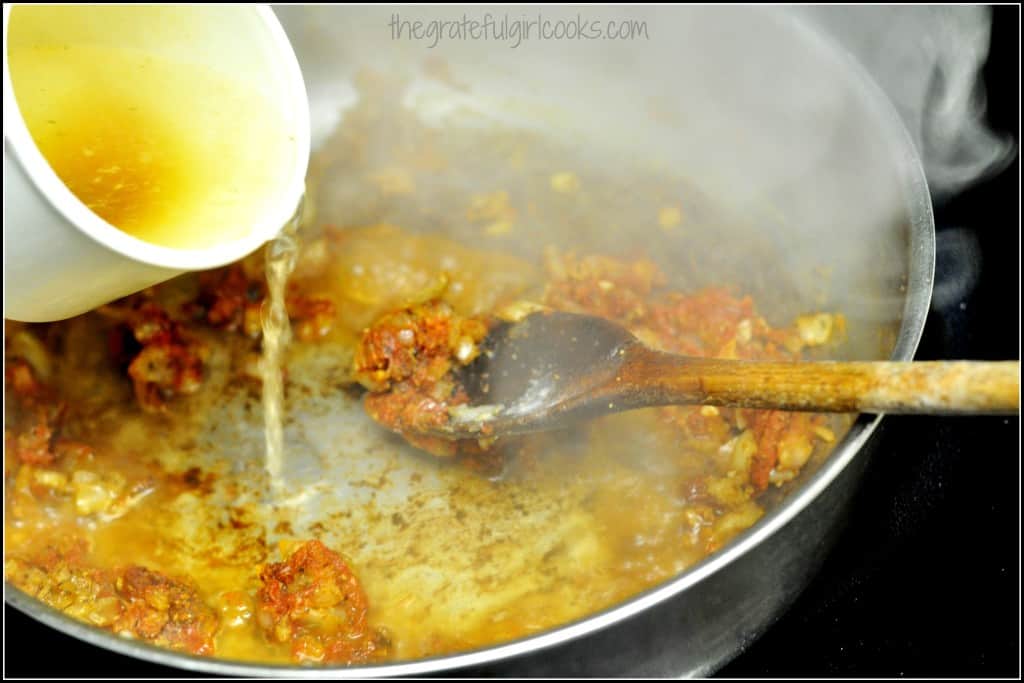 Add the cooked pork back into the skillet, stir to combine, then reduce the heat and simmer for 5 minutes.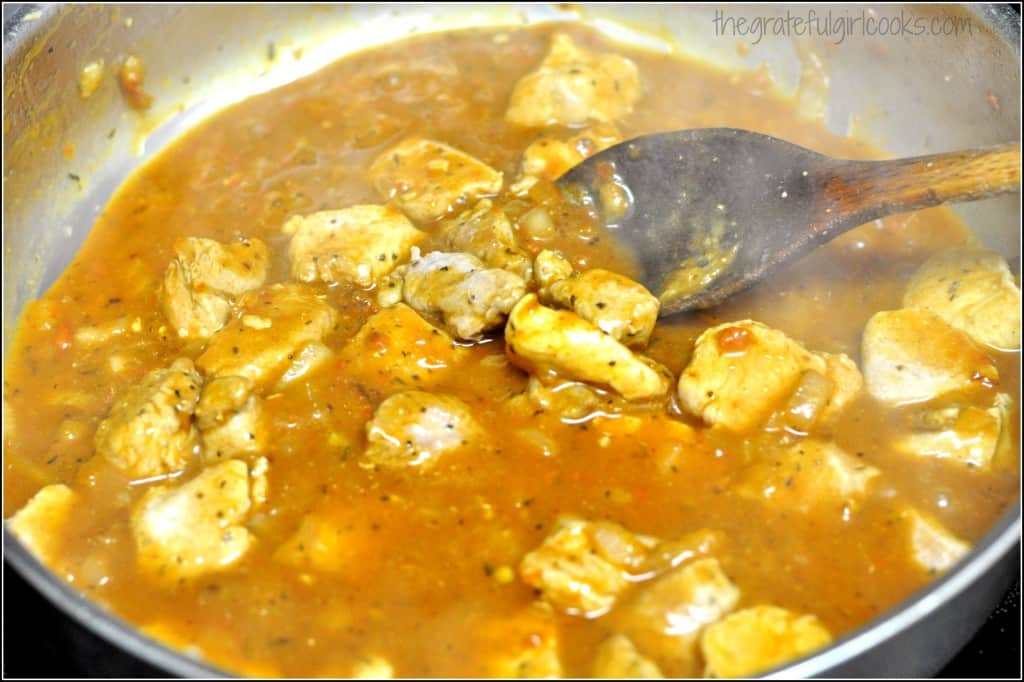 By now it's looking and smelling really good. After cooking pork and sauce for 5 minutes, remove the pan from the heat, and stir in the sour cream. Mix well, to combine.

By now your pasta noodles should be done cooking; drain them and place onto serving platter or individual plates. Spoon the pork and sauce over the pasta. Serve while hot… and enjoy!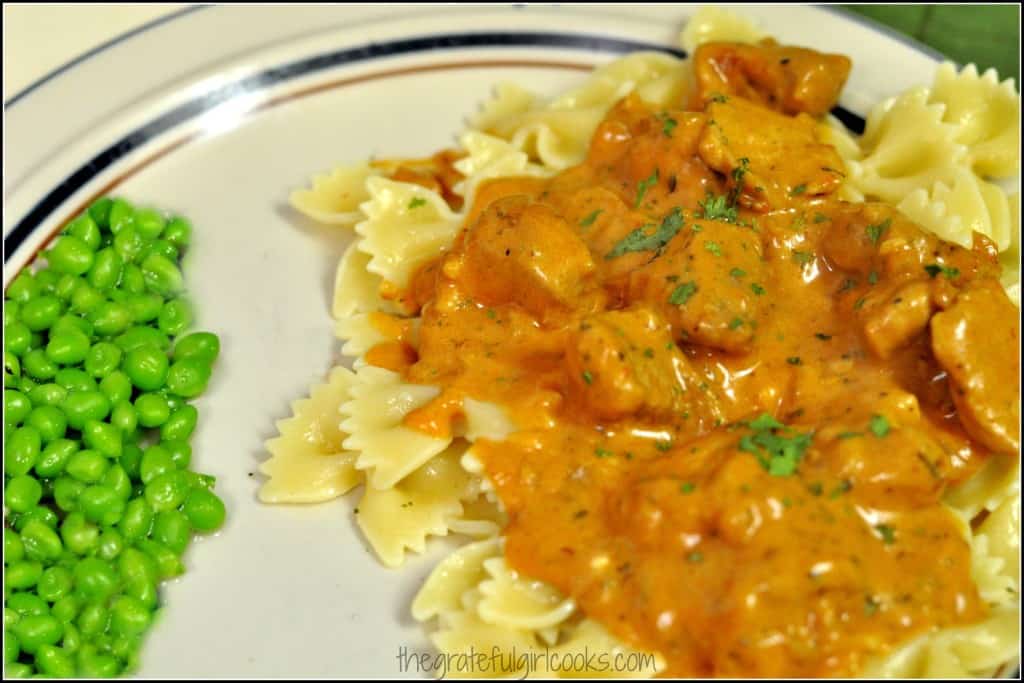 Sure hope you will give this delicious dinner a try! I served it with a side of peas, fresh from our garden (the first picking of the Spring!). Yum! This was a delicious meal, and I WILL be making it again!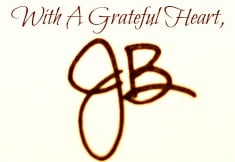 Recipe Source: http://dinnersdishesanddesserts.com/pork-tenderloin-paprikash/

Save