Are you on the search for new side dishes to serve during the holidays (or any old time, for that matter)? Well, here's a sweet AND savory recipe for Roasted Butternut Squash with Cranberries, Honey & Feta.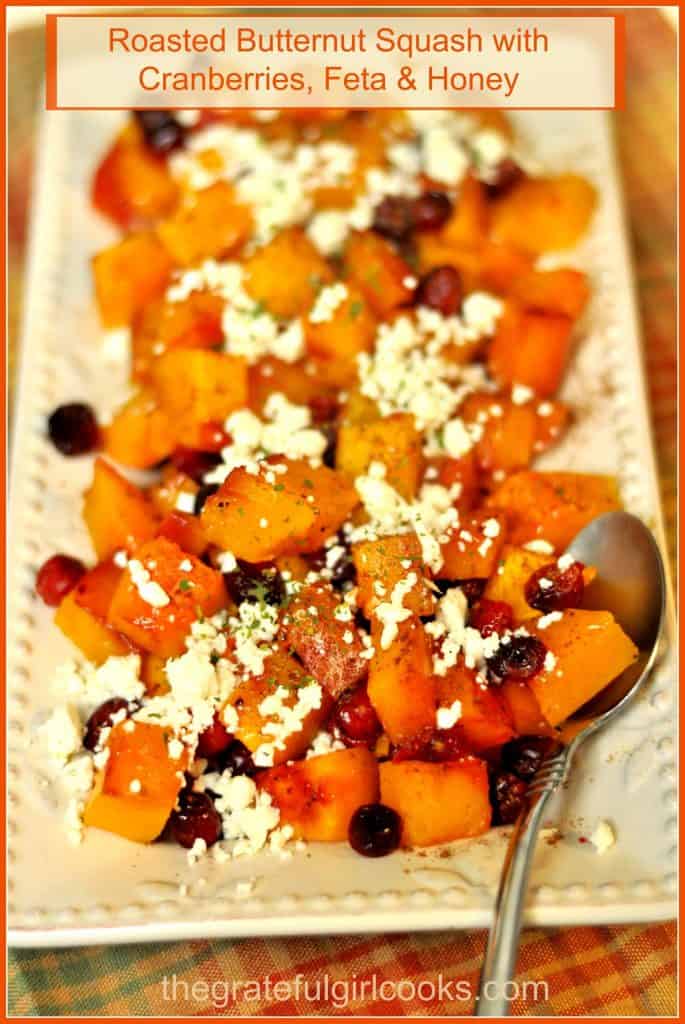 This is one gorgeous side dish to look at, and a very tasty side dish to accompany various meals. This dish has so many different flavors going on…roasted butternut squash, creamy saltiness of feta cheese, the "pop" of freshly roasted tangy cranberries, and of course, the sweetness from honey being drizzled over the top of all the ingredients. Whoa! I am really glad I tried this recipe!
The recipe is simple. Roast the butternut squash, add the fresh cranberries near the end of the roasting time, dish them up, garnish with the rest of the ingredients. That's it… in a nutshell. Here's what you do:
Get yourself a butternut squash. Got one? Okay.  You only need ONE, but here's a photo of 2 (perhaps to inspire you to double the recipe if cooking for a small village?)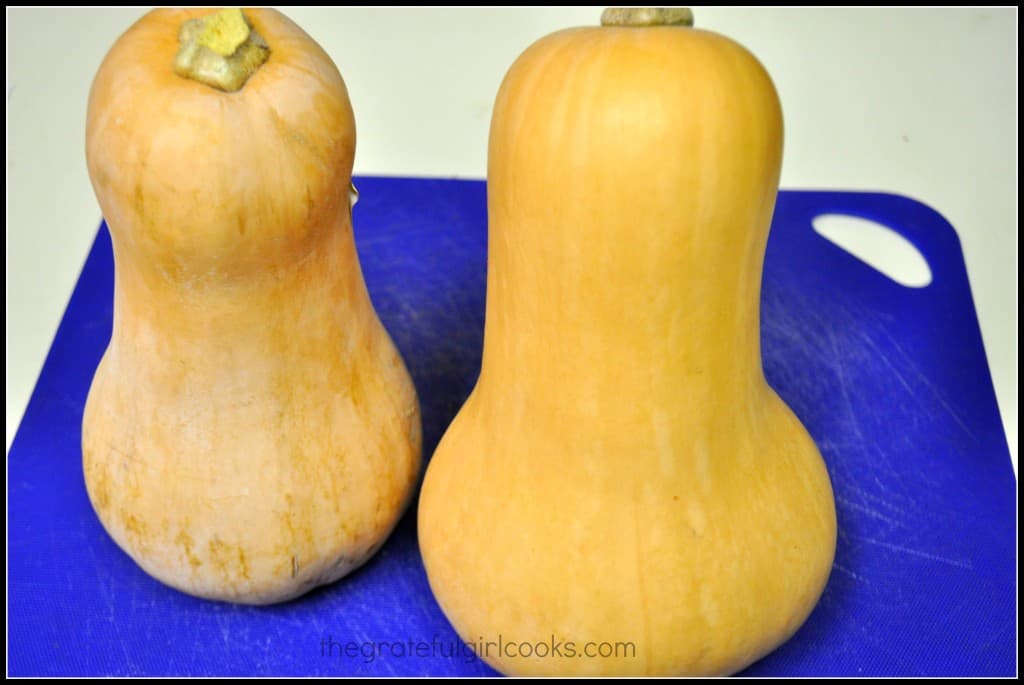 Peel and chop one butternut squash into small bite-sized cubes. (Peeling the squash is the toughest part of this recipe… really!)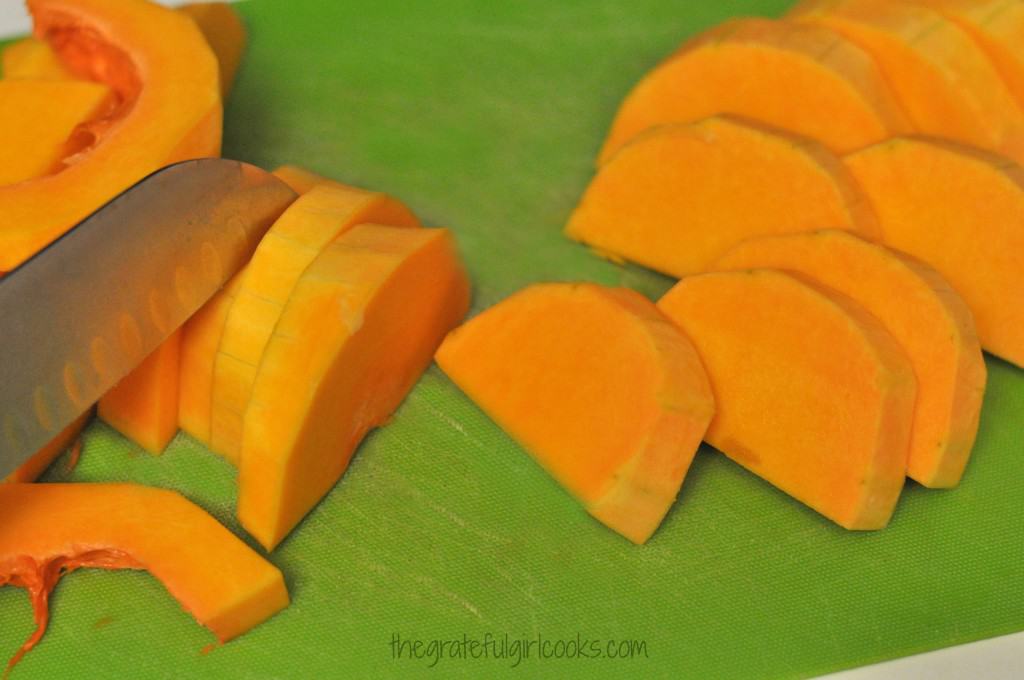 Drizzle some olive oil onto a large baking sheet and put the cubed squash on it, turning cubes to coat with the oil.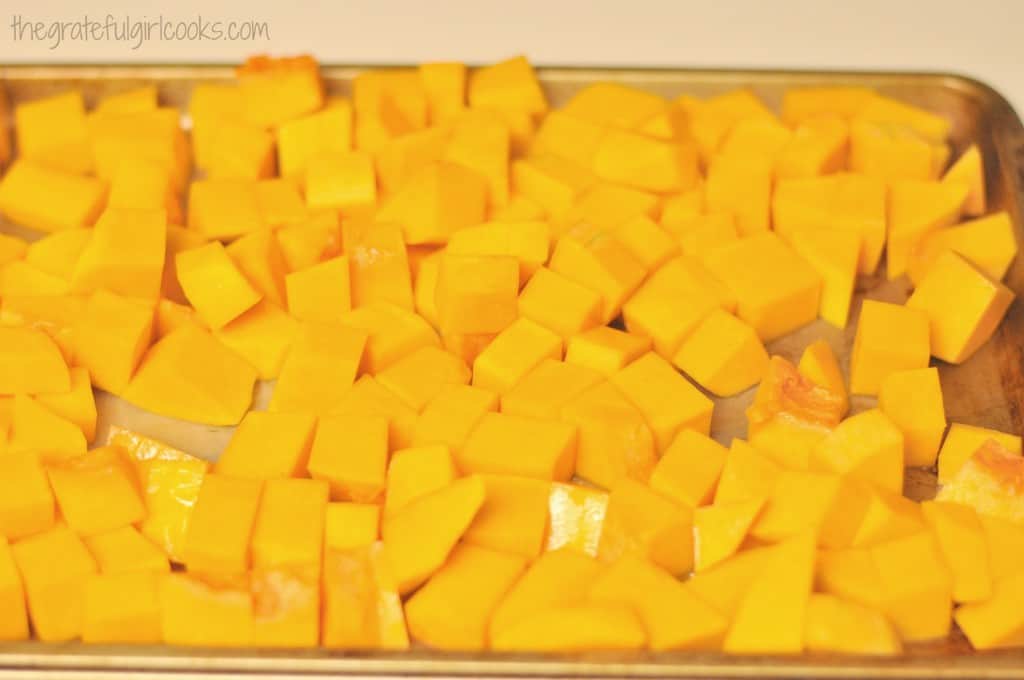 Sprinkle squash cubes with salt and pepper, and give them another light drizzle of olive oil. Bake at 400 degrees for 25 minutes. Remove from oven, and add fresh cranberries. Return to oven and cook for 15 additional minutes.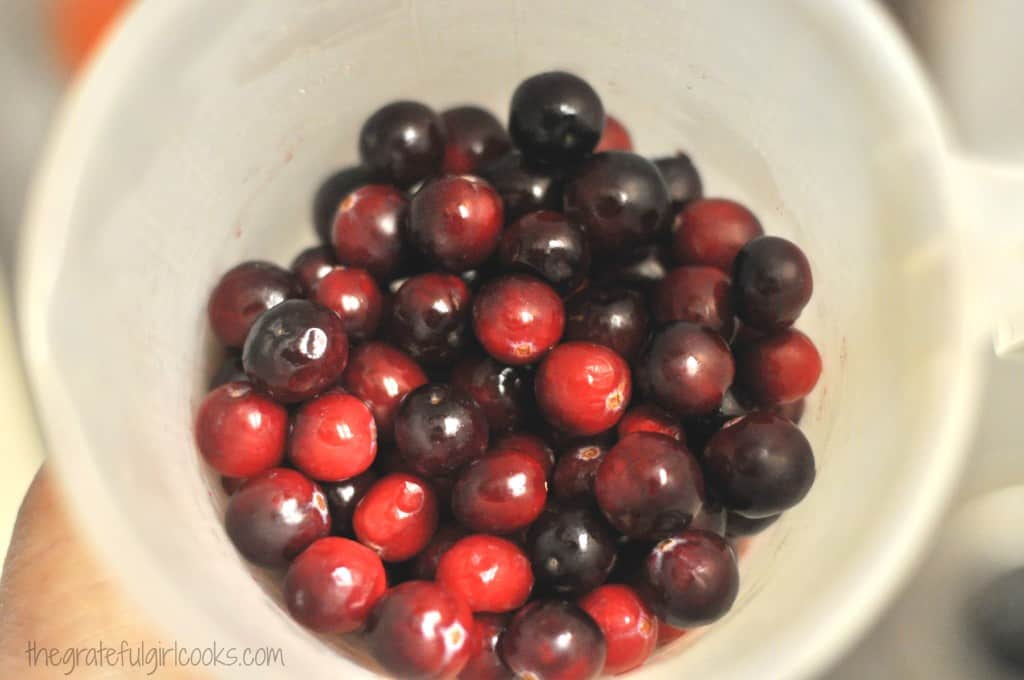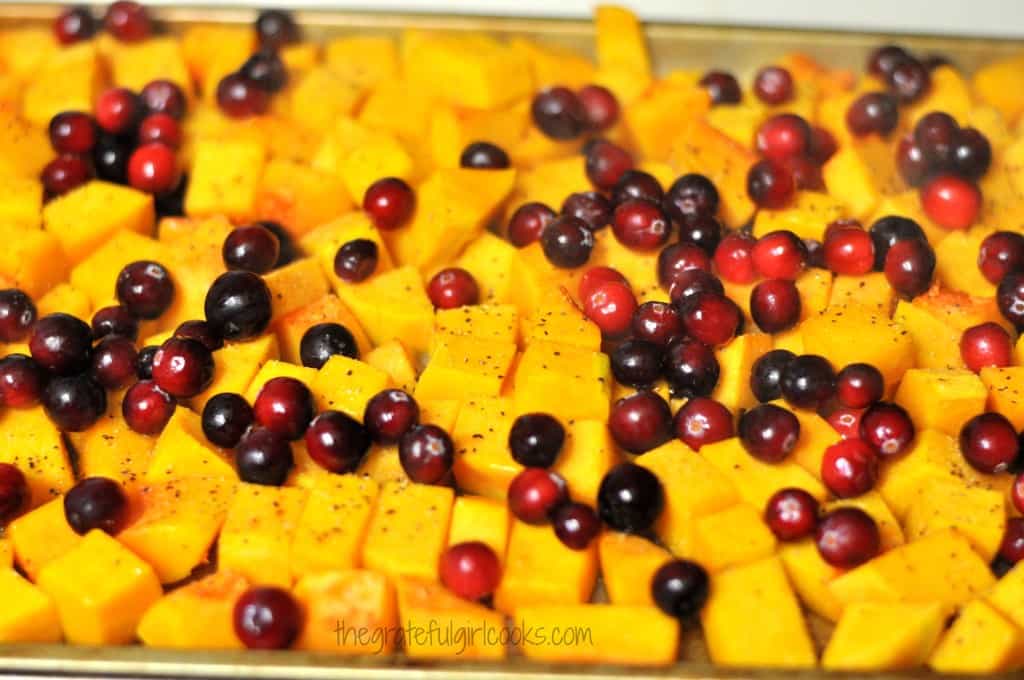 When done, the cranberries should have popped a bit, and softened. Remove from oven, and spoon mixture onto serving dish.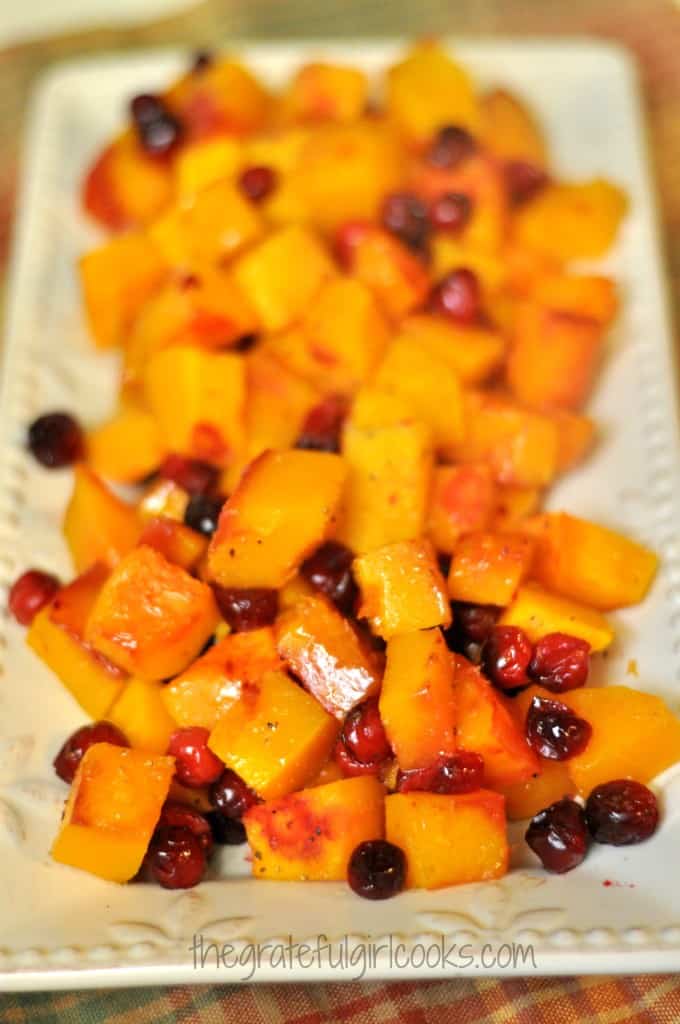 Add a light dusting of cinnamon, then garnish with crumbled feta cheese. Drizzle honey over the top of the entire dish, then garnish with dried parsley!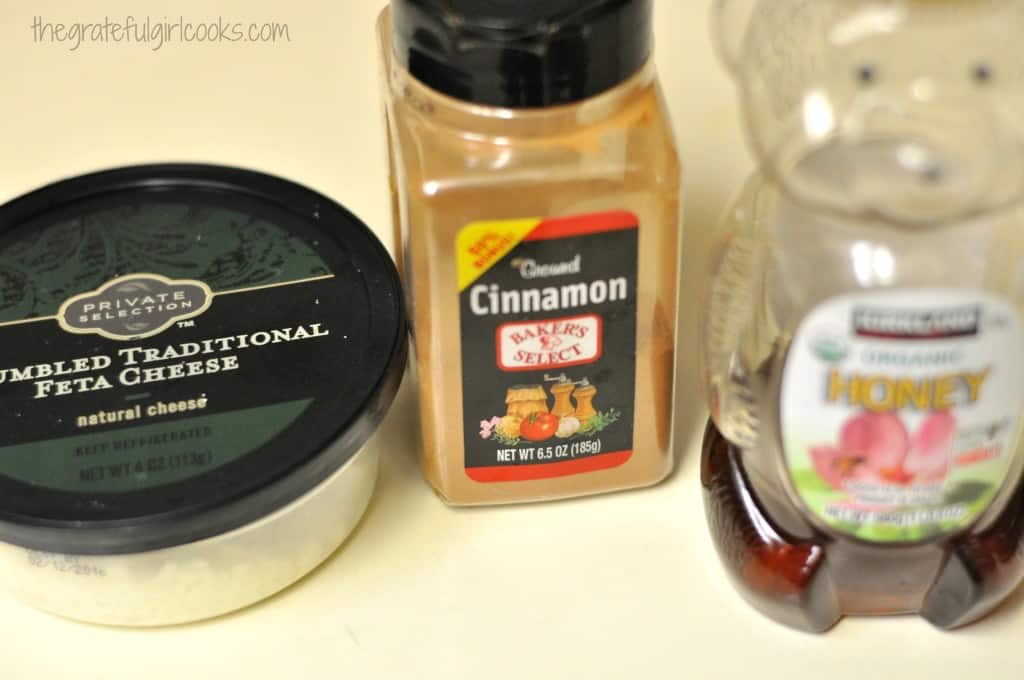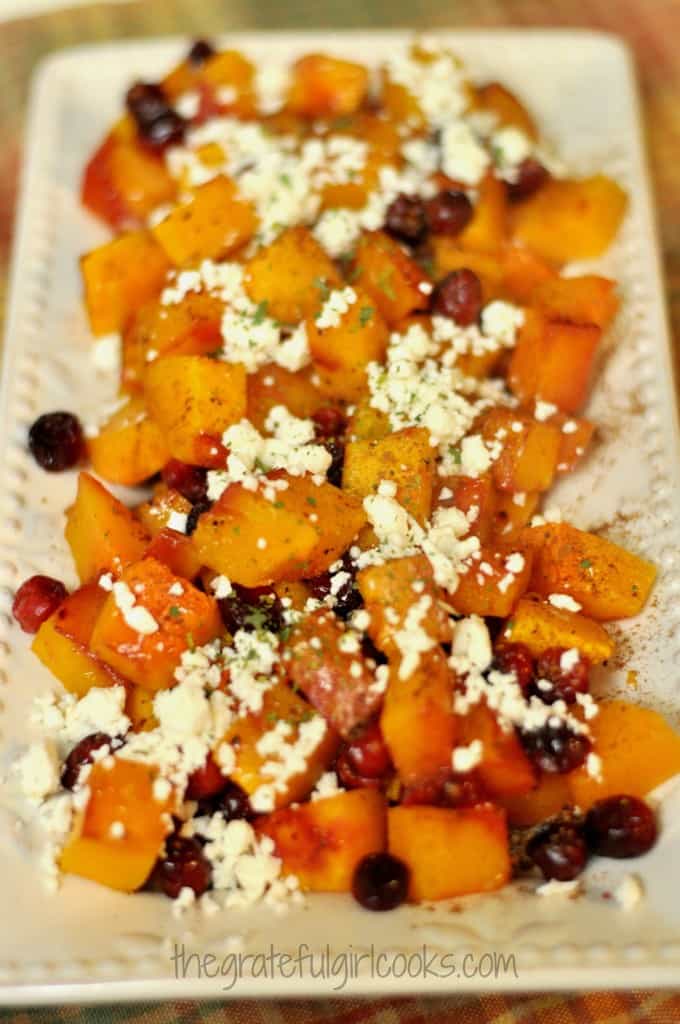 That's it! Serve the dish while hot… and enjoy the color and the variety of tastes in this simple side dish!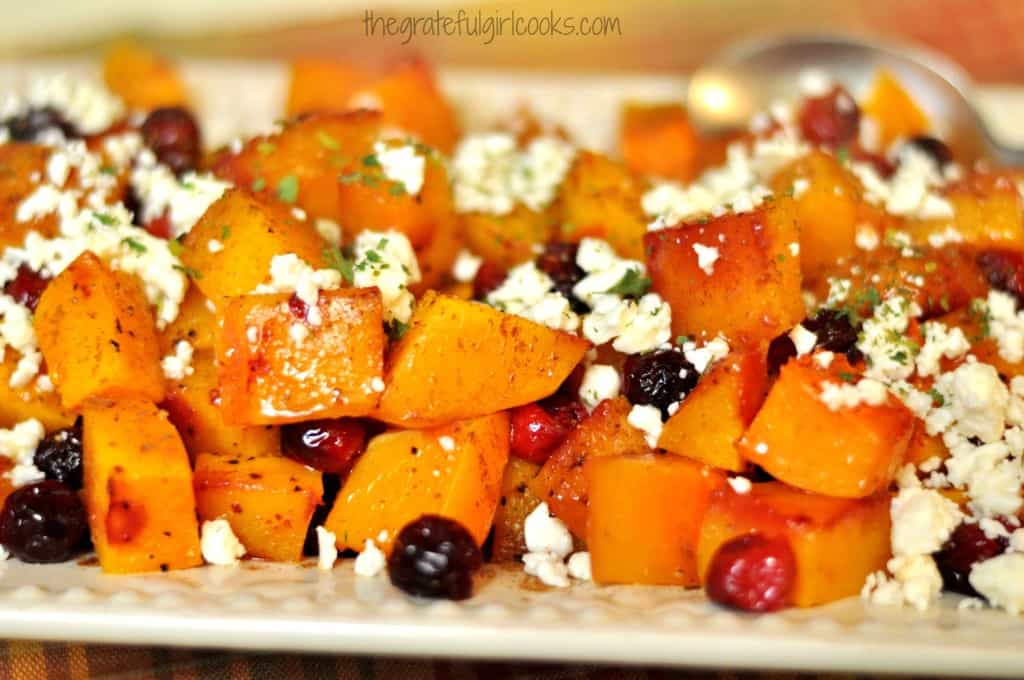 Have a fantastic day, friends. May God bless and keep you in, and through, all you do.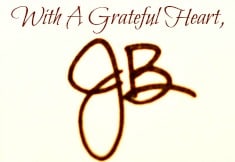 Recipe Adapted from Jenn Laughlin: http://peasandcrayons.com/2014/11/honey-roasted-butternut-squash-cranberries-feta.html

Save
Save