Anyone out there in this big, old world want to try a DELICIOUS, QUICK, and EASY recipe for Seared Pork Chops in a Lemon, Wine & Herb Sauce? If you're interested, then have I got a recipe for YOU!  These pork chops are a perfect choice when you don't have a long time to fix dinner, but want something really tasty, and packed with flavor!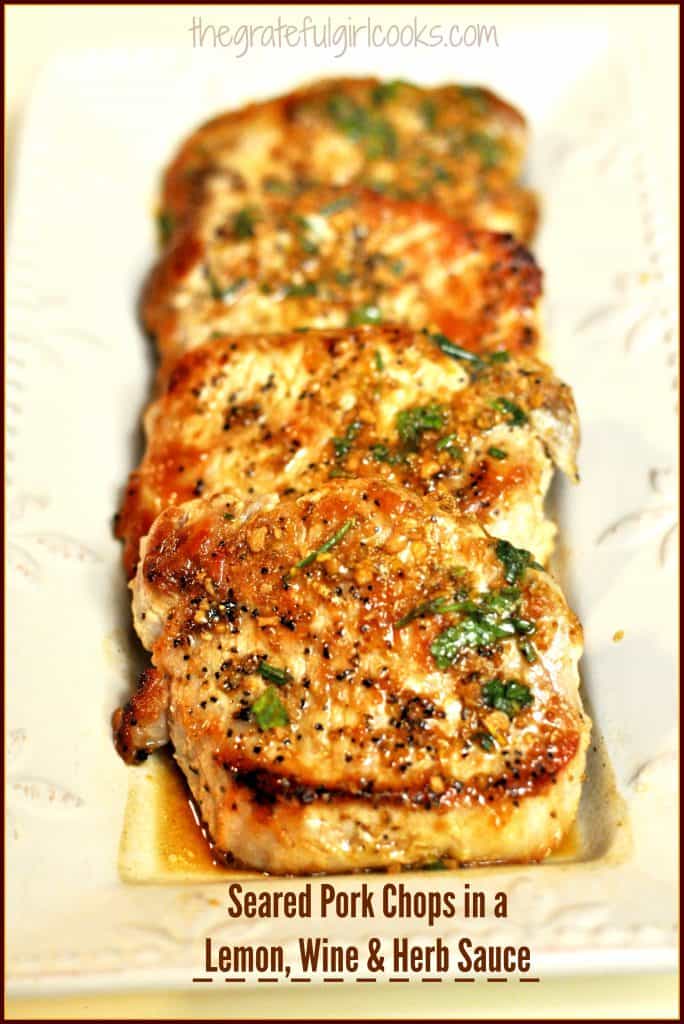 I found the recipe on Pinterest, and made it for my husband and myself a couple of nights ago…Wow! we both LOVED it, and it was so incredibly simple to make! We even loved the leftovers the following night (score one for me for not having to cook again! Yippee!)  Seriously – these pork chops are so good, and the sauce is what sends them over the top! How can you go wrong with lemon, white wine, garlic, rosemary, etc in the sauce? YUM.
Here's how you make this dish:
Season boneless pork chops with salt and pepper.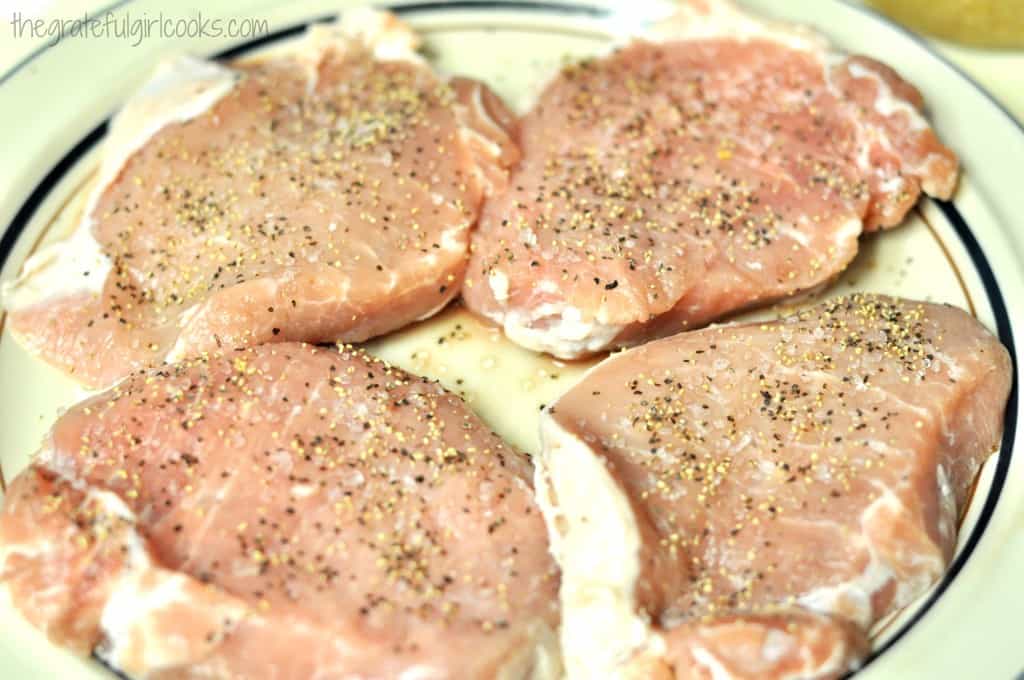 Heat olive oil in a large skillet on medium-high until very hot. Add the pork chops, seasoning side down,  to hot skillet and let them cook without disturbing them for 4-5 minutes (pork will be browned).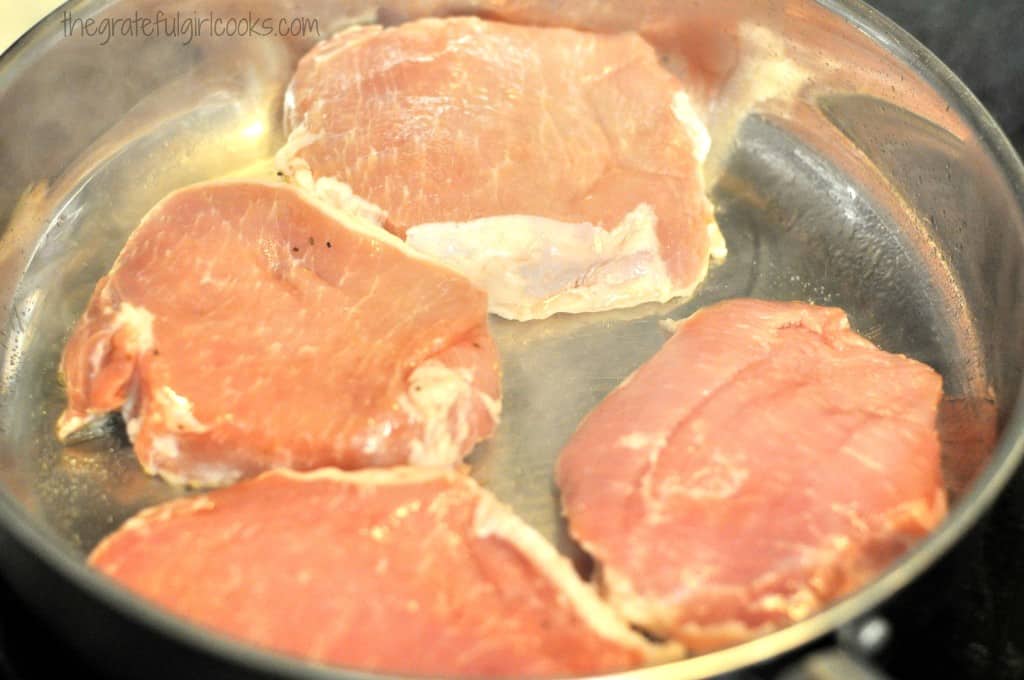 After 4-5 minutes, when bottom of chop has a good brown "sear" on it, carefully flip the pork chops over and continue cooking 4-5 minutes, until second side is cooked.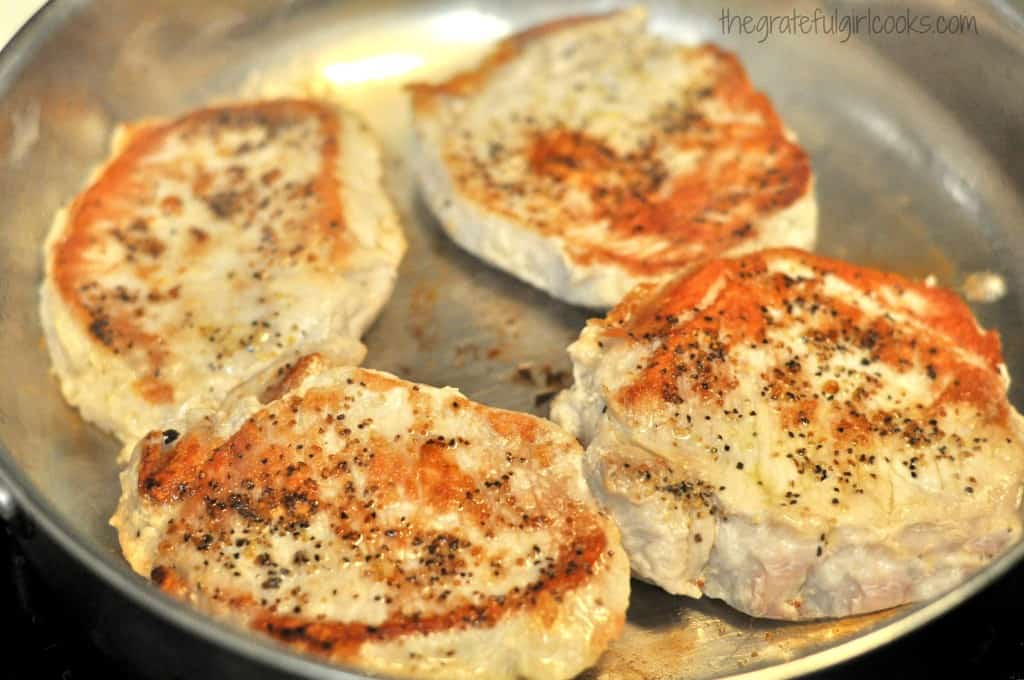 Chops should be cooked through. Remove the pork chops from the skillet onto a large plate. Cover and keep the pork chops warm. (I covered with foil, and placed the plate in a 200 degree oven to keep warm, while I finished the sauce).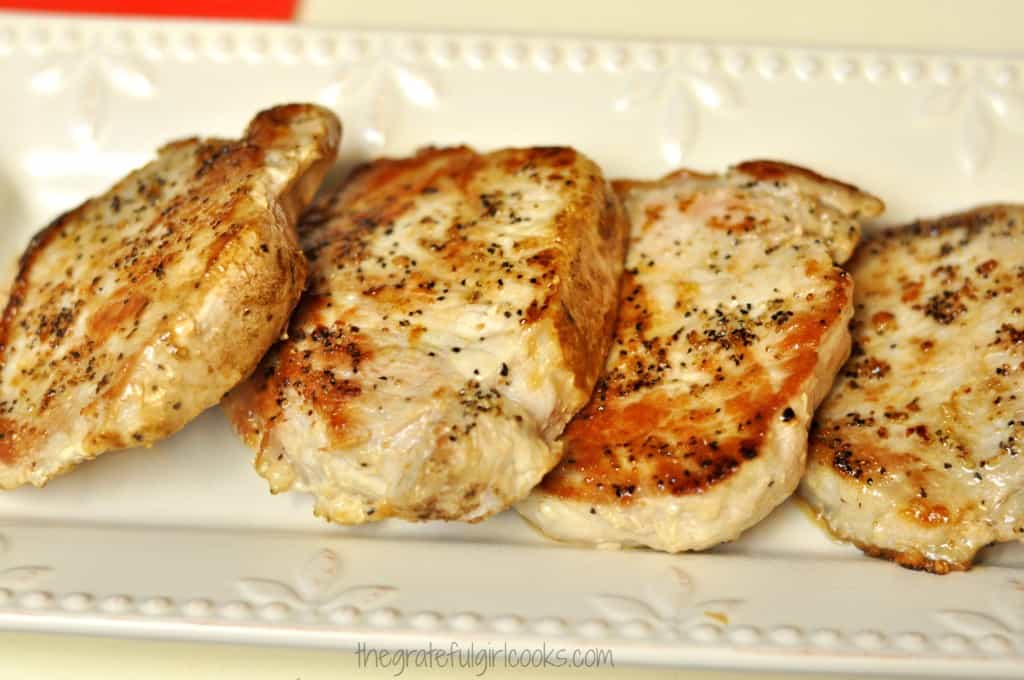 Do not wipe or clean out the skillet. Add additional olive oil, and cook on medium heat. Add minced garlic to the hot oil and cook for 30 seconds, stirring constantly to prevent burning.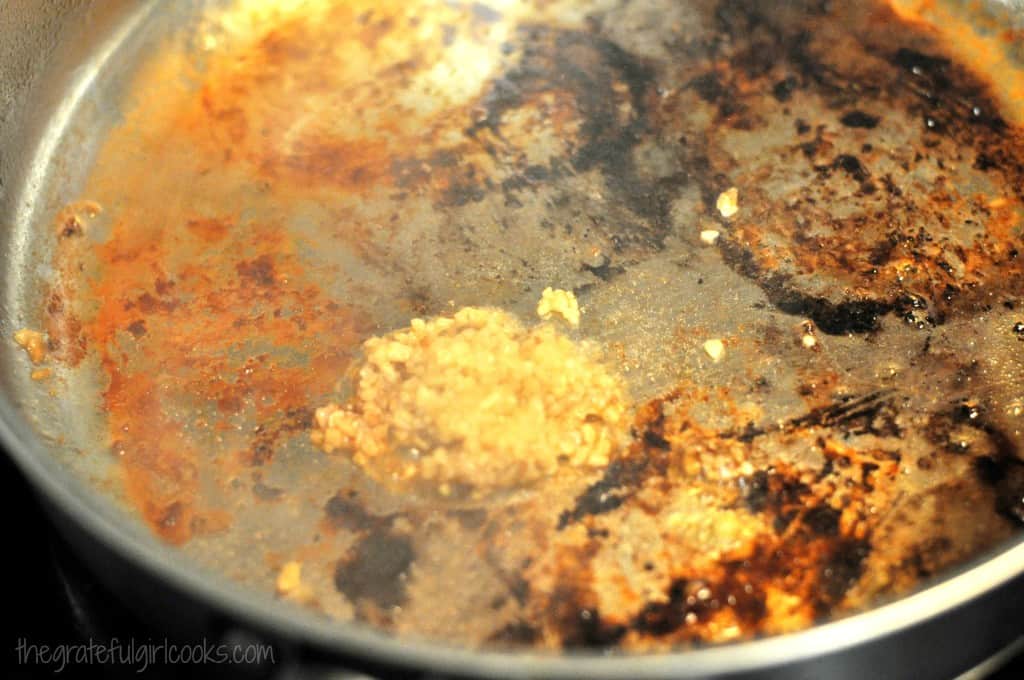 Add white wine and chicken broth. Turn the heat up to high, and cook, making sure you get all the brown bits stuck onto the skillet bottom scraped up (there's a lot of flavor in them). Continue cooking until the liquid has reduced in volume by about 50 percent (this will take 5-6 minutes).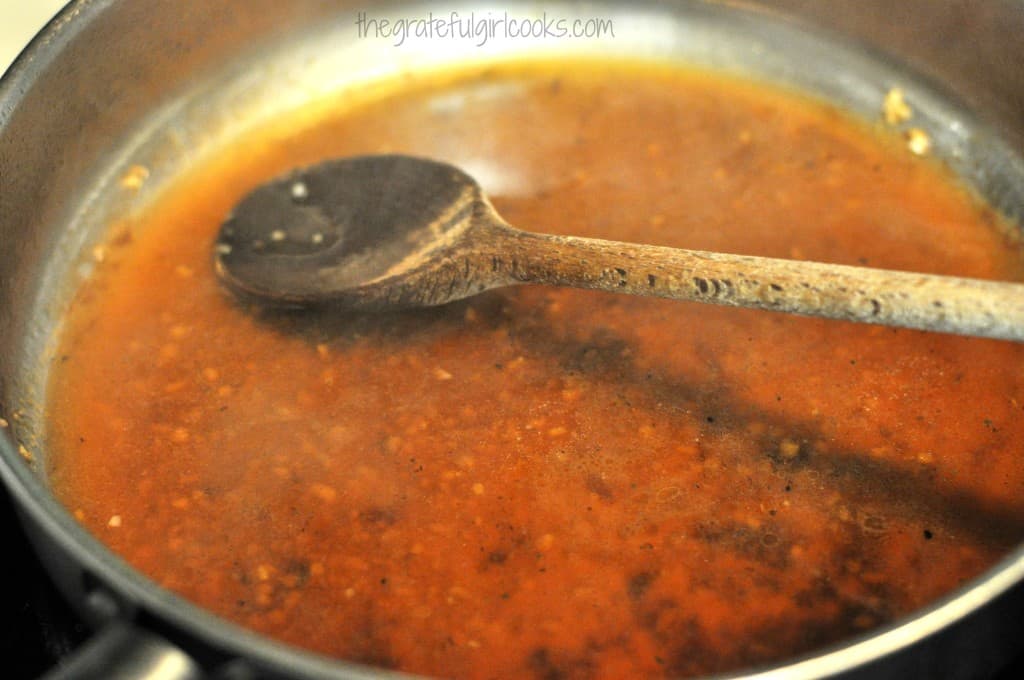 Once liquid has been reduced, remove the pan from the heat and stir in lemon zest, lemon juice, additional salt and pepper, and the fresh chopped rosemary and parsley. Stir to combine.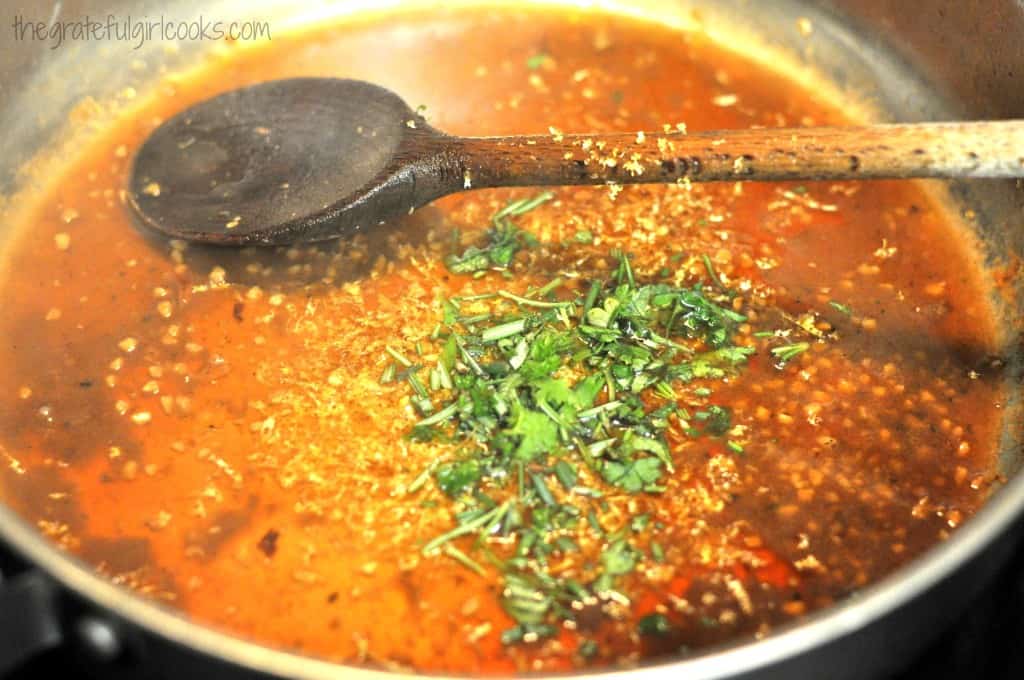 Place the pork chops onto serving platter, and spoon sauce all over the top. Serve immediately.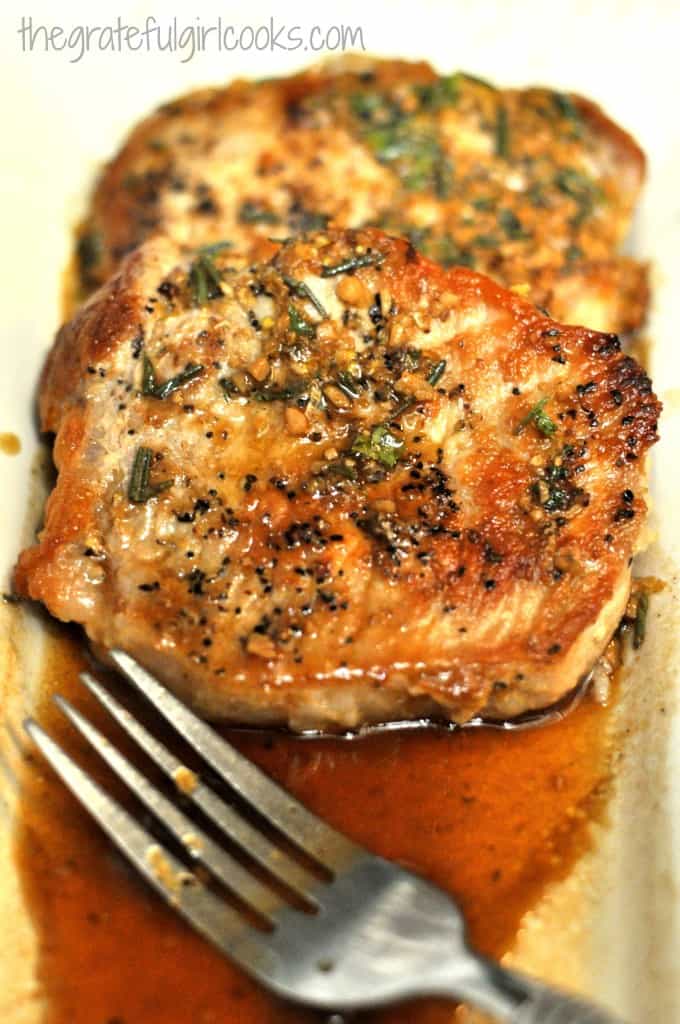 I served our pork chops with a side of rice and some green beans from our garden. Absolutely delicious!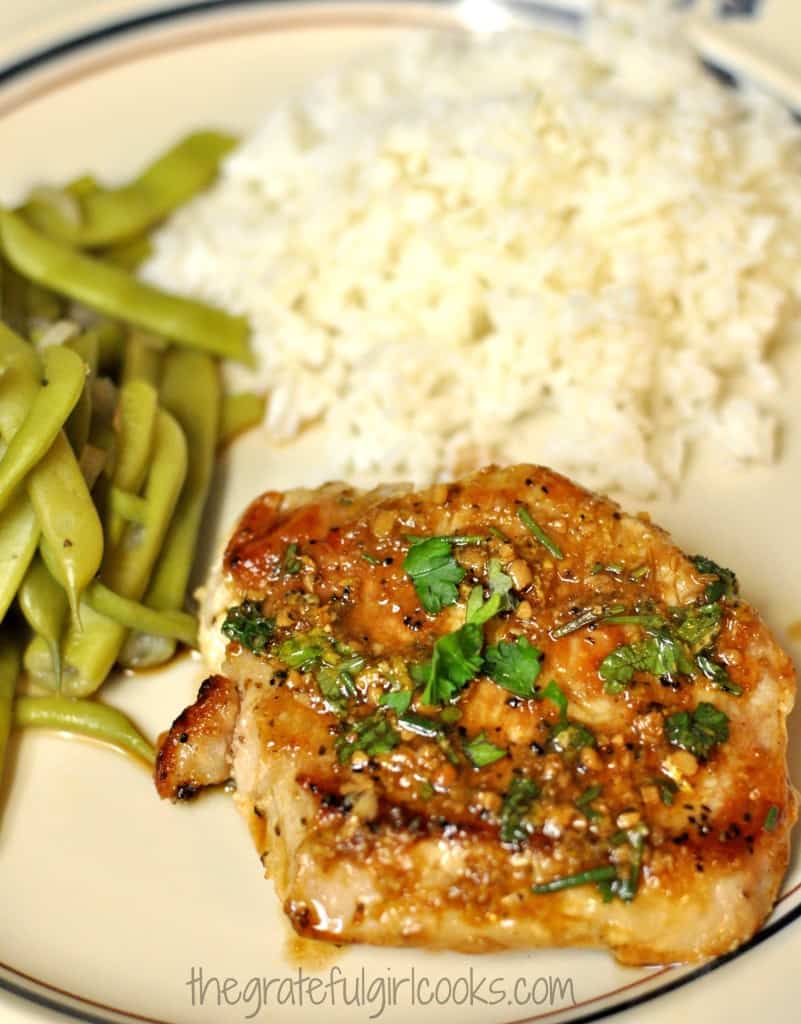 Hope you enjoy this easy, quick and delicious meal! I know WE SURE DID! Have a great day!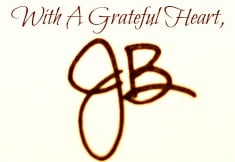 Recipe Source: http://www.themountainkitchen.com/2013/06/14/sexy-pork-chops/


Save
Save