Pomegranates. For me it's a love-hate relationship. I love to eat pomegranate seeds, but was so frustrated trying to pry those wonderfully healthy and tasty little seeds out of the pomegranate. Today's Tip Of The Day #5: How To Easily Remove Pomegranate Seeds.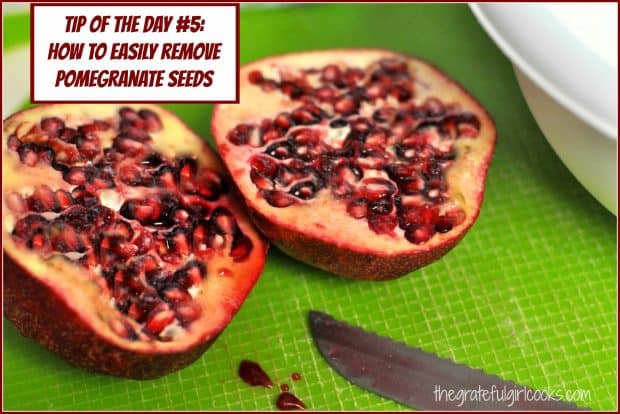 Removing the seeds used to look like a blood bath when I got done. UNTIL… I learned how to easily remove pomegranate seeds quickly and easily, and lived to tell the tale. It's sooooo easy. Using pomegranate seeds in salads or other recipes can be quite messy and removing the seeds can be a real pain. However, there is an easier way to remove pomegranate seeds! Here's how:
How To Remove Pomegranate Seeds
Grab a pomegranate. Any pomegranate. Carefully slice it in half horizontally with a very sharp knife on a cutting mat or board. Now grab a meat mallet or or heavy spatula. I go for the meat mallet. Place one half of the pomegranate in your hand seed side down. Spread your fingers out (a friend told me this part-so the cute little seeds can drop through them), and hold your hand directly over a large bowl.
Now… (here's the crazy fun part!)! Smack the pomegranate good and hard all over. Not your hand, but the POMEGRANATE! Aggression therapy at it's very best. The seeds will come flying out of the pomegranate as you smack it and will land quite impressively in the bowl. YEEHAW!!!! Pomegranate seeds!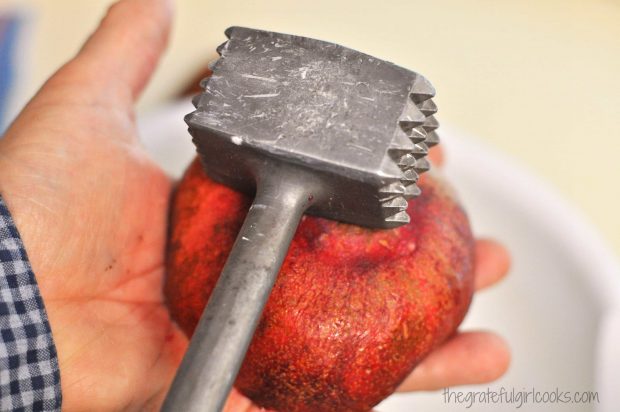 Keep whacking the pomegranate with some force. When it is begging for mercy, turn it over. Most of the seeds should now be outta there. Remove any stragglers. Discard skin and repeat with the other half of the pomegranate.

Quick Rinse And Dry
When done, pick out any little pieces of the white membrane that might have jumped for safety into the bowl. You don't need or want that in with your seeds. Put the beautiful ruby pomegranate seeds in a colander and give them a rinse. Aren't they pretty?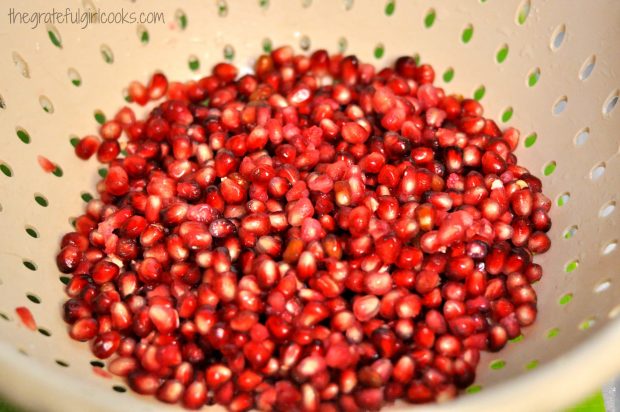 At this point you can put them in a container and store them in the refrigerator for a week or two OR if you want to freeze them for long term use, here's what you need to do: Put the rinsed seeds onto several layers of paper towels. Roll them around in the paper towels until dry.

Remove Pomegranate Seeds And Freeze Them
Once the seeds are moderately dry, spread them out on a large cookie sheet. Place them (uncovered) in your freezer for about an hour. This method will "flash-freeze" the pomegranate seeds.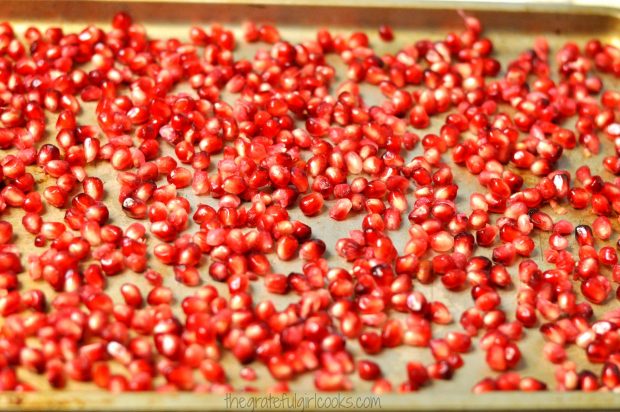 Once frozen, scoop them out into a plastic freezer bag, label it, and place in the freezer until you need them. That's it!!! Learned this little trick a few years back… who knew it could be this easy??? Given the price of pomegranate seeds ($4.99 for 1 cup at the store) where someone else does the work for you -YIKES! This tip is a real cost-saver, for sure!
As you see pomegranates on sale this Fall, grab a few extra, and freeze the seeds. They will keep for a month or two if sealed very well in an airtight bag or container. It's a great way to have these tasty little antioxidants available at a moment's notice!!!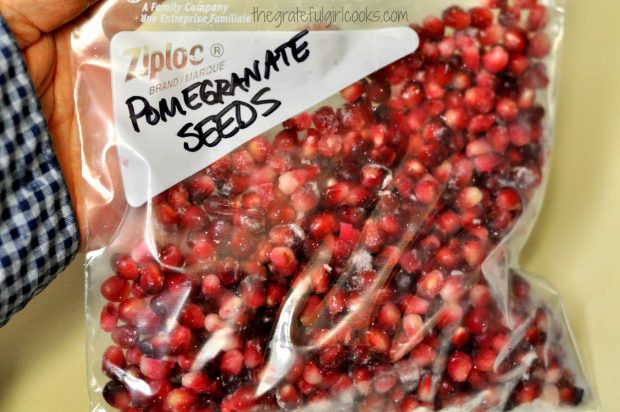 Hope you enjoyed this tip, and will give it a try! May God bless you this day, friend. Thank you for stopping by and I hope you will come back again soon. Have a wonderful day.
Looking For More Interesting TIPS?
You can find ALL of my recipes in the Recipe Index, which is located at the top of the page. I have several kitchen tips you might be interested in, which include:
Interested In More Recipes?
Thank you for visiting this website. I appreciate you using some of your valuable time to do so. If you're interested, I publish a newsletter 2 times per month (1st and 15th) with all the latest recipes, and other fun info. I would be honored to have you join our growing list of subscribers, so you never miss a great recipe!
There is a Newsletter subscription box on the top right side (or bottom) of each blog post, depending on the device you use, where you can easily submit your e-mail address (only) to be included in my mailing list.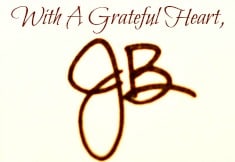 Here's one more to pin on your Pinterest boards!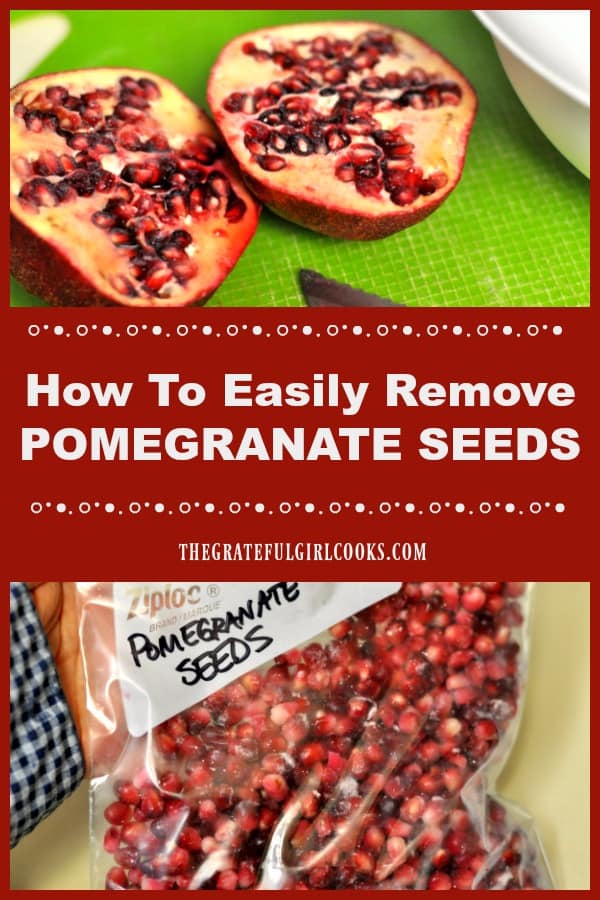 Save
Save