You know how Moms always say "EAT YOUR VEGETABLES!"?  Well… I AM a Mom, and I still have to tell myself this all the time! I'm always looking for new ways to make veggies more appealing!  So here's a quick & tasty side dish for Skillet Zucchini, Mushrooms and Peppers With Parmesan.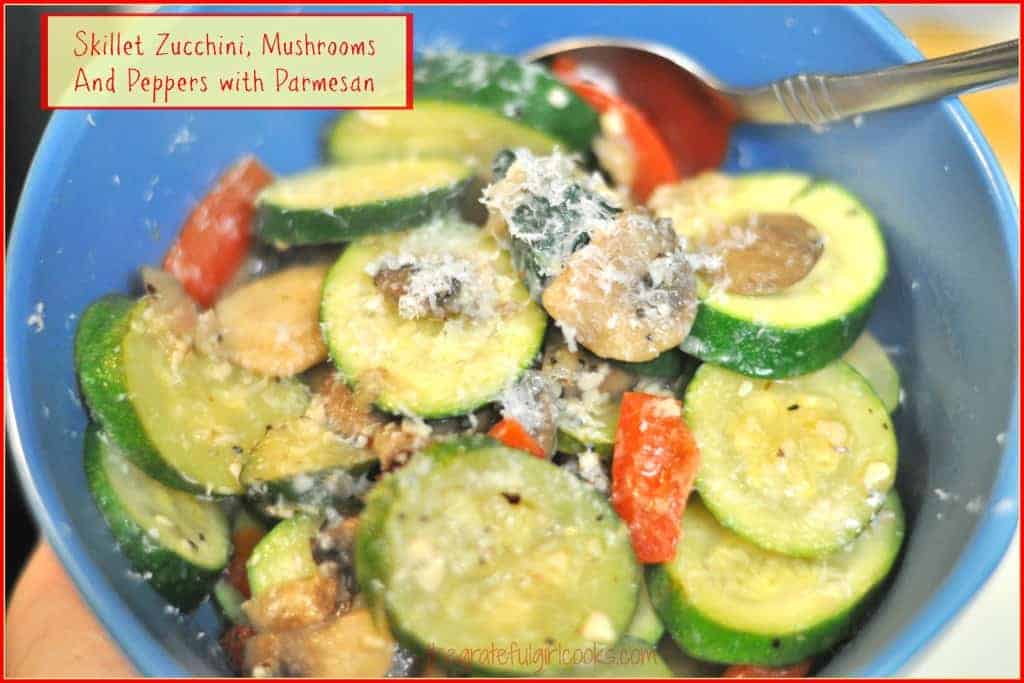 Sometimes it's nice to get out of the "vegetable rut" and cook a new combination of veggies for taste and color of the dish, for a change! Here's how easy it is to make this side dish:
Melt 1 teaspoon butter in skillet. Add chopped red onion and sliced mushrooms; sauté on medium heat for 3-4 minutes, until mushrooms have softened, and are cooked through.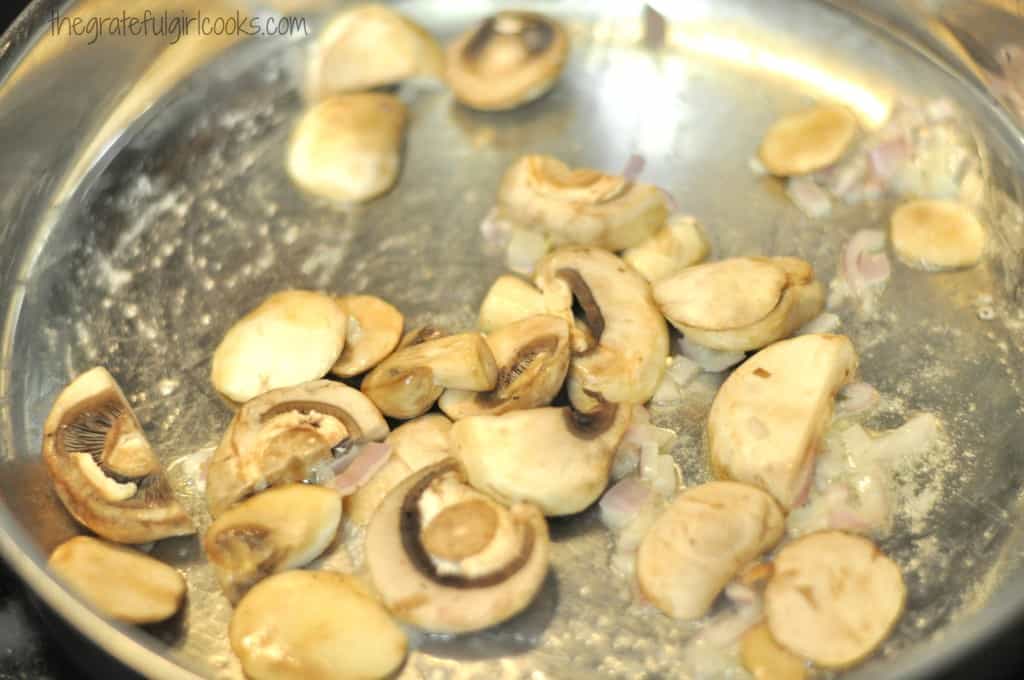 Add sliced zucchini and red pepper to the skillet. I kept the mushrooms in the skillet, but moved them to the side while cooking zucchini.  Continue cooking and and stirring this mixture for 4-5 minutes until zucchini is cooked through (but not too soft).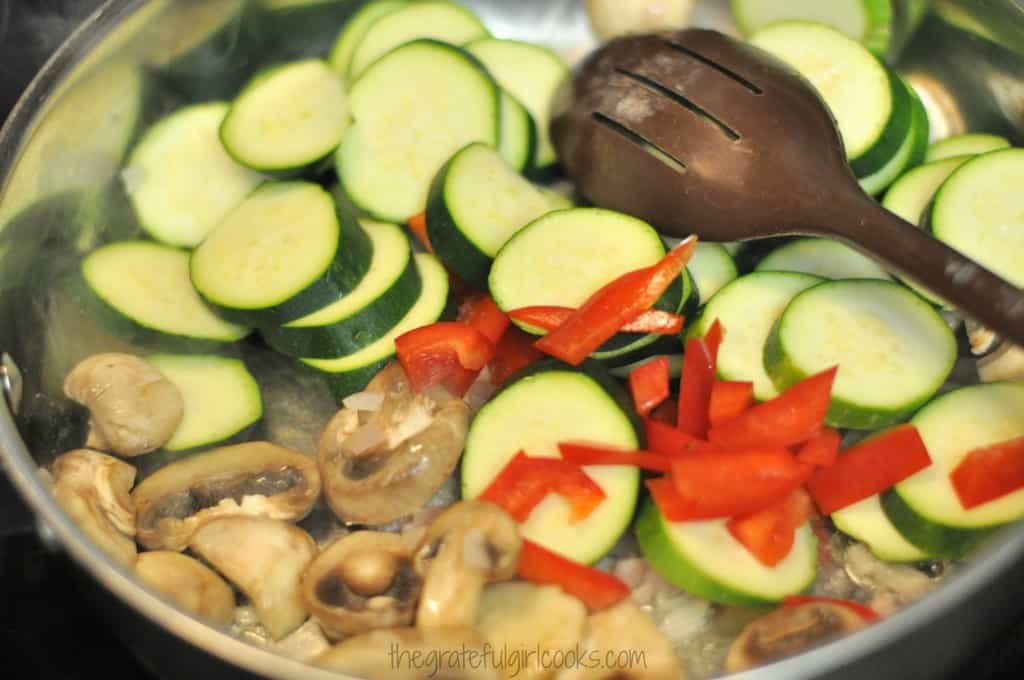 Add minced garlic to the veggies; cook for an additional minute, stirring often. Do not let the garlic burn. Season vegetables with salt, pepper, and oregano to taste.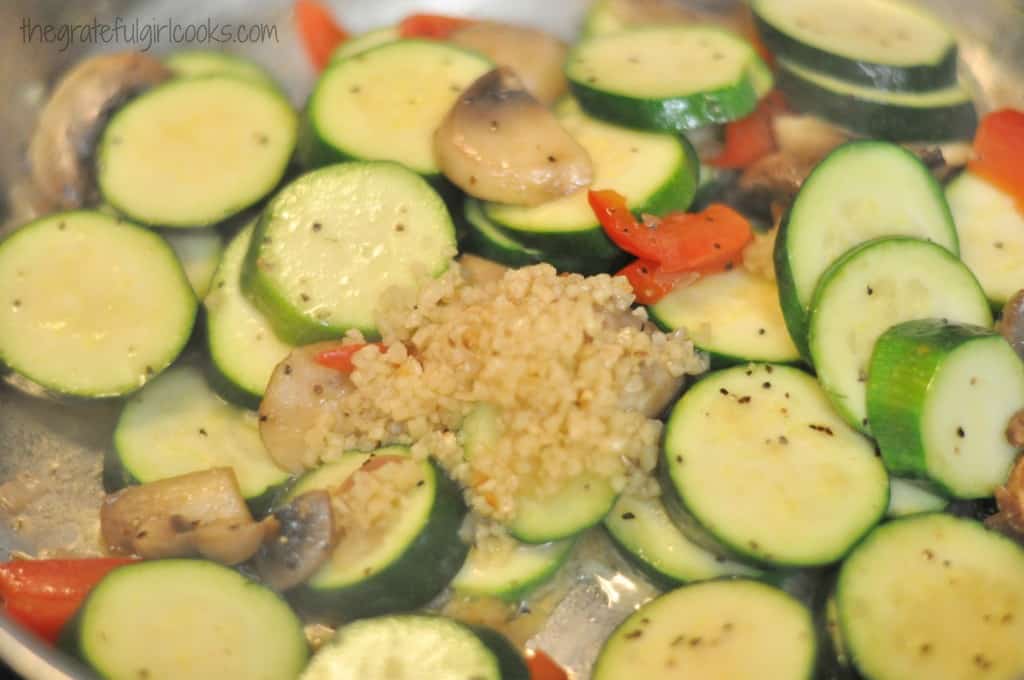 When done, pour the sauteéd vegetables into a serving bowl. Finely grate fresh Parmesan cheese over the top of the vegetables while they are still hot, so it melts.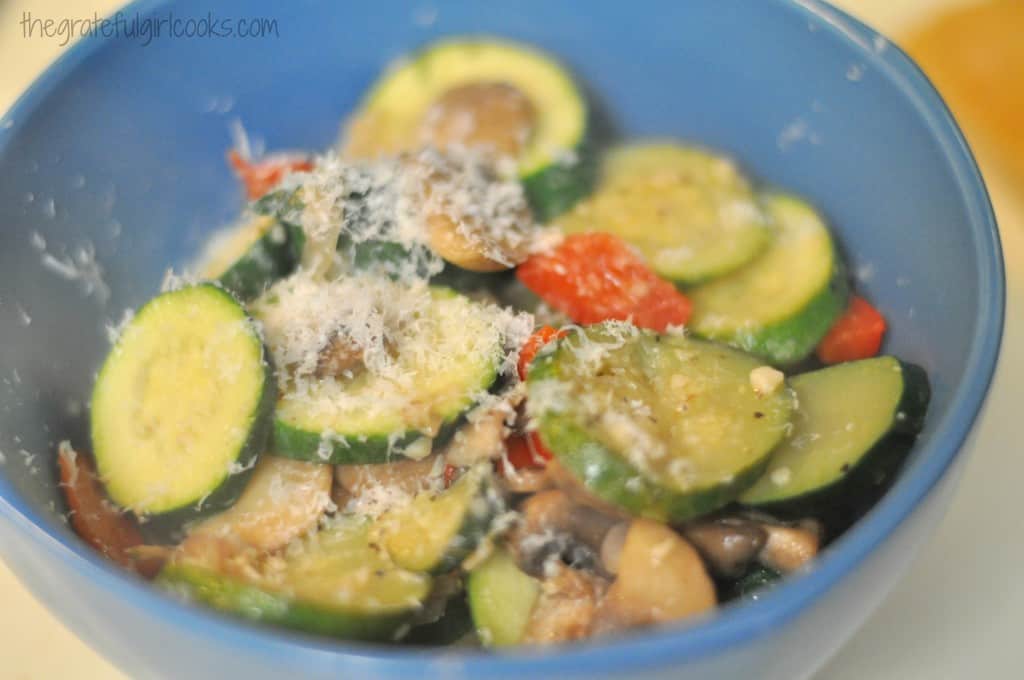 Serve this simple dish while it is still hot… and enjoy! It's a nice combination of vegetables, and the colors make it more tempting to want to dig in! I enjoyed creating and eating this vegetable dish, and the recipe can be EASILY doubled. Sometimes it's more fun to have a mixture of colorful, tasty veggies than to just have a lump of broccoli on the plate. Amen!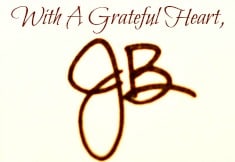 Save
Save