Last summer I found a Food Network cookbook in a used bookstore. The original price was listed as $29.95, but because it was used, I only paid $1.99 for it. SCORE!  I've marked several recipes in it that I want to try… the first one that I've "officially" tried is this one for a delicious Southwestern Cobb Salad with Chili-Rubbed Steak.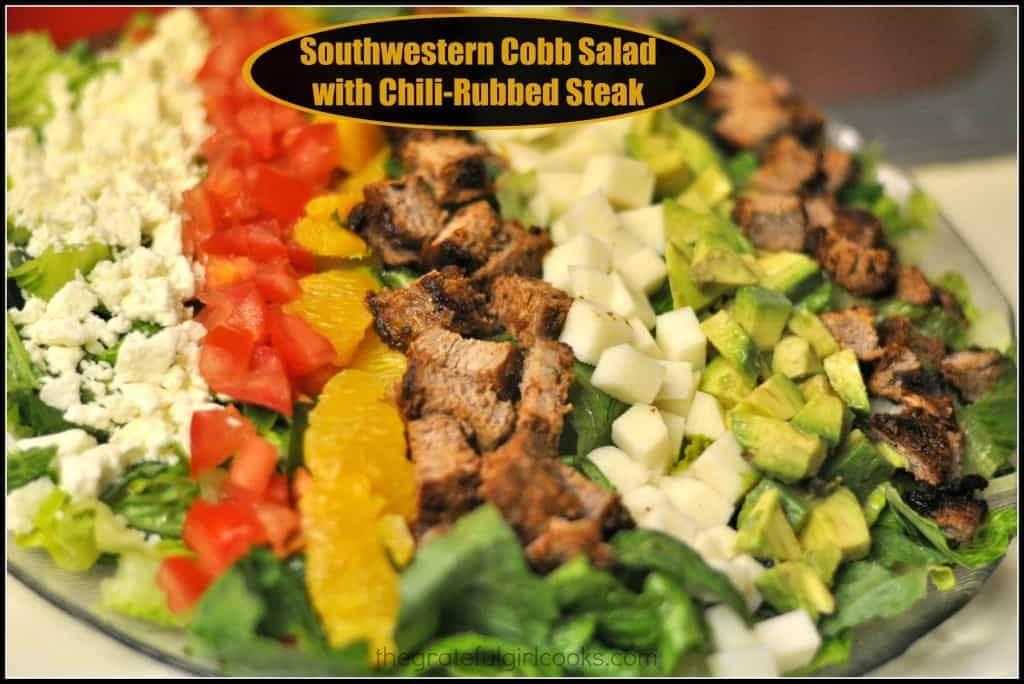 I made it for our dinner a couple of nights ago. It was fantastic… as well as a gorgeous looking salad!  The salad was fairly easy to prepare, and the tastes were amazing! From the homemade salad dressing with a touch of spice and orange burst of freshness, to the simple chili-rubbed steak, this salad is filled with fresh, wonderful flavors! Those flavors I described are the supporting stars of this salad, which features Romaine lettuce, feta cheese, fresh orange slices, jicama, tomatoes and avocado. My husband and I both LOVED it, and he's already asked me to prepare it again soon.
This salad has it all… meat, veggies, fruit, cheese, sweet, crunch, spicy… WOW!  It's an all in one dinner salad, and it is delicious! Hope you will give it a try. I think you will LOVE it!
Here's how you put this salad together: First thing I did was make the salad dressing.
Then I made the quick chili-rub, and covered both sides of the steaks…
I put the salad dressing in the refrigerator to chill, and I set the meat aside until I was ready to grill it. Now it was time to chop the fresh veggies and fruit.
I cubed the jicama, sectioned the orange, chopped the tomatoes, and cubed the fresh avocado. I then layered the ingredients (including the feta cheese in sections on top of the romaine lettuce (as you can see from the picture). I then put the platter back into the refrigerator to keep cold while I cooked the steak.  I cooked it per recipe instructions in the broiler of our oven. It was convenient and delicious… next time I make it I will throw the steaks on our Weber grill  for even more smoky taste!
After the steaks have cooked, it is important to let the meat rest for about 5 minutes. This will keep most of the good juices inside the meat, instead of all over the pan. Once the meat has rested, cut it into bite sized cubes. Remove the salad from refrigerator, and assemble the salad, as shown (It sure is pretty to look at!). Pour dressing over the top of salad and toss  to combine. That's it!
Enjoy!  Here's the recipe…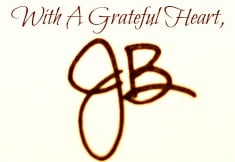 Recipe Source: "Food Network Kitchens Cookbook", published 2003, The Meredith Corporation, page 78.

Save