Every year, I love to grow sugar snap peas in our backyard raised bed garden. I always have a bumper crop, and freeze bags of them at their peak. So it made perfect sense to me to come up with a good stir fry recipe to use these wonderful veggies. So here it is… my "Sugar Snap Pea Stir Fry".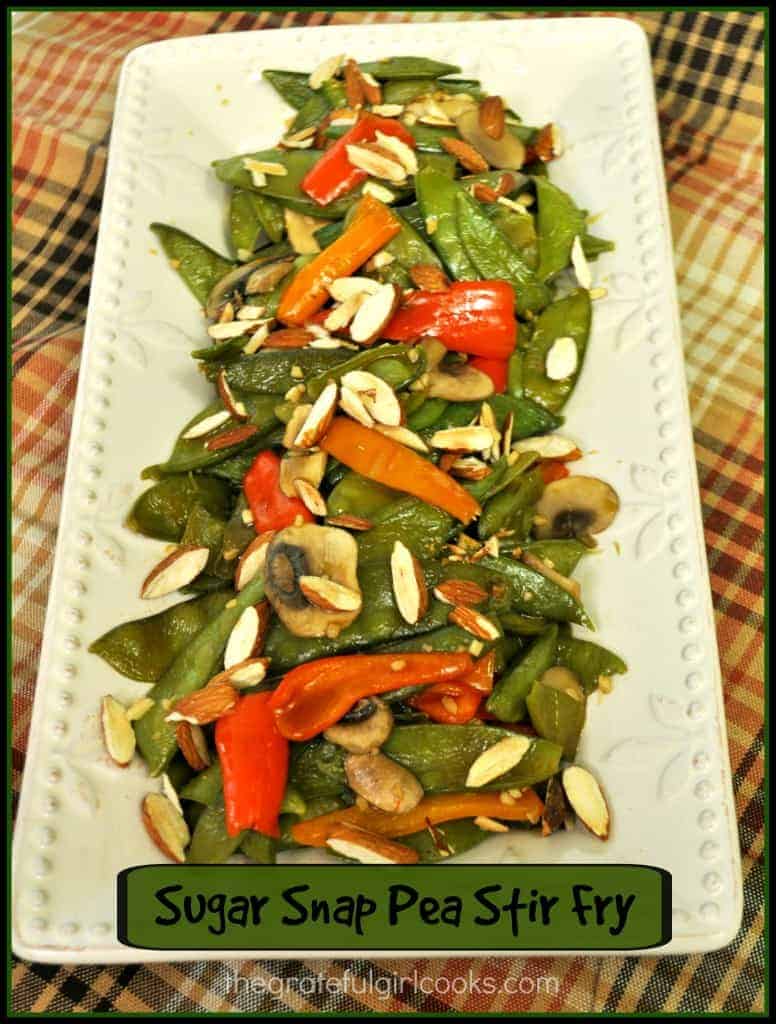 Try not to be too dazzled by the "oh so creative" name I gave this recipe… ha ha! It's the best I could come up with, so don't judge!)  Anyways… here is a tasty way to cook sugar snap peas, along with some red and orange peppers, mushrooms, garlic, teriyaki sauce, and topped with toasted almonds, that will delight your taste buds!
You can use either fresh or frozen sugar snap peas (I used some I had in the freezer from my garden this past summer). Either fresh or frozen sugar snap peas will work great in this recipe!  I served these with Sweet Ginger Teriyaki Salmon and it was a big hit! Sure hope you will consider trying this recipe…it's a great way to get some veggies into your meals! Enjoy!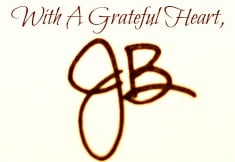 Save