Do you enjoy salmon? My husband and I certainly do… and we really enjoyed our dinner a few night's ago when I made Sweet Ginger Teriyaki Salmon.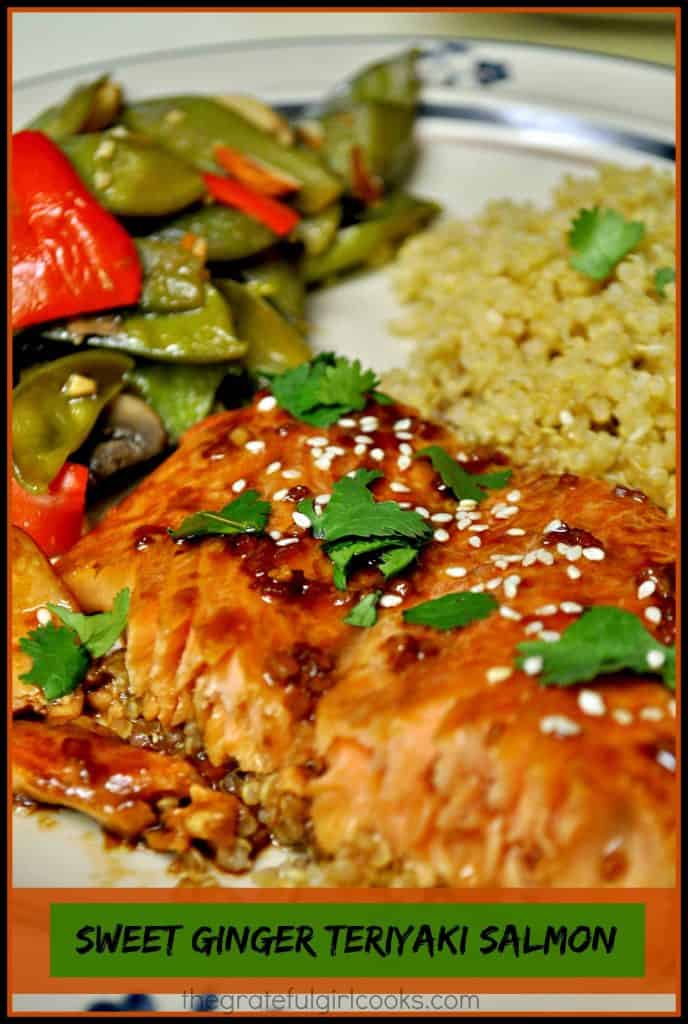 I found the recipe on Pinterest,  while searching out salmon recipes. I've been preparing Pan-Seared Creole Salmon for years and we absolutely LOVE it, but wanted to bust out of my "rut" and try a NEW recipe. Shocking, right?
Anyways, I found this recipe from Monique at Ambitious Kitchen, and gave it a try… I heartily recommend it! The flavor of the salmon was delicious! I served it with a side of garlic quinoa, and my recipe for Sugar Snap Pea Stir Fry, and I gotta be honest, this was an awesome meal. I will definitely be making this dish again!
The salmon is so easy to prepare. Salmon is marinated in a wonderful ginger teriyaki sauce, then baked (to perfection), garnished with cilantro and sesame seeds and served. I made the sauce early in the day and let the salmon marinade in it all day. In the evening, all I had to do was bake the salmon, sprinkle a garnish on it, and serve it!
Sure hope you will give this a try! I think you're gonna enjoy some amazing salmon!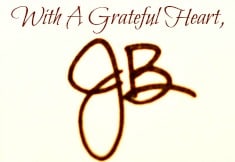 Recipe Adapted From: http://www.ambitiouskitchen.com/2012/07/sesame-ginger-sweet-teriyaki-salmon-with-garlic-quinoa-stir-fry/

Save
Save