Learn how to make homemade hamburger buns from scratch! The recipe makes 15 buns, which are perfect for burgers and other sandwiches!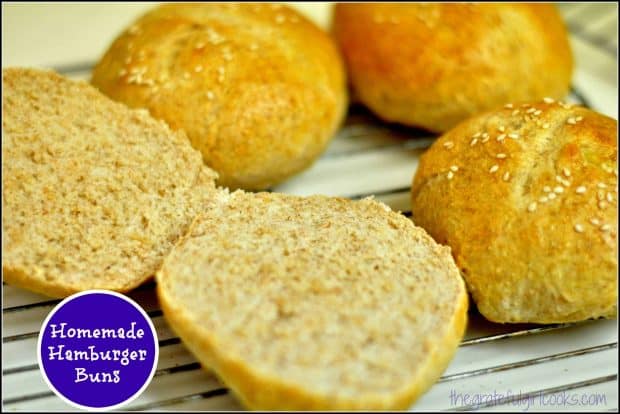 To be truthful, my first thought when I saw a recipe for making homemade hamburger buns was WHY? Why would anyone want to go to all the trouble to make their own, when you can just run to the store and buy them fairly cheaply? Then I realized the answer. Because we want to learn how, and simply because we can. That's it. Why not learn something NEW? So, I tried my hand at making them.
For me I realized that I simply wanted to try making my own (for the very first time), and that alone was enough reason. I did it JUST BECAUSE I WANTED TO LEARN. I'm glad I learned how to make them. These hamburger buns were really good!
Scroll Down For A Printable Recipe Card At The Bottom Of The Page
Make The Dough For Homemade Hamburger Buns
Start by mixing up the dough in a stand mixer. It's easy. You can also mix the dough by hand, if you don't have access to a stand mixer. Really. It's not that hard.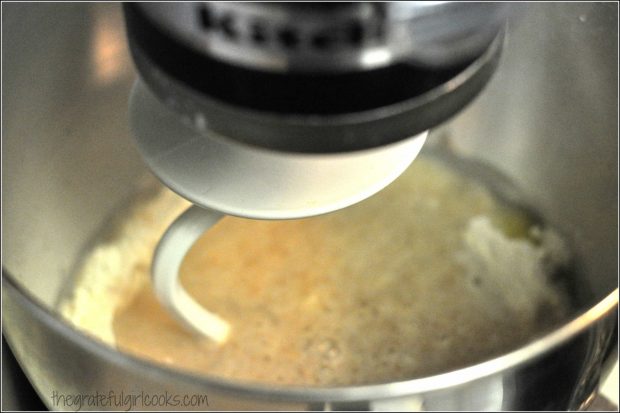 Once a dough ball has been formed, cover the dough and let it sit in a warm place for half an hour.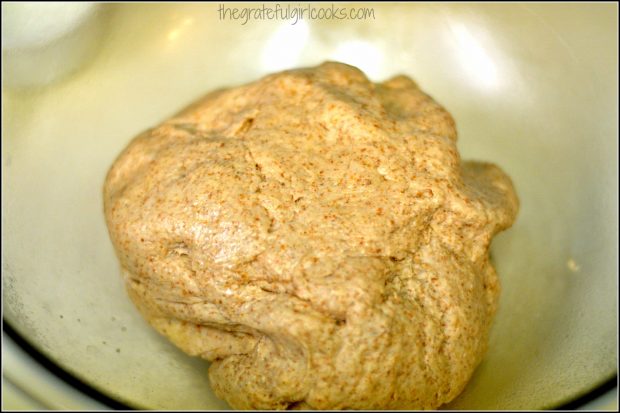 After half an hour, the homemade hamburger buns dough has risen, and should look similar to this:

Shaping The Dough
Pull off pieces of dough (15 total), and then shape each piece into a ball in your hands. Stretch the seams of the dough under, to the bottom of the ball.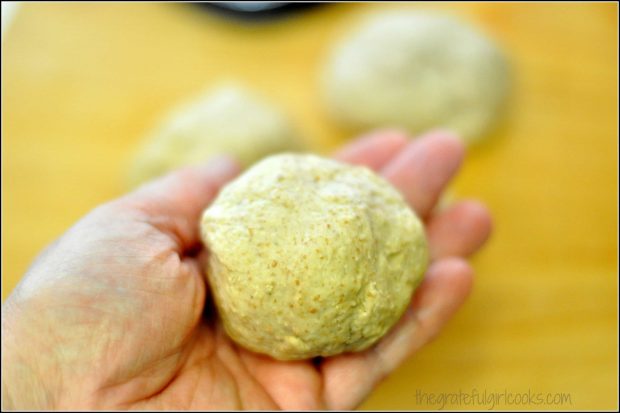 Place the dough balls onto a couple of large cookie sheets, leaving some space in between each one. Cover the dough balls with parchment paper or aluminum foil (I used foil). Once they are covered, put another cookie sheet on top of the foil. This will help the buns not to rise too much.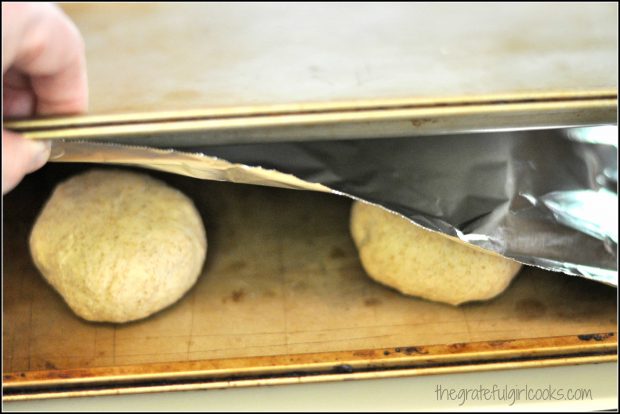 Press down a bit on the top cookie sheet, which helps to flatten out the dough balls. Let the dough balls rise (with the foil still on top) for another 45 minutes.

Prepare The Dough For Homemade Hamburger Buns For Baking
After the homemade hamburger buns (dough) have risen again, cut an X onto the top of each bun with a very sharp knife. Only cut slightly through the top of the dough and NOT cut all the way through.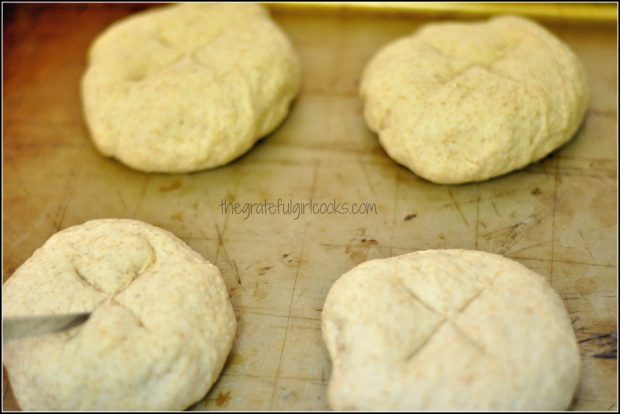 Brush the tops of the dough balls with an egg wash (egg and milk). By the way, I hope you appreciate my "very much USED, GNARLY cookie sheets" (victims of too many recipes). After the hamburger buns are brushed with egg wash, sprinkle them with sesame seeds.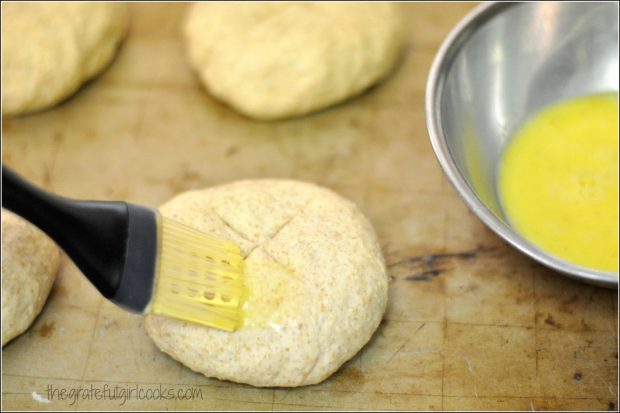 Bake The Homemade Hamburger Buns
Bake the hamburger buns in a 400 degree oven for about 15 minutes, until they are light brown in color. Aren't they CUTE?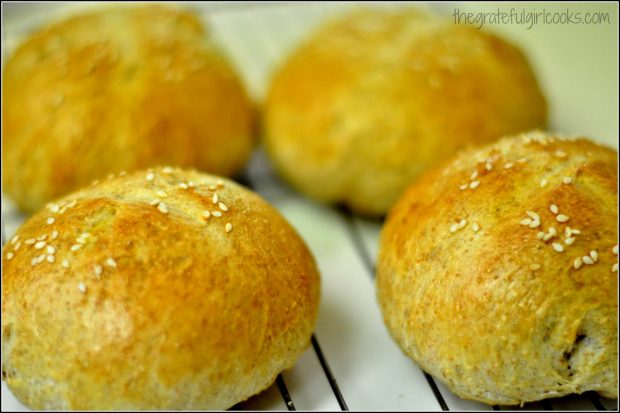 This is what they look like on the inside, after being sliced and on the outside. They look pretty good, don't they?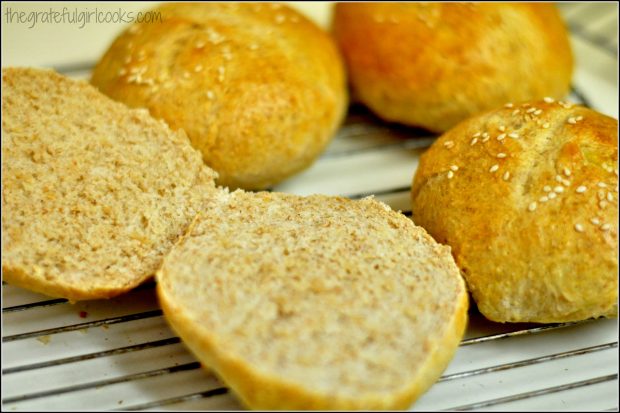 The only thing left to do is grill some burgers, and enjoy these homemade hamburger buns! They are wonderful (the buns AND the burgers)!!! If you need a couple side dishes to go with the burgers, may I suggest serving some delicious potato salad, crispy homemade french fries or onion rings? YUM!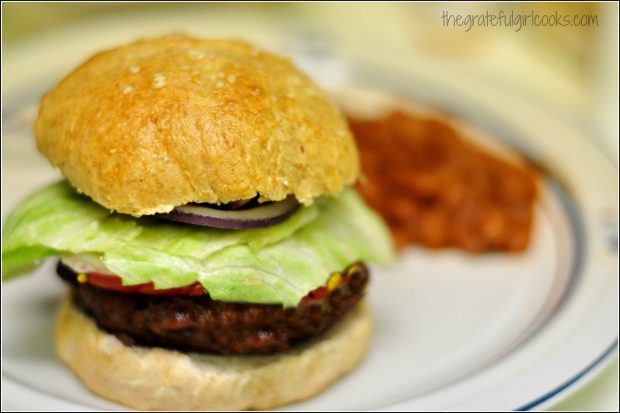 Maybe you like to try new recipes, too (like me!). If you do, I hope you will give this recipe a try! I think you will enjoy these hamburger buns. Here's to a summer full of good BBQ's!
Looking For More Homemade BREAD Recipes?
You can find ALL my recipes in the Recipe Index, located at the top of the page. I have some delicious homemade bread recipes, including:
Interested In More Recipes?
Thank you for visiting this website. I appreciate you using some of your valuable time to do so. If you're interested, I publish a newsletter 2 times per month (1st and 15th) with all the latest recipes, and other fun info. I would be honored to have you join our growing list of subscribers, so you never miss a great recipe!
There is a Newsletter subscription box on the top right side (or bottom) of each blog post, depending on the device you use, where you can easily submit your e-mail address (only) to be included in my mailing list.
You Can Also Find Me On Social Media:
Facebook page: The Grateful Girl Cooks!
Pinterest: The Grateful Girl Cooks!
Instagram: jbatthegratefulgirlcooks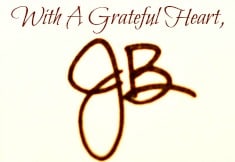 Recipe Source: http://www.mennonitegirlscancook.ca/2010/08/hamburger-and-hot-dog-buns.html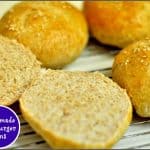 Homemade Hamburger Buns
Learn how to make homemade hamburger buns from scratch! The recipe makes 15 buns, which are perfect for burgers and other sandwiches!
Keyword:
homemade hamburger buns
Calories Per Serving
:
164
kcal
Ingredients
2

Tablespoons

instant yeast

2 1/2

cups

multigrain flour

2

Tablespoons

vegetable oil

2

Tablespoons

granulated sugar

2

teaspoons

salt

2

cups

hot tap water

2

cups

white all purpose flour

1

large

egg + 2 Tablespoons milk

(beaten lightly - to brush on top of buns prior to baking)

Sesame seeds

(optional), for sprinkling on top of buns prior to baking)
Instructions
In a large bowl (or bowl of an electric stand mixer), combine the instant yeast and multigrain flour.

Add vegetable oil granulated sugar, and salt.

Stir in the white flour and the hot tap water. If using mixer, mix until dough forms ball that pulls away from sides of bowl (several minutes). (If using your hands, mix ingredients together to work everything together. Knead dough lightly to form ball).

Once dough ball has been formed, cover bowl, set aside and let dough rest for 30 minutes.

Divide dough into equal sized pieces, by squeezing off portions. (the number of buns is dependent on how large or small you make them. If making small (slider size) buns, you should get close to 2 dozen. If making larger buns, expect to get around 15 or so. Shape the dough into balls, stretching the dough so most of the "seams" are on the bottom of the ball.

Place dough balls onto two cookie sheets. Leave a couple inches between each one. Place a layer of parchment paper or aluminum foil on top, to cover. Place a cookie sheet on top of paper or foil. Press down with the top cookie sheet to help flatten out the dough balls. Remove top cookie sheet, but leave paper or foil on. Let the dough rise for about 45 minutes.

Remove foil after dough has risen. Bake in a preheated 400 F degree oven for about 15 minutes, or until the buns are golden brown.

Remove from oven; let cool a bit, then serve!
Recipe Notes
I made the buns larger than slider size, so this recipe yielded 15 buns.
Nutrition Facts
Homemade Hamburger Buns
Amount Per Serving (1 bun)
Calories 164
Calories from Fat 18
% Daily Value*
Fat 2g3%
Cholesterol 10mg3%
Sodium 315mg14%
Potassium 49mg1%
Carbohydrates 30g10%
Protein 4g8%
Vitamin A 15IU0%
Calcium 7mg1%
Iron 1.8mg10%
* Percent Daily Values are based on a 2000 calorie diet.
Here's one more to pin on your Pinterest boards!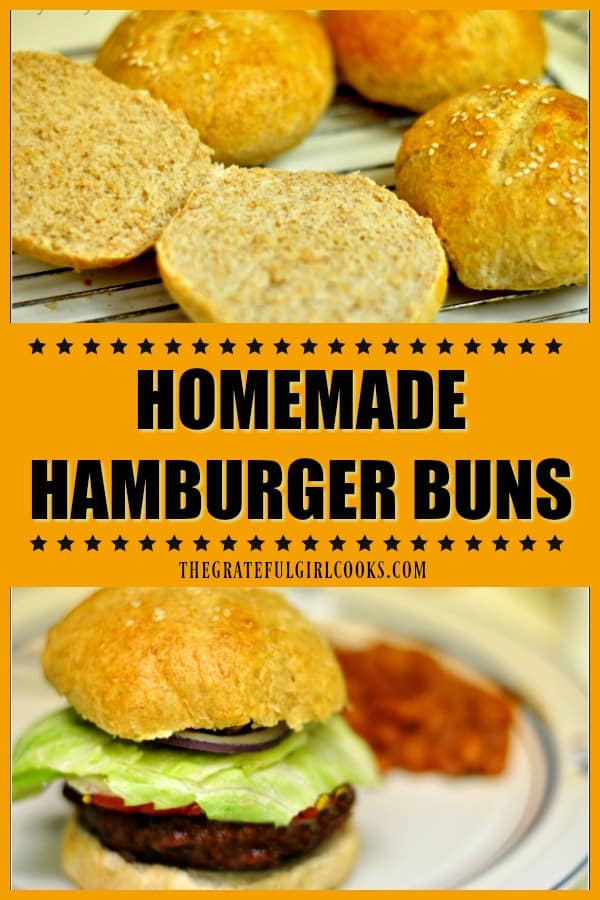 Save
Save