One of my favorite Chinese food entrees is Kung Pao Chicken. I almost always order it when we get take-out, or when I'm enjoying a meal at our favorite Chinese restaurant. YUM!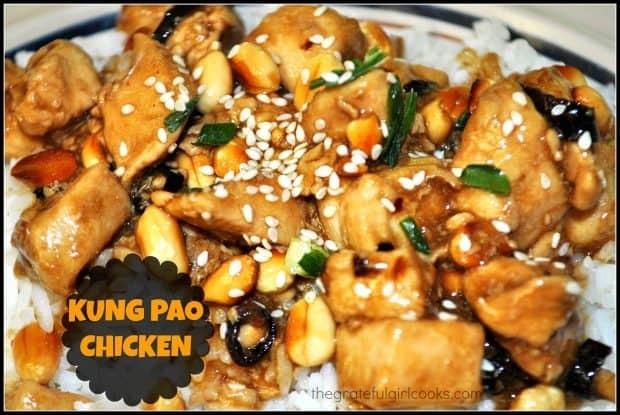 I love chicken, I love roasted peanuts, and I really, really love the little kick of heat my taste buds get when eating this dish.  I don't know where this particular recipe originated. I received it on a 3×5 card from my Dad about 25 years ago. I recently found the recipe card and was feeling rather nostalgic and missing my Dad (he passed away 8 years ago – I miss him dearly!) He used to love finding new recipes, and always had fun taking a turn at cooking occasionally for my Mom, myself, and my two younger sisters. So I decided to make this dish, in honor of my amazing Dad.
This particular recipe is very easy to prepare and I it tastes GREAT! Who needs take-out when you can just make this recipe (4 servings) for a fraction of the price?
Hope you enjoy this recipe…I know I sure did… and  you can be certain I will be making this again!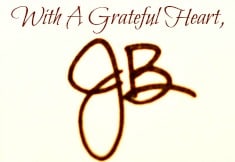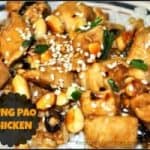 Kung Pao Chicken
You can make your own Chinese take-out Kung Pao Chicken at home...delicious!
Ingredients
1

pound

boneless chicken breasts

(about 2 large)

5-6

pieces

dry red chili pepper

1/2

cup

raw peanuts

(no skin)

1

teaspoon

ginger

, minced

1/4

cup

, plus 3 Tablespoons vegetable oil (divided)
For Marinade:
1

egg white

, lightly beaten

1

Tablespoon

soy sauce

1

Tablespoon

cornstarch
For Seasoning Sauce:
2

Tablespoons

soy sauce

2

Tablespoons

cooking sherry

2

teaspoons

white vinegar

4

teaspoons

granulated sugar

2

teaspoons

sesame oil

2

Tablespoons

water

2

teaspoons

cornstarch
For Garnish:) optional)
1

teaspoon

sesame seeds

green onion slices
Instructions
Prepare marinade. Mix well in medium sized bowl.

Cut chicken into 1" cubes. Add to marinade. Marinate chicken for 30 minutes.

On a cutting board, remove stem top and seeds from the dried red chili peppers. Discard stems and seeds. Use scissors to cut each chili pepper into 1/2" long pieces.

Heat a large skillet. Add 1 Tablespoon vegetable oil. Stir fry raw peanuts until they are light brown. Remove from heat,, remove from skillet and let cool.

In a small bowl, mix together ingredients for the Seasoning Sauce. Set aside.

Heat 1/4 cup of vegetable oil in skillet until very hot (but NOT smoking...). Add the chicken. Stir fry chicken for 2 minutes, then remove. Drain oil from skillet and wipe clean with paper towels.

Add 2 Tablespoons oil back into the skillet. Add the dried red chili peppers and stir fry until they turn dark. Add the minced ginger and cook for an additional 30 seconds.

Turn heat to high; add chicken back into skillet. Add the Seasoning Sauce, and cook until sauce has thickened and dish is heated through. Turn off heat. Remove skillet from stove.

Add toasted peanuts to skillet. Mix to combine.

Serve Kung Pao Chicken on a bed of rice.

Garnish with sesame seeds and sliced green onions, if desired.

Serve, and enjoy!
Save
Save