I recently tried a new recipe for Marinated Grilled Pork Chops that I found online. Talk about EASY and tasty!!! Boneless pork chops are marinaded in a simple sauce of lemon juice, olive oil and a few basic herbs, then are grilled and served to the "hungering mob".  Easy!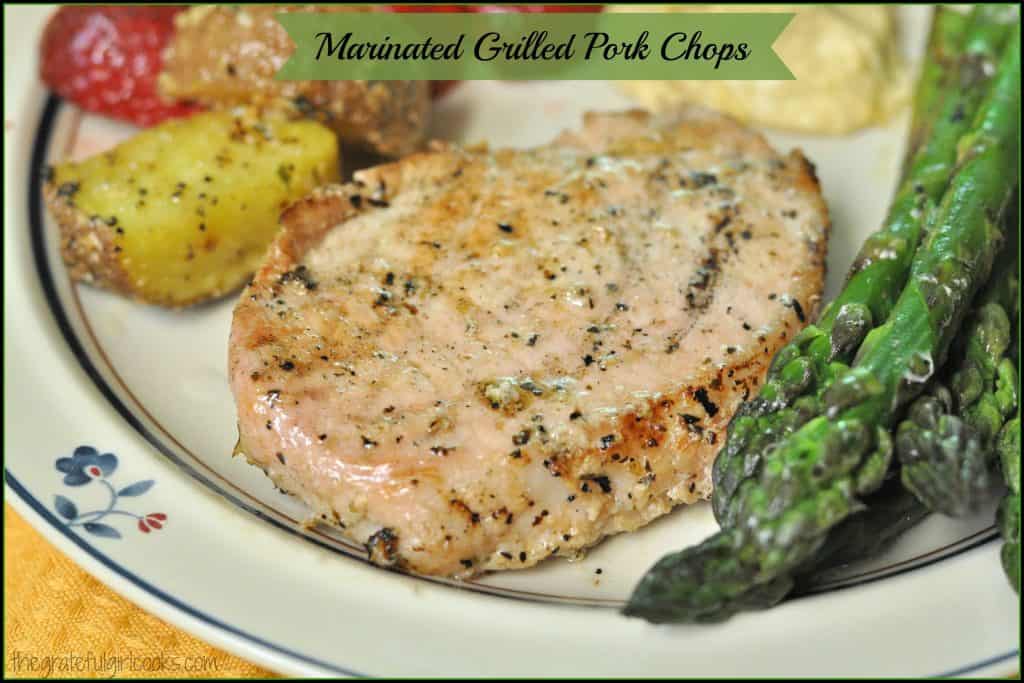 The process couldn't have been simpler! Here's the ingredients for the simple marinade: Lemon juice, olive oil, garlic powder, basil, oregano, salt and pepper. (I was happy to be able to use dried basil and oregano from our garden as part of this marinade – note my "classy" labels on the jars! Ha Ha).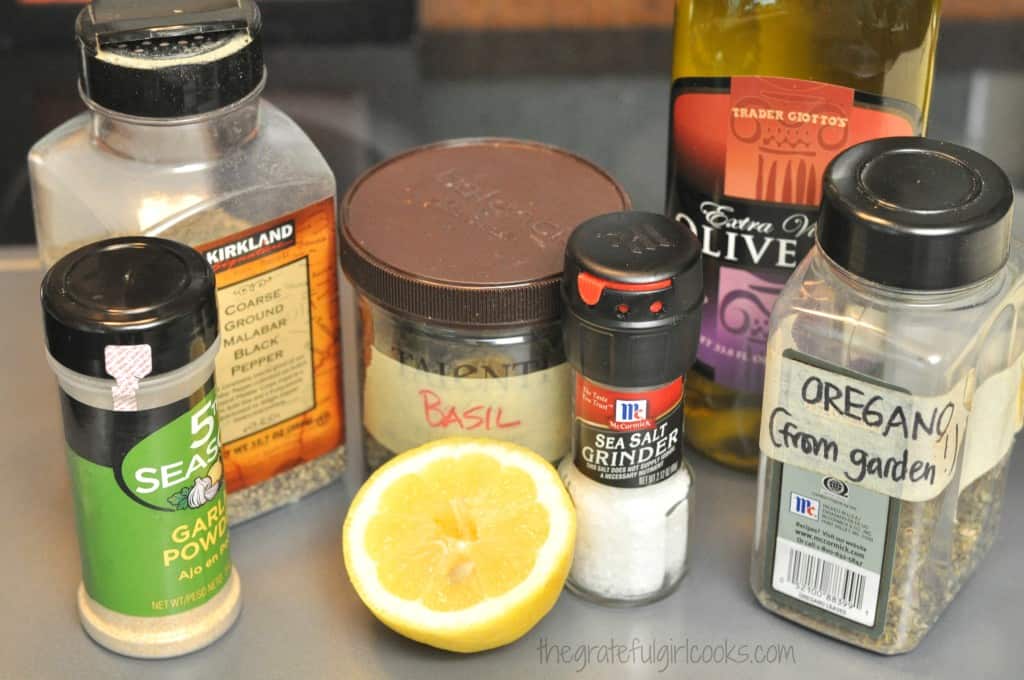 In a small bowl, add the ingredients for the marinade. (*Note: This recipe makes 4-6 servings. I only made 3 pork chops, since I was cooking only for my husband and myself, but still used the original amount of marinade as called for in the recipe).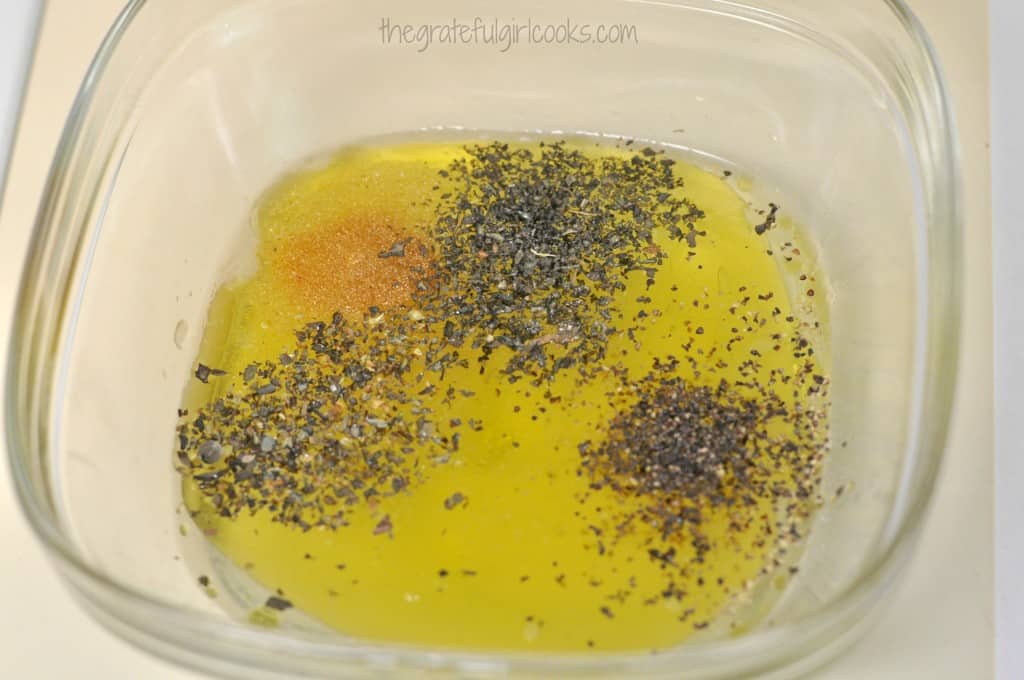 Use a fork or whisk to completely blend these ingredients together. It will look like this.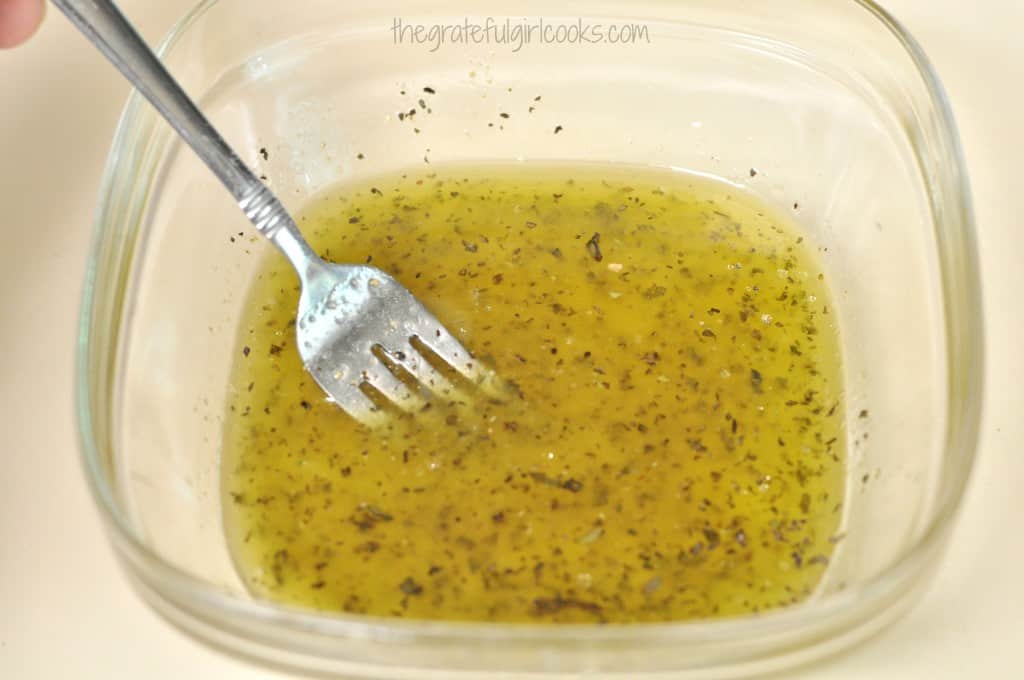 Place the pork chops in a container (with a lid) or a large sealable freezer bag. I used a bag, then placed it in a bowl (to stabilize bag and to catch any leakage). Pour the marinade over the pork chops, squishing the bag around to coat all pieces with marinade.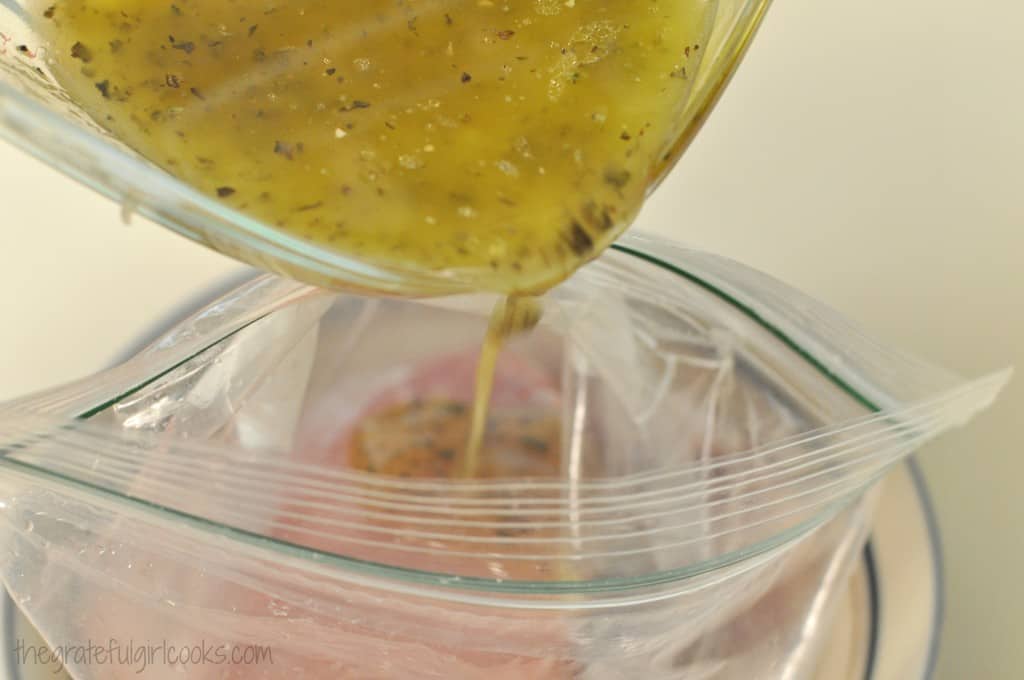 Let the chops marinade for several hours in the refrigerator. (I made mine up early in the morning and let them soak in the marinade all day). The olive oil will congeal after several hours refrigeration, but take the chops out of fridge about 30 minutes before grilling, and it will return to a liquid stage, as it warms up.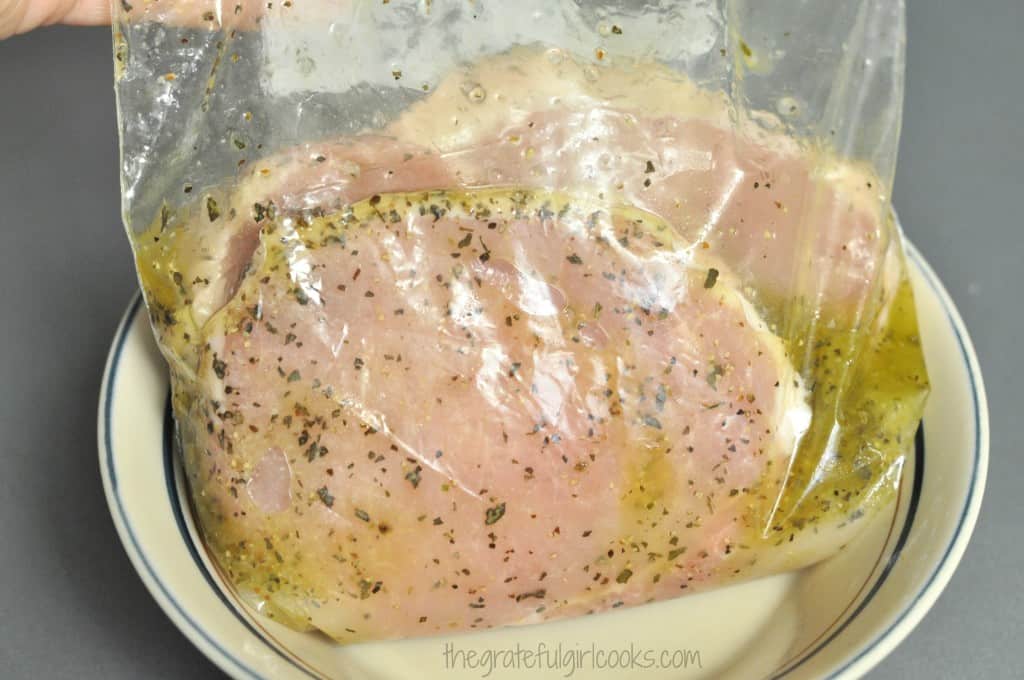 When ready to cook, preheat your BBQ grill (or indoor grill) on medium-high heat.  Discard the extra marinade from the bag. Grill the pork chops for 5-7 minutes per side. Don't overcook the chops (or they will be DRY). When done, they should have reached an internal temperature of 145 degrees (you can check with a meat thermometer if you have one). My husband grilled these outside on our Weber BBQ, and they were full of smoky flavor!
When done, let them sit for about 5 minutes to let the juices redistribute, then serve them to the ones you love, and enjoy this simple to prepare main dish. It's a perfect recipe for summertime, when you don't want to heat up the kitchen!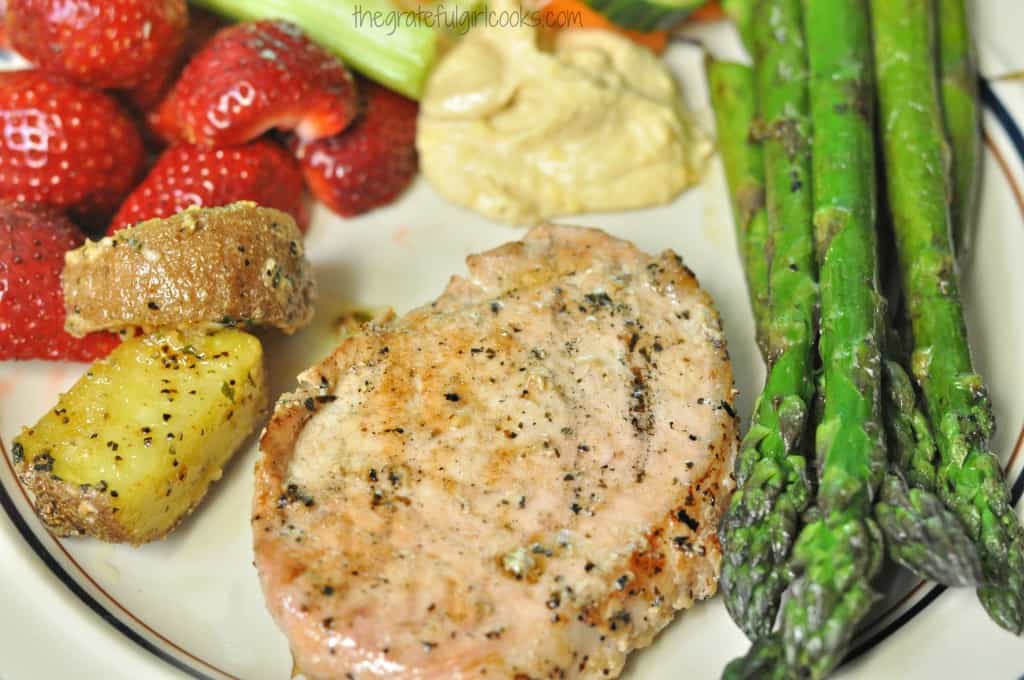 Have a wonderful day! Think of someone you might encourage with a kind word or deed today… they may need that boost of encouragement more than you thought!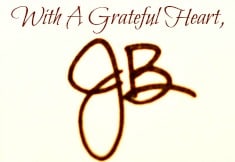 Recipe Source: http://www.spendwithpennies.com/lemon-herb-grilled-pork-chops/

Save
Save