My husband and I drink a LOT of coffee with creamer. We always have empty creamer bottles for our recycling bin.  BUT… for the past year or so, I have been "upcycling" the old bottles into storage for my pantry staples. Tip Of the Day #3 – Use Those Old Creamer Bottles!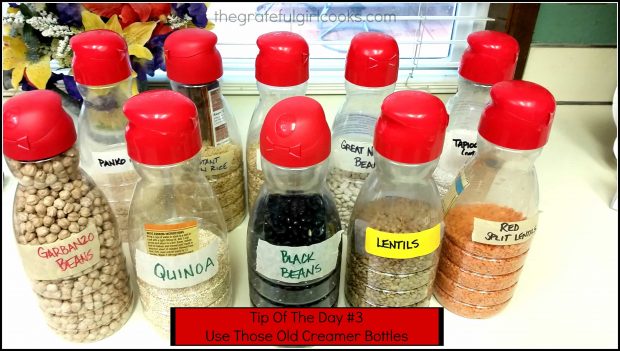 I grew tired of plastic bags of rice or beans getting punctured accidentally, and having to clean up a bazillion kernels of rice or beans off the floor. Ugh. Then I heard about this handy dandy tip, and I LOVE IT!  Now, I upcycle something normally discarded, and use it as a durable storage container (with a pourable spout) in my pantry! I even keep green onion slices in one, in our freezer.You start with an empty creamer container. Or two. Or three.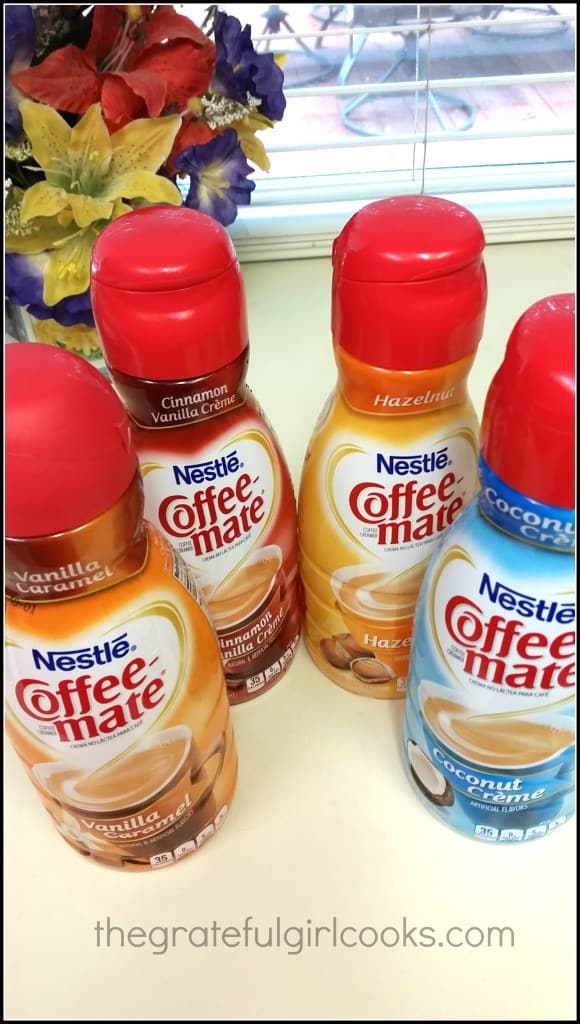 Remove the wrapper from the bottle (slit through the wrapper with a sharp knife, then peel wrapper off… it's easy!). Wash bottles and lids thoroughly, then let dry.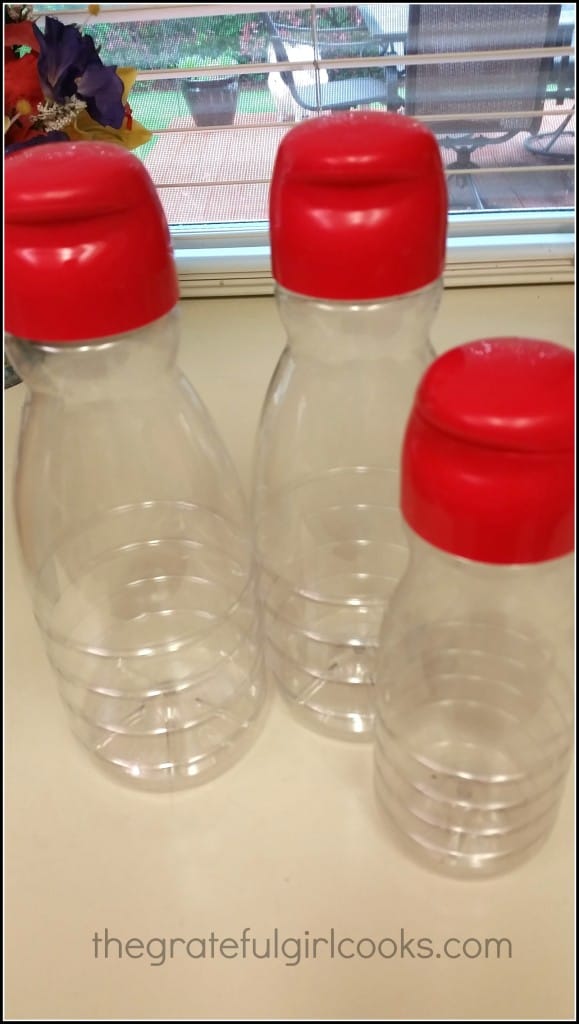 Fill the dry bottle with whatever you want. Beans, rice, etc. are perfect for this. Make or use a funnel to get items into the bottle. If beans are too big for funnel, cup your hand tightly around neck of bottle and slowly pour in. Fasten the lid on, and you're good to go!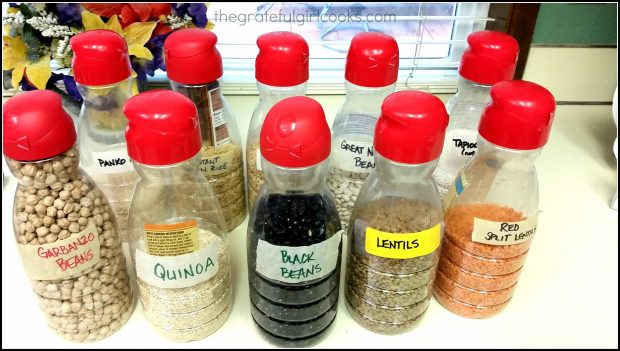 Label the container. If it's a product I don't use a lot, I cut out the instructions from original bag, and tape it securely to the back of the container.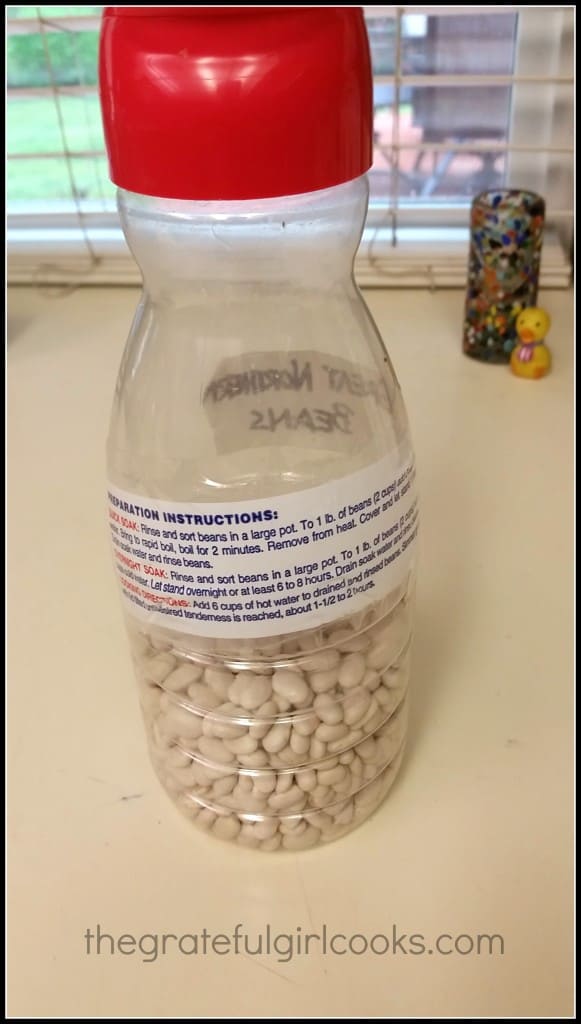 That's it! It's a great way to keep all those creamer containers out of a landfill. It's also a great way to store pantry staples in something other than a plastic bag (which always seem to get a hole in it!). Hope you'll try this tip, and find it helpful. Have a great day!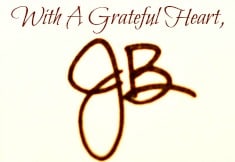 Save
Save
Save